XXXXVI    UNDERGROUND RAILROAD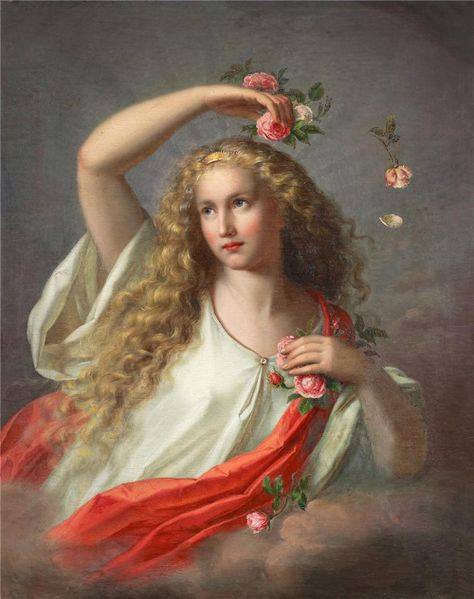 The New Religion,  for women only
Woman Thou Art God 
 Rasa Von Werder

 

MALES OPPOSE HUMAN RIGHTS -

THEIR CONTROL OF A SOCIETY BRINGS MISERY & DEATH. WORST ARE MUSLIM COUNTRIES. WE HAVE TO HAVE AN UNDERGROUND RAILROAD FOR GETTING WOMEN OUT OF THERE.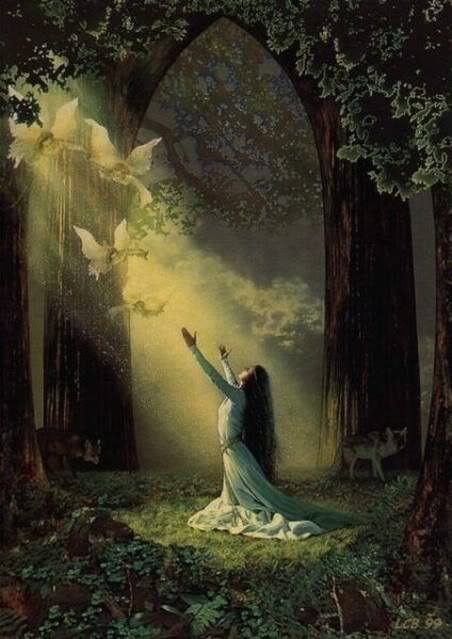 Just saw a brilliant documentary on Afghanistan. Twenty five years ago they were forward & progressive. Women had no sexual repression – they were encouraged to wear mini skirts, go out drinking, meet men, have fun. This showed pictures of the women – beautiful – wearing gorgeous modern clothes. They worked in all areas of life – went to school, had no restrictions in personal lives, education or jobs. 
But now this says everything has reverted to the bad old days, before twenty five years ago – the prior freedom has been forgotten or ignored. The law, on paper (recently), gives women equal rights. But the culture, in the streets, is an ancient theocracy where women are killed, by their own father (even with the totally 'progressive' family who sponsored the documentary crew-a mom, dad & daughter) if they shame/dishonor the family. (And what constitutes shaming the family?–Having a boyfriend even if they are not doing sex, walking on the street with her face uncovered, or in some cases going to school or working.) This is it:

        The young (looks twenty) interviewer (honey blonde hair to her waist, was constantly reminded by her hostess to cover her hair–later had to wear a burqa, which is a sheet covering the entire body with a bad net over the eyes & nose–she stepped in horse shit, couldn't see, was afraid to step in front of a car, got a headache, felt faint–the burqa made her physically ill. She put a camera inside it & really you had about half your vision blocked off. Why couldn't they just make a net, I thought, that you could see through? This net was thick, like strands an 1/8th of an inch thick.)
        Her hostess was from a progressive family. She got educated, got a doctor degree & now works for 'doctors without borders' for 1k a month – a huge amount for an Afghan. With this money she helps her family (three sisters, a brother & parents) & for this she is 'treated with the status of a man.'
        But she can't have a 'personal life.' She fell in love with a guy from Kabul – he agreed to her freedom, she could work & not wear the burqa (btw today by law they do not have to wear it, but most women do because of severe reprisals from society, family. She is labeled 'suspicious' if she shows herself without cover.)

        Ms Doctor had a man she loved who promised her she could keep her freedom. But her Mom said to her,
        "If you go with this man, before you do, put a little poison in food for myself & your Dad, & you will be free."
        When Doc insisted, Mom got a hypertension episode, had to be taken to the doctor & there was the threat of her getting a heart attack. Ms Doc had to drop the man, cried for three days. What was the Mom's objection?
        "In Kabul it will not be like he says it is. If you are free, it will get back to the family & shame us."
        The sisters – all women – are desperate for normal freedom, to walk the street & shop with their faces bare so they can see. This is forbidden–By men of course. And boys – little kids – begin enforcing this with little girls. Girls ten years old were asked to show their wedding party outfits – the 10-12 yr old boys stood in the way saying no – no, no.

        The eighteen-year old brother of the three sisters said if he had his way, none of them would get an education or walk bare faced ever. (There are situations where the hostess & interviewer went places bare faced, – seeing officials she interviewed, a female head of government, a female professor in a college & a male chief of police – they did not wear burqas for that. But shopping in the city they did.
        The 18-yr old brother squirt said that the sister who became a doctor, he had been too young to intervene – he was sorry she went to school & became a doctor & now works.
        The men often promise freedom while they're preparing for marriage, (although there are few meetings alone, if any,) but later they take it back. In this special, 'progressive' family one female is allowed to see her fiancé alone (they did not explain under what conditions, like were they completely alone or chaperoned from a distance.) But as soon as they get engaged or even worse married, they 'change their minds' & she is NO LONGER ALLOWED TO LEAVE THE HOUSE, WITHOUT HIS PERMISSION – NO SCHOOL, NO WORK.  (American negro slaves were also not permitted schooling except to learn to be servants, & obey Massah like the bible said.  They were permitted to work from morning to night – but no pay.  In England, servants were not permitted literacy up until when?  Early 1900′s perhaps.  Education brings people up, it empowers them:  knowledge is power.)

        What this 'culture' is– pure & simple, is male control of women, suspension of their human rights, males as masters, women as slaves. The males who promise they will not enforce this 'culture' on women after they marry reneges on the promise. If a female or even her SISTER wants to go on a trip – the man threatens divorce.
Sure, it's more convenient for them to have a slave than an equal. Sure, you have to get my permission to leave the house. Good for the man, who cares how she feels? Sure, you cover yourself head to toe so no man can see you, you can't then attract any man. Sure, you aren't allowed to go to school where you might meet people & God forbid know more than me, sure, you can't work where again you'll meet people, meet men, will earn money you could hide & escape from me. You must stay barefoot & pregnant, a little slave under my feet, completely at my mercy & if you do anything against me I can kill you with impunity – just like a slave – the law in these Muslim countries never rules against men, only women.
        Speaking of which, to divorce his wife a man only has to say three times 'I divorce you,' but a woman has to go through rigmarole in court to get a divorce.

        One female here, a woman with four children had this complaint – her husband brought other men into the house to have sex with her for money. In other words, he was a pimp forcing her into prostitution. The judge granted her a divorce, but he would not pay her the divorce fee. He also wanted one of the children to live with him – probably intending to pimp them out. The judge did not permit this until the child got older – they were all under nine years old. How could a judge grant a child this sleazebag? Isn't the child in danger? Of course it is, but men are God's here, they can do no wrong even when they kill.
        How can you argue with a society that allows men to kill with impunity – for shaming them? Of course it is illegal, but do they enforce it? Is the man arrested, jailed, condemned to death or life? No, I've never heard of a man being punished in these countries for brutalizing or killing women or children. This is Patriarchy at its worst – the way it used to be before feminism. No wonder Mother God is MAKING MEN EXTINCT – how can women fight against this, because the fight itself invites murder.
        They were discussing, with the siblings, if they could march in the street protesting. They said no, no way – it would shame the family – & you know what that means.

        I felt such pity for the Doctor Lady. She was condemned, without a husband, to live forever with her family. She would never have a husband, children, a life of love, unless of course she quit being a doctor, married one of these monsters & agreed to serfdom.
        Here women gain all their 'status' & 'identity' through their husband & children, without this they are considered FAILURES & REJECTS like unwanted trash – not good enough for a man (haha, not good enough for a scumbag.) And even if she earned the money she does, SHE CANNOT LIVE ALONE. This was not discussed or explained, but I guess a woman living alone is also 'a prostitute'. Males would probably break into her home, gang rape her, murder her & walk away righteously.

        This is what males are like – this is 'male culture' – Patriarchy. Not all males are evil, so I am told, so I believe but they 'good guys' are swept along with the worst of them to enforce these rules against women. They might not be the rapist, but they will stand on the side & let them get raped. They are not like Jesus who INTERVENED at the stoning of the adulteress, using His God Power to figure out how to save her.
        Who could ever have thought of such a thing? He said,
        "He who is without sin, cast the first stone."
        Then he wrote in the sand. Each man who came by to look, he traced out their secret sin or sins, each dropped his stone in fear & slinked away. Soon there were no men, & Jesus said,
        "Woman, where are your accusers?"
        And he told her to
"Go & sin no more."
I always wondered, if she was caught in adultery "in the very act' – where was the man? He was in Saudi Arabia, Afghanistan, Iraq or any Muslim country with Sharia law. These monsters & their monstrous 'cultures' existed in the ancient times & still today, & what can we do about it? The women CANNOT PROTEST. To protest even slightly means PUNISHMENT:  at the very least ostracism, but  likely prison or even assassination.
In Saudi Arabia King Abdulla, worth untold billions from oil, has imprisoned his four daughters (they are movie-star gorgeous, their Mom was) by his second wife. The wife has fled & is living in England, but the daughters stay all alone, in a crumbling villa padlocked from outside, without servants or amenities, & in interviews they say they are being STARVED TO DEATH. What was their transgression? They SPOKE OUT FOR WOMEN'S RIGHTS.

And their old Dad said there will be no respite when he's gone – their brothers (one of whom is the Crown Prince) will continue the imprisonment & abuse.
These women can't win no matter what they do – it's too oppressive.
        It's like the slaves in America say 1800 – Simon Legree & his brother. They march up the plantation walk. They protest in the local paper. What do they get? Beatings, maybe murder. Children taken away, whipped, spouses raped, removed. Anything is better; any imprisonment when you are 2/3rds human, not a genuine person, your master can do anything to you & with you. Only outsiders can help – which they did.  Abe Lincoln said Harriet Beecher Stowe's account of slavery, 'Uncle Tom's Cabin', is what started the Civil War.

        Now woman – you are God. What can you do to help? I suggest an UNDERGROUND RAILROAD – get these women out of there.
        Small numbers of females have escaped these countries – eighty to Australia – it took money, planning & huge risks. Some didn't make it. One was detained at an airport – her relatives arrived. The airline cooperated with the relatives. They gagged her, masking tape over her mouth, hands & feet, tied her up in a wheel chair, threw blankets over her as she tried to scream, & hauled her onto a plane to go back to where most likely she'd be killed. The airline knew it, too, – why did they cooperate? This is on You Tube:
        We need a new Harriet Tubman system, international, totally secret like hers was, a system where these women can get out of these countries. There is no other way out for the time being. Remember when ballet stars Rudolf Nureyev & then Mikhail Baryshnikov defected? This is worse than that, much worse. They have a system of tyrannical slavery of women that defies imagination. How do we do it? Harriet Tubman:
From Wikipedia:
Harriet Tubman (born Araminta Ross,  March 1822  March 10, 1913) was an American 

abolitionist

 and political activist. Born into 

slavery

, Tubman escaped and subsequently made some 13 missions to rescue approximately 70 enslaved people, including family and friends, using the network of antislavery activists and safe houses known as the 

Underground Railroad

.

RASA SAYS: THIS IS WHAT WE MUST DO, SET UP AN UNDERGROUND RAILROAD OR MANY RAILROADS, INTERNATIONALLY, TO GET WOMEN OUT OF THESE SLAVERY COUNTRIES, WHERE SLAVERY OF WOMEN IS LEGAL & TORTURE & MURDER OF WOMEN GOES UNPUNISHED.
She later helped abolitionist 

John Brown

 recruit men for 

his raid

 on 

Harpers Ferry

. During the 

American Civil War

, she served as an armed 

scout

 and 

spy

 for the 

Union Army

. In her later years, Tubman was an activist in the struggle for 

women's suffrage

.
 
RASA SAYS: WOMEN'S SUFFRAGE MEANS GAINING THE RIGHT FOR WOMEN TO VOTE. IMAGINE, IN OUR ADVANCED CIVILIZATION, WOMEN COULD NOT VOTE. THERE WERE NUMEROUS OTHER RIGHTS WE DID NOT HAVE EVEN INTO THE 1960'S – IVY LEAGUE COLLEGES WERE NOT OPEN TO US UNTIL 1964!
Born a slave in 

Dorchester County, Maryland

, Tubman was beaten and whipped by her various masters as a child. Early in life, she suffered a traumatic head wound when an irate slave owner threw a heavy metal weight intending to hit another slave, but hitting her instead. The injury caused dizziness, pain, and spells of 

hypersomnia

, which occurred throughout her life. After her injury, Tubman began experiencing strange visions and vivid dreams, which she ascribed to premonitions from God.
RASA SAYS: THESE VISIONS INSPIRED & EMPOWERED HER ON HER JOURNEY TO BE THE FEMALE MOSES – SO CAN YOUR UNION WITH GOD EMPOWER YOU TO SAVE YOURSELF FROM PATRIARCHY, FROM THE LIMITATIONS OF THIS WORLD & ITS MISERY.
UNION WITH GOD GIVES A PERSON 'SUPERNATURAL POWER' & ONE NEEDS THAT KIND OF POWER TO DO THE WORK HARRIET TUBMAN DID & THE WORK WHICH WE MUST DO.

These experiences, combined with her 

Methodist

 upbringing, led her to become devoutly religious.
In 1849, Tubman escaped to 

Philadelphia

, then immediately returned to Maryland to rescue her family. Slowly, one group at a time, she brought relatives with her out of the state, and eventually guided dozens of other slaves to freedom. Traveling by night and in extreme secrecy,
RASA SAYS: EXTREME SECRECY IS ALSO WHAT WE MUST EMPLOY. EVEN IN THE BASICS OF OUR RELIGION, I SAID BEFORE & WILL SAY IT AGAIN & AGAIN, DO NOT TELL ANYONE WHERE WE MEET, WHO THE MEMBERS OF THE CHURCH ARE, ANYTHING WE DO IN OUR GATHERINGS. MEN ARE NOT ALLOWED INTO OUR TEMPLES BECAUSE THEY ARE THE ONES THAT ENSLAVED US & WANT TO KEEP US THERE. THEY PRETEND TO BE OUR FRIENDS BUT FEW ARE. EVEN THOSE THAT ARE TRUE FRIENDS CANNOT BE TOLD ANYTHING WHEN THERE ARE PHYSICAL MEETINGS.
 
YES ANYONE CAN JOIN THE RELIGION IN NAME ONLY, PRACTICE IT FROM AFAR, BUT NOT INVADE OUR SAFE SPACE UNLESS THEY ARE FEMALE MEMBERS.
WE MUST BEAR IN MIND THAT THERE WAS A WAR – IN THAT WAR MALES DEFEATED OUR FREEDOM THROUGH VIOLENCE, TORTURE, MURDER & THREATS OF IT. TRUST NO ONE. EVEN GOOD GUYS, IF THEY KNOW TOO MUCH, CAN BE HARASSED OR HELD BY THREATS BY THE WICKED ONES TO REVEAL WHERE WE ARE, THEN THEY COULD COME & GET US.
BATTERERS HAVE BEEN KNOWN TO GO TO BATTERED WOMEN'S SHELTERS WHERE THE AUTHORITIES ALLOWED THEM IN—JUST BECAUSE ONE WAS A COP–& THE COP CONTINUED TO INTIMIDATE & BEAT HIS WIFE FROM THEREON IT. SHE SNAPPED & PAID SOMEONE TO KILL HIM. OF COURSE, SHE WAS PUNISHED WITH LIFE.
 
WHEN THIS RELIGION REALLY STARTS SERIOUSLY, NOT ONLY ON PAPER, YOU MUST EMPLOY IT AS DID HARRIET TUBMAN HER UNDERGROUND RAILROAD.
THE SLAVE OWNERS ARE SERIOUS. THEY WILL TEMPT WITH REWARDS. PEOPLE WILL TAKE THOSE REWARDS & BETRAY US. I WILL PROBABLY BE NO LONGER ALIVE WHEN THIS GETS GOING BUT I SPEAK TO YOU IN EARNEST TO TAKE MY WARNINGS SERIOUSLY.
THIS IS GENDER WAR. THEY ACT NICE WHEN THE BOAT IS NOT ROCKED, BUT ONCE YOU ROCK THE BOAT THE DEMONS IN THEM COME OUT.
 
Tubman (or "

Moses

", as she was called) "never lost a passenger". After the 

Fugitive Slave Act of 1850

 was passed, she helped guide fugitives farther north into 

British North America

, and helped newly freed slaves find work. Tubman met John Brown in 1858, and helped him plan and recruit supporters for his 1859 raid on Harpers Ferry.
When the Civil War began, Tubman worked for the Union Army, first as a cook and nurse, and then as an armed scout and spy. The first woman to lead an armed expedition in the war, she guided the 

raid at Combahee Ferry

, which liberated more than 700 slaves.
RASA SAYS: WE WILL ALSO LIBERATE MANY, ONE, TWO, DOZENS, HUNDREDS, THOUSANDS & EVENTUALLY MILLIONS OF SLAVES. THIS CAN ONLY DONE WITH THE GRACE OF GOD.
 
After the war, she retired to the family home on property she had purchased in 1859 in 

Auburn, New York

, where she cared for her aging parents. She was active in the women's suffrage movement until illness overtook her, and she had to be admitted to a home for elderly 

African Americans

 that she had helped to establish years earlier. After her death in 1913, she became an icon of courage and freedom.
Escape from slavery
In 1849, Tubman became ill again, which diminished her value as a slave. Edward Brodess tried to sell her, but could not find a buyer. Angry at him for trying to sell her and for continuing to enslave her relatives, Tubman began to pray for her owner, asking God to make him change his ways. She said later: "I prayed all night long for my master till the first of March; and all the time he was bringing people to look at me, and trying to sell me." When it appeared as though a sale was being concluded, "I changed my prayer", she said. "First of March I began to pray, 'Oh Lord, if you ain't never going to change that man's heart, kill him, Lord, and take him out of the way.'" A week later, Brodess died, and Tubman expressed regret for her earlier sentiments.
RASA SAYS: NOTICE THAT AS A WOMAN OF GOD HER PRAYER TO KILL A MAN WAS RATIFIED. GOD DOES EMPLOY HER WRATH ON HER ENEMIES WHEN NECESSARY.
 
As in many estate settlements, Brodess's death increased the likelihood that Tubman would be sold and her family broken apart. His widow, Eliza, began working to sell the family's slaves. Tubman refused to wait for the Brodess family to decide her fate, despite her husband's efforts to dissuade her. "There was one of two things I had a right to", she explained later, "liberty or death; if I could not have one, I would have the other".
Notice in the Cambridge Democrat newspaper offering a $100 reward (the equivalent of $3,000 in 2016 currency) for capture of each of the escaped slaves "Minty" (Harriet Tubman) and her brothers Henry and Ben.
Tubman and her brothers, Ben and Henry, escaped from slavery on September 17, 1849. Tubman had been hired out to Dr. Anthony Thompson (the son of her father's former owner), who owned a large plantation in an area called Poplar Neck in neighboring 

Caroline County

; it is likely her brothers labored for Thompson as well. Because the slaves were hired out to another household, Eliza Brodess probably did not recognize their absence as an escape attempt for some time. Two weeks later, she posted a runaway notice in the 

Cambridge

 Democrat, offering a reward of up to $100 for each slave returned. Once they had left, Tubman's brothers had second thoughts. Ben may have just become a father. The two men went back, forcing Tubman to return with them.
 
Soon afterward, Tubman escaped again, this time without her brothers.  She tried to send word of her plans beforehand to her mother. She sang a coded song to Mary, a trusted fellow slave, that was a farewell. "I'll meet you in the morning", she intoned, "I'm bound for the promised land." While her exact route is unknown, Tubman made use of the network known as the 

Underground Railroad

.
This informal but well-organized system was composed of free and enslaved blacks, white abolitionists, and other activists. Most prominent among the latter in Maryland at the time were members of the 

Religious Society of Friends

, often called Quakers. The 

Preston

 area near Poplar Neck contained a substantial Quaker community and was probably an important first stop during Tubman's escape. From there, she probably took a common route for fleeing slaves – northeast along the 

Choptank River

, through 

Delaware

 and then north into 

Pennsylvania

. A journey of nearly 90 miles (145 kilometers) by foot would have taken between five days and three weeks.
Tubman had to travel by night, guided by the 

North Star

 and trying to avoid slave catchers eager to collect rewards for 

fugitive slaves

. The "conductors" in the Underground Railroad used deceptions for protection. At an early stop, the lady of the house instructed Tubman to sweep the yard so as to seem to be working for the family. When night fell, the family hid her in a cart and took her to the next friendly house. Given her familiarity with the woods and marshes of the region, Tubman likely hid in these locales during the day. Particulars of her first journey remain shrouded in secrecy; because other fugitive slaves used the routes, Tubman did not discuss them until later in life.  She crossed into Pennsylvania with a feeling of relief and awe, and recalled the experience years later:
When I found I had crossed that line, I looked at my hands to see if I was the same person. There was such a glory over everything; the sun came like gold through the trees, and over the fields, and I felt like I was in Heaven.
 
RASA SAYS: AS HOW YOU WILL FEEL WHEN YOU DISCOVER NONDUALITY. YOU WILL KNOW THERE IS A GOD, & SHE IS YOU.
GO FORTH, WOMAN GOD, FIND YOURSELF, THEN SAVE OTHERS.
        To be continued   Rasa Von Werder   11-26-19