XXXXI  The Three Biggest 

Casualties of the Gender War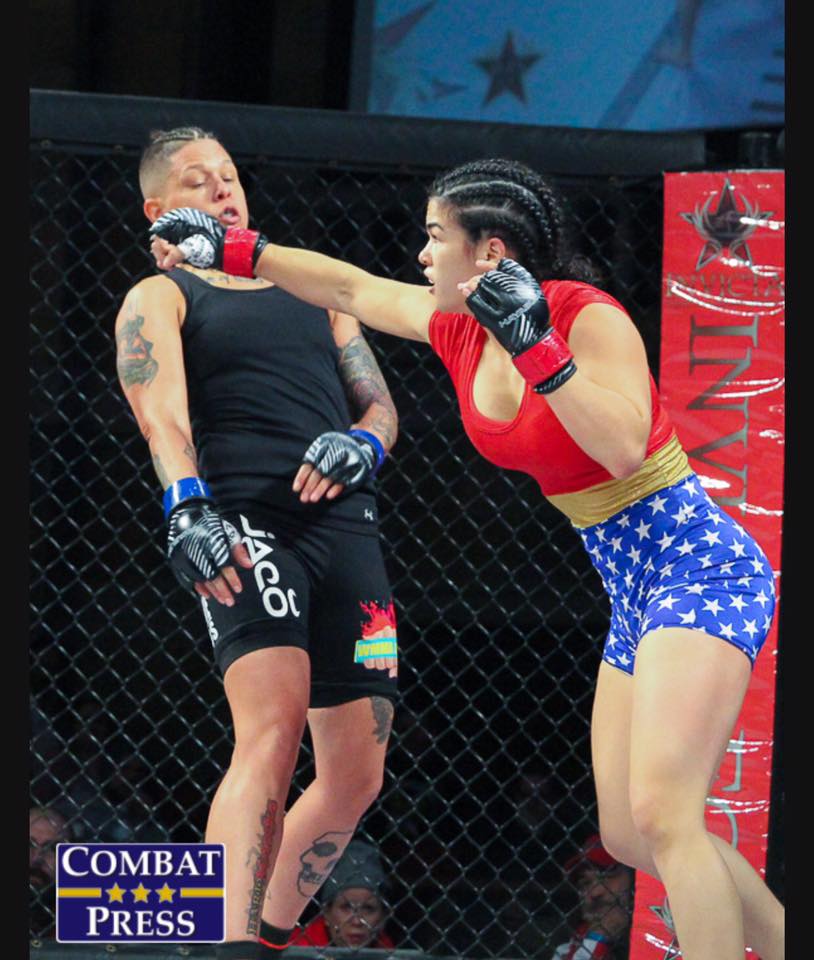 By Ajax the Great     

 
 Comments by Rasa Von Werder

Every war has casualties, and the 7000 year long gender war (which we call "patriarchy" to make it sound nicer) is certainly no exception.  There are many such casualties, and the three biggest ones are as follows:

The first casualty is TRUTH.  And that is not just a clichéd statement, but is practically axiomatic.  If people really knew the truth, the continuity of the war will be called into question.  So the truth is deliberately hidden and replaced with lies, half-truths, and omissions whenever possible.  Eventually it leads to a "post-truth" society and world, in which the truth becomes essentially irrelevant in what passes for discourse.

RASA SAYS: ONE THE LIES IS THAT SOCIETY PRETENDS THERE IS NO PATRIARCHY VS MATRIARCHY, THERE HAS BEEN NO WAR, WE ARE NOT PRISONERS OF WAR, WE ARE NOT ENSLAVED—THE WORLD EVOLVED JUST AS IT IS BECAUSE IT WAS THE RIGHT WAY TO GO: HUMANS (THEY NEVER SAY MEN) ARE VIOLENT, THERE WILL ALWAYS BE WAR (IT'S INEVITABLE)-IT WILL ALWAYS BE DOG-EAT-DOG AS HUMAN ARE COMPETITIVE. THE SOCIETY WE HAVE IS A RESULT OF EVOLUTION.

OF COURSE THE TRUTH IS THE SOCIETY WE HAVE IS A RESULT OF MALE ATTACKS ON AGRARIAN, PEACEFUL MATRIARCHAL OR EGALITARIAN (EQUAL) SOCIETIES. THEY MURDERED INNOCENT PEOPLE IS HOW OUR SOCIETY GOT THIS WAY, & THREATENED THE REST OF THEM, ESPECIALLY WOMEN, WITH DEATH IF THEY DIDN'T COMPLY. THEN THEY SET UP A SYSTEM, OVER MILENNA, OF UNJUST LAWS & 'MIGHT MAKES RIGHT,' AGAINST WOMEN & ANYONE ELSE THAT WOULD STAND IN THEIR WAY.

OUR SOCIETY IS A RESULT OF WAR – WAR IS A SIN AGAINST GOD, HUMANITY, ANIMALS & THE EARTH.
The second casualty is INNOCENCE.  Not as a euphemism for ignorance (for which there is still plenty), but in the most general sense, which includes the capacity for trust.  And that is a result of the first casualty, truth. Not to mention all of the actual and horrific atrocities of the war itself as well.  This results in jadedness, bitterness, and cynicism, which in the case of the gender war seriously poisons the relationship between Women and men, and also vitiates what remains of the sisterhood between Women as well.

RASA SAYS: MARY DALY COINED THE TERM 'PATRIARCHY IS THE CULTURE OF DEATH—NECROPHILIA.' IT IS DEMONIC. 'SATAN IS THE PRINCE OF THIS WORLD' JESUS SAID & I SAY 'SATAN RULES THE WORLD, & HE WORKS THROUGH MEN.'
 
ABOUT THE DEMONIC:
SATAN IS THE PERSONIFICATION OF EVIL. I BELIEVE DEMONS COME FROM PEOPLE—IT'S BEEN MOSTLY MEN BECAUSE THEIR DISPOSITION (BY NATURE, THE WAY THEY WERE CREATED) TENDS TOWARD AGGRESSION, VIOLENCE & COLD-HEARTEDNESS, SO IT'S EASIER FOR THESE SPIRITS TO POSSESS THEM. THE SPIRITS ARE CREATED INSIDE THE HUMAN BEING, THEN THEY TAKE SOME SORT OF FORM OF LOW-GRADE ENERGY THAT CAN BE SEEN (SHADOW FIGURES, DARK ENTITIES, BLACK CLOUDS, CREATURES THAT HAVE BEEN CREATED BY THE WILL & ENERGY OF HUMANS.  THEY TAKE ON SOME TYPE OF 'INTELLIGENT' FORM THAT HAS 'A WILL' & THESE CREATURES WANT ONLY EVIL & TO DESTROY HUMANS.) HUMANS CREATE ENTITIES.  THESE ENTITIES ARE USUALLY DEMONIC FOR SOME REASON RATHER THAN ANGELIC OR POSITIVE. 
WHEN WICKED HUMANS DIE THEY CAN REMAIN ON EARTH RATHER THAN GOING TO THEIR 'CYBERSPACE HELL' OR A PURGATORY.  THEY & THEIR ENERGY OFFSPRINGS CAN HAUNT PEOPLE & PLACES, DOING GREAT HARM.  THEY EXHAUST THE LIVING, GIVE THEM ANXIETY, DEPRESSION, DESPAIR, CONFUSION & FEAR.  FOR THIS & OTHER REASONS THE LIVING ALSO GET A VARIETY OF ILLNESSES FROM THEM – EVEN DIE.  THE DEMONIC SOULS WHO SHOULD MOVE ON INTO THEIR OWN PRIVATE HELLS, INSTEAD WANT TO TORMENT & KILL PEOPLE, WHICH THEY DO IN INCREMENTS.  THEY ALSO MANIFEST PHYSICALLY BY PUSHING PEOPLE DOWN STAIRS, HITTING, SHOVING, SCRATCHING &  EVIL TOUCH.
    THEY CAN APPEAR, ESPECIALLY TO THE YOUNG, INNOCENT, PSYCHICALLY OPEN SOULS, & SPEAK TO THEM, ALWAYS FOR HARM IN SPITE OF THAT AT FIRST THEY MIGHT SEEM BENIGN.  THEY TAKE ON FORMS OF MASQUERADE, SOMETIMES PRETENDING TO BE FRIENDS, OTHER TIMES  TO TORTURE SOULS WITH FEAR.
  LOST SOULS ARE NOT ALWAYS DEMONIC, SOME OF THEM ARE JUST STUCK IN AN AREA OR AROUND CERTAIN PEOPLE, THEY HAVE NOT MANAGED TO MOVE ON TO THEIR 'CYBERSPACE PURGATORY' & NEED HELP TO 'LET GO.'  HERE IS AN ARGUMENT FOR GETTING RID OF ATTACHMENTS WHILE ON EARTH.  YOU CAN GET STUCK HERE. 
(I LEARNED SOME OF THIS WHILE WATCHING AMY ALLEN'S 'THE DEAD FILES.'  SHE IS GREATLY GIFTED.  ON CHRISTMAS 2018 SHE GAVE ME HER 'MANTLE' WHICH MEANS SPIRITUAL ANOINTING.  I HAVE NOT SENSED HER ABILITIES YET BUT PERHAPS WHEN I NEED  THEM THEY WILL MANIFEST.)
THESE DEMONS ROAM THE WORLD, & MANY RESIDE IN MEN & WORK THROUGH MEN. THEY POSSESS THESE MEN, SOMETIMES WOMEN, USUALLY TEMPORARILY, TO COMMIT SOME EVIL OR ATROCITY. THEY MIGHT LEAVE & THE PERSON SEEMS INNOCENT & BLAMELESS, BUT THEY  WAIT FOR THE RIGHT TIME TO RETURN, MANIFEST & EXPRESS THEMSELVES.

 
       THIS IS WHAT THE RULERS OF PATRIARCHY & THEIR PARTNERS ARE MADE OF: DEMONIC SPIRITS, DEMONIC DESIRES & INTENTIONS. THEY ARE CLEVER AT HIDING SO ONE MUST HAVE THE VIRTUE OF DISCERNMENT. LOOK AT POLITICIANS & THOSE IN 'HIGH PLACES,'
       "BY THEIR FRUITS YE SHALL KNOW THEM."
       LOOK AT THEIR DECISIONS REGARDING OTHER PEOPLE & ANIMALS. IF THEY ARE CRUEL & UNJUST, THEY ARE DEMONIC. ANYTHING TOTALLY AGAINST LOVE IS AGAINST GOD & THIS IS DEMONIC.
 
The final casualty is LOVE.  And not just in the romantic sense, but in the most general sense to include all forms of love, all the way down to and including friendship.  In fact, friendship is probably the biggest casualty of all.  When both primary genders regard the other as being inherently dangerous/evil and needing to be controlled, that kinda precludes all but the most superficial and/or authoritarian relationships between the two.
RASA SAYS: MARY DALY ALSO SAID THAT MATRIARCHY IS THE 'CULTURE OF LOVE—BIOPHILIA.' YES THERE ARE MANY MANIFESTATIONS OF LOVE INCLUDING GIVING FRIENDSHIP, RECOGNITION, ENCOURAGEMENT, CONSOLATION, EMPATHY, COMPASSION & THE LIKE.
 
WHEN PATRIARCHY DEPRIVES WOMEN OF RECOGNITION, ACKNOWLEDGEMENT, HISTORY, THIS IS HATE. WOMEN HAVE BEEN ERASED OUT OF MEN'S HISTORY, THEIR STORIES WIPED OUT, THEIR 'LIBRARIES' OF KNOWLEDGE BURNED (THE ALEXANDRIA LIBRARY DELIBERATELY BURNED, CONTAINED ALL OF WOMEN'S HISTORY & KNOWLEDGE UP TO THAT POINT), THEIR GREAT ACCOMPLISHMENTS DENIED (OFTEN GREAT DISCOVERIES OF WOMEN WERE CREDITED TO MEN, WHICH IS EASY TO DO IN OFFICES OR RESEARCH CENTERS WHERE THE BOSSES WERE MEN, THE WOMAN WHO DISCOVERED THE XX & XY CHROMOSOMES BUT HER BOSS TOOK THE CREDIT) – MEN DENY WOMEN ANY RECOGNITION FOR WHAT THEY DID, AS THEY WERE IN THE PAST THE ONES WRITING THE HISTORIES, THE DICTIONARIES, THE ENCYCLOPEDIAS. THEY RAN THE SCHOOLS OF HIGHER LEARNING – WOMEN WERE EXCLUDED. THEY RAN THE RESEARCH CENTERS – THEY FALSIFIED KNOWLEDGE OF MATRIARCHIES EXISTING IN THE PAST.

MARIJA GIMBUTAS BUT A WEDGE INTO THEIR LIES BY PROVING IN HER EXCAVATIONS & RESEARCH THE EXISTENCE OF PEACEFUL MATRIARCHIES – THEY TRIED TO DISCREDIT HER, TRIVIALIZE HER WORK, BUT SHE REMAINS AS A MONUMENT TO THE TRUTH.
WOMEN & MEN HAVE HAD TO FIGHT TO GET RECOGNITION FOR WOMEN'S ACCOMPLISHMENT.
 
Thus, the gender war, like all wars, ultimately hurts everyone and thus needs to end yesterday.  And the only way to end it (without the entire planet being killed) is for us fellas to, paraphrasing the late Emperor Hirohito, "accept the unacceptable" and surrender to Women.  The sooner we finally cap the game, the better.  So what are we waiting for?
(End Ajax article. Thank you Ajax for contributing to The New Religion 'Woman, Thou Art God.)
 
RASA SAYS: THEY AREN'T STUPID, IN THE SENSE THAT WHEN THEY REALYZE MEN ARE GOING EXTINCT, WITH THEIR Y CHROMOSOME CRUMBLING, THEIR SPERM COUNTS GOING DOWN, (THIS HAS BEEN HAPPENING MANY YEARS NOW SINCE THEY STARTING CHECKING ON THIS POSSIBLY 60 OR MORE YEARS)– THEIR HEALTH DETERIORATING DUE TO POLLUTION IN THE WATER & THEIR BODIES BEING CONSTITUTIONALLY WEAKER THAN WOMEN'S—AS THEY SEE THE WRITING ON THE WALL, WOMEN GETTING BETTER EDUCATED NOW (THE CORK NO LONGER HELD DOWN) & BEGINNING TO TAKE ON THE BETTER JOBS & LEADERSHIP ROLES—THEY CAN SEE MEN ARE GOING DOWN, WOMEN RISING UP, WHAT'S THE USE OF FIGHTING? YOU 'GOTTA' DO WHAT YOU GOTTA DO' & 'WHEN IN ROME DO AS THE ROMANS DO,' WE CAN'T HOLD THEM DOWN ANY MORE, 'IF YOU CAN'T BEAT'M, JOIN'M.'
 
       And remember, Woman, Thou Art God!
       Do what you have to do to save the world & yourself!
To be continued   Article by Ajax the Great
Comments by Rasa Von Werder   11-19-19