XXXIV    NONDUALITY-ADVAITA-THE ONE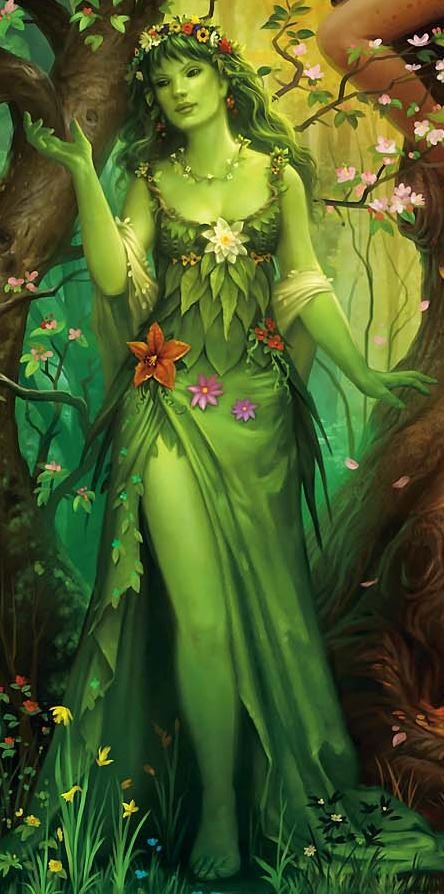 Response to the article 'The Feminine One' by William Bond


William, you speak of going back to the One but when I wrote my chapter on Banishing the Ego you wrote in an e mail you did not believe a person could live without ego (but banishment of the ego is the path to connect with the ONE) – & I do understand your point & agree that without some connection, affiliation with time & space it would be difficult to function in this world, take care of ourselves & those around us.  To be completely & at all times TOTALLY abstracted in the One (yogis call it SELF, Christians call it CONTEMPLATION or something similar) one would be IN A TRANCE such as Ramakrishna was for months (was it six?) where he did not eat – but a wise yogi would rouse him & make him swallow rice water, another yogi would beat him with a stick to wake up, eat, then Ramakrishna fell back into his trance.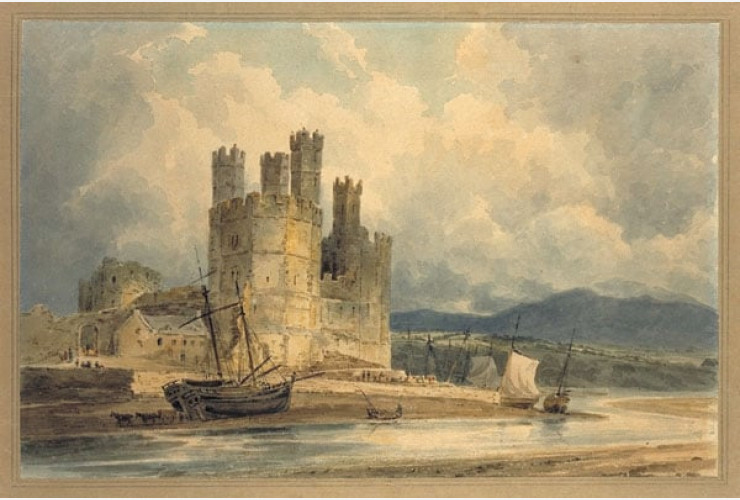 (See further down where Ramakrishna is having a convo with Keshab & Keshab protests that if the 'I' is removed there is nothing there, we disappear, & Ramakrishna explains two different kinds of ego – ripe & unripe – give up the 'unripe I' but keep the ripe one. )
Ramana Maharshi, one of the greatest nonduality gurus, stated that no matter where you are in lifestyle or family, go ahead & practice this nonduality whenever, wherever you can.  Do not think you have to be FOREVER alone, in a cave, on a mountain–I love what he says as I say the same thing.  Isolation is not PERMANENT but highly recommended to FIND YOURSELF / the 'I AM THAT I AM' state, the state called 'One with God,'  One with the God/Self, Intimacy with God, etc.  I must here add, however, that Ramana did spend maybe ten years in caves & mountains exploring his spirituality alone (besides the original three years inside & near a temple in a deep trance.)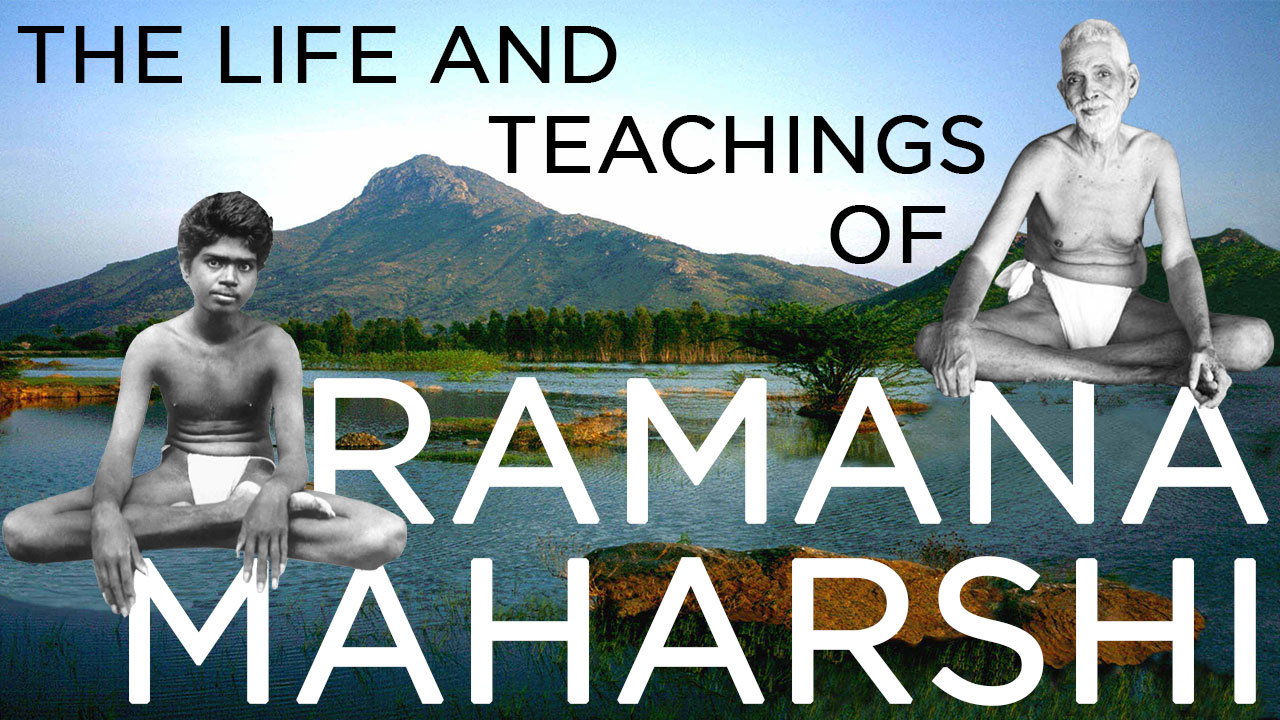 When Ramana Maharshi, at age sixteen, magically entered the state of nonduality, he went to a far-off region with a sacred mountain, Aranchula, threw away his money, bowed down to the local Temple saint, submitted himself, & stayed in trance for THREE YEARS.  He would recline in the Temple or around it where wicked boys would torture & tease him – he did not respond.  Insects crawled on him & bit him – he didn't notice.  (Luckily a kind man noticed his condition & locked him in a gated garden nearby, providing his food – he was practically anorexic.)
  What Hindu yogis eat:  When this man provided him with food, from reading the detailed accounts of the life of Baba Muktananda & also a male who went to India & stayed with a yogi a long time, we speak of MEAGER RATIONS.  Muktananda told us where he lived, room & board, the landlord gave him RICE & MILLET & he was satisfied.  I read an account of a PRISONER OF WAR in an Asian country who said their rations were nothing but millet – which is BIRD SEED.  Have you ever seen millet?  It's a tiny round beige seed, tasteless to me, which is the main ingredient when you buy mixed birdseed, & it's the last item they eat.  A friend of mine, an asst. professor at Harvard, went to stay with Amma, the Hugging Saint – there were many Americans there.  He said the food was so meager, they complained they could not live on it & built their own bakery to make bread.  We must understand we Americans are getting big, bigger & monstrous from the food we eat.  Many in other countries eat tiny amounts compared to us & little meat, & they are skin & bones.  Look at India, Africa, the desert nomads on internet videos.  Look what they eat, & see what we eat.  Some of them live on less than 1,000 calories a day & they consider it adequate.  Some children get only milk for breakfast before school – no food!)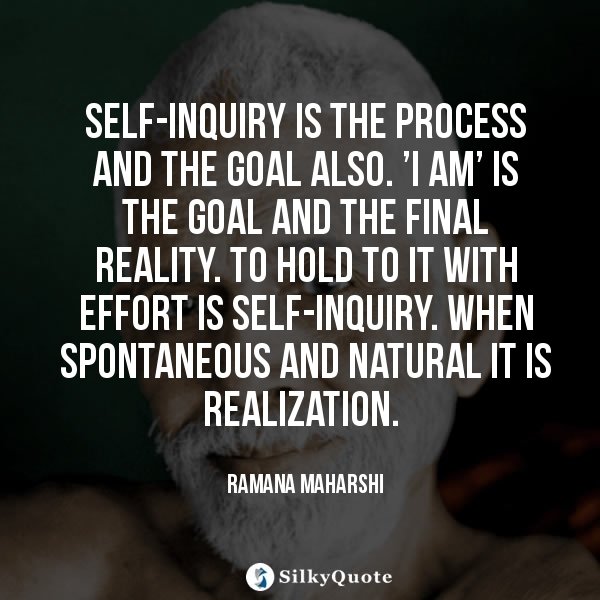 (Similar to the Christian saints who sequestered themselves either in a cave, or on a high mountain such as Jesus & Moses, or their private room like St. Catherine of Sienna & dealt little with the world–such experiences lasted two, three years.  After coming out of this they were transformed but could function well in the active life.  I went through this in my apt in B'klyn.  The length of time is not crucial, Jesus did the same in forty days & nights, my time alone was partial for a year, then almost total another year–I HAD to take care of myself & could not go completely 'OUT' but I attained the same graces these saints did.  I saw God FACE TO FACE TWICE & that is PROOF I entered NONDUALITY completely, not partially, because I saw that I WAS GOD, GOD WAS ME.  This state is in some way reached by all saints in all religions, whatever they call it, however they describe it.)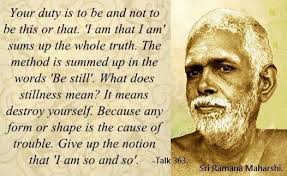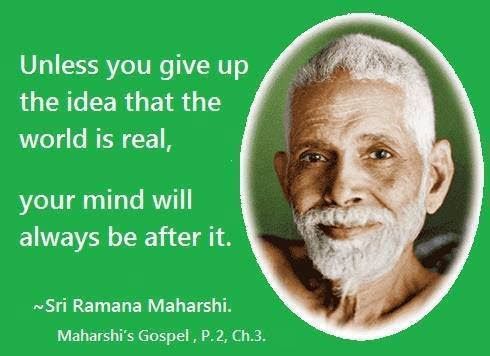 Being in the One, according to the teachings of Ramana Maharshi as well as my own experience, is being INSIDE oneself,  the focus or attention on the Eternal Consciousness within, or one could also say ABOVE THE WORLD, seeing it objectively,  where one's mind/focus is NOT HERE SUBJECTIVELY, not here like 'I am in my body, I feel pain when people insult me' but I am 'here in the realm of Infinity, above the world, above people….they cannot affect me or hurt me, flatter me or defame me, as I feel no reaction, I am not there inside my body within the character I play – these characters are  fronts, they are not me, I am an Infinite Being, I am watching the world, people, their reaction to who they think is me, but they cannot move me, I am NOT THERE, I am even watching my own self like I am in the front row watching a play.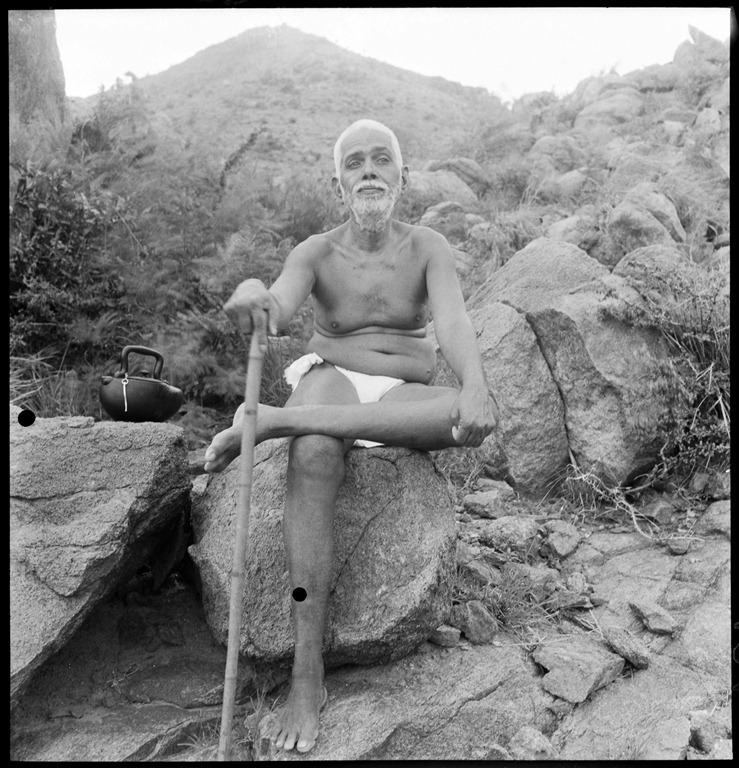 William speaks of women having to return to this state which he calls THE ONE which means the same as Nonduality – Finding the God Within, the God Self – which we originally were in, representing  a MOTHER, & controlling/guiding men into righteousness.  He says this is the solution & when women do this & take back the men under their wings we will have peace.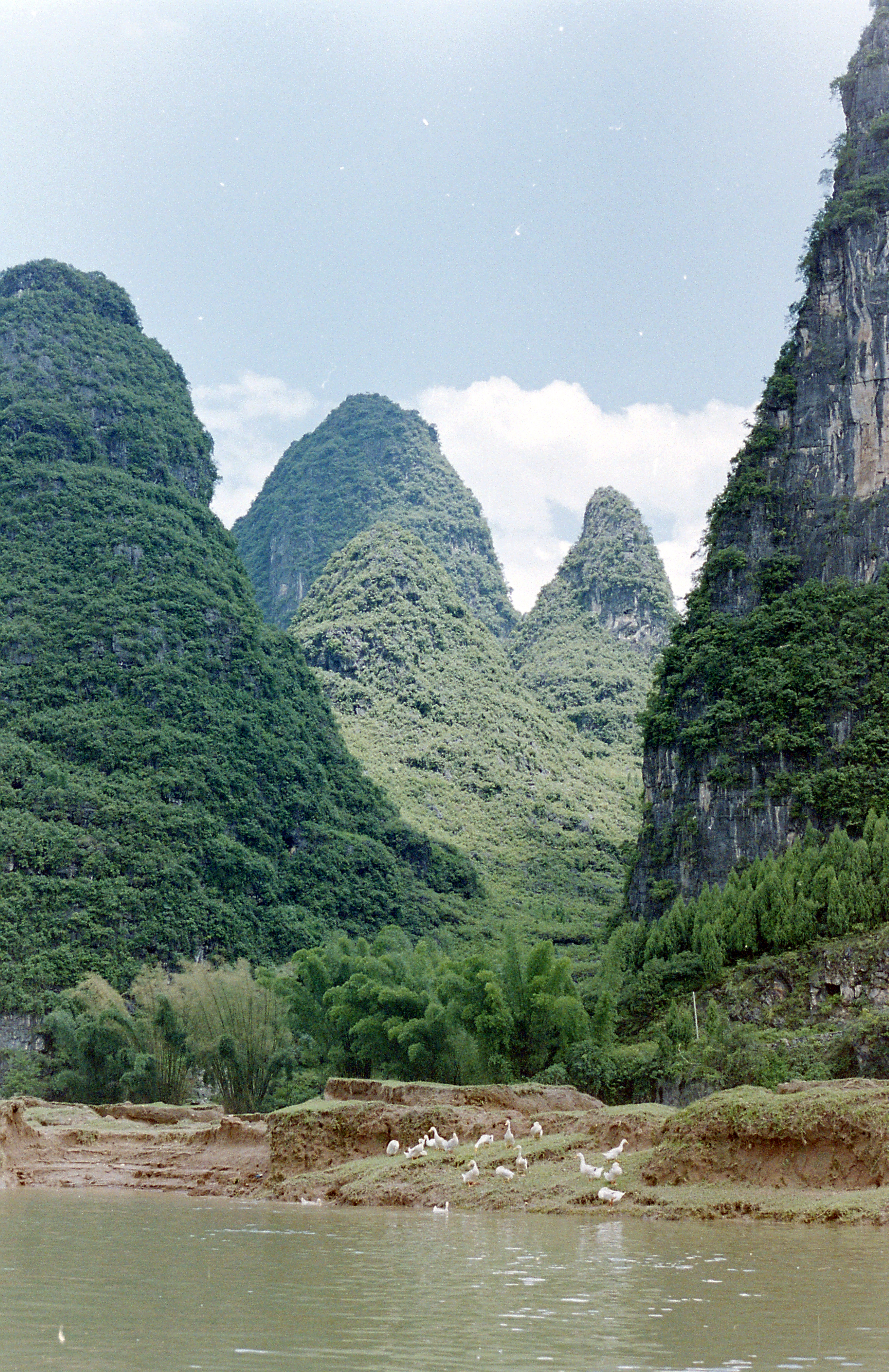 What is THE ONE based on other terms?  I began writing this religion explaining how women must find the God WITHIN THEMSELVES–& have reiterated that now we must step apart from men & work on this angle – safe space for women – our autonomy – create our own world, religion, spirituality, zeitgeist, POV, moral compass, OUR AGENDA.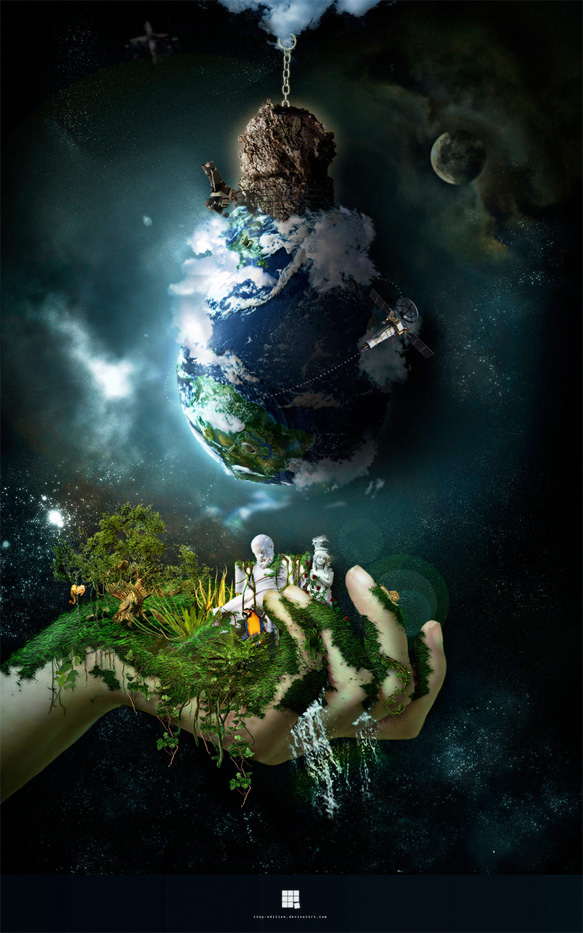 I suggest that those who can should forfeit marriage to work on finding this God – those who can't should spend enough time each day, on themselves, alone, in meditation when possible – not interrupted by family, & this will SAVE THEMSELVES.  Saving themselves first will enable them to save others – their family – people they don't know – & the world.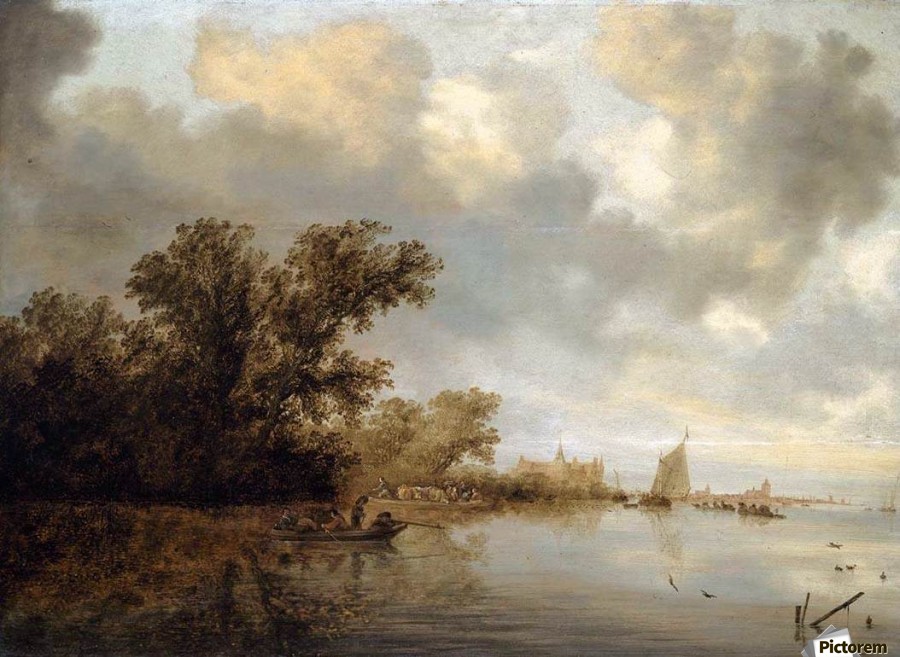 I also put forth that those women who have the vision should find relationships with other women – gay or straight relationships, without fear of reprisals, criticism or judgement from this society.  They can set up female dormitories, female co-op apartments, or women-only families (they can get sperm from outings which could be regular, 'night out for fun' but not permit the males to know anything about the progeny, put on the birth certificate 'father unknown'–the males are irrelevant & have no parental rights over the child.)  This would be stepping apart from Patriarchy in a big way.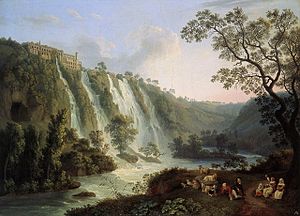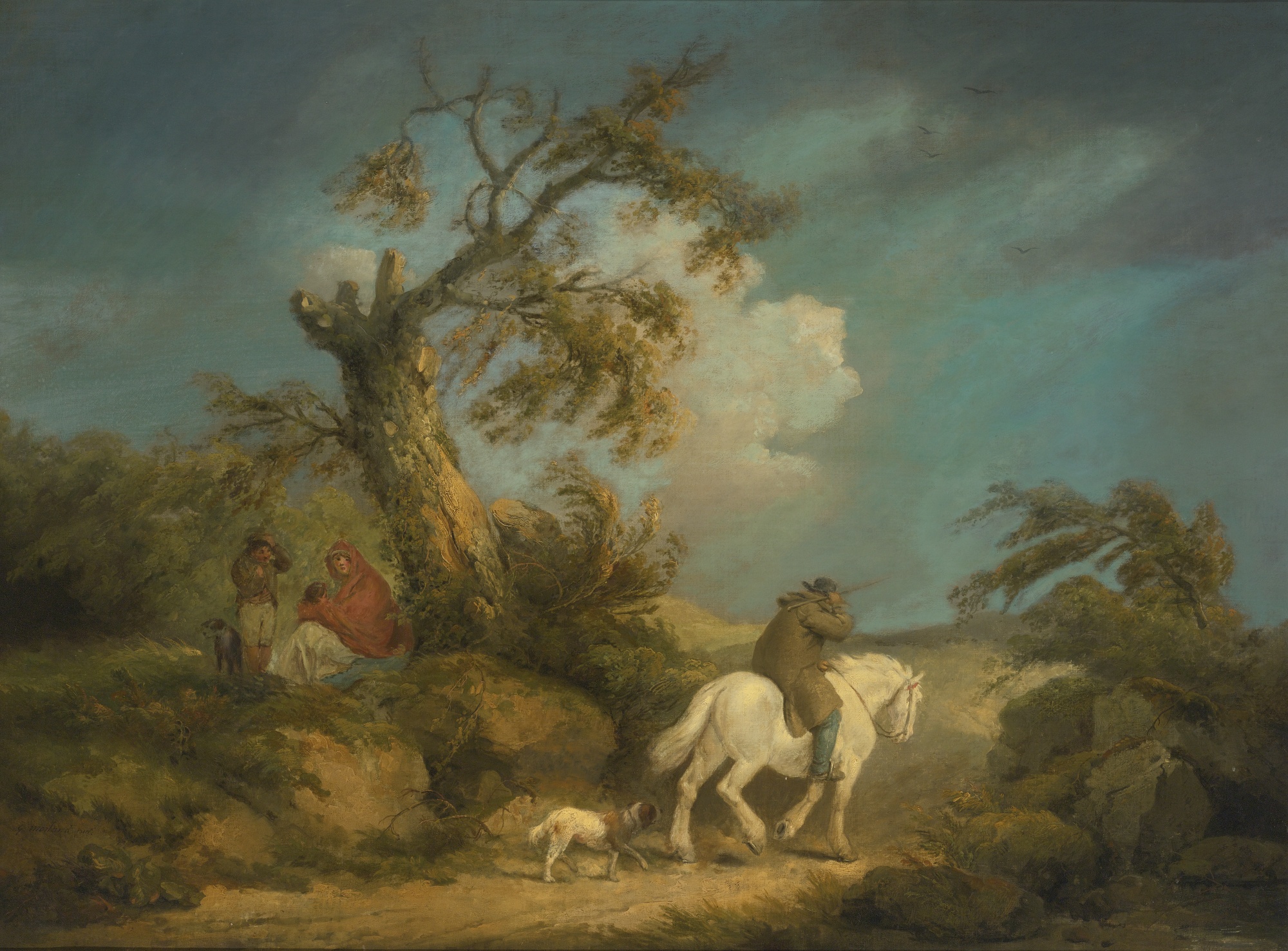 As to the religion I propose, the one of finding GOD WITHIN.  I shall only give a brief synopsis now & will enlarge upon it in future. 
One of my gurus, Sri Ramakrishna, had this to say about THE GOD WITHIN – NONDUALITY – ADVAITA (prodounced Adoita):  
Sri Ramakrishna: "I" and "mine" indicate ignorance. Without ignorance one cannot have such a feeling as "I am the doer; these are my wife, children, possessions, name and fame".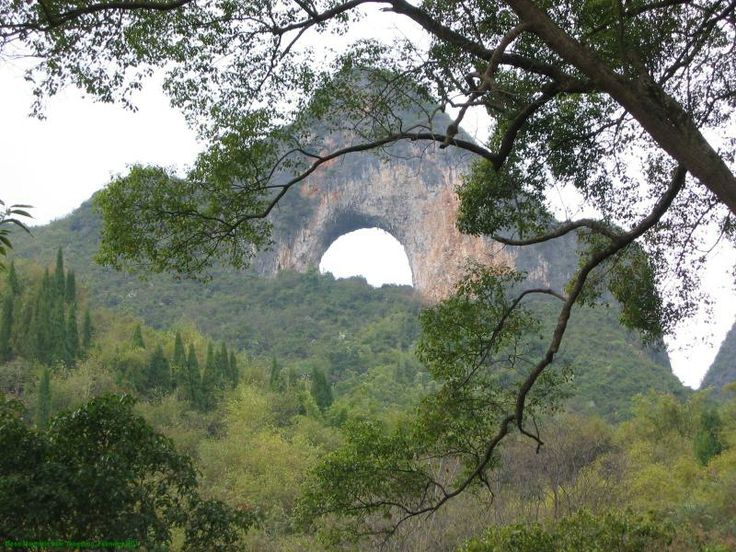 Thereupon Keshab said, 'Sir, if one gave up the "I", nothing whatsoever would remain.'
Sri Ramakrishna: I am not asking you to give up all of the "I". You should give up only the "unripe I". The "unripe I" makes one feel: "I am the doer. These are my wife and children. I am a teacher." Renounce this "unripe I" and keep the "ripe I", which will make you feel that you are the servant of God, His devotee, and that God is the Doer and you are His instrument.

What is non duality in Christianity?
In spirituality, nondualism, also called non-duality, means "not two" or "one undivided without a second". Nondualism primarily refers to a mature state of consciousness, in which the dichotomy of I-other is "transcended", and awareness is described as "centerless" and "without dichotomies".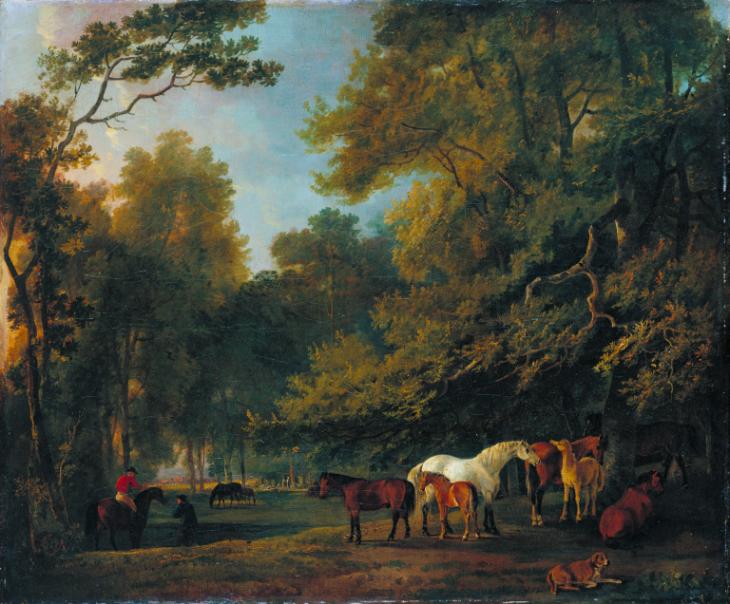 another research:  
What does non duality feel like?
Right now, have a go at feeling out the space around you. … You are always in a non-dual state, even if you feel like everything is duality. Non-dual awareness is supposedly like being the entire space and any feeling of a "body" is dissolved. 
(

Rasa says:  don't be alarmed by this.  It's not usually completely dissolved, most often partially dissolved.  If you are completely dissolved you are in such a deep trance people have to wake you up to feed you & make you drink, or you might die

.)
There is no feeling of effort when going about your daily life.

 
Another research concerns Ramakrishna endowing his disciple Vivekananda for the first time with nonduality: 

On Vivekananda's second visit, Ramakrishna placed his foot on his body, with the result that the room vanished and Vivekananda felt like he was about to merge into a void; this apparently far surpassed any of his childhood experiences: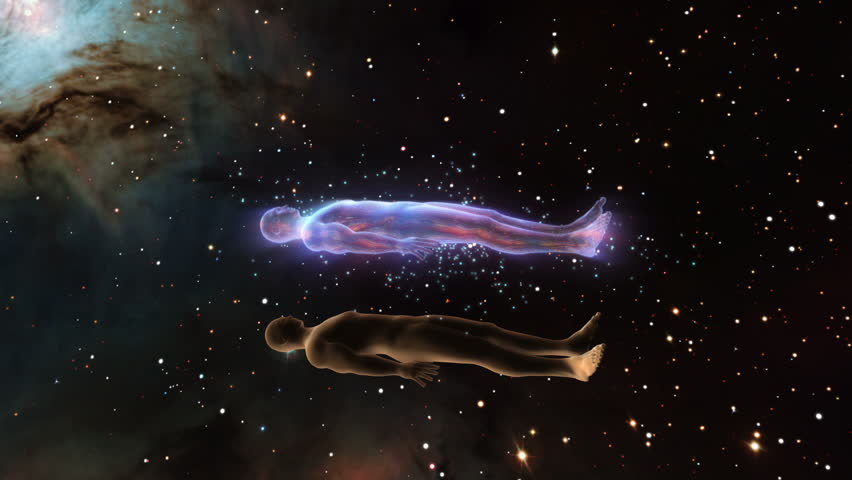 "I was terribly frightened and thought I was facing death, for the loss of individuality meant that. Unable to control myself, I cried out, 'What is this that you are doing to me? I have my parents at home!' He laughed at this and stroking my chest said, 'All right, let it rest now. Everything will come in time.' No sooner had he said this than that strange experience vanished. I was myself again and found everything…as it had been before. All this..revolutionized my mind. I thought what it could possibly be. It came and went at the mere wish of this wonderful man!"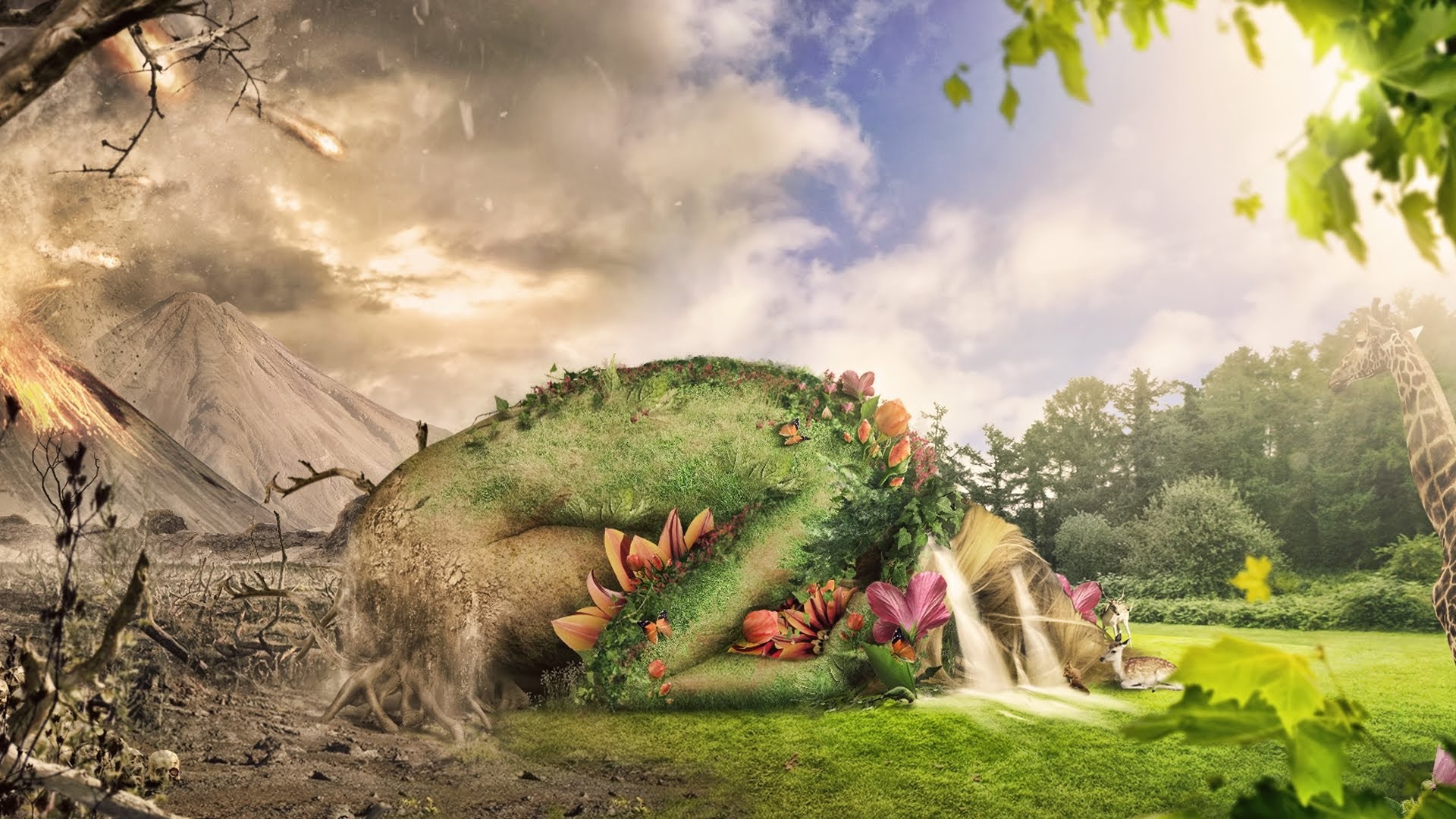 RASA SAYS:  IF YOU MAY RECALL MY WRITINGS ON NONDUAL EXPERIENCES, HOW SPOOKY THEY WERE.  I WAS IN 'OUTER SPACE' WITHOUT ANYTHING TO HOLD ONTO THE FIRST TIMES IN 1982, AFTER WHICH I SAW GOD FACE TO FACE TWICE.  ONLY RECENTLY I BEGAN MEDITATING ON THIS THEME AGAIN & AT THE EDGE OF IT FELT LIKE I WAS ON A CLIFF IN THE GRAND CANYON WHERE I COULD FALL IN & SNAPPED BACK FROM FEAR.  UPON STUDYING THIS LOOKING BACK I THINK THE FOUR DAYS & NIGHTS OF BEING 'ABOVE IMAGES,' A BLISSFUL TRANCE-LIKE STATE, A GIFT GIVEN ME UPON FINISHING THE FOUR VOLUME 'MYSTICAL CITY OF GOD' – WAS NONDUALITY.  THIS WAS LATE 1981. 

My last Yoga guru was Ramana Maharshi.  He guided me into nonduality in 2007 -
I had started the journey with a female living guru, 'Swami G', but we had a falling out as she simply did not like me & insisted I DID NOT have the 'Divine Stigmata'–(she failed to understand the Interior Divine Stigmata which is real & harbored by several known female saints – St. Teresa of Avila, St. Catherine of Sienna, St. Faustina, St. Gertrude the Great – & said if I did not have bleeding wounds I didn't have it.  I asked her if her Kundalini was real &she said yes.  But it is invisible, is it not?  So is my Divine Stigmata.) 
There is an excellent video on You tube with teachings from Ramana.  It's called 'Sri Ramana Maharshi – JNANI, uploaded May 25, 2018. 

 How Ramana Maharshi discovered God Within: 
The turning point in Venkataraman's  (his birth name) life came spontaneously in mid-July 1896. One afternoon, the youth for no apparent reason was overwhelmed by a sudden, violent fear of death. Years later, he narrated this experience as follows: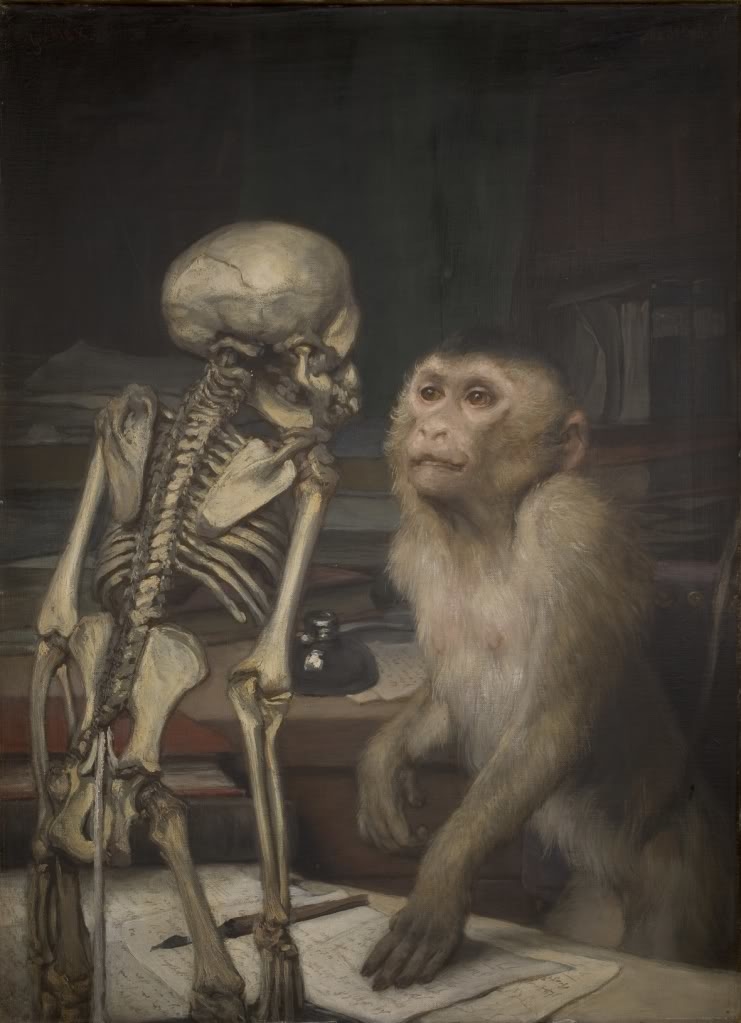 It was about six weeks before I left Madura for good that a great change in my life took place . It was quite sudden. I was sitting in a room on the first floor of my uncle's house. I seldom had any sickness and on that day there was nothing wrong with my health, but a sudden, violent  fear of death overtook me. 

(Rasa says:  could this have been the impending nonduality, death of the ego he was sensing?  It sounds like it to me.)

There was nothing in my state of health to account for it; and I did not try to account for it or to find out whether there was any reason for the fear. I just felt, 'I am going to die,' and began thinking what to do about it. It did not occur to me to consult a doctor or my elders or friends. I felt that I had to solve the problem myself, then and there.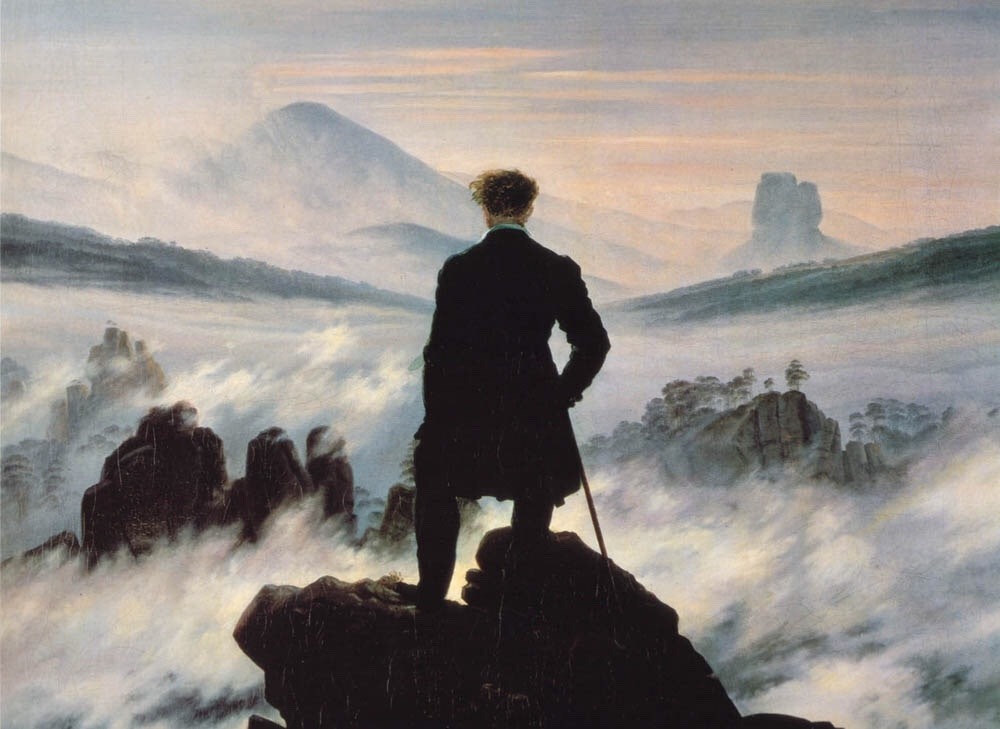 The shock of the fear of death drove my mind inwards and I said to myself mentally, without actually framing the words: 'Now death has come; what does it mean? What is it that is dying? This body dies.' And I at once dramatized the occurrence of death. I lay with my limbs stretched out stiff as though rigor mortis had set in and imitated a corpse so as to give greater reality to the enquiry. I held my breath and kept my lips tightly closed so that no sound could escape, so that neither the word 'I' or any other word could be uttered, 'Well then,'  I said to myself, 'this body is dead. It will be carried stiff to the burning ground and there burnt and reduced to ashes. But with the death of this body am I dead? Is the body 'I'? It is silent and inert but I feel the full force of my personality and even the voice of the 'I' within me, apart from it. So I am Spirit transcending the body.


The body dies but the Spirit that transcends it cannot be touched by death. This means I am the deathless Spirit.' All this was not dull thought; it flashed through me vividly as living truth which I perceived directly, almost without thought-process. 'I' was something very real, the only real thing about my present state, and all the conscious activity connected with my body was centred on that 'I'. From that moment onwards the 'I' or Self focused attention on itself by a powerful fascination. Fear of death had vanished once and for all. Absorption in the Self continued unbroken from that time on. Other thoughts might come and go like the various notes of music, but the 'I' continued like the fundamental sruti note  that underlies and blends with all the other notes. Whether the body was engaged in talking, reading, or anything else, I was still centred on 'I'. Previous to that crisis I had no clear perception of my Self and was not consciously attracted to it. I felt no perceptible or direct interest in it, much less any inclination to dwell permanently in it.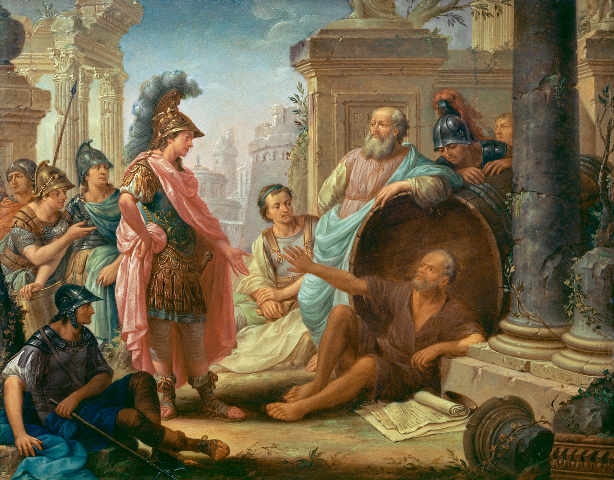 (RASA SAYS:  Notice how  FRIGHTENING the change from living in ego/time & place/this world of people & things into the consciousness of NO EGO, ETERNITY, NO ATTACHMENT is.  It is a DEATH indeed – death to this world.  This is what happens when our body dies, to some degree, although attachments, the mind still being here on earth, causes a delay in the Beatific Vision, these attachments must be removed/cleansed in Purgatory.)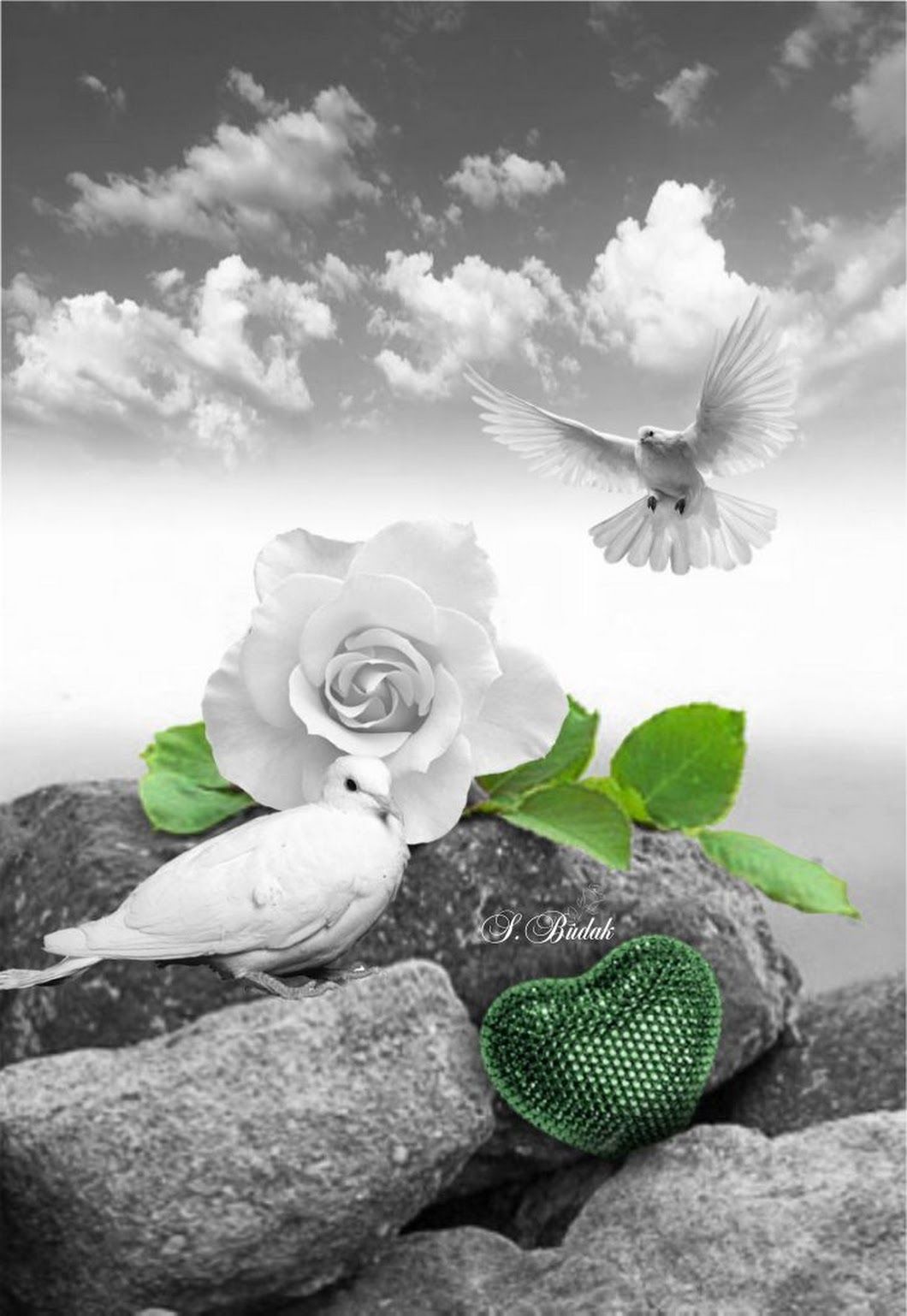 The effect of the death experience brought about a complete change in Venkataraman's interests and outlook. He became meek and submissive without complaining or retaliating against unfair treatment. He later described his condition: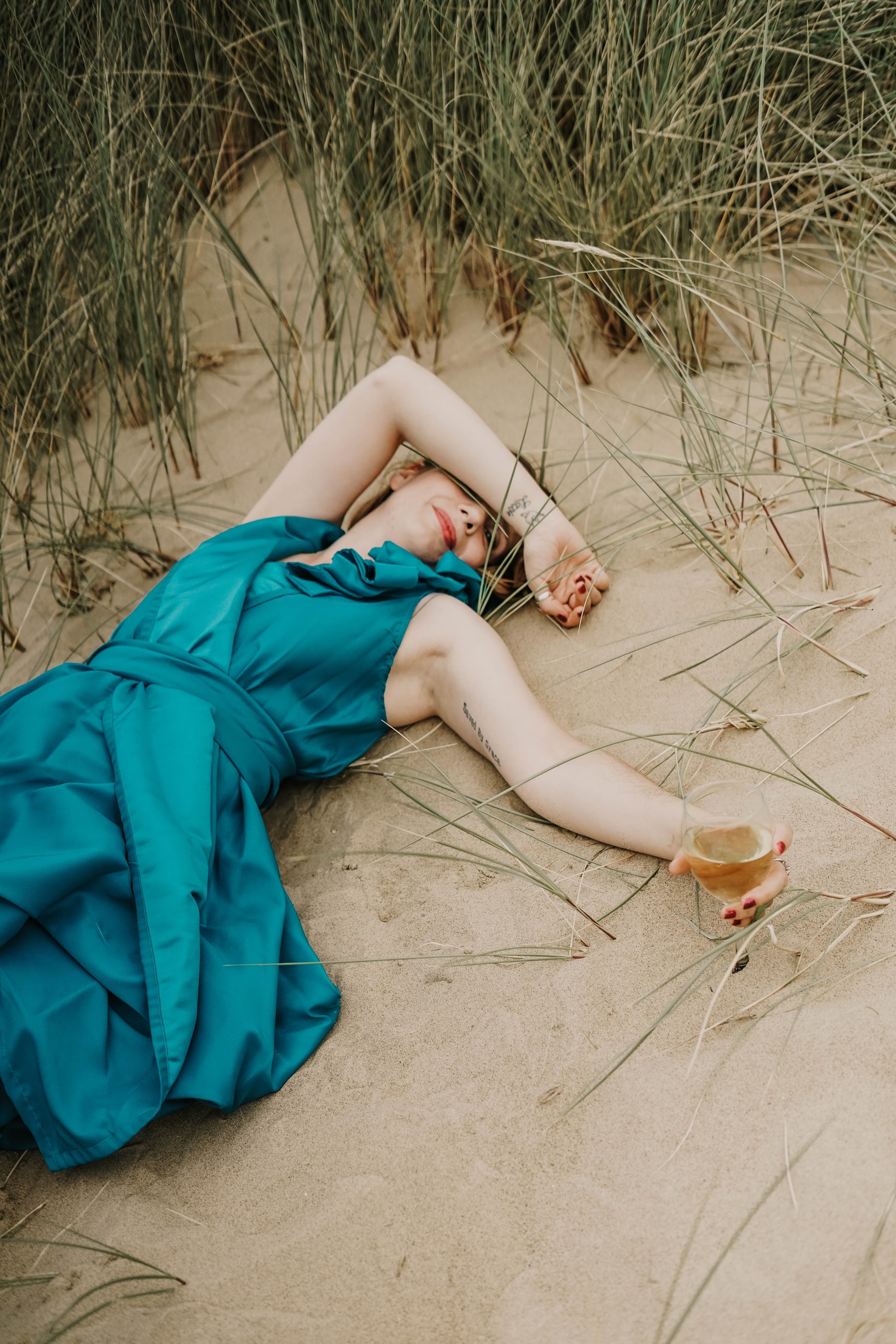 One of the features of my new state was my changed attitude to the Meenakshi Temple. Formerly I used to go there occasionally with friends to look at the images and put the sacred ash and vermillion on my brow and would return home almost unmoved. But after the awakening I went there almost every evening. I used to go alone and stand motionless for a long time before an image of Siva or Meenakshi or Nataraja and the sixty-three saints, and as I stood there waves of emotion overwhelmed me.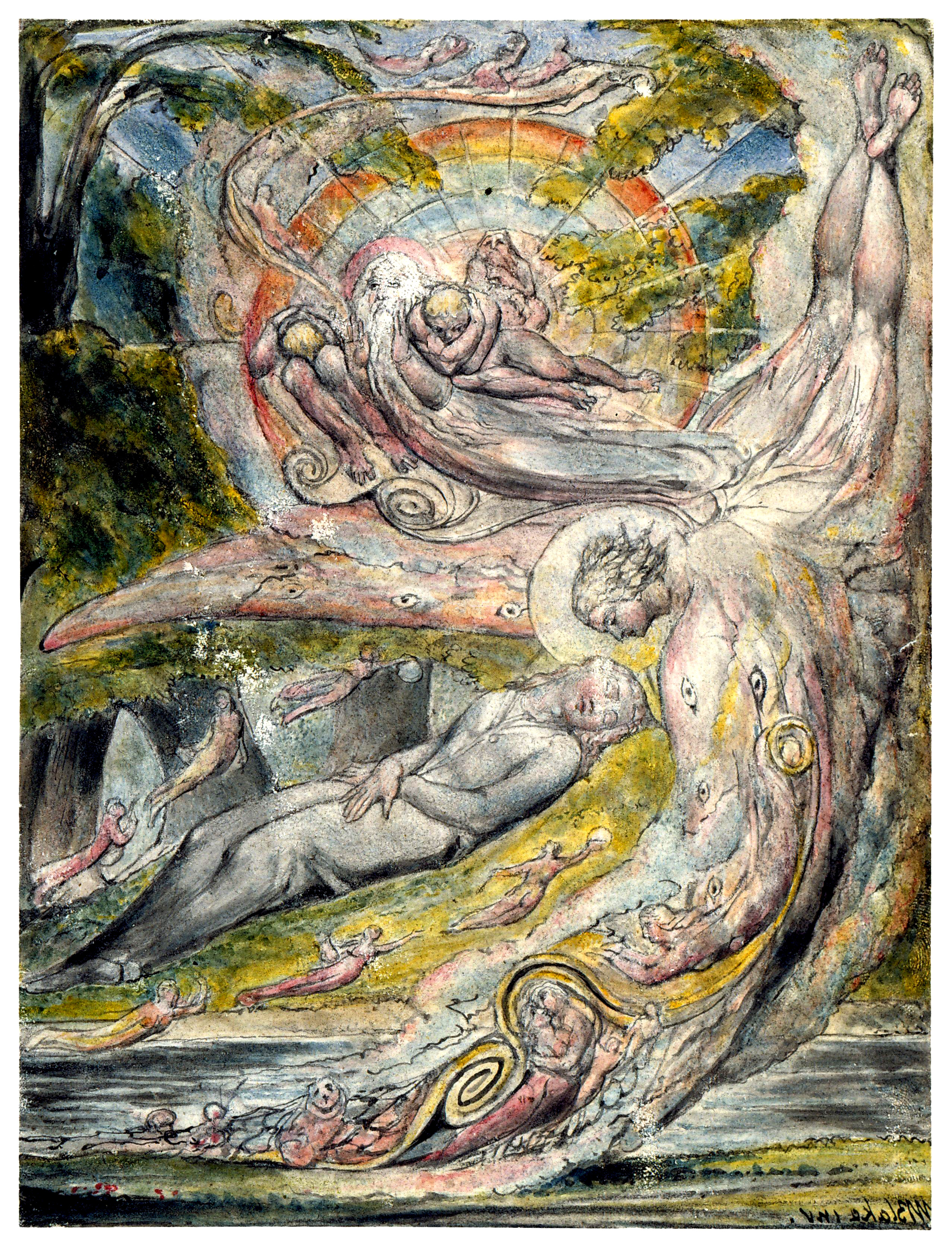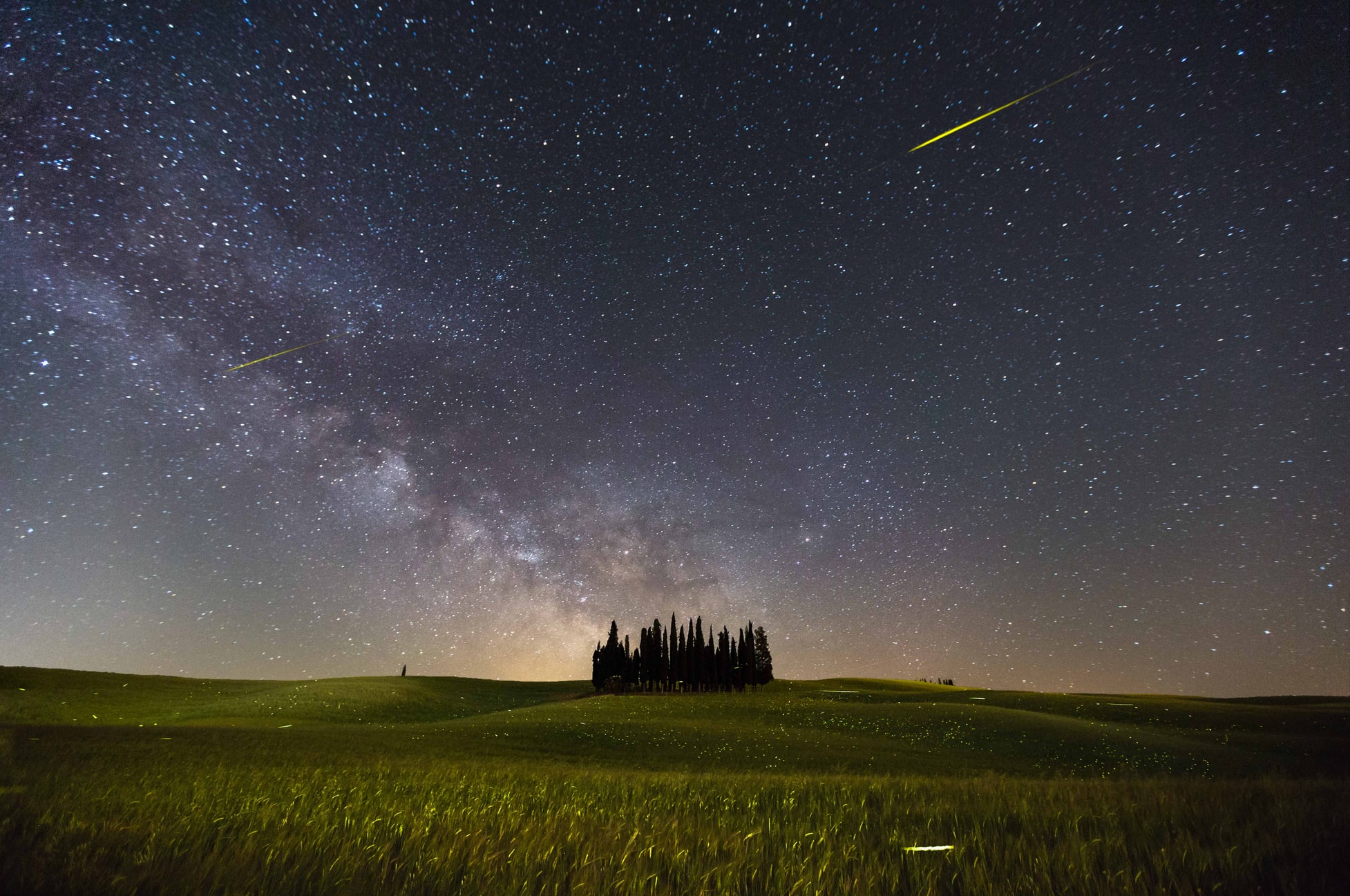 This philosophy/discipline/consciousness is not easy to attain but there are formulas.  I reviewed with you my Christian formula which led to the Beatific Vision in chapter XXVII 'Ego Banishment.'  In future I will discuss the Yoga formula & my recent attempts with it.  Meanwhile, remember,
Woman Thou Art God, 
finding the God within, realizing Her, living her, will free you from Patriarchy, the slavery to it & men,  will save you, bring you happiness,  enable you to help others & save the world – Go for it!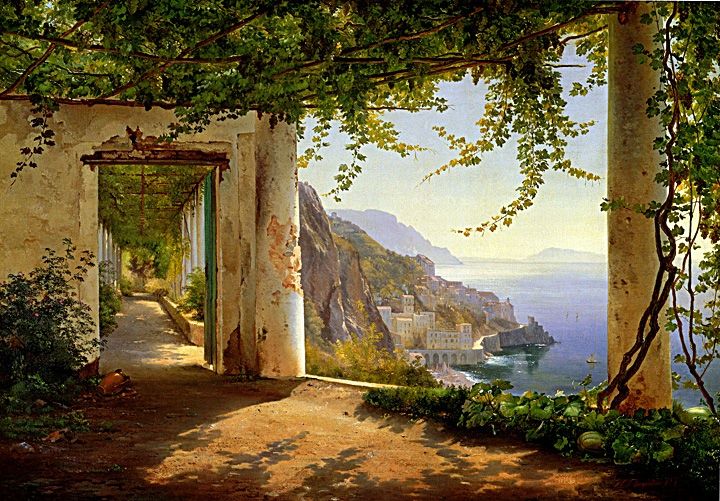 To be continued   Rasa Von Werder   11-4-19