XXXII   THE FEARS MEN HAVE – Guest Author Ajax the Great
 
Now that we know men are going down, women coming up-human males are
going extinct, there are fears dwelling in men's minds voiced here by Ajax the 
Great.  Never mind it will be 100,000 years from now, they act as if it'll
happen to them personally & their imagination of what we'll do to them is
boundless.  Ajax's writing is regular type, Rasa's in caps.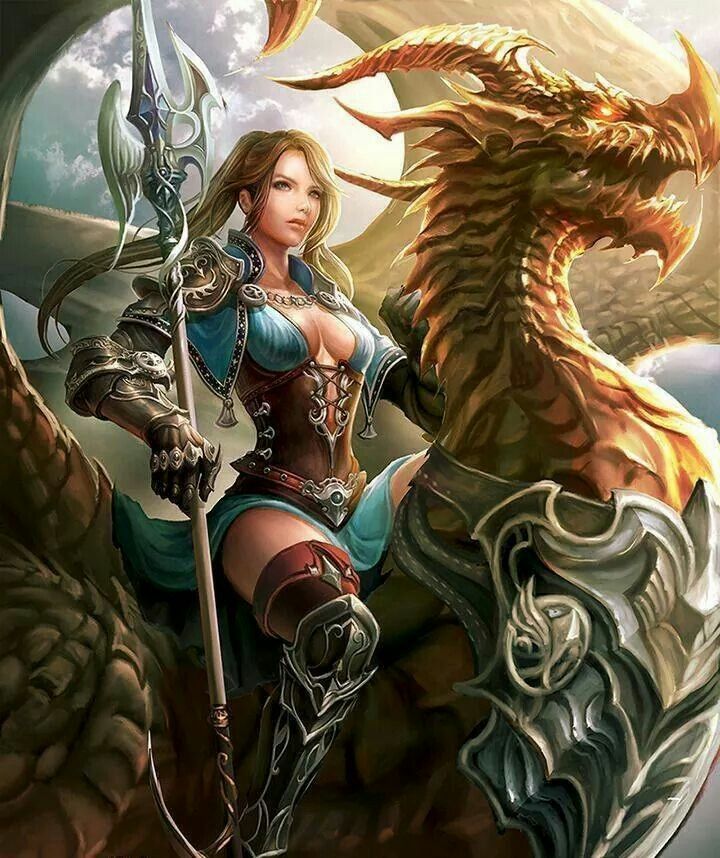 The Man Question
In any intellectually honest discussion of the future of humanity, especially in regards to the inevitability of Women reclaiming their rightful position as the new leaders of the free world, the "Man Question" eventually comes up.  That is, what do we do with all of them after Women eventually take over?

It's no secret that men are quickly 

becoming the redundant gender

.  Thanks to technology, globalization, and the ascendancy of Women, men are becoming less and less necessary as time goes on.  Women are rising while men are falling.  And in the long run, according to geneticist Dr. Bryan Sykes, 

men are slowly going extinct

 due to the gradual deterioration of the Y-chromosome with each new generation. 

(RASA SAYS:  THE PROBLEM WITH THE Y CHROMOSOME IS THAT IT CANNOT REPAIR ITSELF, WHILE THE X CAN REPAIR ITSELF, & BEING A MALE DEPENDS ON HAVING THE Y. 
MEN WERE CREATED IN THE BEGINNING BY WOMEN USING PARTHENOGENESIS (NO WE DID NOT COME OUT OF HIS RIB), THE WAY MARY GAVE BIRTH TO JESUS, WITHOUT THE HELP OF A MALE.  IT'S SPONTANEOUS.  WE NO LONGER USE THAT ABILITY  OFTEN, BUT THERE HAVE BEEN REPORTS  – WHICH NO ONE BELIEVES.  IT'S A VESTIGIAL ABILITY WE WILL REACTIVATE.)  

  Add to that all the numerous man-made gender-bending chemicals (endocrine disruptors) 
(RASA SAYS:  PTHALATES, WHICH PLASTICS ARE MADE OF, & CHEMICAL WASTES SUCH AS FEMALE HORMONES.  THERE HAVE BEEN REPORTS OF BOY INFANTS HAVING DEFORMED SEX GLANDS BECAUSE OF THIS.)

in our environment and, as Bob Dylan would say, it clearly doesn't take a weatherman to tell you which way the wind is blowing!
And in the past 7000 years or so since us fellas took over, what have we done?  We paved paradise and put up a parking lot, we created a desert and called it "peace".  We have devoured and suffocated our own empire, the world is on fire, and now we are all paying a heavy price for it.  Men apparently got the bright idea to take over the (known) world piece by piece, by deposing Women from power.  That's right, it was originally Women who were in charge for most of humanity's existence, and us fellas apparently thought we could do a better job as leaders than you ladies did.  Well, history shows us that we were wrong–dead wrong in fact.  Indeed, the best advice that us men can give to Women is "don't be like us".

Having established that Women will (and should) eventually take over, the Man Question nonetheless remains.  This is the part of the discussion where men really get uncomfortable if not defensive, for obvious reasons.  We tend to fear that Women will do to us what we did to them, if not much worse still.  And we may even fear that the "Final Solution" to the Man Question will be very similar to that of the Nazis and the Jewish Question, if not even worse still.  We already know that, barring a miracle of miracles, Mother God is gradually making men extinct within roughly the next 125,000 years according to Sykes, or 3000 years from now at the very earliest to 5 million years at the latest according to the predictions of other scientists.  That still leaves millennia between the return of Matriarchy and Mother God's own Final Solution.  In the meantime, to put it bluntly, will men be exterminated, enslaved, or exiled?  Or some combination of the three?  Or (hopefully) none of the above? 

(RASA SAYS: THE TAKEOVER OF WOMEN FROM MEN WILL BE SO GRADUAL THAT AT SOME EPOCHS, IT MIGHT BE DIFFICULT TO EVEN REALIZE WOMEN ARE TAKING OVER FROM MEN.  IT'S NOT LIKE THE COUPS MEN PERFORM IN ONE GROUP OVERTHROWING ANOTHER MILITARILY – THESE ARE SUDDEN, VIOLENT & DESTRUCTIVE.  ALTHOUGH I DO ADMIT THAT IN MY LIFETIME THE SOCIETY HAS GONE 'DAY TO NIGHT'–THERE HAS BEEN A MONUMENTAL SHIFT IN FAVOR OF MATRIARCHY SINCE I WAS A GIRL – SAY 1960 – & THAT BEING THE RESULT OF BETTY FRIEDAN STARTING THE 'SECOND WAVE' OF THE WOMEN'S MOVEMENT.)
1)  It is still too soon to tell exactly what Women will do upon taking over, but I personally doubt that Women would actually want to "play God" and exterminate men themselves, because they are better than that.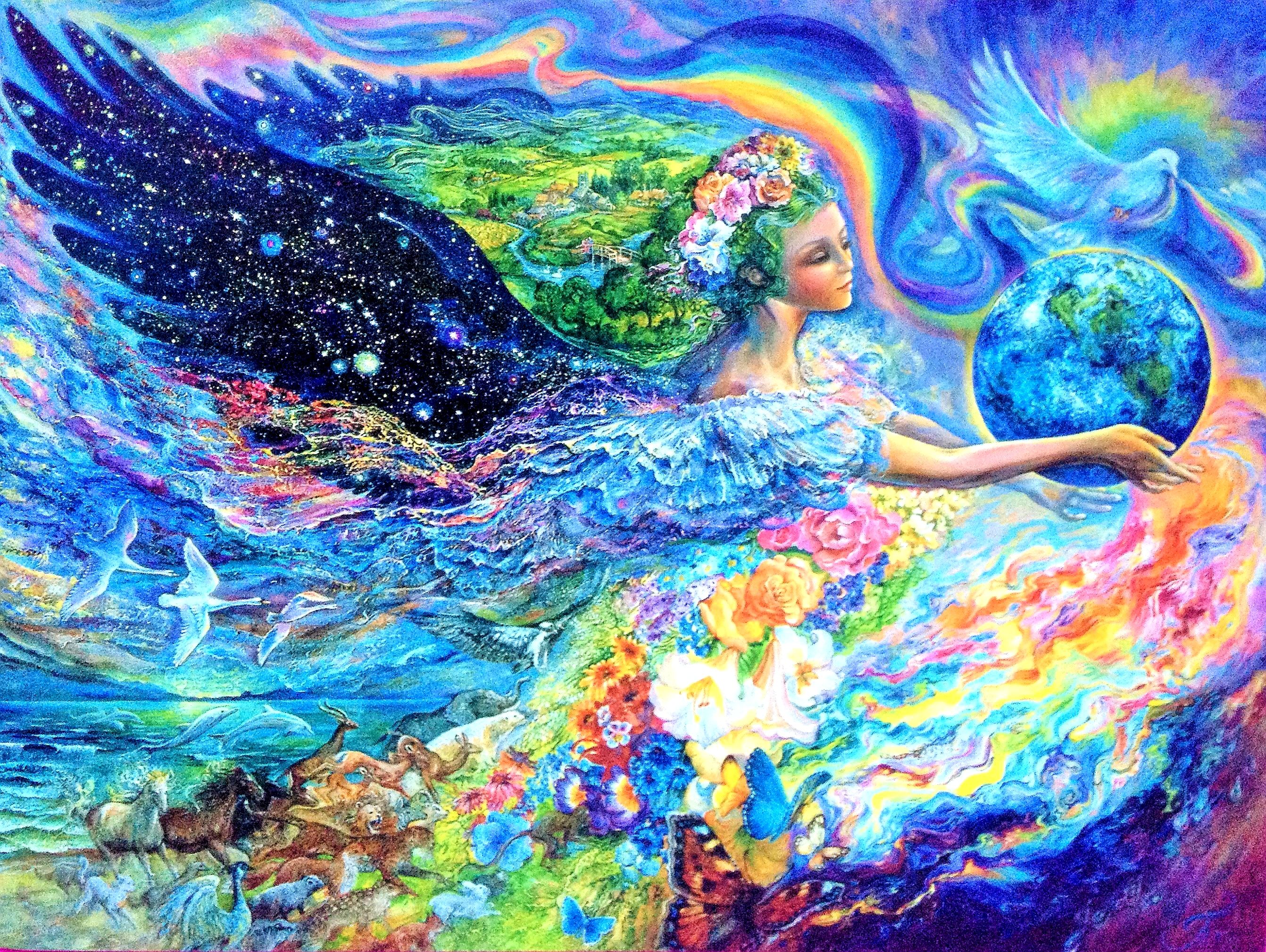 (RASA SAYS:  WHAT A CRAZY IDEA.  THE MAIN CHANGE WILL NOT BE AGAINST MEN PER SE BUT MALE CRIMINALS.  HERE THERE WILL BE THE STRONGEST REACTIONS FROM WOMEN IN POWER:  RAPISTS, PEDOPHILES, THOSE WHO DO VIOLENCE TO THE INNOCENT WILL BE DEALT WITH STRONGLY, NOT EXCUSED OR SLAPPED ON THE WRIST AS THEY ARE TODAY.  WE LIVE IN A 'POLITICIZED JUDICIAL JUSTICE SYSTEM,' POLITICIZED TOWARD BEING MERCIFUL TO MEN, NOT SO TO WOMEN.  WOMEN ARE PUNISHED SEVEN TIMES WORSE FOR KILLING MEN THAN MEN ARE FOR KILLING WOMEN – & SOME OF THESE WOMEN KILLED IN SELF DEFENSE.  POLITICALLY A WOMAN IS AFRAID TO PROTECT HERSELF AGAINST A MAN FOR THE PUNISHMENT SHE WILL GET.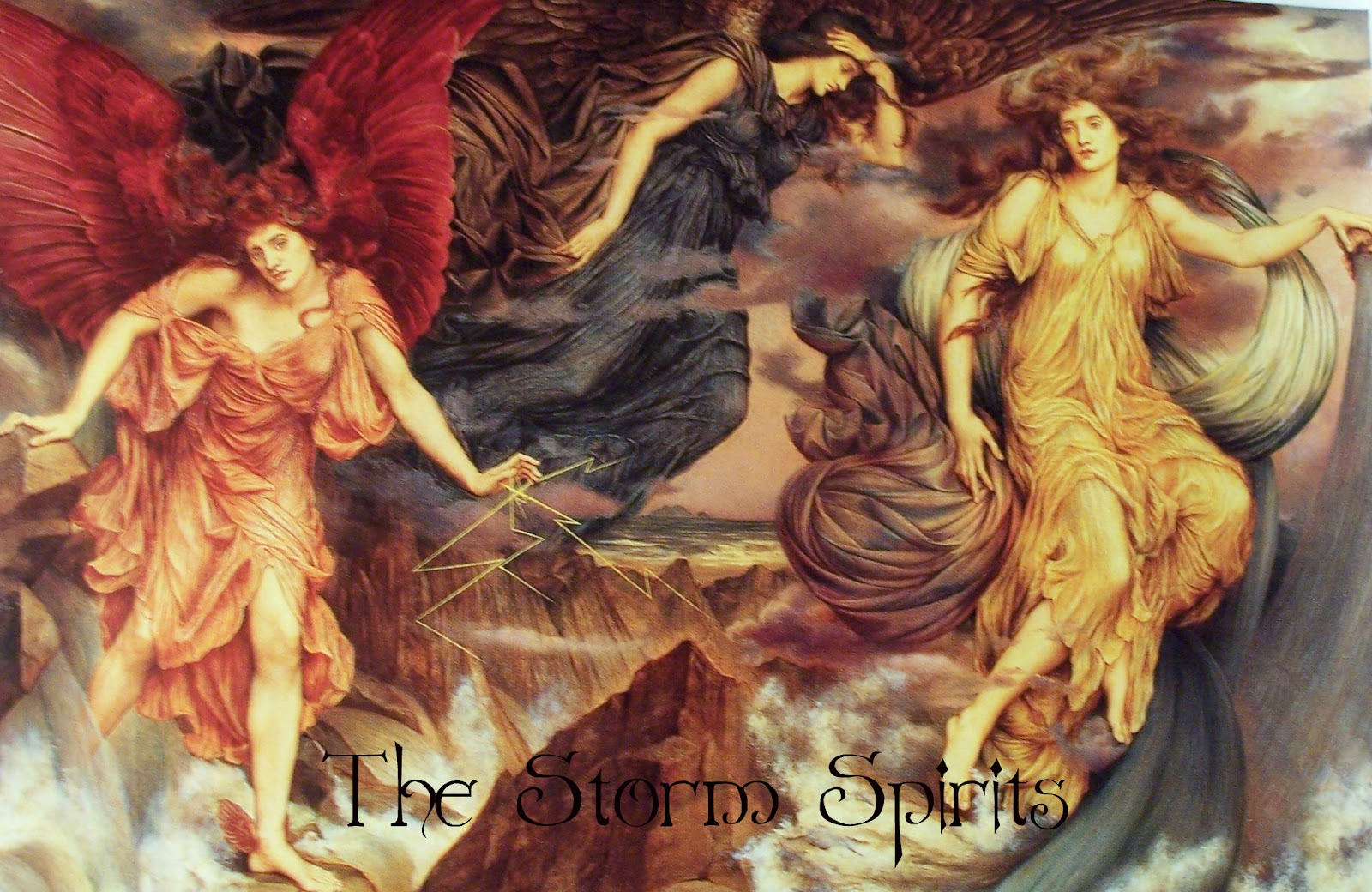 I READ IN AN ACLU BOOK ON WOMEN'S RIGHTS, THAT MALES ARE "EXPECTED TO BE BAD" WHILE WOMEN ARE "EXPECTED TO BE GOOD," THAT IS WHY WOMEN ARE PUNISHED WORSE.  THAT IS INSANE.  WOMEN WHO STAND AROUND THE STREET ARE PICKED UP FOR PROSTITUTION, MEN ARE NOT.  WOMEN ARE FOR THIS & OTHER REASONS AFRAID TO WALK THE STREETS AT NIGHT–MEN OWN THE STREETS AFTER DARK.  THESE ARE THE KIND OF THINGS THAT WILL CHANGE.  THERE MIGHT BE MORE PROTECTION FOR WOMEN & CHILDREN AT NIGHT – WHY SHOULD THEY BE AFRAID TO BE OUTSIDE AFTER DARK?  BECAUSE MEN ARE  LIKE WILD ANIMALS IN THE JUNGLE?)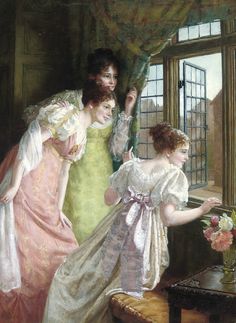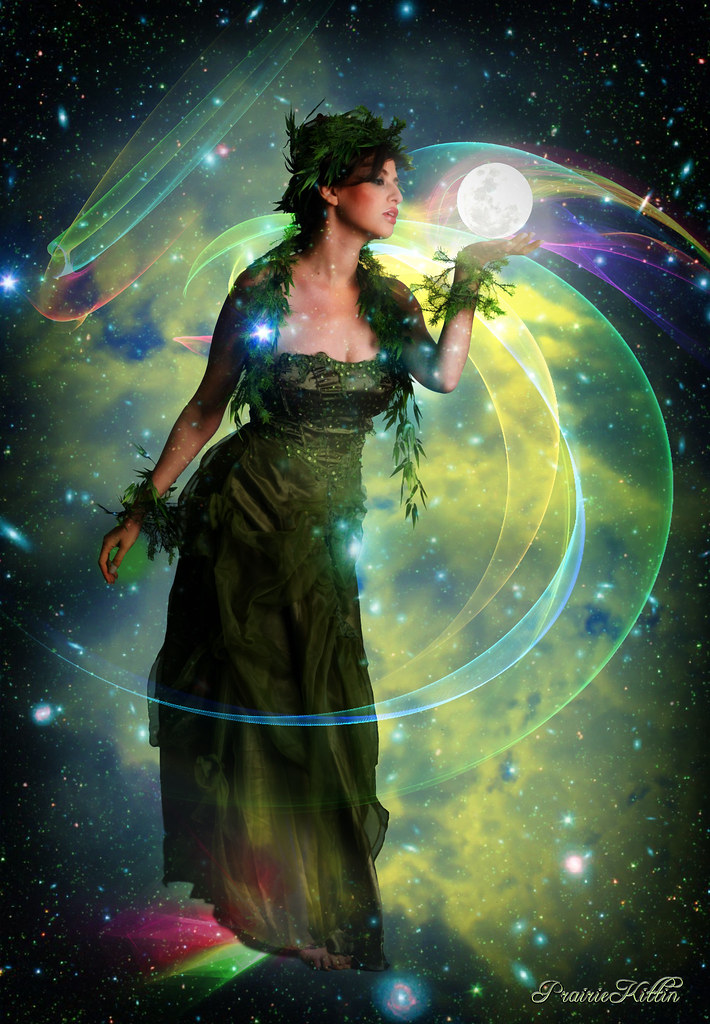 Not only are most Women not inclined to do such things, but they will also realize that doing so will likely backfire.  If it did happen, it would require the sort of authoritarian dictatorship that is inherently anathema to the feminine paradigm of leadership, and whoever those dictators are will eventually turn on the majority of Women, in a sort of "patriarchy in drag".  To paraphrase Pastor Niemoller, "First, they came for the men…"  Besides, there will likely be too much "fraternizing with the enemy", if you catch my drift.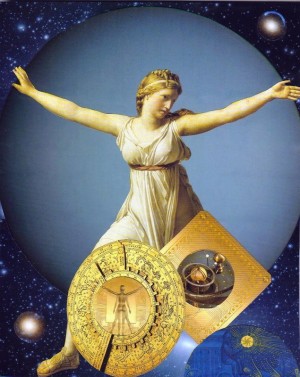 (RASA SAYS:  ARE WOMEN AS REVENGEFUL AS MEN?  NO THEY ARE NOT, BECAUSE THE FRONTAL LOBES OF THEIR BRAINS ARE ACTIVE, THE LEGISLATIVE PART OF OUR BEHAVIOR DWELLS THERE – THE FINER QUALITIES.  ARE ALL WOMEN NICER THAN ALL MEN?  OF COURSE NOT.  THERE WILL BE SOME HERE & THERE WHO WILL BE CRUEL TO MEN, BUT NOT AS MANY AS HAVE BEEN CRUEL TO WOMEN.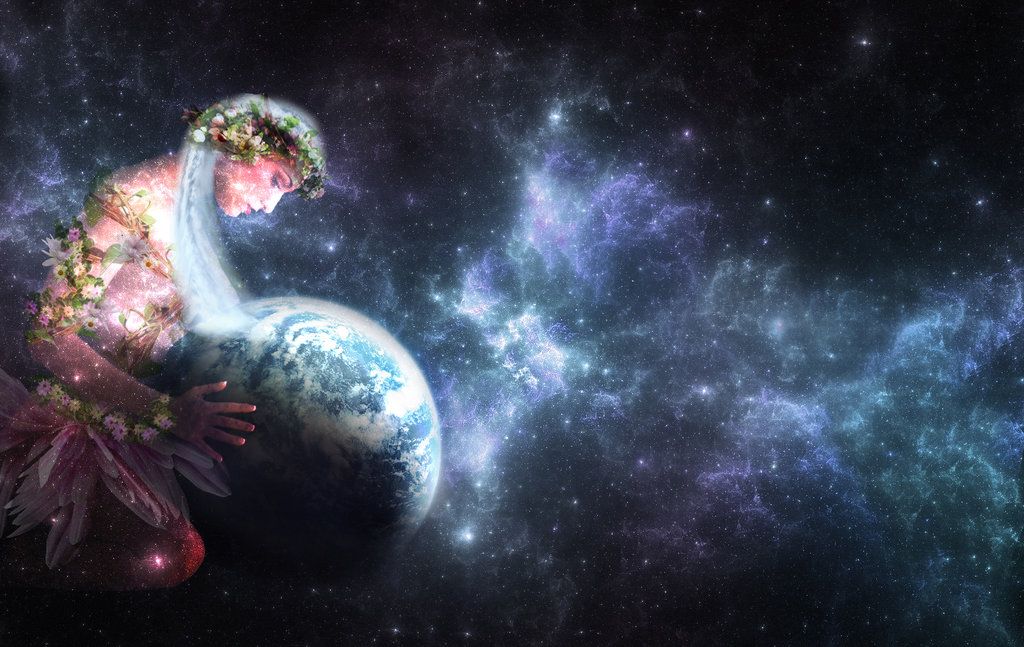 HERE ARE SOME EXAMPLES OF MALE REVENGE AGAINST ME:  AS A 21-YEAR OLD GIRL I WAS SLATED TO APPEAR IN A BEAUTY CONTEST SPONSORED BY THIS PHOTOGRAPHER, BUT LATER ON I CHANGED MY ALLEGIANCE TO ANOTHER PHOTOGRAPHER & WAS SPONSORED BY HIM.  THE FIRST ONE CAME TO MY DRIVEWAY, PICKED UP THE HOOD OF MY CAR, & WITH A HAMMER CRACKED MY BATTERY.  I SAW IT FROM MY WINDOW.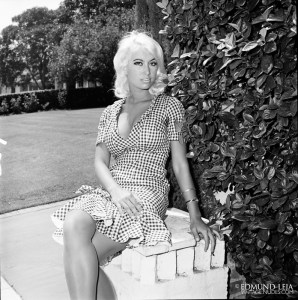 ANOTHER CASE WHICH WAS SERIOUS HARM I HAD A TWO YEAR OLD CHILD WHEN MY HUSBAND KNEW HE WAS DYING.  I HAD TAKEN CARE OF HIM & THE CHILD FOR TWO YEARS.  DURING THIS TIME I HAD GOTTEN RAPED & GOT PREGNANT – HE BELIEVED I LET THE MAN DO IT (NOT SO.)  HE HAD NO REASON TO BELIEVE THIS MAN RATHER THAN ME, JUST HIS EVIL MIND.  BECAUSE OF THIS HE CANCELLED HIS LIFE INSURANCE BEFORE HE DIED, LEAVING NOT ONLY ME, BUT HIS OWN CHILD PENNILESS.  ALL ALONE, WITHOUT FAMILY HELP, I IMMEDIATELY WENT  TO A CLUB CALLED "THE BALL" IN SANTA MONICA WHERE I BEGAN MY NUDE DANCING CAREER – ONE THAT LASTED MOST OF MY LIFE.
 
THIRD & LAST EXAMPLE HAPPENED RECENTLY. ( THESE ARE JUST THREE OF THE POSSIBLY HUNDREDS OF ACTS OF REVENGE DONE TO ME BY MEN I REFUSED, REJECTED OR OFFENDED.)  I WAS AT A DINER TALKING TO A 'TOW-TRUCK' MAN WHO WORKED NEXT DOOR & SAID THINGS ABOUT FEMALE EMPOWERMENT.  THEY WERE NOT AWFUL THINGS, JUST SMALL ONES.  HE SAID NOTHING, WASN'T UPSET OR ANYTHING.  A YEAR LATER THERE WAS NO ROOM IN THE PARKING LOT OF THE DINER, BUT THE DINER OWNER OWNED THE PROPERTY NEXT DOOR SO I PARKED THERE.  WHEN I CAME OUT SOMEONE HAD BOXED IN MY CAR SO I COULD NOT GET OUT NO MATTER HOW HARD I TRIED.  GOING BACK TO THE DINER I ASKED THE OWNER FOR HELP.  HE CALLED THE TOWTRUCK GUY IN A RAGE – THE GUY HAD ON PURPOSE GONE OUT FOR A JOB.  BY THE TIME HE RETURNED & MOVED THE CARS HE PUT THERE TWO HOURS HAD GONE BY.  HE ADMITTED TO DOING IT ON PURPOSE.  I SAID NOT A WORD & JUST LEFT, BEING WISED UP AS HOW REVENGEFUL PEOPLE ARE.  AND WOMEN ARE ALSO REVENGEFUL SO THEY ARE NOT ALL SAINTS, I SHALL LEAVE THOSE ANECDOTES OFF.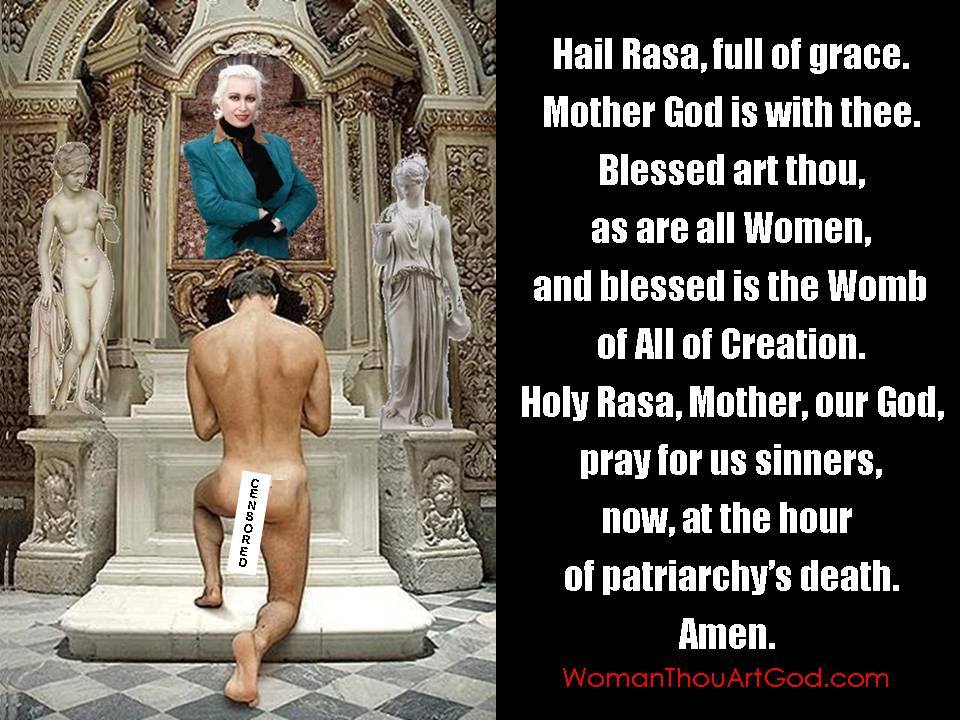 2)  As for (non-voluntary) slavery, that is also a concept which is anathema to the feminine paradigm of leadership.  And ethical issues and human rights aside, it also poses some practical problems as well.  What Femdom fans think Matriarchy will be like is nothing like what it actually will be like, as Femdom (as it is typically practiced) is far too androcentric in two ways.  First, Femdom is done primarily for the pleasure of men rather than Women, and secondly, it requires Women to essentially behave like the worst of men, with cruelty, ruthlessness, violence, and torture.  Besides, if Women were to actually OWN men as chattel slaves, or even the somewhat milder concept of in loco parentis, that would mean that Women would become responsible for the needs and welfare of their men and vicariously liable for their actions, much like they would be for a dog or child.  Men will thus become too much of a burden.  Might as well just cut out the middleman and get a dog!  As the saying goes, heavy is the head that wears the crown.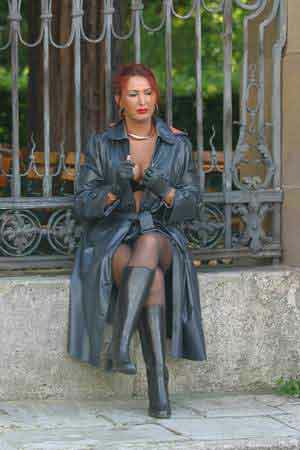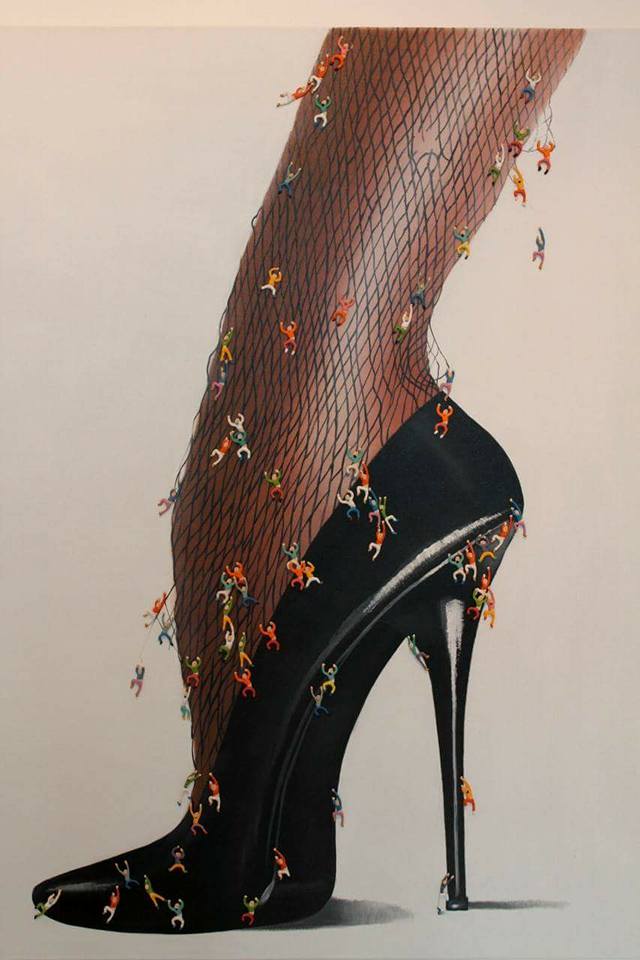 (RASA SAYS:  ANOTHER PREPOSTEROUS FEAR & YES I HAVE HEARD MANY MEN VOICE THIS.  AS FAR AS FEMDOM, I WAS A DOMINATRIX FOR TEN YEARS & LATER ON, AFTER I WAS OUT OF THE BUSINESS, HAD TIME TO ANALYZE IT.  THE REASON MALES WANT SO MUCH EXTREMITY FROM US WOMEN IS THEY WANT TO FEEL AS THEY DID WHEN THEY WERE A CHILD WITH THEIR MOM.  WHEN YOU'RE LITTLE, SHE'S A GIANT & CAN BE MENACING.  IN SPITE OF YOUR FEAR, HAVING THIS MOM GIVES YOU SECURITY, KNOWING AT HEART SHE LOVES YOU, OWNS YOU, WILL TAKE CARE OF YOU.  THIS IS THE FEELING THEY WANT TO RESTORE – THAT OF BEING WITH MOM, THE GIVER OF SECURITY.)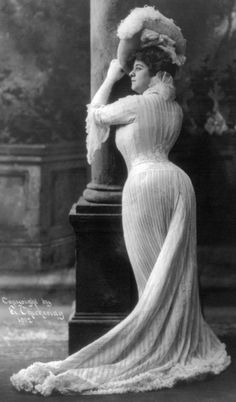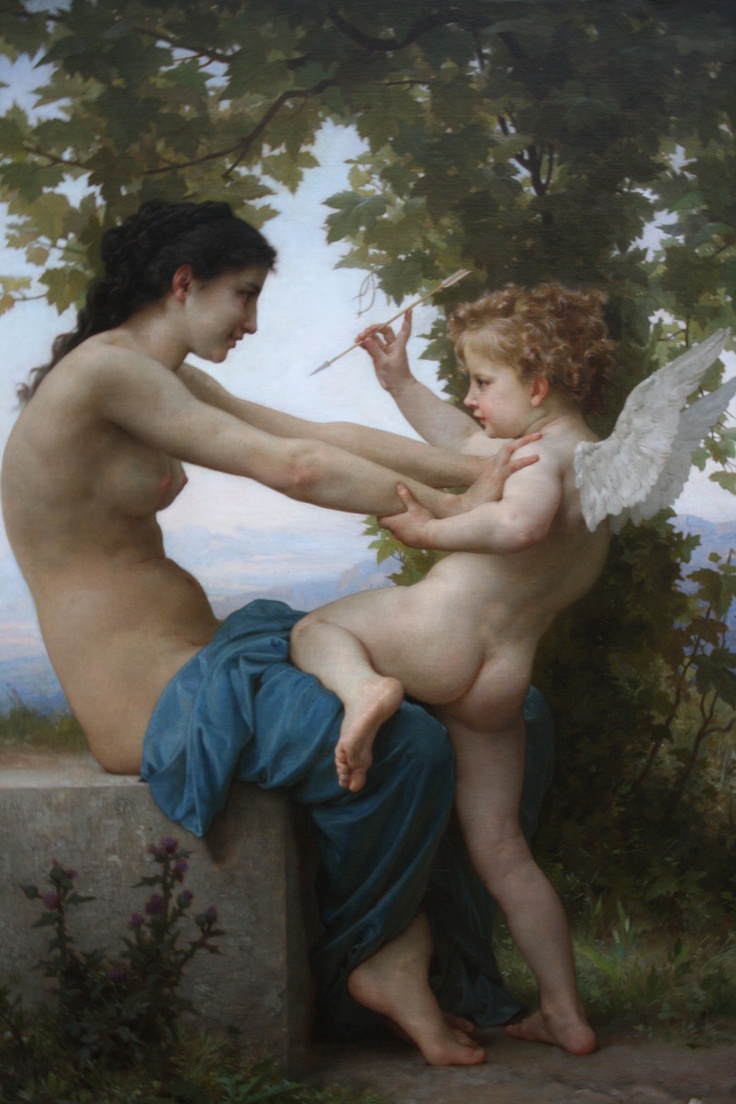 Of course, that only touches on the problems of individual ownership of male slaves.  What about collective ownership?  What about the ones who go unclaimed?  Do they become wards of the state?  Will they eventually be rounded up and put into detention camps, which then become labor camps?  There could be a sign that says "work will set you free", though it sounds so much better in the original German.  And eventually, we would run out of room, and we all know what would happen next.  In other words, TURN ON THE GAS!
(But wait, they didn't really say men should be "exterminated".  No, they said "exiled", right?  Riiiiight.  And I'm the Queen of England.)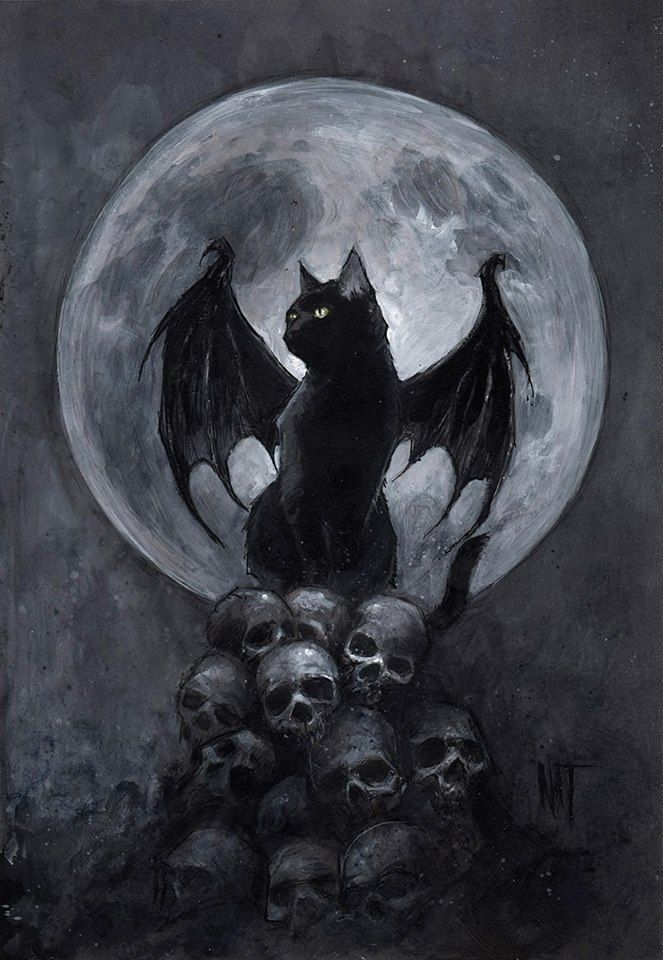 (RASA SAYS:  I DO GET THE POINT.  I SIMPLY CANNOT IMAGINE WOMEN DOING THIS TO MEN BECAUSE IN SPITE OF A FEW WOMEN WHO ARE INSANE, THEY ARE MOTHERS & HAVE THE NURTURING INSTINCT.  THEY WILL THINK OF THEIR LOVED ONES–HUSBANDS, SONS, & IMAGINE THESE GUYS 'EXTERMINATED' & IT WOULD BE LOATHE FOR THEM TO DO.  WHAT I'M MOST AFRAID OF IS THAT WOMEN WILL FIND IT TOO HARD TO DEAL HARSHLY WITH CRIMINALS – THOSE WHO RAPE, TORTURE & EVEN KILL LITTLE CHILDREN–OR GROWNUPS & EVEN ANIMALS FOR 'PLEASURE'.   I HOPE THEY WILL HARDEN THEIR HEARTS AGAINST SUCH MONSTERS.)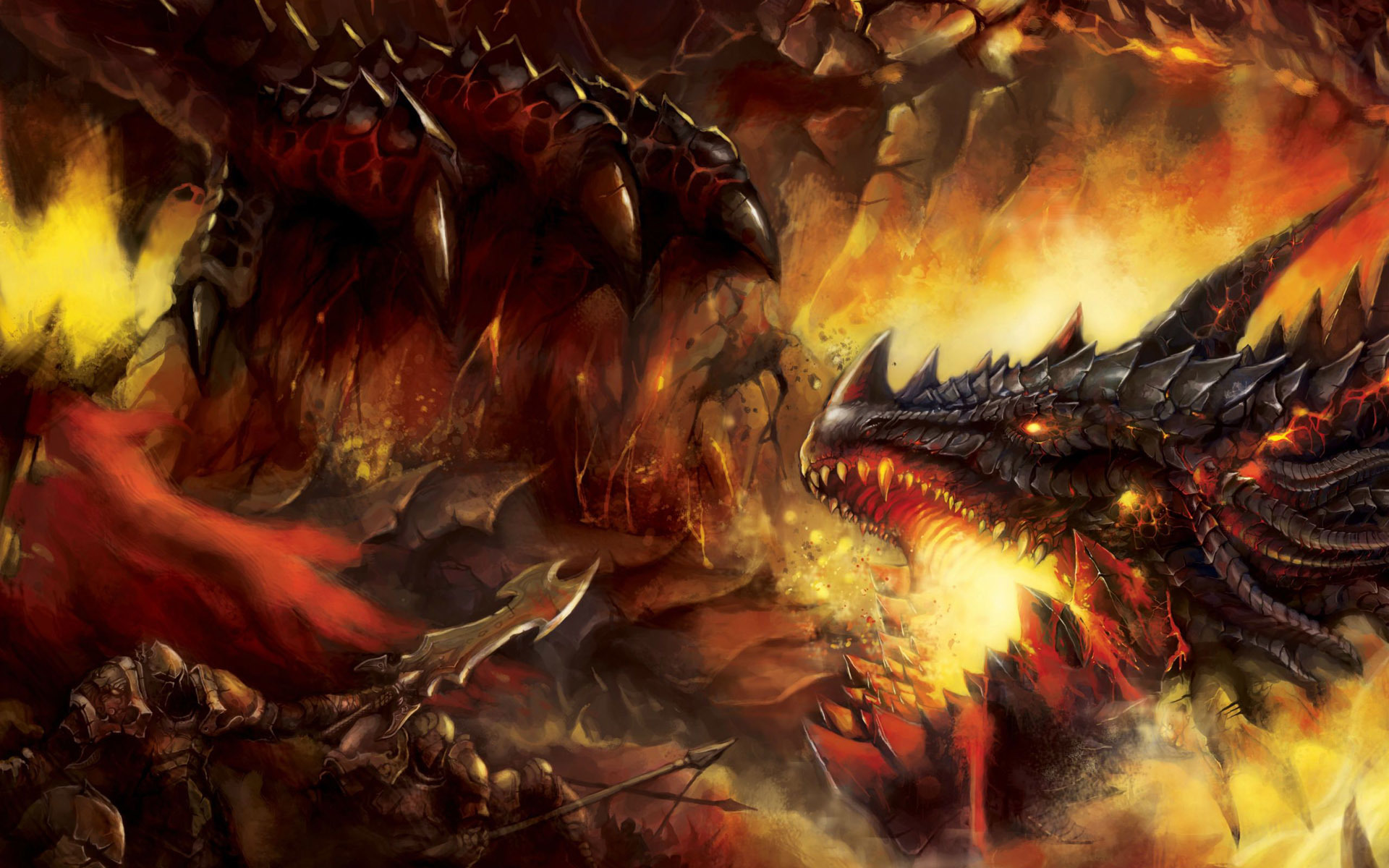 3)  So what about exile, then?  Put them all on an island somewhere?  Or perhaps have a gender apartheid society over here?  With men only being allowed to inhabit certain areas?  (We could call them "ghettos", perhaps?) The main problem with that idea, human rights aside, is that when left to their own devices, men will feed off of each other's energy and become their own insular and dangerous subculture, increasing the risk of a coup.  Thus there would have to be some sort of supervision by Women, for the same reason that we have civilian control over the military.  And eventually they will run out of room, and we all know what happens next (see #1 and #2 above).  Exile would thus carry logistical issues that can easily lead to the same problems that the other options pose. 

(RASA SAYS:  ANOTHER WILD IDEA.  YES THEY WILL BECOME DANGEROUS MURDERERS IF EXILED IN FAR OFF PLACES – THIS IS HOW PATRIARCHY STARTED, BY HORDES OF MAN-TRIBES COMING DOWN FROM THE STEPPES, MONGOLIAN MOUNTAINS, ATTACKING AGRARIAN MATRIARCHAL VILLAGES.  WHY WERE THESE MEN SEQUESTERED IN LARGE NUMBERS?  WERE THESE MISCREANTS ALREADY EXILED AS CRIMINALS FROM DECENT COMMUNITIES?  CRIMINALS WHEN LOADED INTO JAILS, HAVE TO BE KEPT THERE BY FORCE.  IMAGINE THE MOST STRICT LOCK-UP PRISONERS, THEY ARE NOW SET FREE, WHAT THEY WOULD DO.  YOU WOULD INVITE VIOLENT ATTACKS BY EXILING THEM, UNLESS THEY WERE SENT TO ANOTHER PLANET.  BUT THAT YOU WOULD ONLY DO TO CRIMINALS.  I SAY IF THEY ARE VIOLENT CRIMINALS WHO DO HEINOUS CRIMES, THEY SHOULD BE EXECUTED. THOSE WHO DO SERIOUS VIOLENCE TO OTHERS, ADULTS & ESPECIALLY CHILDREN, SHOULD BE REMOVED OFF THE FACE OF THE EARTH.  NO COMPLICATED, EXPENSIVE EXECUTIONS, ORDINARY FIRING SQUADS WILL DO.)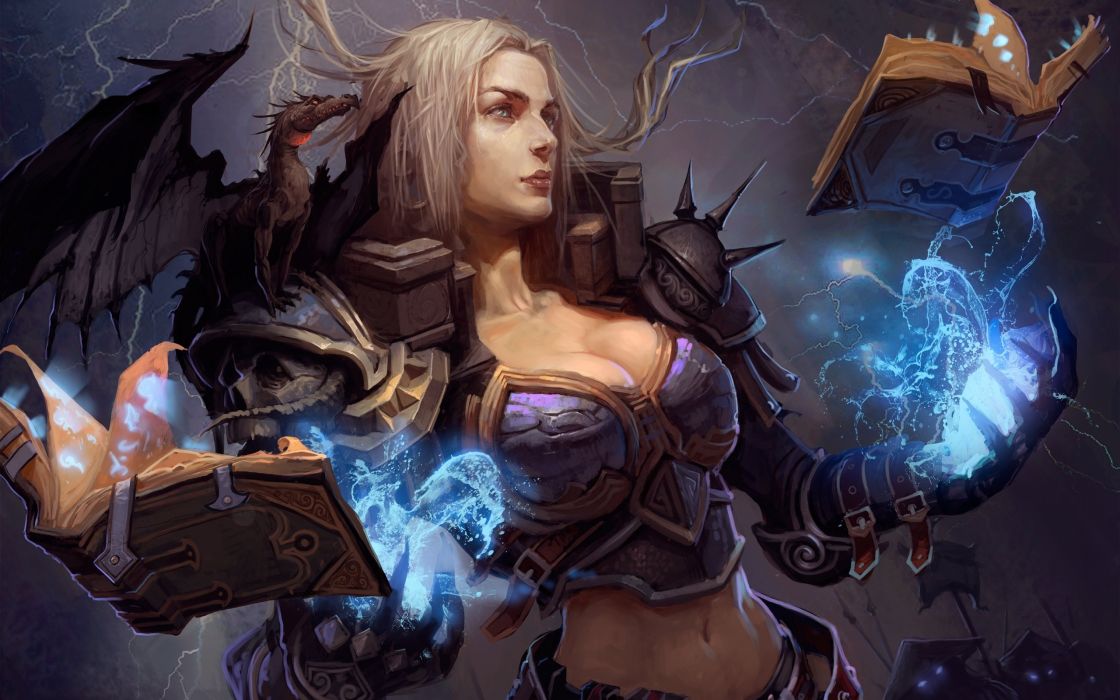 Thus, for both moral and practical reasons, we ought to take all three measures off the table for good.  All three would lead to "reverse patriarchy" and/or "patriarchy in drag" rather than actual Matriarchy.  History has shown that, at least in the long run, nothing good will come from playing God.  Doing so is part of the patriarchal paradigm of "might makes right" and "the ends justify the means".  In contrast, the Matriarchal paradigm would be more akin to what Jesus Christ said, "Whatever you do to the least of these, you do to me".  Even if you believe that men are lower than animals, notice how that directive still applies to men, a fortiori in fact. 
(RASA SAYS:  INDEED, THE JOKE IS 'MEN ARE NOT ANIMALS, ANIMALS ARE NICE.'  BUT I HAVE SAID BEFORE, IF MEN ARE INFERIOR TO US SO ARE OUR DOGS & CATS, BUT WE TREAT THEM LOVINGLY.)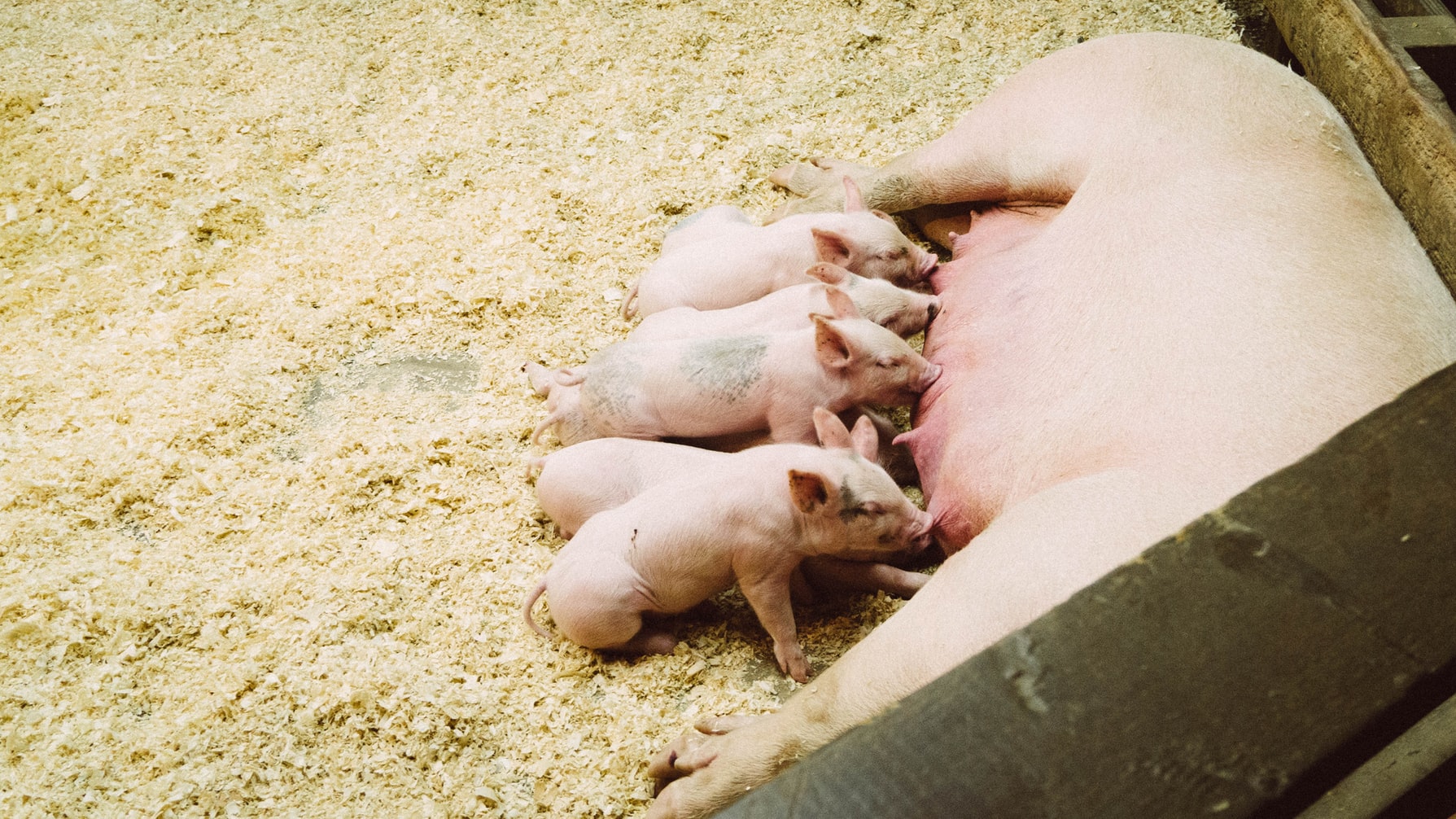 So having established that, what then should be done in the meantime after Women take over?  Ultimately, that will be up to the Women of the future to decide, but we ought to start thinking about it now.  Aside from banning men from running for political office or running large corporations, and perhaps also restricting modern gun ownership for men, 

(RASA SAYS:  THREE GOOD IDEAS.  ALSO, AS IN CANADA, MALES SHOULD BE RESTRICTED FROM HAVING ANYTHING TO DO WITH CHILD CARE.  MALES SHOULD NOT BE GIVEN CUSTODY OVER CHILDREN WHERE THEY CAN SPEND TIME ALONE WITH THEM.  WE KNOW NOT ALL ARE PEDOPHILES, BUT MANY ARE.  THIS AUTHOR WILL DISAGREE WITH ME BUT THAT'S ALRIGHT.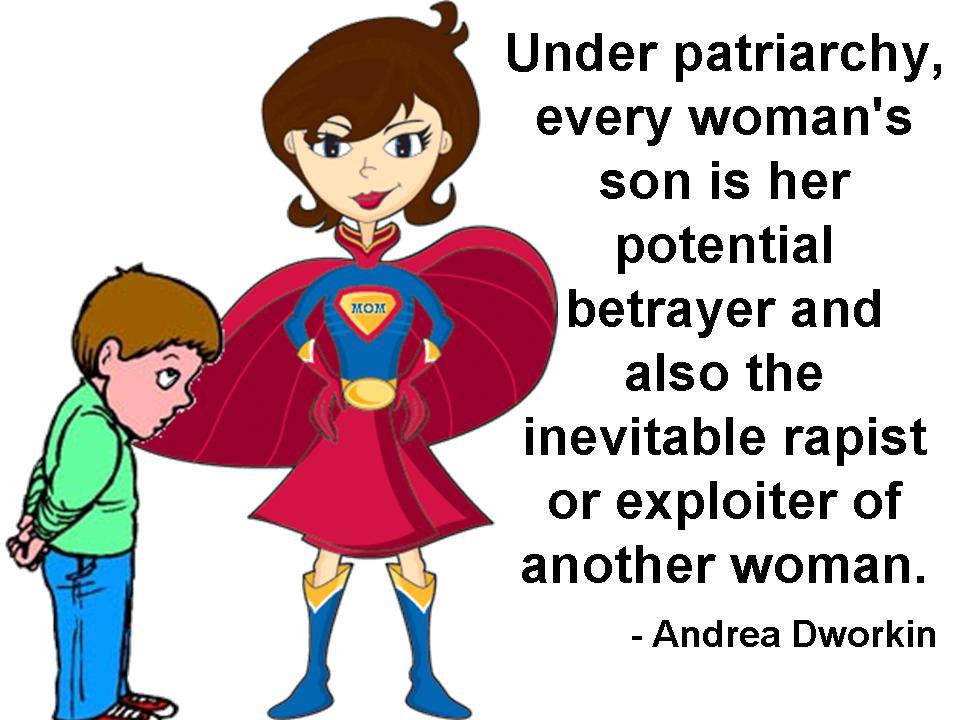 THERE ARE NUMEROUS INSTANCES OF REVENGE MALES TAKE ON CHILDREN AFTER A SPLIT  WITH THE WIFE.  REMEMBER 'THE BURNING BED?'  WHERE A MAN TOOK HIS SON TO A MOTEL, SET IT AFIRE & THE CHILD WAS BURNED OVER MOST OF HIS BODY.   THE MAN NEVER REPENTED AS FAR AS I READ, JUST KEPT COMPLAINING 'WHAT MY WIFE DID TO ME.'  THAT CHILD IS SCARRED FOR THE REST OF HIS LIFE, HEAD TO TOE, SUFFERING PERMANENTLY.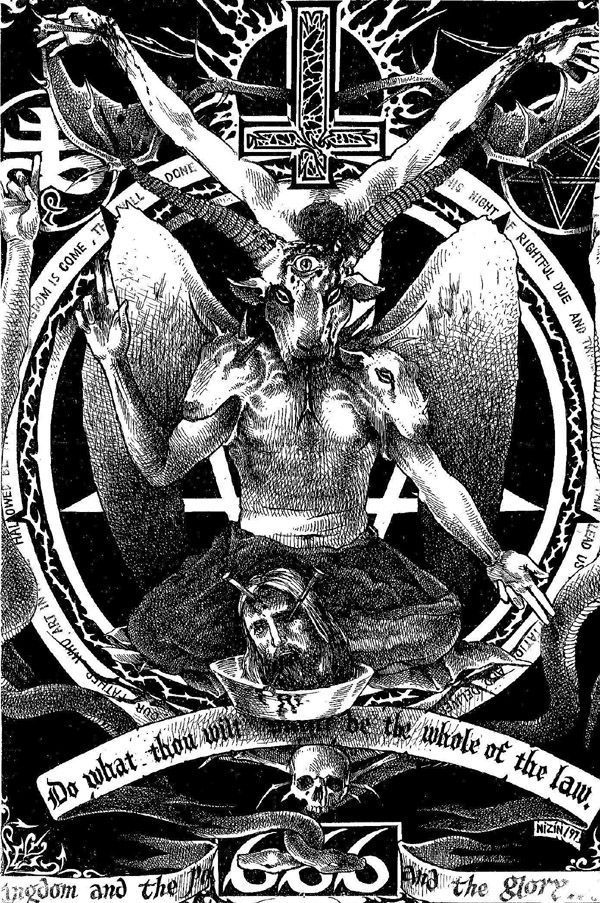 A FRIEND OF MINE–HER FEMALE FRIEND WAS DATING A GUY WHO HAD SPLIT WITH HIS WIFE.   HE WAS GIVEN VISITATION RIGHTS ALONE WITH THEIR SIX YEAR OLD SON. HIS NEW GIRL FRIEND THEN RECEIVED THE CHILD TO BABY SIT. SHE NOTICED SOMETHING AWFUL & BROUGHT THE BOY TO MY FRIEND, TOOK HIS PANTS DOWN TO SHOW.  THE ANUS LOOKED LIKE A LARGE OBJECT HAD BEEN PUSHED INTO IT, IT WAS STILL WIDE OPEN.   THE DAD WAS RAPING THE CHILD, WHEN FINISHED WITH HIS 'TOY' TURNED HIM OVER TO THE NEW FEMALE FOR CARE GIVING.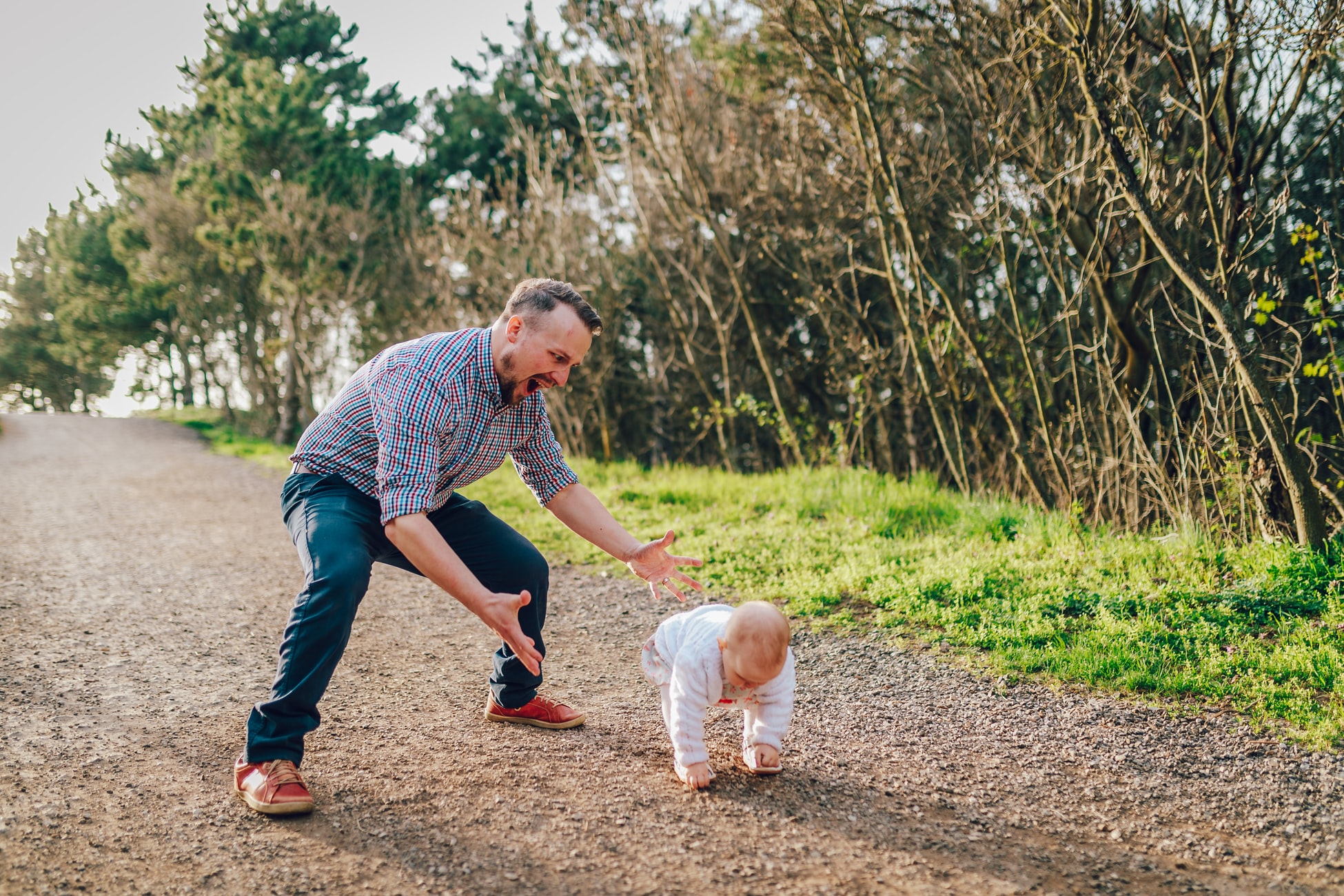 I HAVE HEARD MOM'S EXCLAIM HOW EAGER THE DAD IS TO GET THE CHILD, BUT BRINGS IT BACK SHORTLY.  THAT COULD BE BECAUSE HE'S DONE WITH RAPE & HAS NO MORE USE FOR THE POOR LITTLE ONE.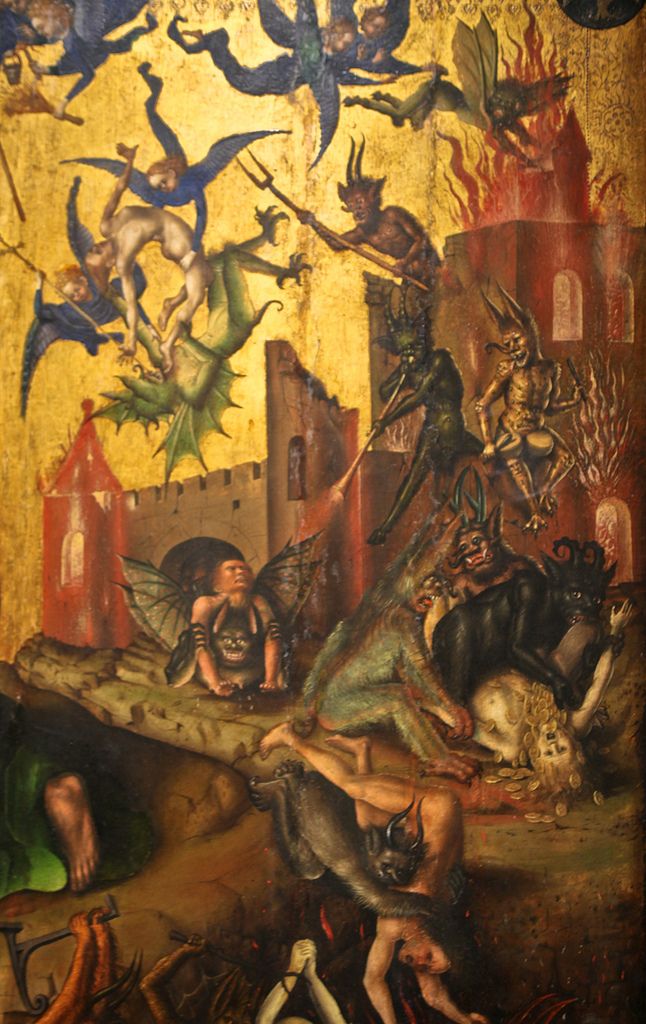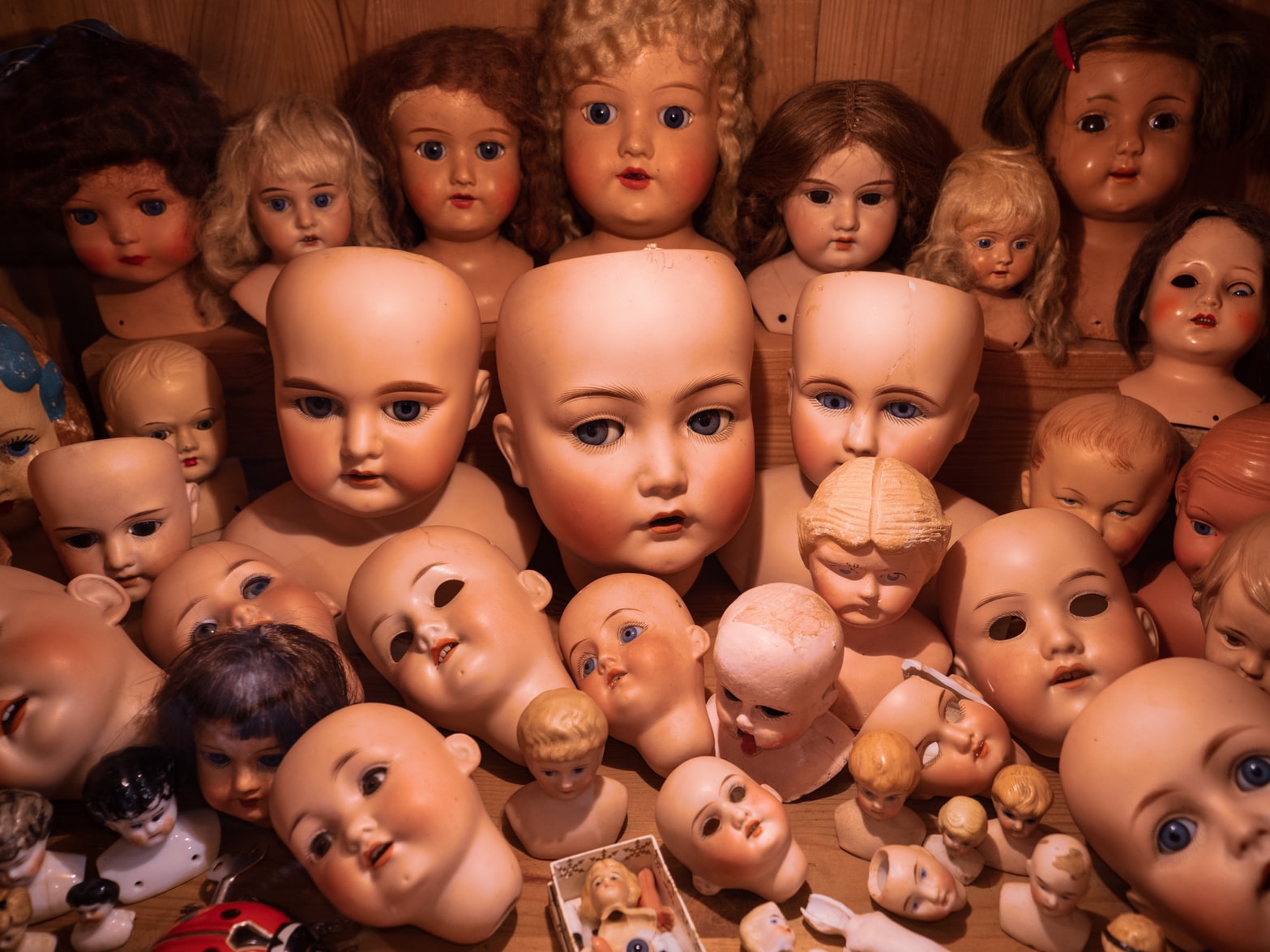 A HIDEOUS CASE I RECALL IN CA WHEN  I WAS A DANCER/MODEL. A GAY COSTUME MAKER OF MINE, AN UGLY GUY WITH POCK MARKS ALL OVER HIS FACE, CALLED ME & ASKED ME TO GO WITH HIM TO THE VET – THAT HE WAS AFRAID.  I HAD NO IDEA WHY HE WAS AFRAID BUT BEING AN ANIMAL LOVER, I WENT WITH HIM.  HIS FRIEND HAD LEFT HIS TOY POODLE WITH HIM WHILE HE WENT ON VACATION. 

THE VET EXAMINED THE POOR PUPPY, HAD TO INSERT HIS FINGERS INTO HIS ANUS TO SCOOP OUT THE DEFECATION, AS IT HAD JAMMED UP INTO HIS COLON (SO BADLY HE COULD NOT POOP).  I DID NOT IMAGINE THEN WHAT HAD HAPPENED – THE VET GLARED AT THE GUY & SAID HE WOULD REPORT HIM TO THE ASPCA.  ONLY YEARS LATER DID I UNDERSTAND PERVERT WAS RAPING THE POOR LITTLE DOG–HE ONLY STOPPED BECAUSE HIS FRIEND WAS DUE BACK FROM VACATION NEXT DAY & WOULD FIND OUT ABOUT THIS UNLESS THE VET FIXED HIM UP.  I COULD NOT EVEN CONCEIVE SUCH A THING WHEN I WAS 21.  (THAT IS MUCH OF OUR PROBLEM, WE ASSUME SUCH THINGS CAN'T HAPPEN, WE ARE BLIND.  ALL OF US FELT THAT WAY ABOUT PRIESTS ALSO.  I NEVER IMAGINED PRIESTS WERE HAVING SEX WITH ANYONE, MUCH LESS KIDS, UNTIL WAY UP IN MY YEARS WHEN THESE THINGS WERE BROUGHT OUT IN THE OPEN.)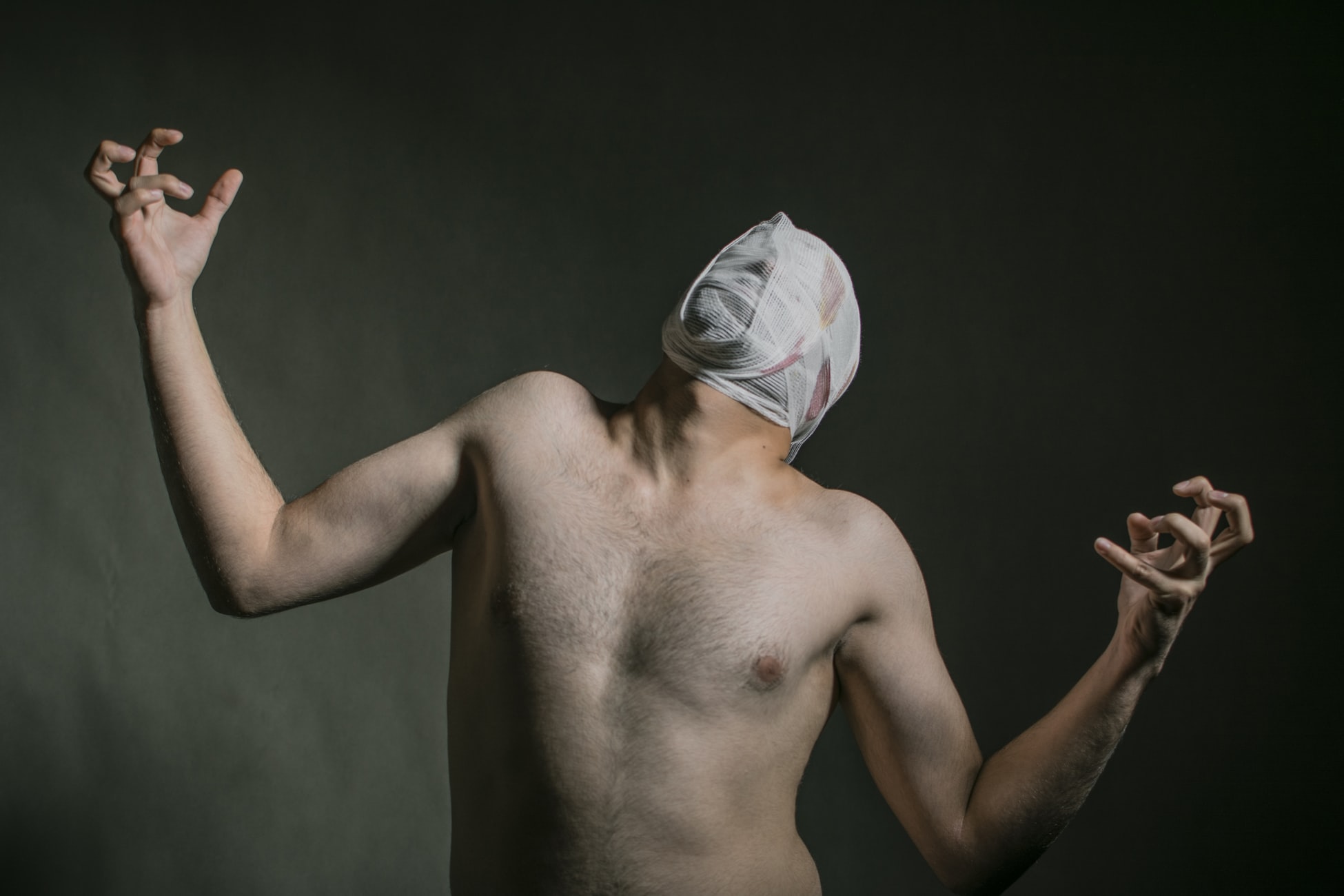 OF STUDIES DONE ON PEDOPHILES, THEY FIND WAYS OF BEING ALONE WITH CHILDREN, UNDER A FRONT.  FOR EXAMPLE:  I WILL TAKE THE DAUGHTERS CAMPING LIKE A GOOD FATHER.  I READ THIS CASE, THE DAD WAS HAVING SEX WITH BOTH SMALL DAUGHTERS.

 THERE ARE MILLIONS OF SUCH CASES, I HAVE HEARD, SEEN & READ HUNDREDS.  I KNOW THE PERCENTAGE OF PEDOPHILES IS SKY-HIGH, MY ESTIMATE IS ONE OF THREE DADS MOLESTS HIS CHILDREN.  DON'T TRUST THEM.  THEY HAVE SCANT LITTLE NURTURING FEELINGS, SO WHEN THEY WANT TO BE ALONE, 'TAKE CARE OF,' OR TAKE THE CHILD OUT FOR ICE CREAM OR RECREATION – BE SUSPICIOUS.  WATCH HIM LIKE A HAWK, EXAMINE THE CHILD'S RECTUM & VAGINA AFTER BEING ALONE WITH DAD, IF THEY ARE SIX OR YOUNGER.  IF THEY ARE OLD ENOUGH TO TALK, TEACH THEM WHAT ABUSE IS, HOW TO EXPRESS THEMSELVES IF SOMEONE IS DOING PERSONAL, FORBIDDEN THINGS TO THEM.  UNLESS THEY ARE TAUGHT THEY WOULDN'T KNOW HOW TO EXPLAIN IT.  AND IF THEY COMPLAIN TAKE THEM SERIOUSLY.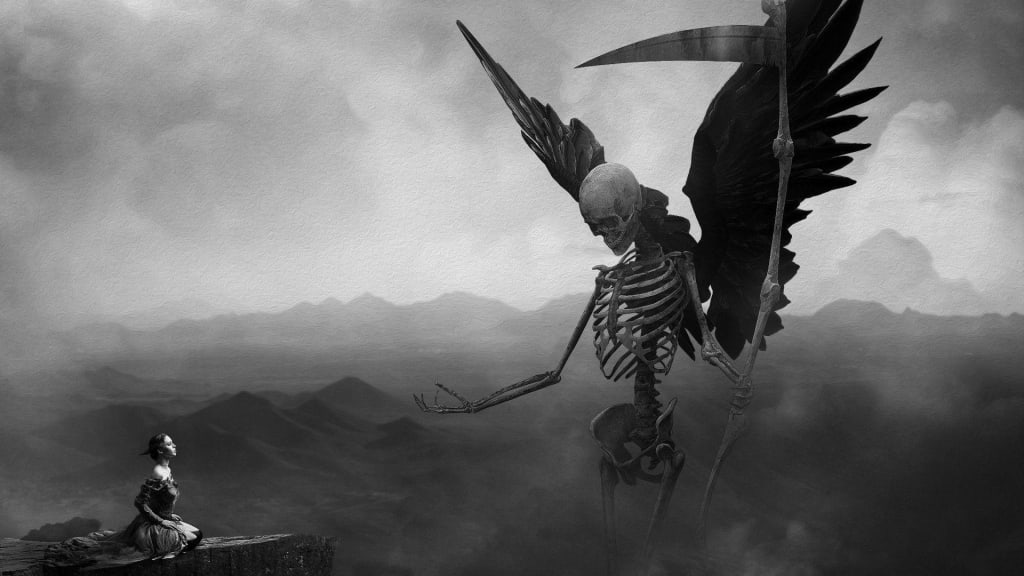 THERE'S A MAN I KNOW OF WHO MARRIED A FEMALE WITH THREE SONS.  HE TAUGHT THEM CHESS WHERE THEY GO TO CHESS TOURNAMENTS CONSTANTLY, OUT OF TOWN.  THEY STAY IN HOTELS WHERE HE HAS SEX WITH ALL THREE BOYS. 
AND STAY-AT-HOME DADS?  THE WORST THING TO DO.  LEAVING A CHILD WITH A MAN IN THE HOUSE IS LIKE LEAVING A MOUSE WITH A BOA CONSTRICTOR.  I KNOW OF ONE.  THE MOTHER HASN'T A CLUE, I SAW THE CHILD TRYING TO EXPLAIN SYMBOLICALLY TO A GROUP OF US AT A GET TOGETHER, SHE WAS SEVEN – NO ONE UNDERSTOOD THE CLUES BUT ME, BUT I ONLY PUT IT TOGETHER AFTER THE FETE.

AND FOSTER FATHERS?  DON'T EVEN ASK.  I'M SURPRISED WHEN THEY  DON'T MOLEST THE CHILDREN.  EVERY PERSON I SPOKE TO WHO HAD BEEN FOSTERED TOLD ME THEY'D BEEN MOLESTED BY THE DAD.  THESE SITUATIONS TURNED SOME BOYS INTO BISEXUALS, GAVE FEMALES PTSD WHERE THEY GOT ON SUBSTANCES.  I SAW IT.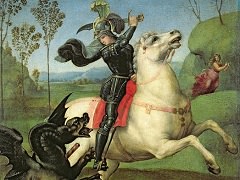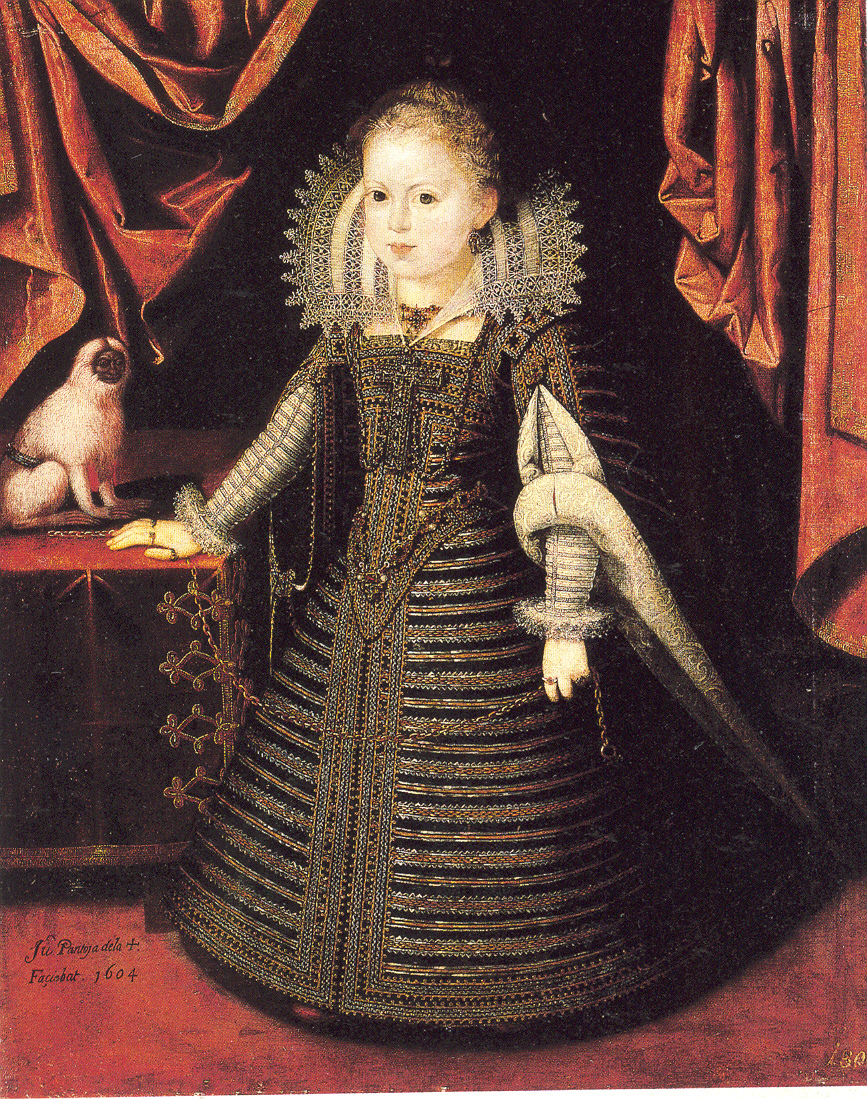 I believe that men should still have the 

same individual civil and human rights

 that Women would have.  At least insofar as their own bodies and minds are concerned, the individual should be sovereign regardless of gender.  And the onus should be on the powers that be, not the individual, to demonstrate whether one is no longer competent in that regard.  Likewise, rogue males need to be held accountable for their actions as individuals, especially those who harm Women and/or children. 
(RASA SAYS:  MY CONTENTION IS THE BIGGEST CHANGE WILL BE WITH ROGUE MALES GETTING WHAT THEY SHOULD – NOT LIKE IT IS NOW.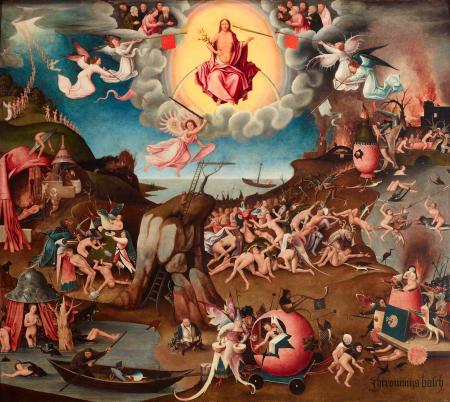 AS FAR AS PREVENTING MALES FROM BECOMING WICKED OR POTENTIALLY HARMING OTHERS BY HAVING POWER,  THAT WILL ALSO BE A GOOD IDEA.  THE GOVERNING OF HUMANS REQUIRES CARING & NURTURING.  MALES ARE NOT DESIGNED FOR THAT – IT'S WHAT GOT US INTO TROUBLE IN THE FIRST PLACE.  THEY ARE CREATED TO BE THE HELPMATES OF WOMEN; PROTECT US. THIS MEANS PUTTING THEMSELVES IN HARMS WAY FOR THE WEAKER, IT  CALLS FOR VIOLENCE AT TIMES, HURTING OR KILLING ANIMALS OR  MEN.  BECAUSE OF THIS MEN HAVE LESS CARING/NURTURING ABILITY& ARE MORE IMPULSIVE & VIOLENT (POLICE ARE TRAINED TO ACT INSTANTLY IN DANGER BECAUSE TO THINK COULD COST THEM OR SOMEONE ELSE THEIR LIFE) .  IT GOES WITH THE TERRITORY, YOU CANNOT BE A GOOD MOTHER & A MAN AT THE SAME TIME – YOU CANNOT BE A GOOD NURTURER & A RUTHLESS KILLER, IT'S TWO DIFFERENT INSTINCTS–EXCEPT IN SOME CASES LIKE BEARS PROTECTING THEIR YOUNG.  HUMAN FEMALES DO BECOME VIOLENT, BUT MOST OF THAT HAS BEEN BRED & BRAINWASHED OUT OF THEM – MEN BEAT UP THE KIDS WHILE THE WOMAN LOOKS ON HELPLESSLY, HER POSITION IS DREADFUL–SHE'S NOT TRAINED OR ENCOURAGED TO ACT AGAINST MEN, IF SHE DOES, THE LAW PUNISHES HER & SHE HAS NO WOMEN TO BACK HER  WHEN THE MAN ACTS UP.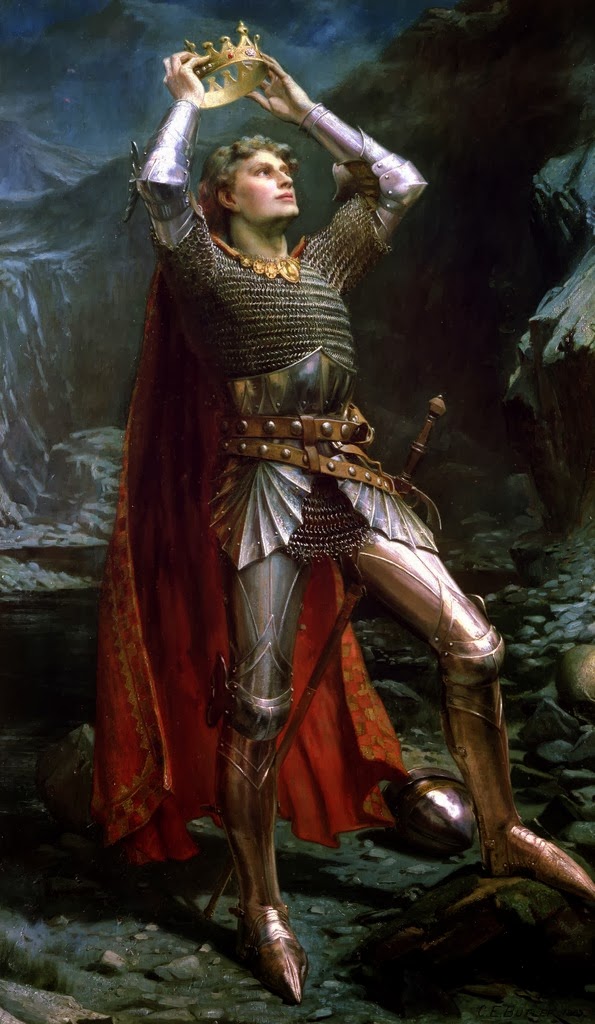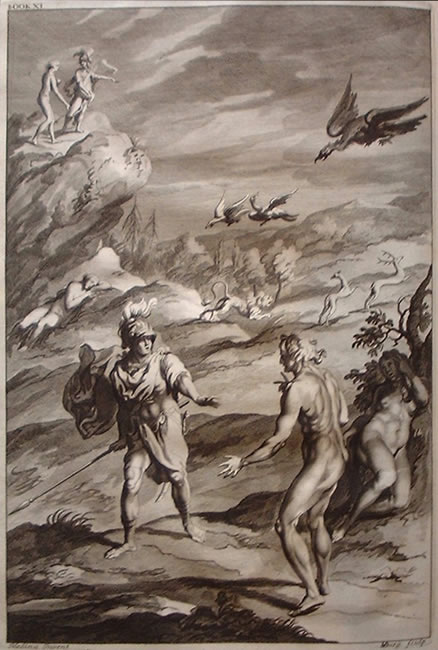 EACH ONE WAS TO STAY IN THEIR PLACE.  BUT WHEN MALES DECIDED TO JUMP OUT OF THEIR LANE & TAKE THE PLACE OF WOMEN, ALL HELL BROKE LOOSE, WE GAINED WHAT WE HAVE NOW – THE DOG-EAT-DOG RAT RACE WHERE THERE'S NO LOVE, THE CULTURE OF DEATH, THEY COME TO 'STEAL, KILL & DESTROY,' ALL BASED ON WAR, VIOLENCE, UNJUST LAWS & EXPLOITATION, CARING NOTHING FOR ECOLOGY, OUR PLANET THAT SUSTAINS US – WE LIVE IN CHAOS, A QUASI HELL BECAUSE OF MEN.)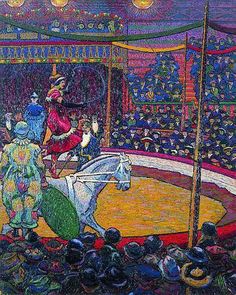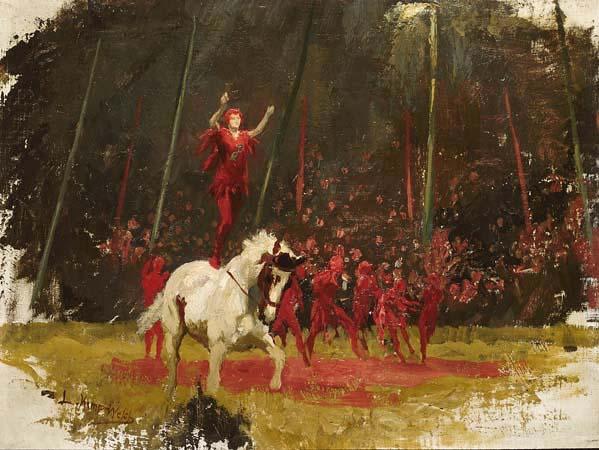 As for how Women will keep men under control within the framework of a free society (and thus keep men from taking over once again), there are a number of ways this can be done without resorting to the grossly unethical means discussed above.  We will need plenty of "bread and circuses" to keep the redundant fellas occupied, namely entertainment of various kinds,
(RASA SAYS:  (What the author means by 'bread & circuses' is in the Roman days the coliseum was built to entertain the masses FOR FREE–they were also given free bread or food.  This was I presume to keep them occupied & leave the government alone.)
  IN A MATRIARCHAL SOCIETY,  THERE IS NO SEXUAL REPRESSION BETWEEN CONSENTING ADULTS & SO, THIS IS A BASIC NEED THAT IS PROVIDED TO MEN & WOMEN, WHICH REVS UP THE FEEL-GOOD HORMONES & KEEPS US HEALTHY.  SEX, AFFECTION & LOVE ARE BASIC THINGS ALL HUMANS NEED.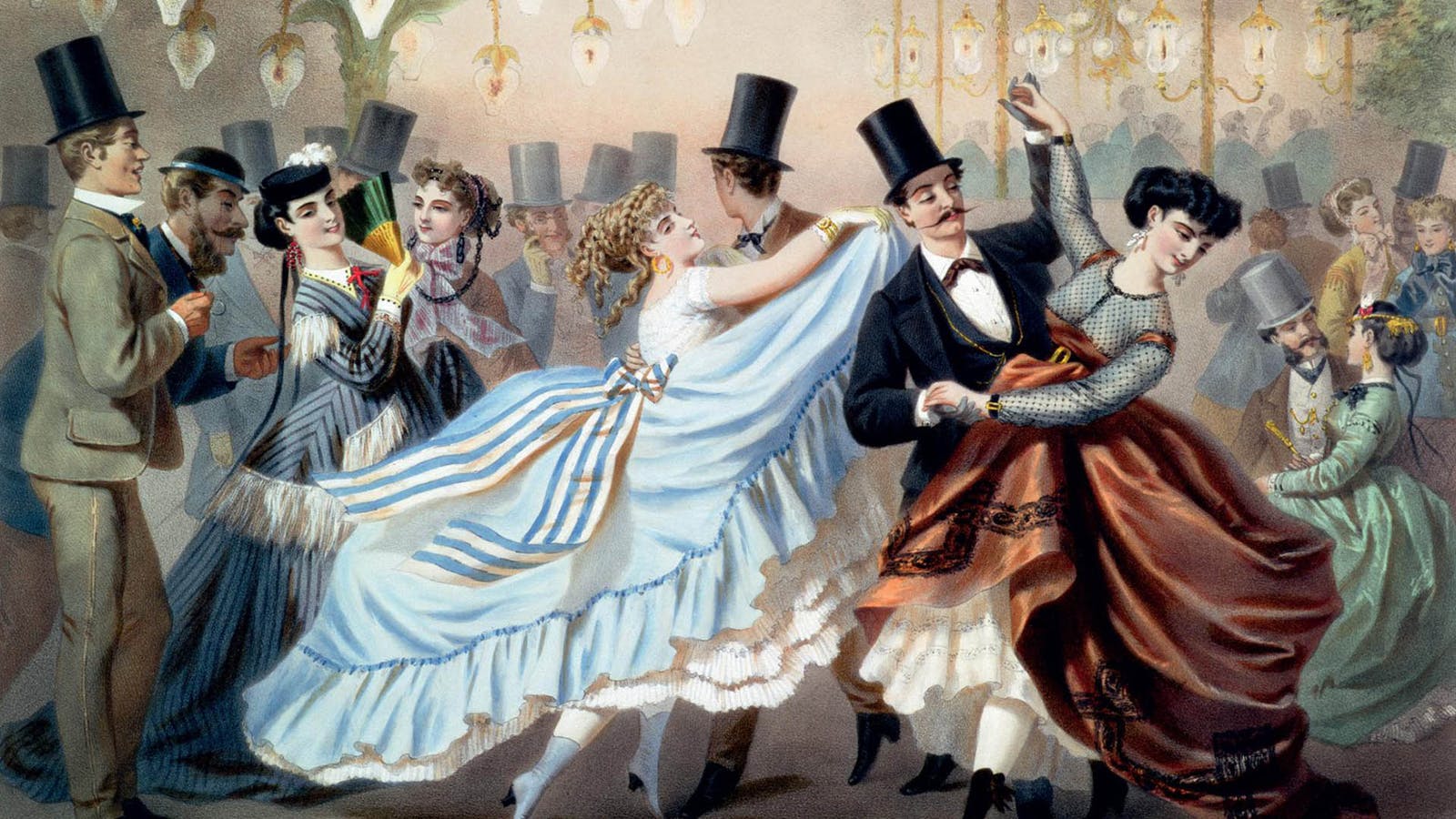 AS FAR AS ENTERTAINMENT THERE ARE ALL SORTS OF HEALTHY, AMUSING GAMES, SPORTS & RECREATIONS THAT ARE HARMLESS.  VIOLENT ENTERTAINMENTS SUCH AS  FIGHTING  SHOULD BE ABOLISHED, UNLESS THEY CHANGE IT LIKE SO:  FOR EVERY MALE FIGHT THERE HAS TO BE AN EQUAL FEMALE FIGHT PROFESSIONALLY PROMOTED.  YOU CANNOT GLORIFY MALE FIGHTING SKILL UNLESS YOU TRAIN & GLORIFY THE SAME IN WOMEN.  ALL DONE FOR MEN IN SPORTS INCLUDING BODY BUILDING, HAS TO BE EQUALLY PROMOTED WITH WOMEN.)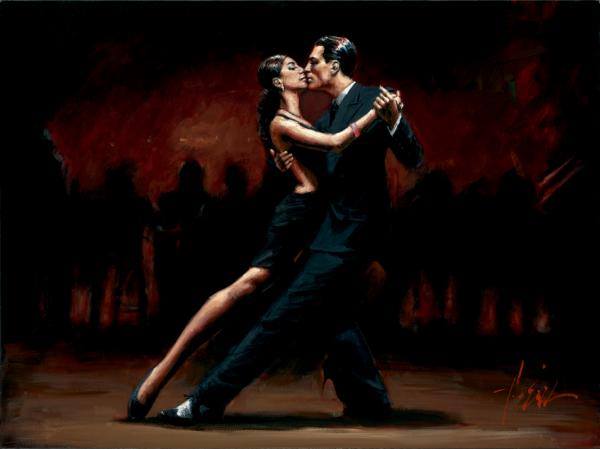 as well as a 

Universal Basic Income Guarantee

 for all.    Additionally, the 

Humphrey-Hawkins Full Employment Act

, which was passed in 1978 but never fully implemented, should be revisited as a way to guarantee full employment without significantly increasing inflation.  In other words, the government should create a 

Job Guarantee program

.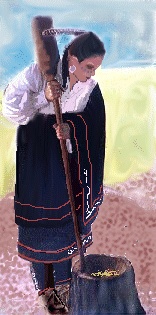 (RASA SAYS:  THAT SOUNDS LIKE A SANE PLAN TO ME.  PEOPLE SHOULD NOT BE DESPERATE OR LIVE UNDER BRIDGES, HOMELESSNESS CANNOT EXIST IF THERE IS ANY JUSTICE.)

  Last but not least, we can also learn a lot from our cousins, the bonobos.  That goes for both banding together against rogue males, as well as doing away with "compulsory heterosexuality".  As the saying goes, "

sisterhood is powerful

". 
(RASA SAYS:  LOVE BETWEEN WOMEN SHOULD NOT BE VILIFIED BUT ENCOURAGED FOR THOSE WHO'D LIKE TO PURSUE IT.  FEMALE PARTNERSHIPS ARE GOOD IDEAS.  FEMALE COMMUNES, CAREFULLY MONITORED (AGAINST MALES) DORMS SHOULD BE PURSUED STARTING NOW – ALL WILL HELP USHER IN MATRIARCHY.)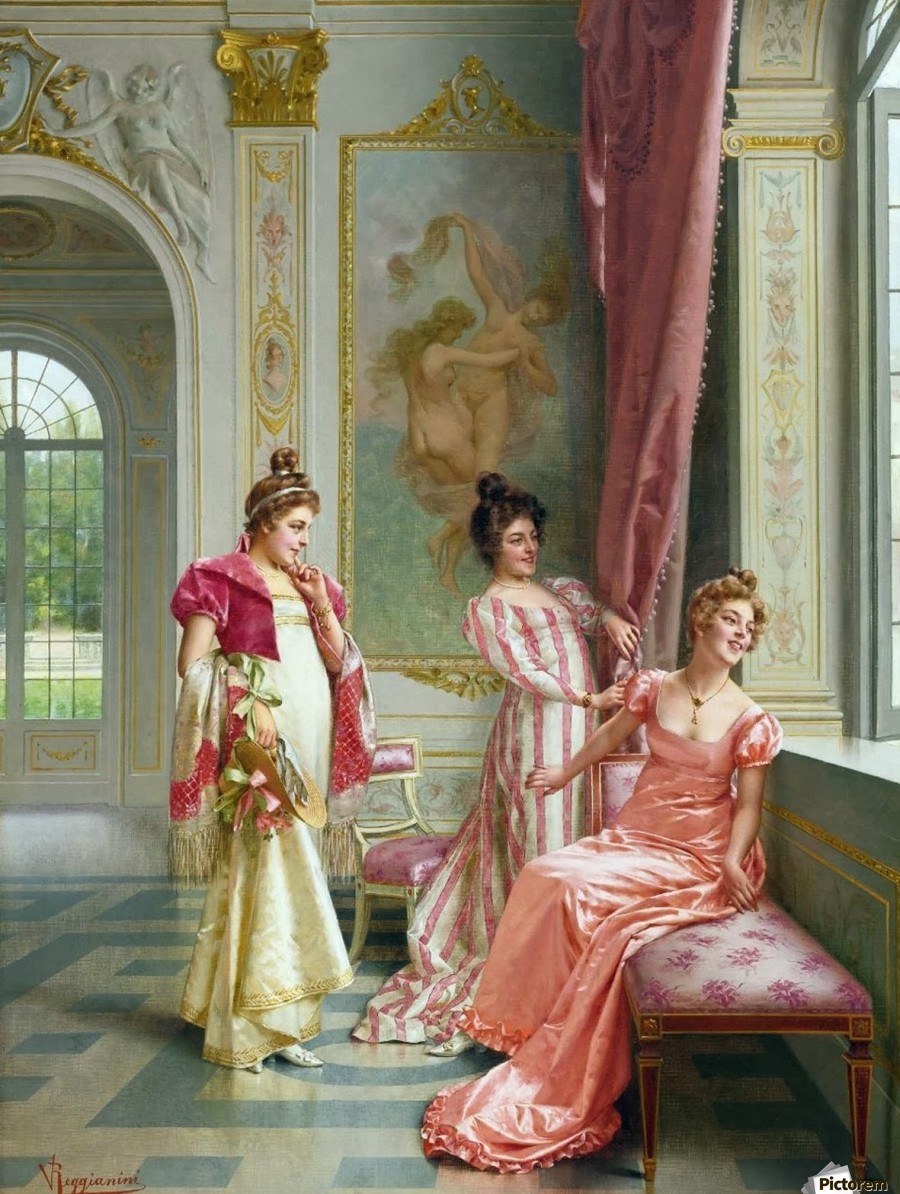 Of course, if Women really wanted to accelerate the process of male extinction in an ethical manner, there are other things they can do as well.  For example, they can pay men to get vasectomies as well as to utilize the emerging new reversible alternatives in the pipeline such as the intra-vas device or Vasalgel.  And men can go and party their way into extinction.  In the meantime, Women can work on perfecting parthenogenesis, or reproducing without men, and they could choose to have only girl babies if they wanted.  Ultimately, it would be up to them. 
(RASA SAYS:  ALL GREAT IDEAS.  GO FOR IT!)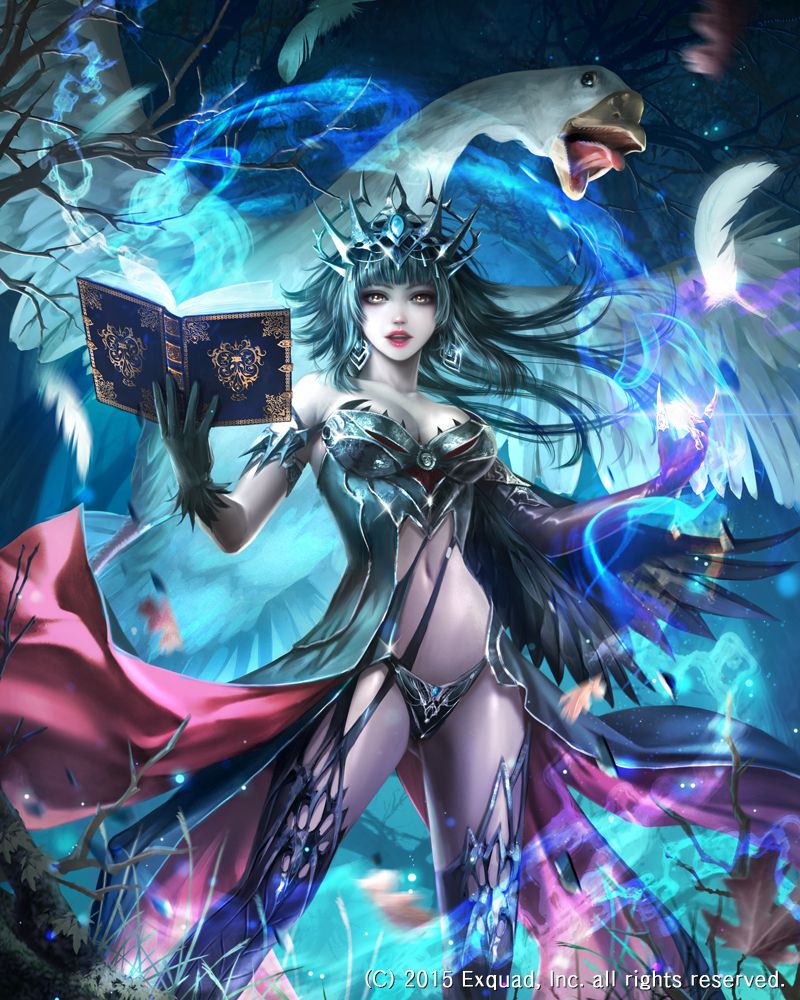 As for what kind of government Women will create in the future, I believe that Women will make that decision themselves, and have faith that they will make the right one, but if they want my advice I would recommend social democracy, democratic socialism, or something in between to start with.  From there, I would recommend moving towards what 

Riane Eisler

 calls the "partnership" model as well as 

Buckminster Fuller's ideas

 for the future.  But take over they must.  Otherwise, we are merely rearranging deck chairs on the Titanic. 

Let the planetary healing begin!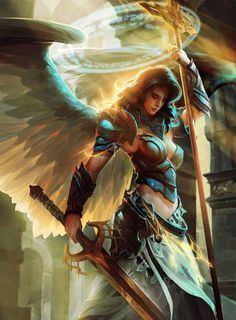 RASA SAYS:  ANYTHING AS LONG AS IT'S RUN BY WOMEN ALONE, WILL WORK.  IN THE ANCIENT DAYS WE HAD QUEENS, IT WORKED.  COMMUNISM WAS GOOD ON PAPER- HAD EQUALITY FOR WOMEN & FREEDOM OF RELIGION, BUT RUN BY MEN, THESE RIGHTS WERE ABORTED.
  CHRISTIANITY WAS BEAUTIFUL, STARTED BY THE MASTER OF LOVE, JESUS CHRIST, BUT RUN BY MEN IT BECAME MURDEROUS CRUSADES  & THE HOLOCAUST OF WOMEN, & THEN A HOMO-PRIESTHOOD (NOT AGAINST HOMOS BUT THE WHOLE PRIESTHOOD?) & PEDOPHILIA.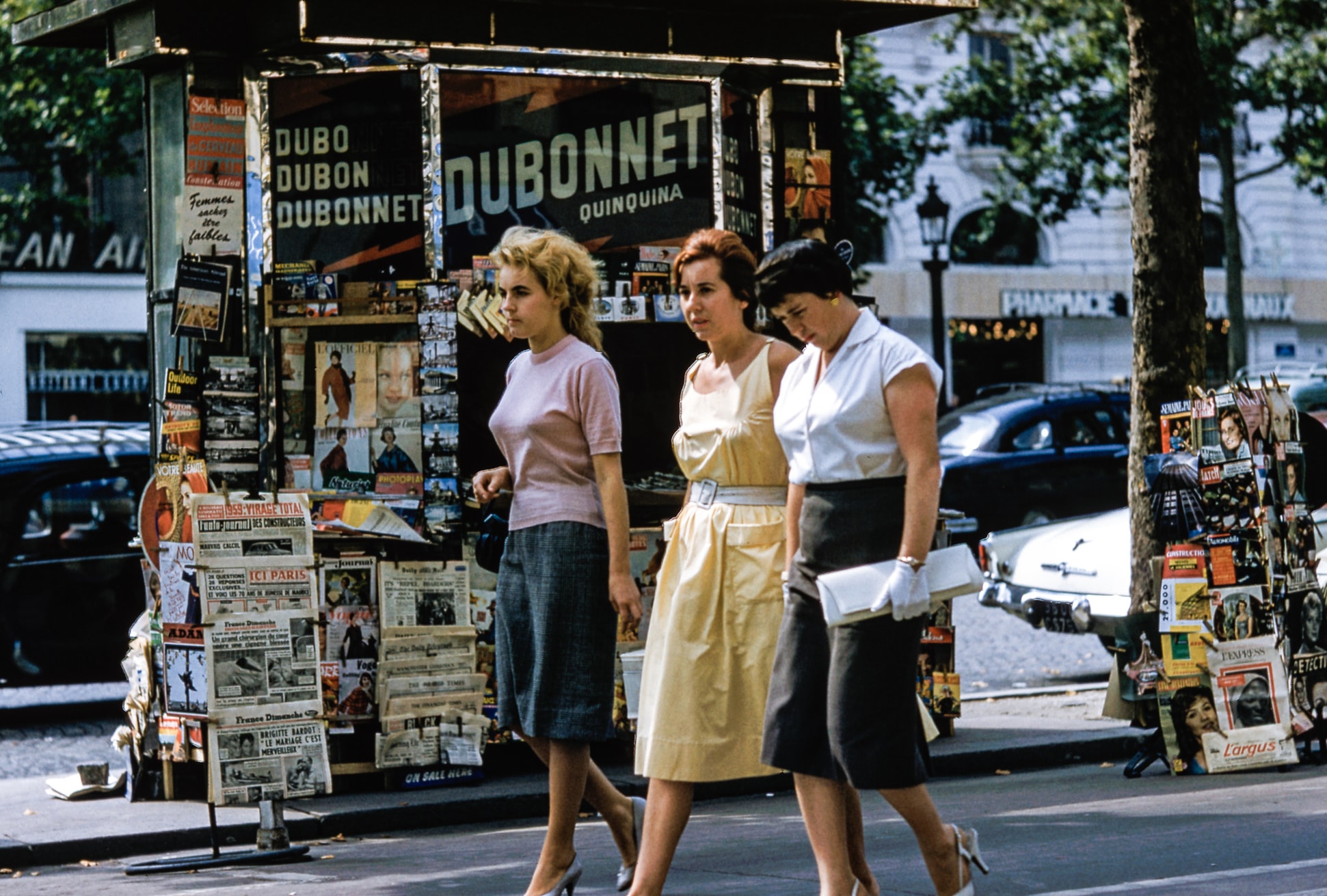 AS FAR AS DEMOCRATIC SOCIALISM, THAT'S WHAT NOAM CHOMSKY SAID IS BEST – SOUNDS ALRIGHT TO ME. 
THE NON-NEGOTIABLE ITEM IS THAT IT MUST BE RUN BY WOMEN SOLELY, WITHOUT MEN MAKING DECISIONS OR PRESSURING WOMEN UNDULY.  WE TRUST IN WOMEN'S INSTINCT & MOTHER GOD GUIDING THEM. 
WOMAN, THU ART GOD!
GO FORTH IN TRUTH, ARMED WITH YOUR GOD POWER, TO SAVE YOURSELF, THOSE YOU LOVE, & THE ENTIRE WORLD!  YOU CAN DO IT! 

To be continued   Article by Ajax the Great  Comments by Rasa Von Werder   11-1-19