XXVI-THE NEW RELIGION

How Sexual liberation helps create a
Matriarchal society  10-14-19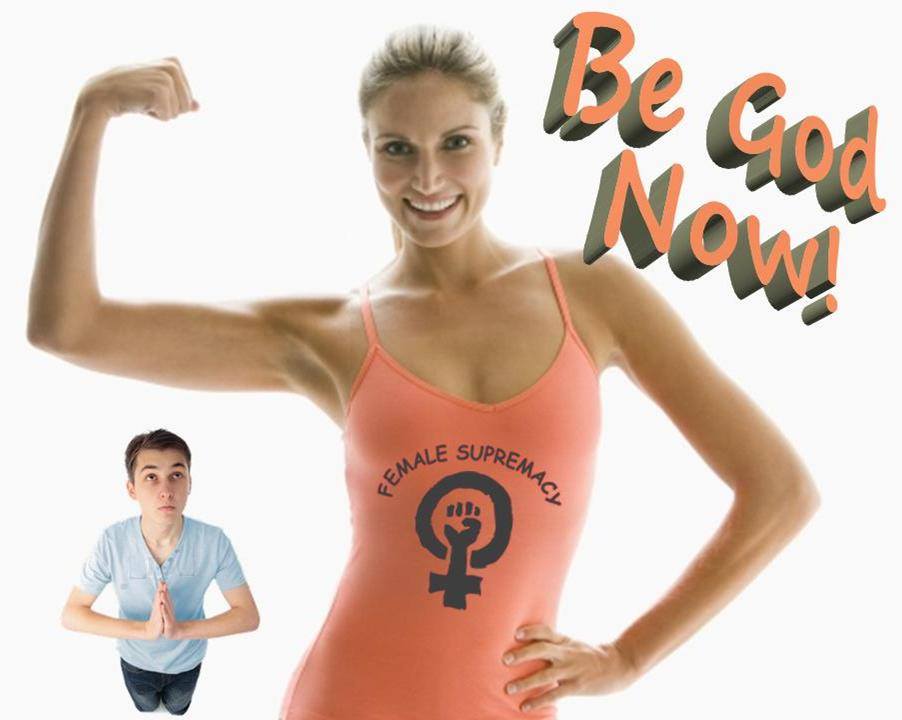 Guest author William Bond with Rasa Von Werder Comments
Rasa Von Werder says:
I have said that no man can preach or teach in our religion, but William Bond is no man, he is a Light from Mother God.  Let him take part in the building of our religion, as he's taken part in the Matriarchal movement all his life.  He is the Prophet of Matriarchy & the Right Hand of Mother God.  His presence here does not suggest any other men can preach or teach with us – he is the first & only one & let no other man come forward after this as they will not be able to walk in his footsteps.  William has been my partner in the work since I appeared on the internet in 2004 – His work has informed me & been an important part of shaping the theories & philosophy of Matriarchy.  There is no other man like him, & might not be for many years.  He is one I a million.  P.S.  Don't worry about his lack of grammar finesse.  It's the ideas that are relevant.  Here he is:
How Sexual liberation helps create a Matriarchal society.

From WILLIAM BOND:  His writing is regular, mine is CAPS.
Some feminists have claimed that one of the hindrances of female empowerment is that women have to, "sleep with the enemy", and live with men.  Where, men have the advantage of greater size, strength and aggression.  But perhaps there might be a way around this, if we give up the patriarchal doctrine that men and women have to live together as a couple.
We can find an alternative to this; if we look to our ape ancestors chimpanzees and bonobos.  This is instructive, because both of these species of ape are our closest cousins genetically, because we share 98% of our genes with them.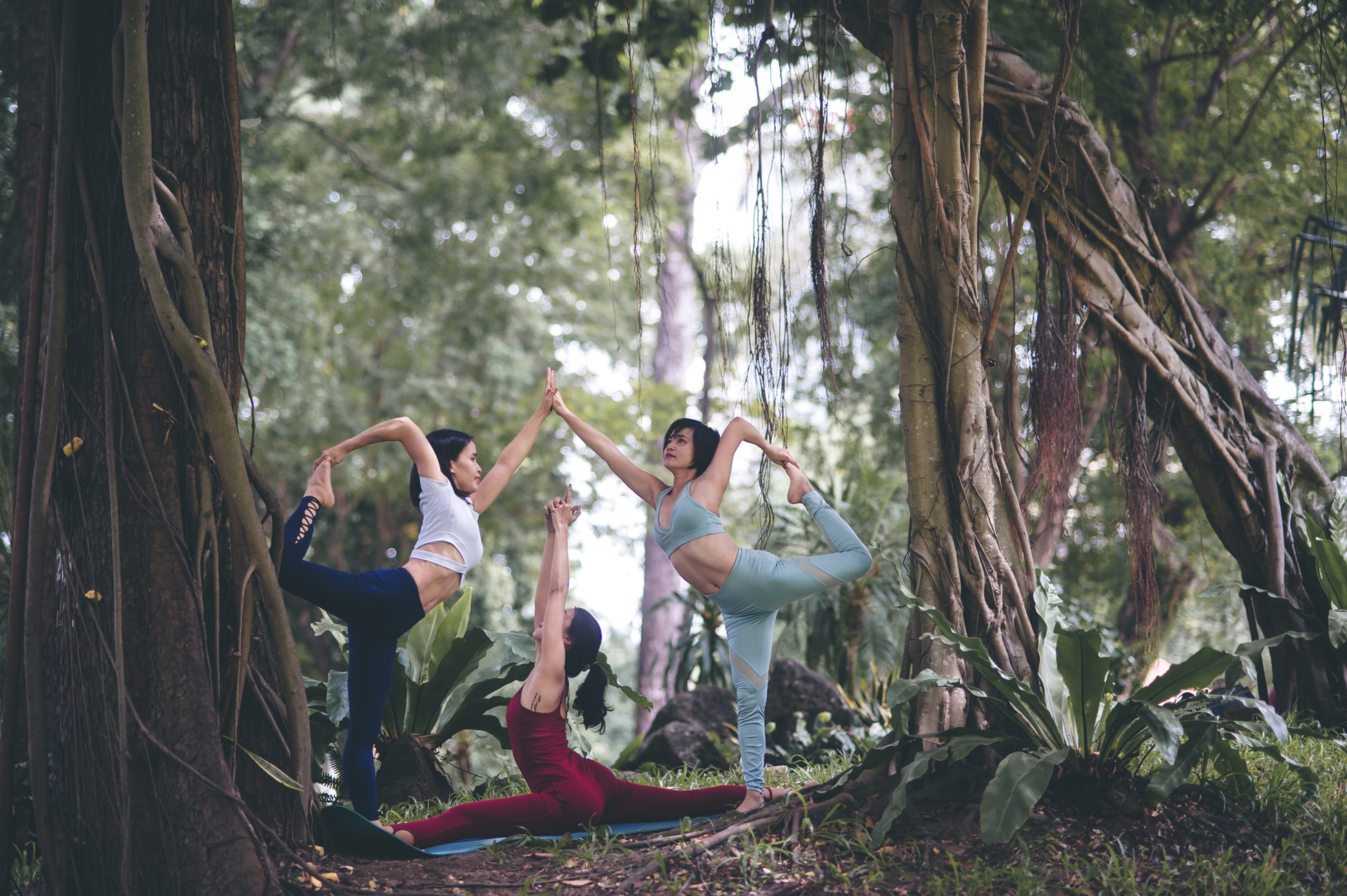 What is very interesting is that the chimpanzees live in strict patriarchal societies while bonobos are matriarchal.  Humans also seem to be patriarchal but it seems in prehistoric times we once lived in matriarchal societies, which suggests that we humans do have a choice about what type of society we wish to live in.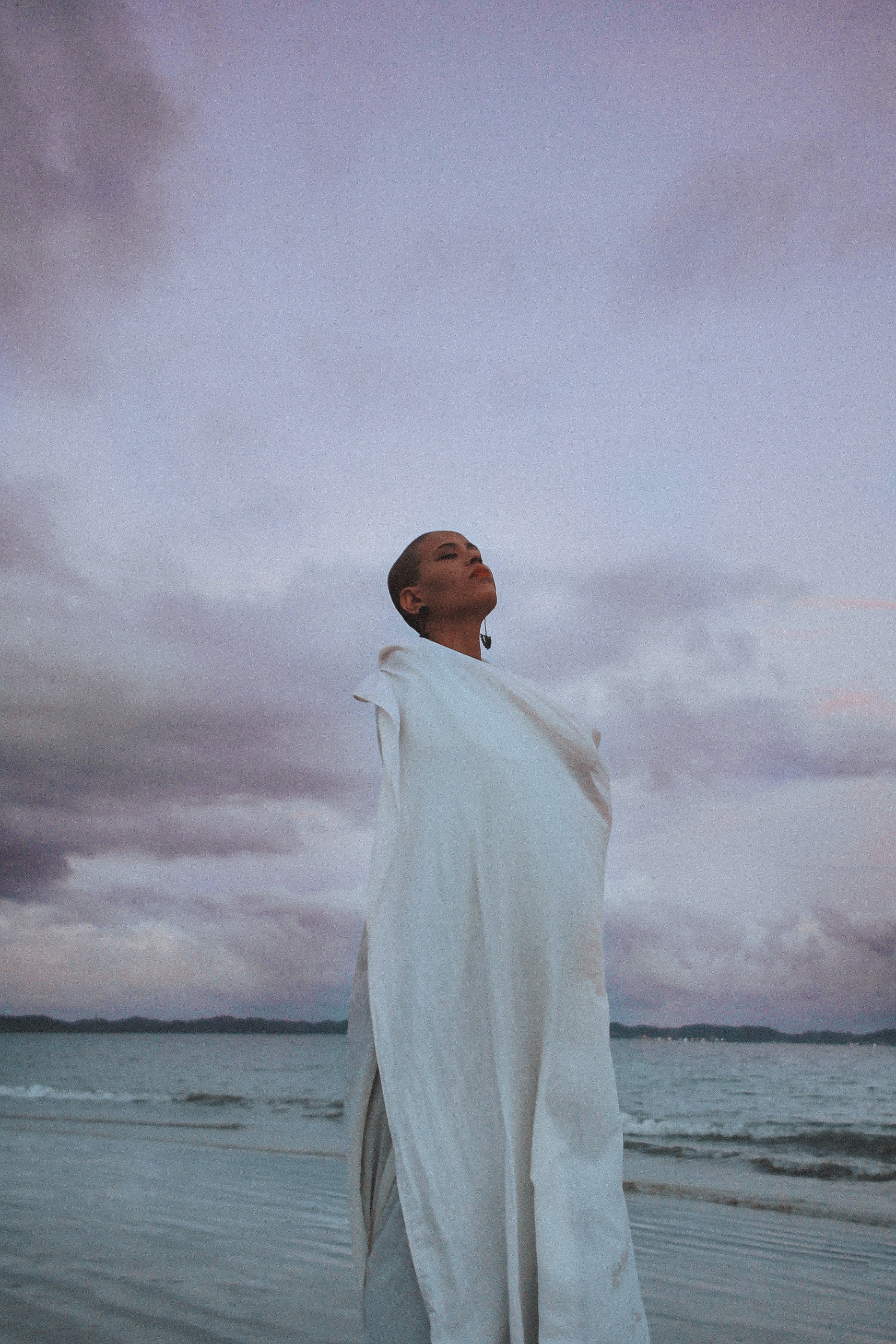 Chimpanzee culture is very easy to understand, it has a strict hierarchal system where the biggest and strongest males are the boss and dominate other males who are not so physically powerful.  Though all the males dominate the females who are smaller than the males.
Bonobo societies are more complex as the female dominate the males through a powerful sisterhood.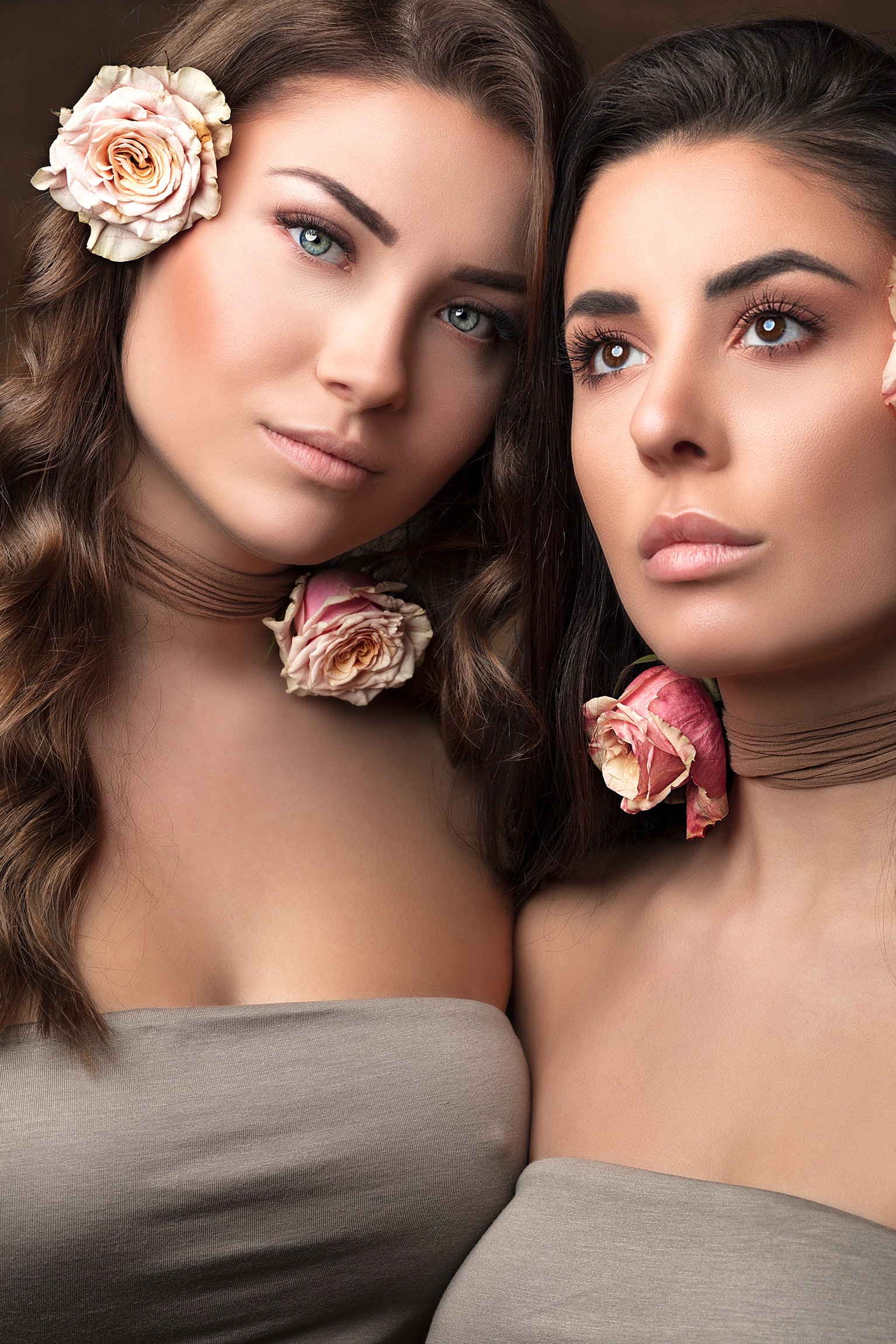 RASA SAYS:
  HERE IS THE KEY WORD:  SISTERHOOD.  I AM WAITING FOR MY SISTERS TO JOIN ME, THEY WON'T DO IT.  I ASK WILLIAM WHY?  I HAVE MY THEORIES, LET'S HEAR YOURS.  WHY ARE WOMEN AT ODDS WITH EACH OTHER?  WHY DON'T THEY JOIN UP?  WHY DON'T THEY FORM BETTER BONDS, AS ADULTS?  THEY ARE SISTERS IN SCHOOL, ONCE SCHOOL IS OUT, THEY DEPART ONE ANOTHER & MOST JOIN MEN, & THEREUPON SINGLE SISTERS ARE OUSTED.  HOW CAN THIS BE CHANGED?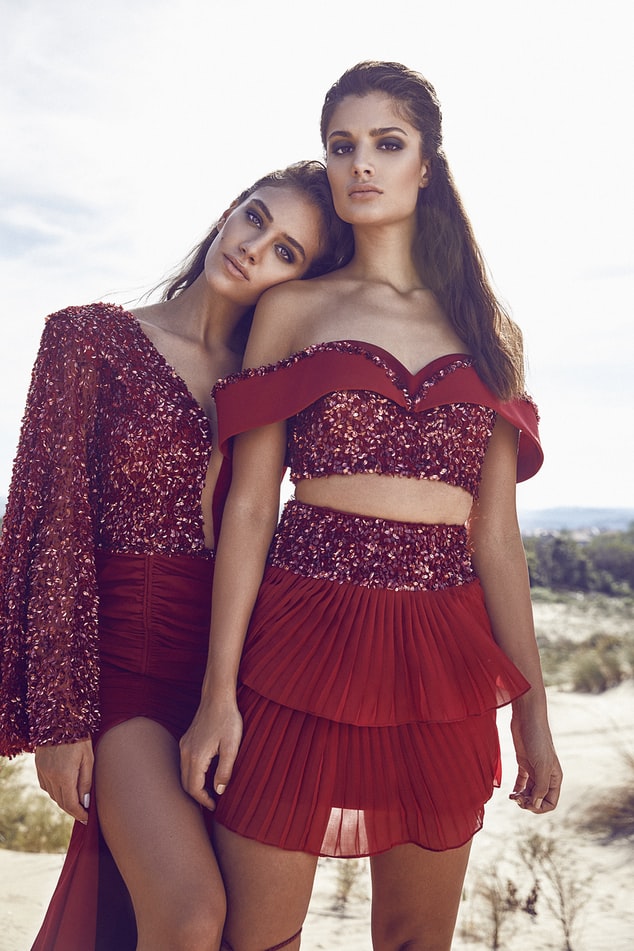 Bonobo males like chimpanzee males are larger than bonobo females but the bonobo females stick together in a powerful sisterhood.  The way this works is that if a bonobo male was to attack a bonobo female, all the bonobo females in the same area will come to her defence and attack the lone bonobo male.  Because of this, it is the sisterhood that dominate bonobo society and not powerful alpha males like with chimpanzees.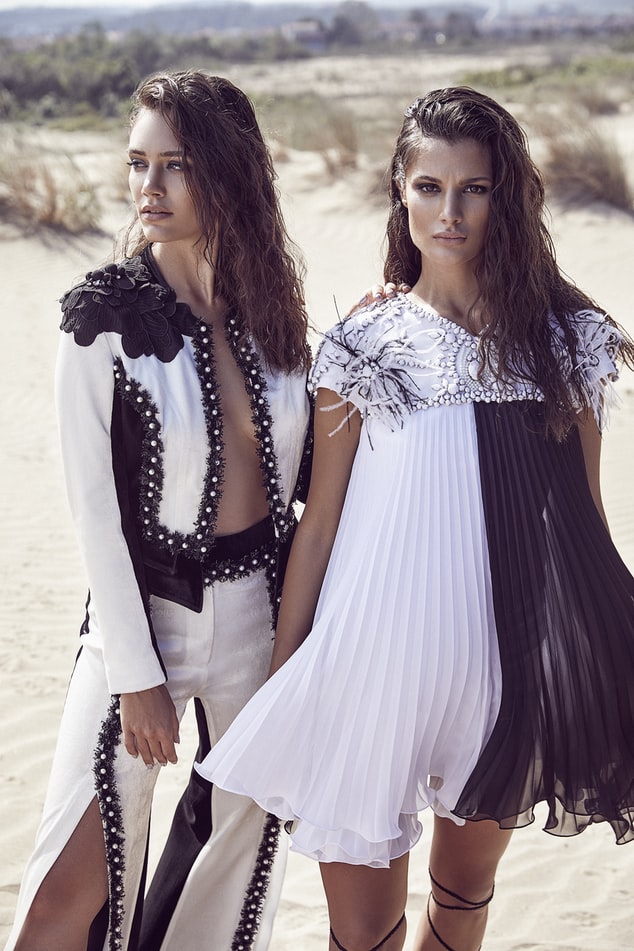 This approach has been suggested by feminists for humans who created the slogan, "the sisterhood is powerful".  But unfortunately sisterhood among human females is not strong enough to overcome male aggression and dominance.  To appreciate why, we have to understand more about the bonobo and chimpanzee.
Another big difference between the chimpanzee and bonobo is that the bonobo seems to be sex mad.  Most animals only have sex for a few days every year.  This happens at the time of the year when most food starts to be available, so that the female is well fed during her pregnancy and when nursing her young.  The chimpanzee like most other animals is exactly the same, only having sex when the female is in season.  But there are two animals where this is not true, and they are the bonobo and human.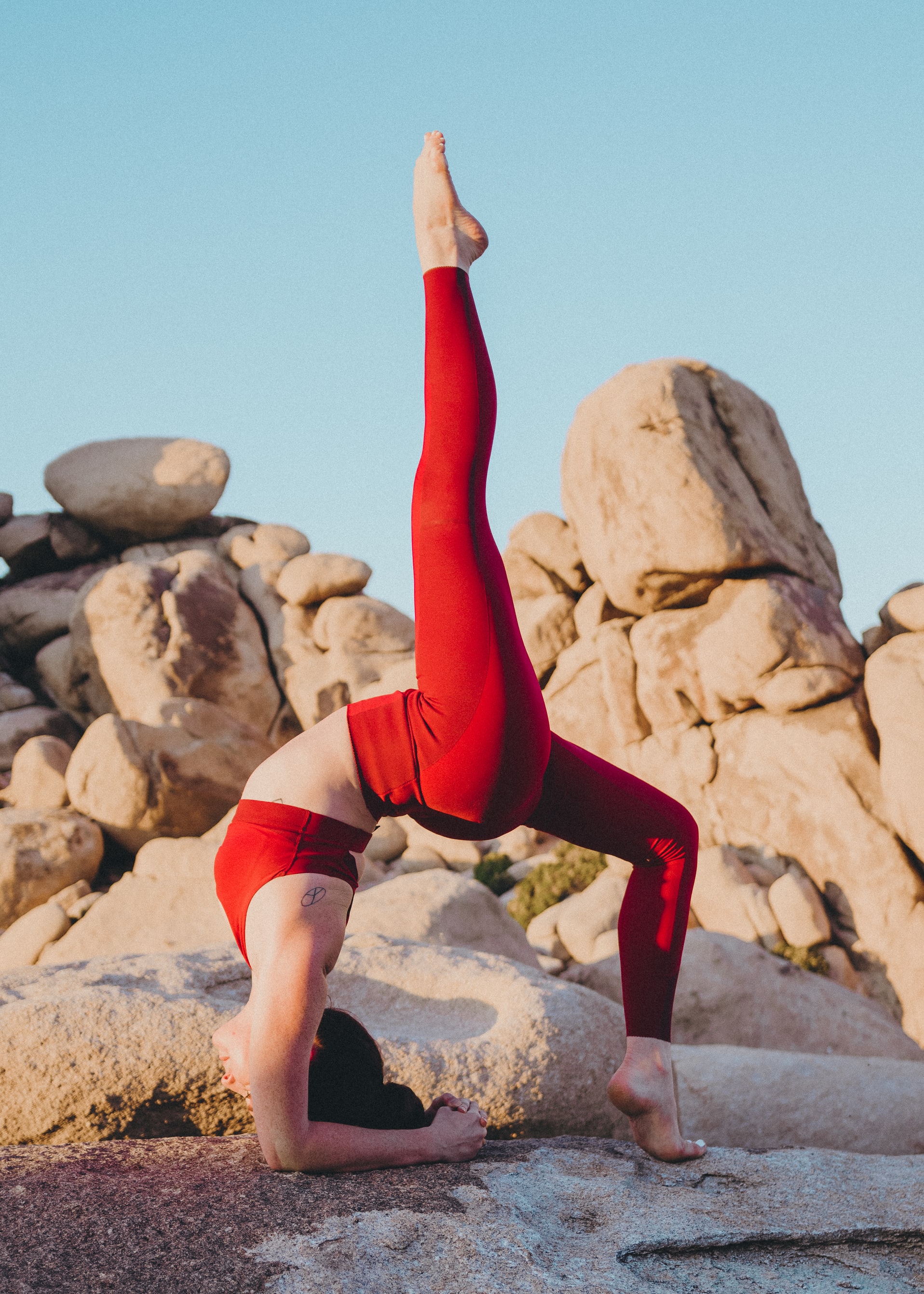 RASA SAYS:
  INDEED, THE BONOBOS SETTLE ALL DISPUTES, PROBLEMS & PAINS BY AFFECTION, BY TOUCHING, FEELING, RUBBING, HUGGING & SEX.  WE DO HAVE SOME OF THAT AS HUMANS – NOT AS INTENSE.
Both humans and bonobos can have sex any time of the year and so are not restricted to seasonal sex.  As the result, we find that in bonobo society sex is not only used to fertilize females, it is used as a powerful method of social bonding.  Bonobo customs dictate that when two bonobos are in any form of dispute they make it up by having sex together.  This doesn't matter if the two bonobos are a male and female or two males or two females.  It seems that in bonobo society there is no demarcation line between heterosexuality and homosexuality, everyone is bisexual.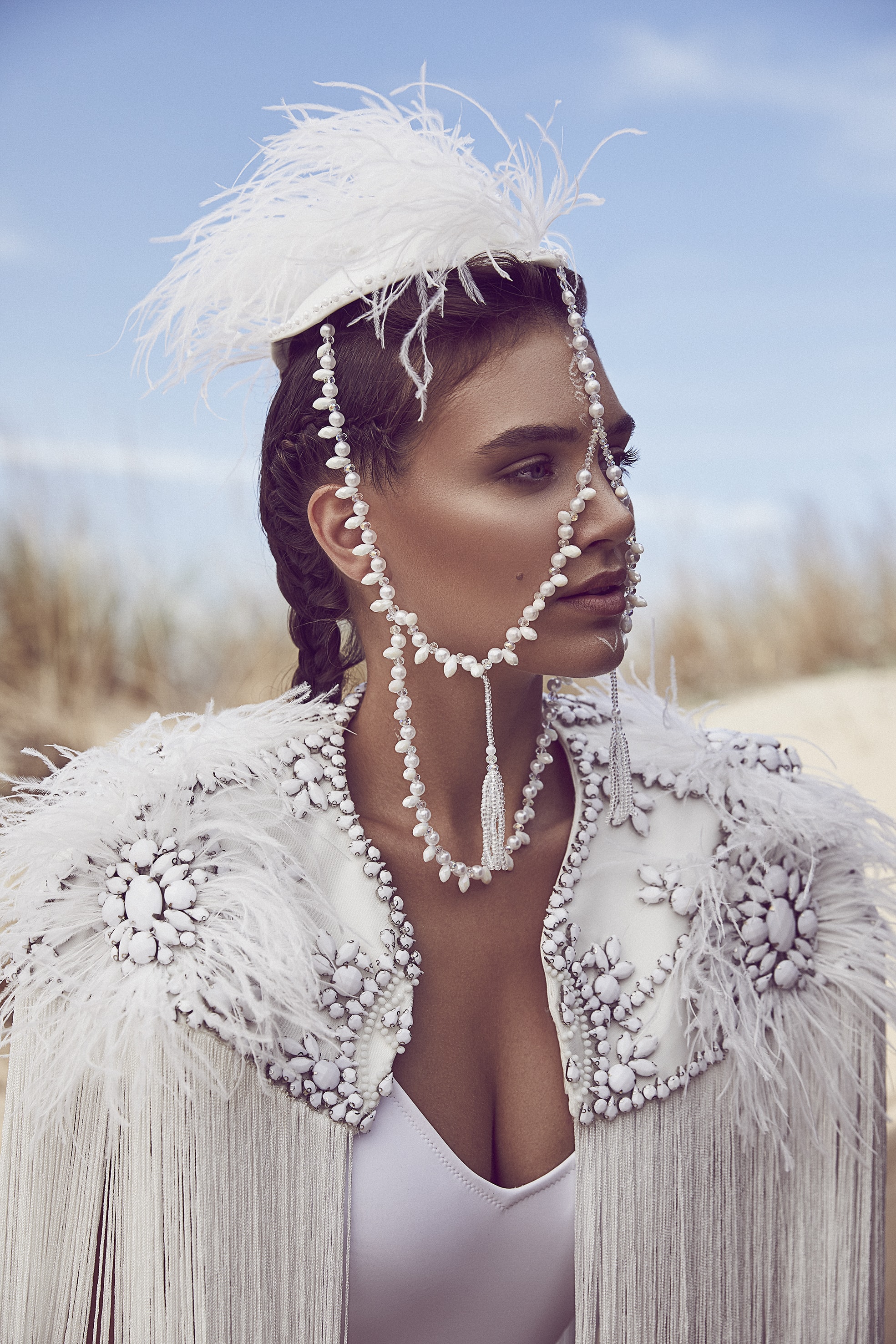 RASA SAYS:   
  YES, THE KINSEY REPORT SUGGESTS THAT MANY OF US ARE BISEXUAL, BUT OF COURSE PATRIARCHY DOES NOT WANT THIS, BECAUSE THEY WANT ALL MALES TO IMPREGNATE FEMALES TO DISEMPOWER US.  IT'S HARD TO HAVE KIDS & FIGHT FOR YOUR RIGHTS AT THE SAME TIME.  HAVING KIDS FOR US IS PART OF PATRIARCHY'S DISEMPOWERMENT OF US, AS IT MAKES US DEPENDENT ON THEM FOR ROOM & BOARD & PROTECTION. 
THEIR DISCRIMINATION OF HOMOSEXUALS, ALTHOUGH THEY ARE GROSS HYPOCRITES, IS BECAUSE THEY WANT ALL MEN TO DISEMPOWER ALL WOMEN, LIKE AN ARMY OF INSEMINATORS.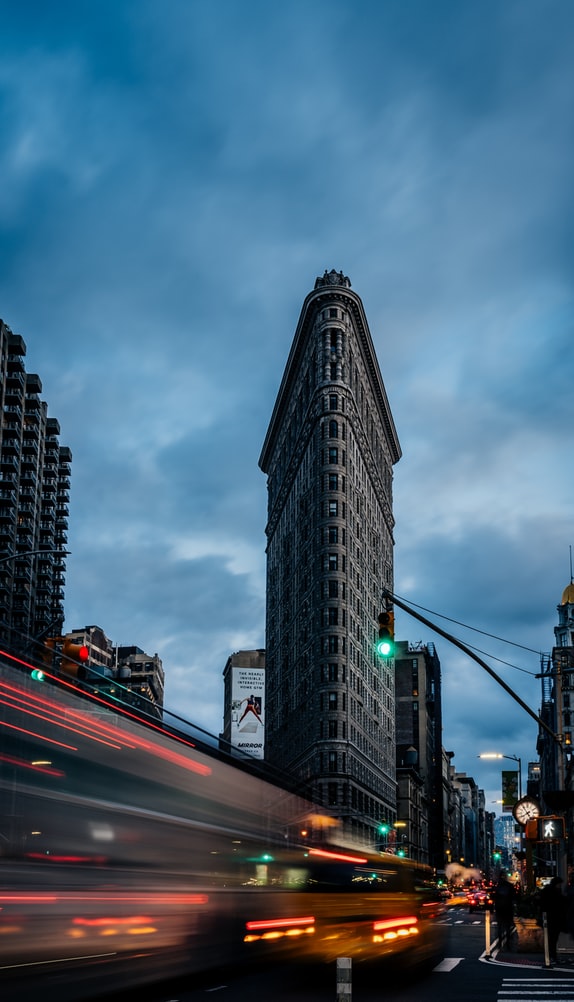 This suggests that the strong social bonding through sex, greatly enhances feminine power and undermines masculine power.  This is because in any animal society the only way females can overcome the greater size and strength of males is through a powerful sisterhood, where females support each other.  This means that the sisterhood in bonobo society is possible when females bond, by having sex with each other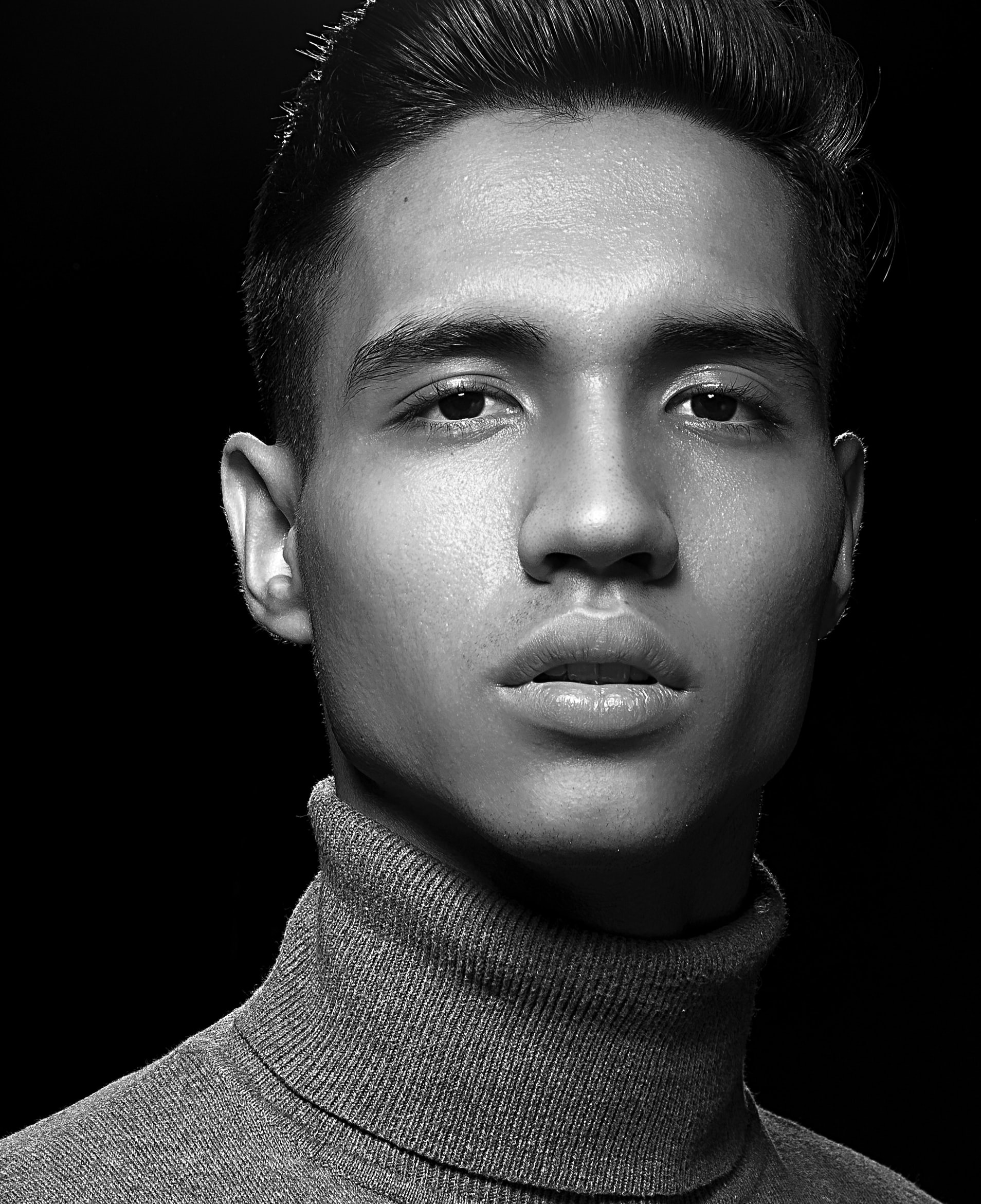 So it is interesting that homosexuality is discouraged or even outlawed in most human patriarchal societies.  Is this because they want to break up any form of sisterhood among women?  It suggests that lesbian sex has a far stronger effect in bonding females together, than homosexual male relationships.  It is probably because men's greater aggression and competitive instincts works against males when trying to bond with other males, even if they are homosexual.  While, women's instincts to love others, is enhanced, when having intimate relationships with other women.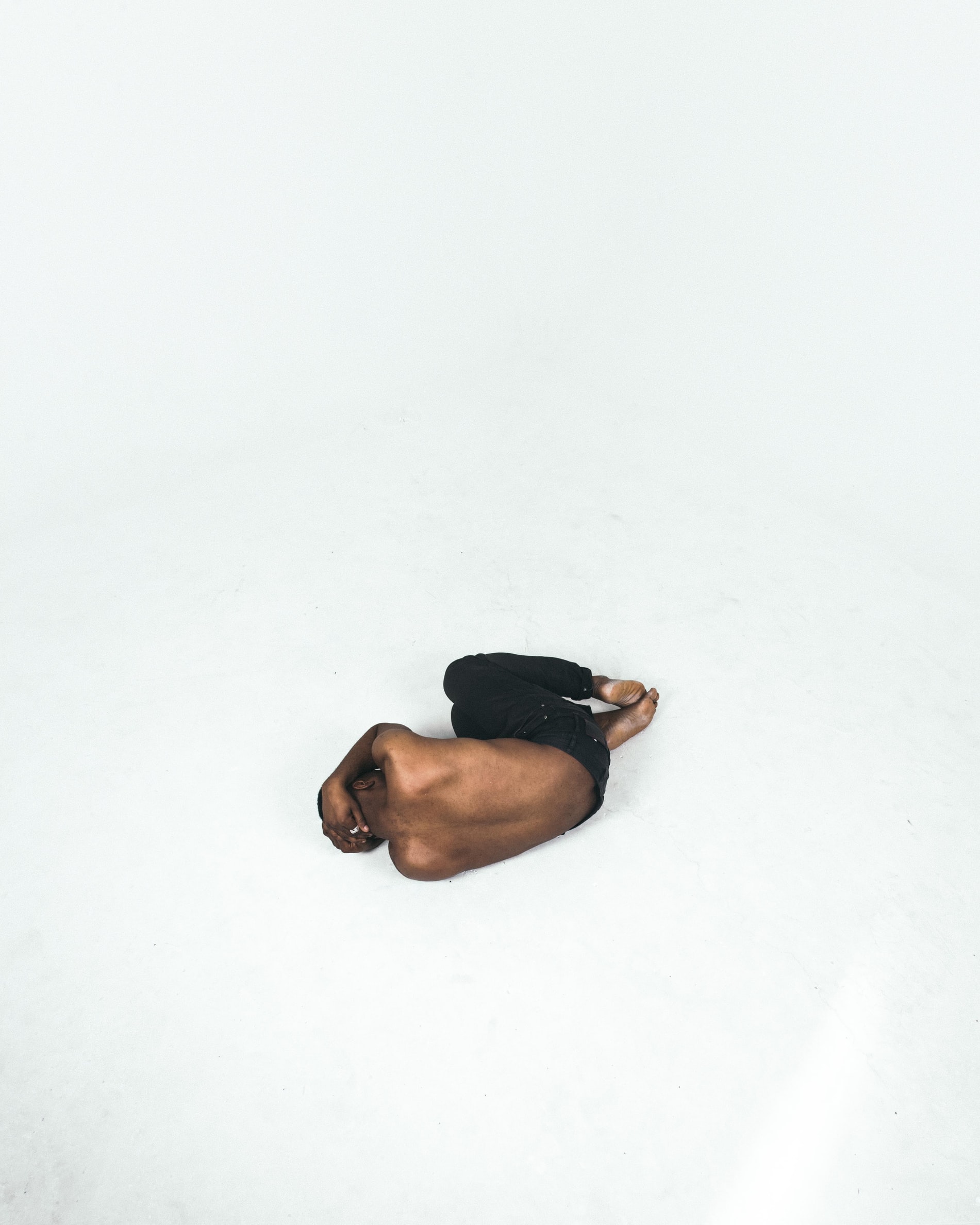 RASA SAYS:
    WOMEN'S ALLIANCES WILL BE ALL THERE IS IN THE DISTANT FUTURE, WHEN MALES ARE EXTINCT.  WE MIGHT AS WELL START PREPARING FOR THAT NOW.
THE ONLY STUDY/REPORT I KNOW ABOUT FEMALE COUPLES IS THEY HAVE EXPERIMENTED WITH GIVING CHILDREN FOR FOSTER CARE TO THEM.  WHEREAS WITH COUPLE HAVING A MALE PRESENT, THERE ARE HUGE STATISTICS OF ABUSE, BUT WITH FEMALES THERE ARE NONE.  THERE HAVE BEEN NO CASES REPORTED OF ANY FEMALE COUPLES HAVING ABUSED ANY FOSTER CHILD.
Many feminists have pointed out that one of the reasons why women are powerless is because too many women seem to love men, more than they love other women.  The reason for this, might be that in patriarchal societies, women are only allowed have sex with men and are discouraged from having sex with other women.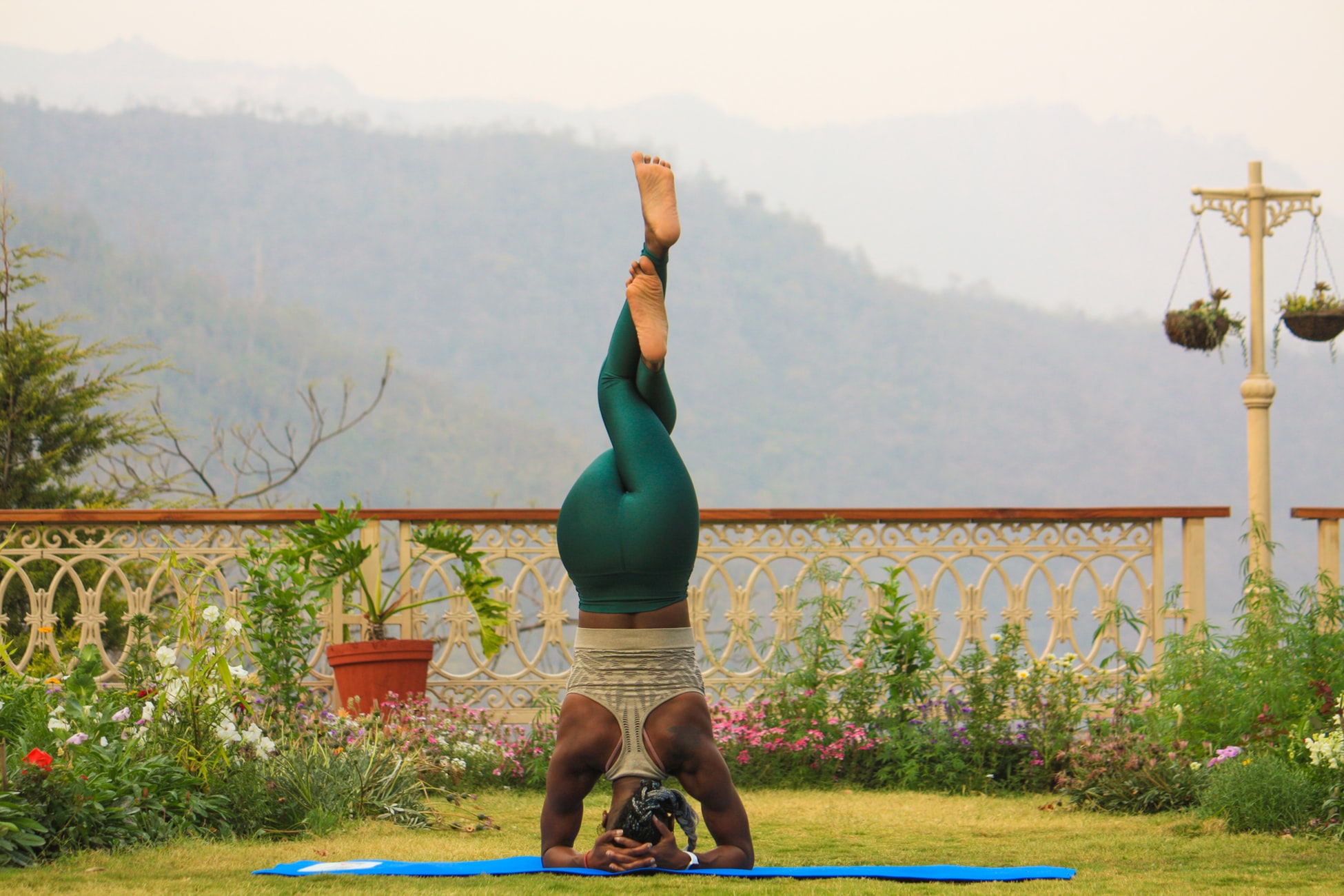 RASA SAYS:
PERHAPS WE MUST THEN WORK ON WOMEN NOT BEING AFRAID TO HAVE SEX WITH OTHER WOMEN, TO BOND WITH THEM, MARRY THEM & FOSTER OR ADOPT.  I AGREE WOMEN DO NOT LOVE OTHER WOMEN & IT COULD WELL BE PATRIARCHAL PROPAGANDA DISCOURAGING OUR LOVE FOR ONE ANOTHER.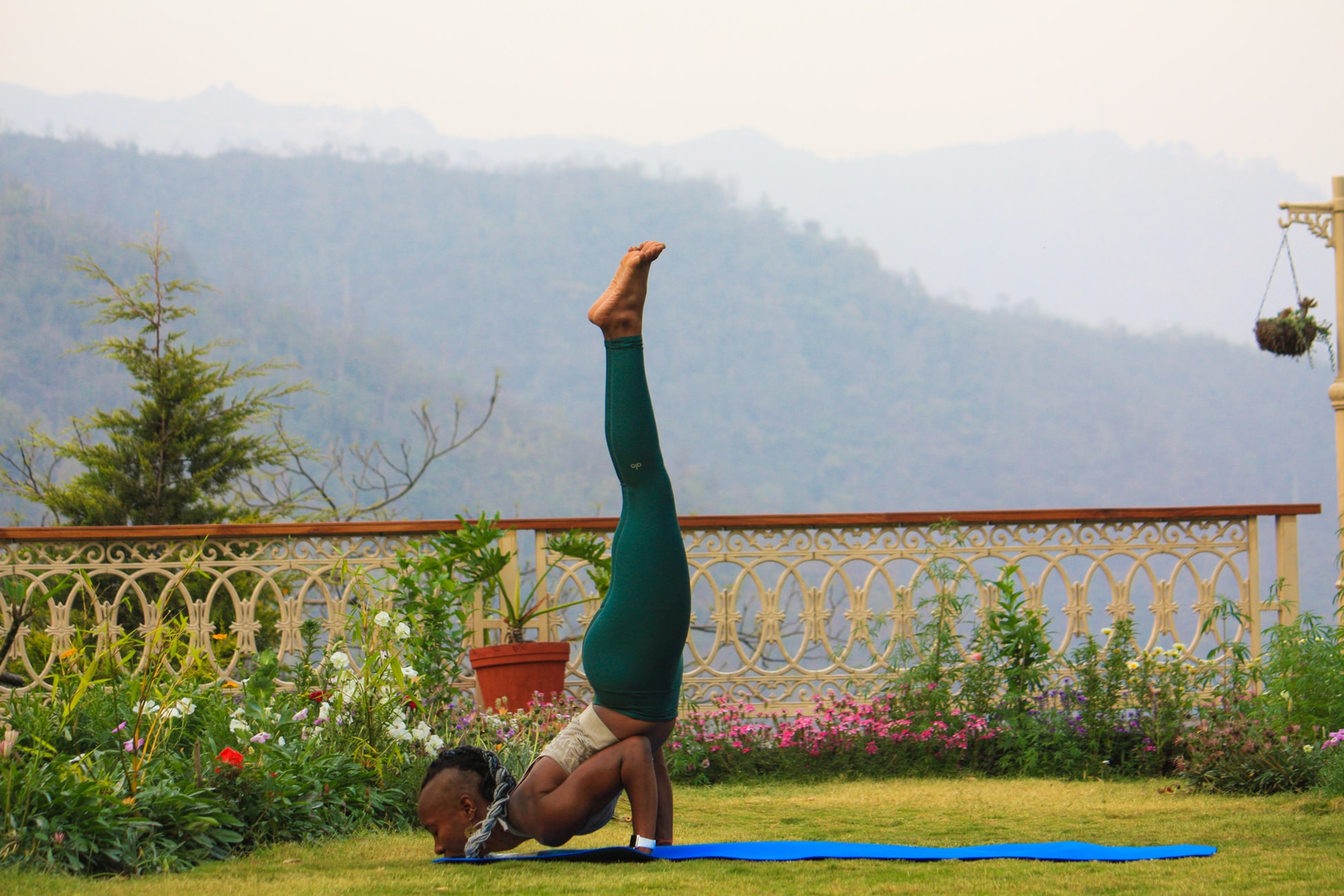 So where humans in the past like bonobos and women form a powerful sisterhood through lesbian sex?  One piece of evidence for this is the clitoris.  Patriarchal scientists and religions tell us that sex is only about reproduction, yet the female clitoris is only used for sexual pleasure.  The clitoris is not needed for reproduction as a woman can get pregnant without it.
RASA SAYS:         
THIS IS A BRILLIANT POINT WHICH I NEVER EVEN THOUGHT OF!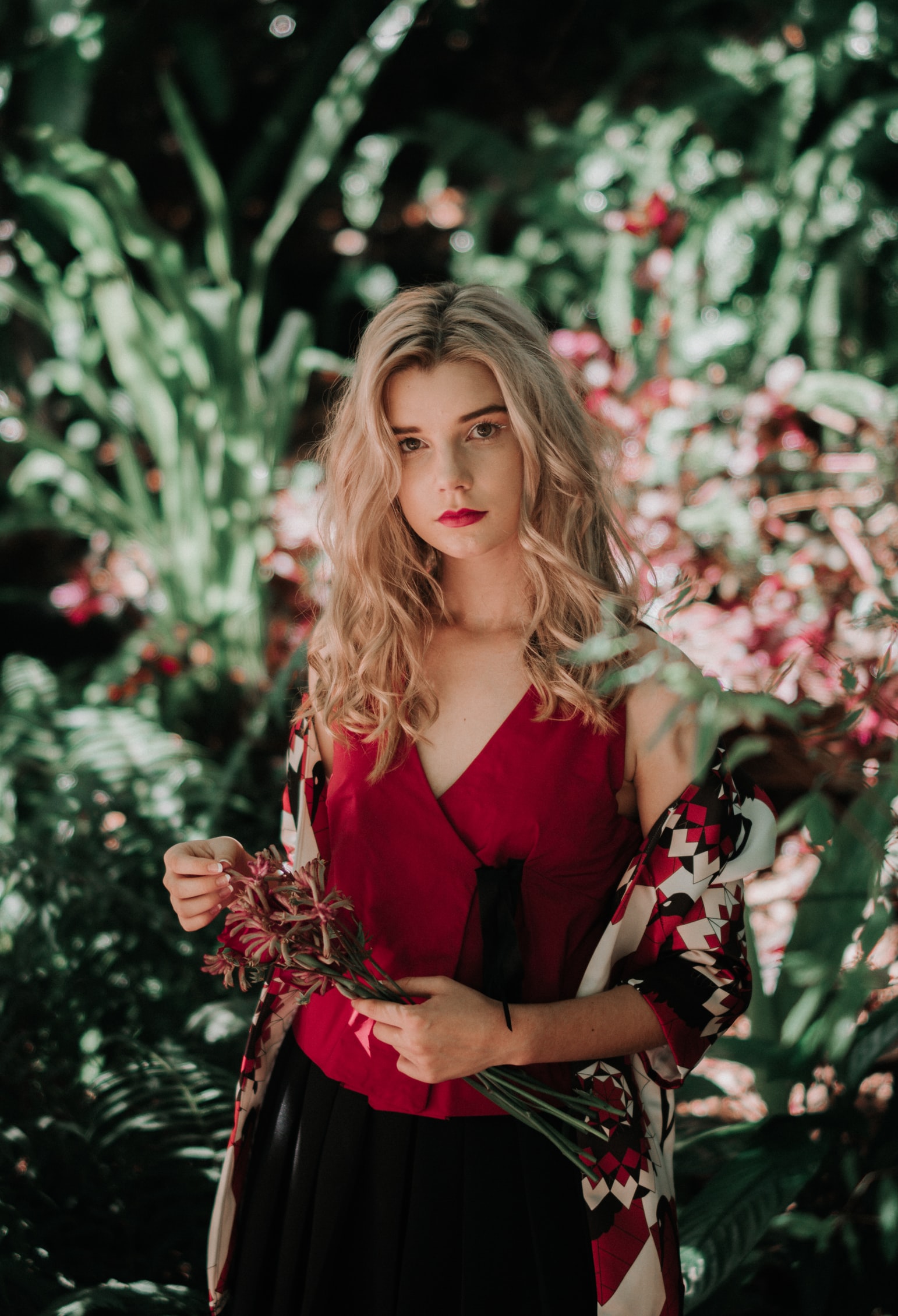 This is one of the reasons why some patriarchal religions like Islam cut off women's clitorises.  The clitoris may not be needed for sex between a dominant male and a submissive female, but is essential for sex between two females.  So cutting off women's clitoris may be a way to discourage lesbian sex and so undermine sisterhood between women.
RASA SAYS:
  TRULY, WHERE HAVE I BEEN?  THESE THOUGHTS NEVER ENTERED MY HEAD.  HERE IS WHERE THE PARTNERSHIP FROM WILLIAM COMES IN, MOTHER GOD MAKES HIM THINK IN WAYS I HAVE NOT, IT EXPANDS OUR UNDERSTANDING OF HOW PATRIARCHY MUST BE SMASHED.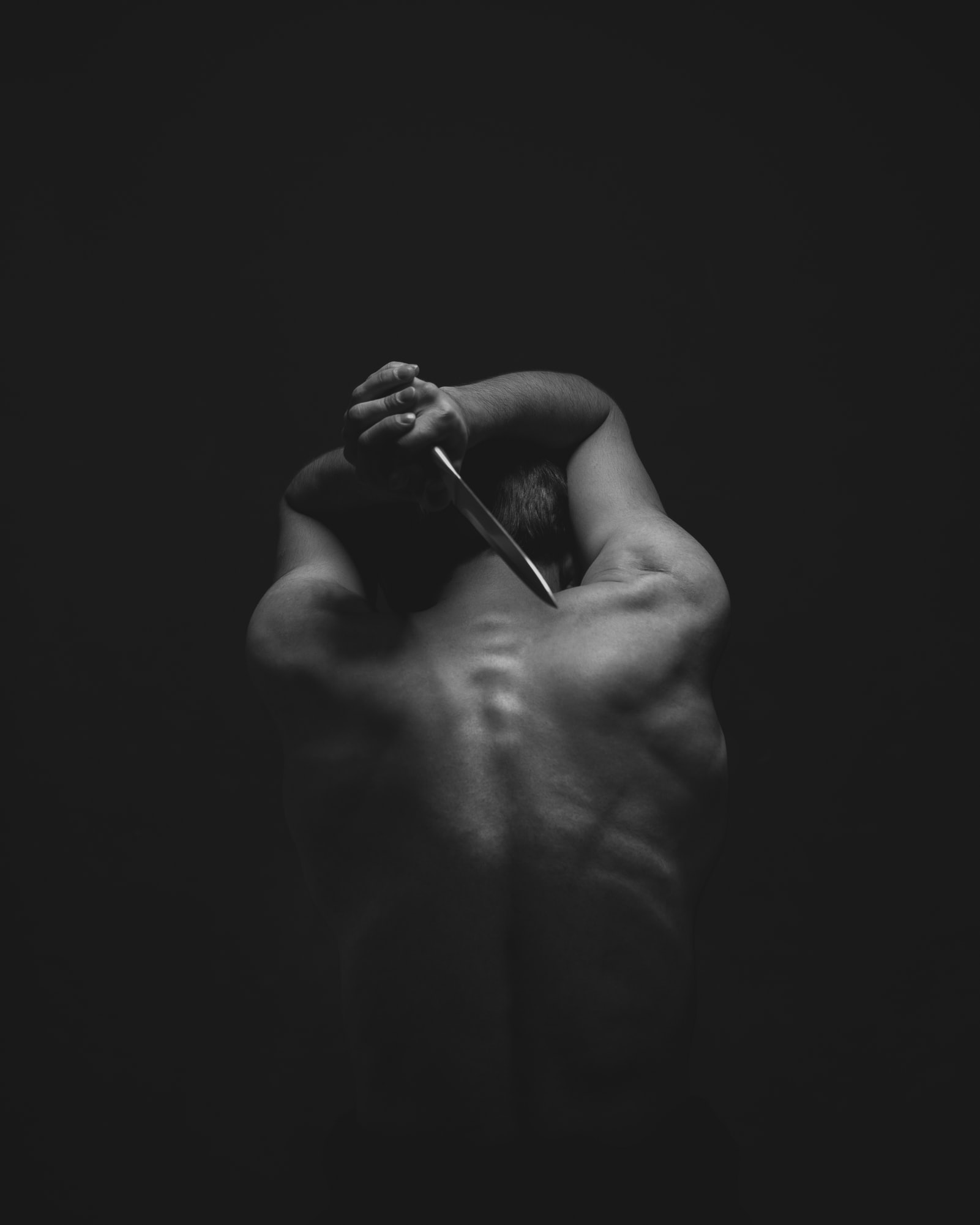 LIKE OUR PARTNER FREYJA DERRICKSON SAID:  WITH MEN, WOMEN RARELY ORGASM, WITH OTHER WOMEN, ALWAYS!
It would be unrealistic to demand all women to become lesbians but bisexuality may be possible.  After all, women do complain a lot about the behaviour of men when they live with them.  So any woman who has had a bad experience living with men may think about living with another woman, if this is socially acceptable.  Another point is that if more women start to live together it means that men will be forced to "up their game", and please women, if they want to live with them.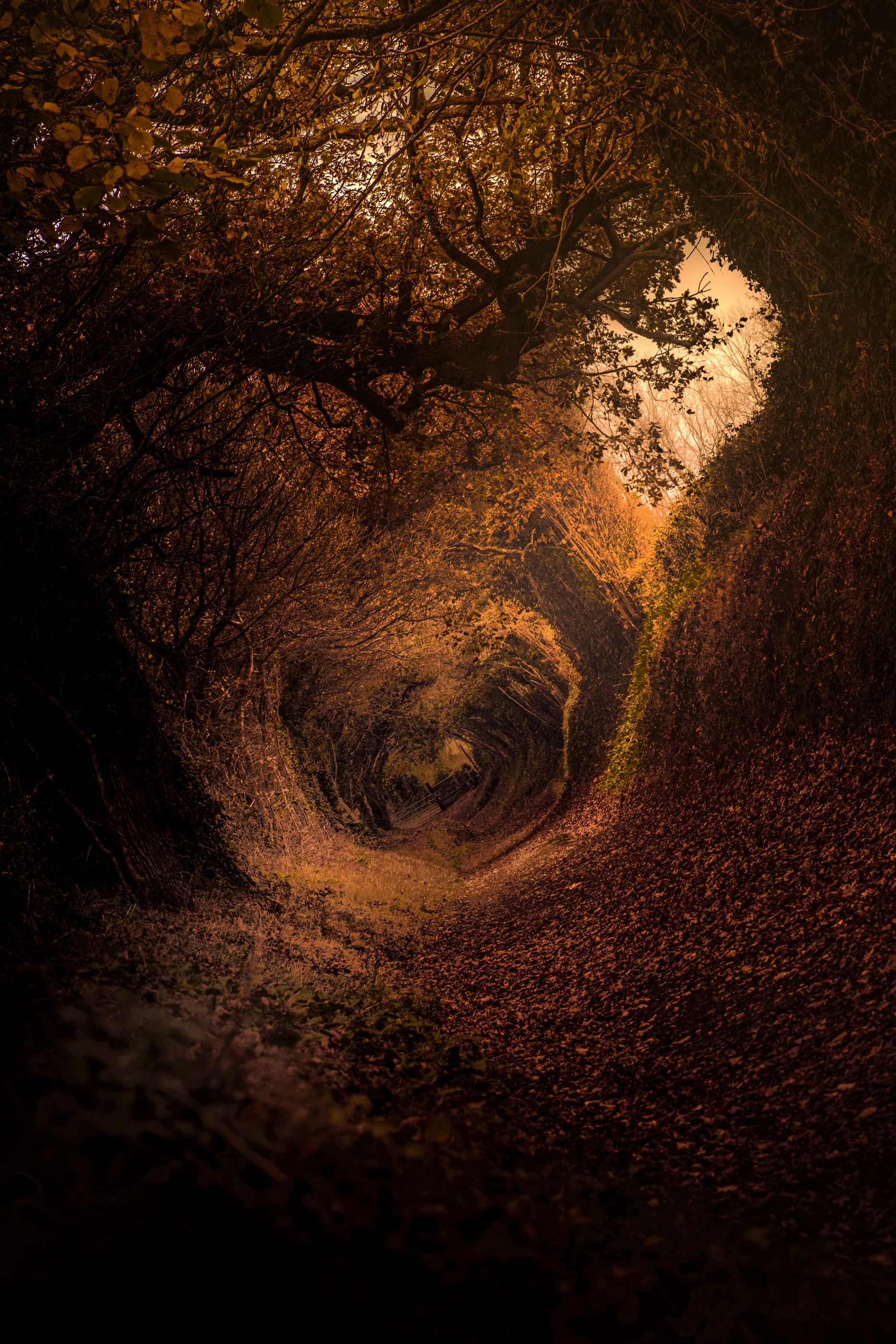 RASA SAYS:
YES, IF IT WAS ACCEPTABLE.  BUT IT ISN'T.  SO LET'S MAKE IT SO.  JUST TURN OUR BACKS ON THEM, WHOEVER OF US HAS THE GUTS TO BECOME BISEXUAL & DO IT – GO FOR IT.
AND YES, WHEN THERE IS NO ALTERNATIVE TO BEASTLY MEN EXCEPT OTHER BEASTS, THEY HAVE IT MADE.  BUT WHEN WOMEN ARE MORE EASILY AVAILABLE, IT'S AN OUT FOR MANY WOMEN & LEVERAGE AGAINST THE CREEPS.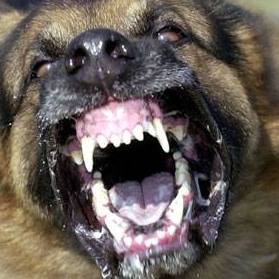 So would a return to matriarchy be as simple as simply encouraging women to have sex together?  It might be, because it seems to work very well for the bonobo ape.  The obvious way women can overcome men's greater size, strength, aggression and competitiveness is to form a powerful sisterhood.  This then is only possible if women can love each other, more than they love men.
RASA SAYS:
    OF COURSE WE COULD OVERTHROW THEM QUICKLY IF WE ALL FORMED RELATIONSHIPS WITH WOMEN – BUT TO GET WOMEN USED TO THE IDEA, UNFORTUNATELY LIKE ANYTHING ELSE, WOULD TAKE TIME – TOO MANY GENERATIONS, BUT WE CAN HELP GET THIS GOING.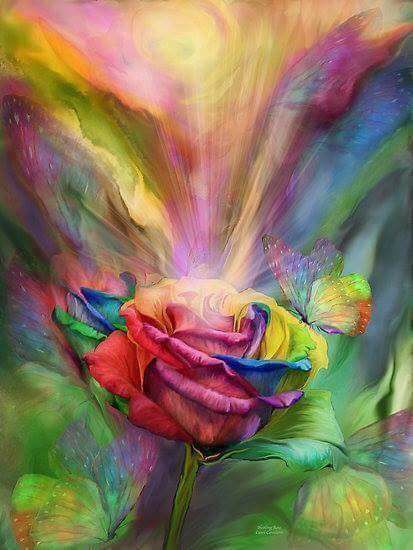 HERE IS WHAT I THINK, EASE INTO IT.  SUGGEST TO WOMEN TO GET MARRIED OR LIVE TOGETHER FOR PRACTICAL REASONS, NOT SEX, FOR THOSE WHO ARE ASHAMED OR EMBARRASSED ABOUT SEX WITH WOMEN OR DON'T HAVE THE DESIRE.
    MAKE IT EASY FOR WOMEN TO GET HOUSING TOGETHER, LIKE SUPER-APARTMENTS WHERE MEN AREN'T ALLOWED, BUT WOMEN HAVE THE GREATEST AMENITIES FOR THEMSELVES & CHILDREN.  IT IS IMPORTANT THAT MEN BE BARRED FOR REASONS OF SECURITY & THAT WOMEN WOULD GET USED TO BEING WITH OTHER WOMEN FOR HELP, COMPANIONSHIP & SUPPORT.  LOVE RELATIONSHIPS COULD FORM OUT OF THIS.

BUT IF MEN WERE ALLOWED IT WOULD DISCOURAGE THE CONCEPT & ALSO COMPROMISE THE SAFETY OF WOMEN & CHILDREN.
    ONE IMPORTANT FACET OF WOMEN'S LIVING TOGETHER IN GROUPS, COMMUNES, APARTMENTS OR HOUSES:
    THEY WILL HAVE A CHAPEL OR CHURCH IN THEIR MIDST TO WORSHIP OUR MOTHER GOD.  THEY WILL HERE TEACH THEIR CHILDREN TO WORSHIP THUSLY, ACCEPT GOD AS MOTHER & LIVE HER WAYS, SEE LIFE DIFFERENTLY THAN THE BRUTAL PATRIARCHY.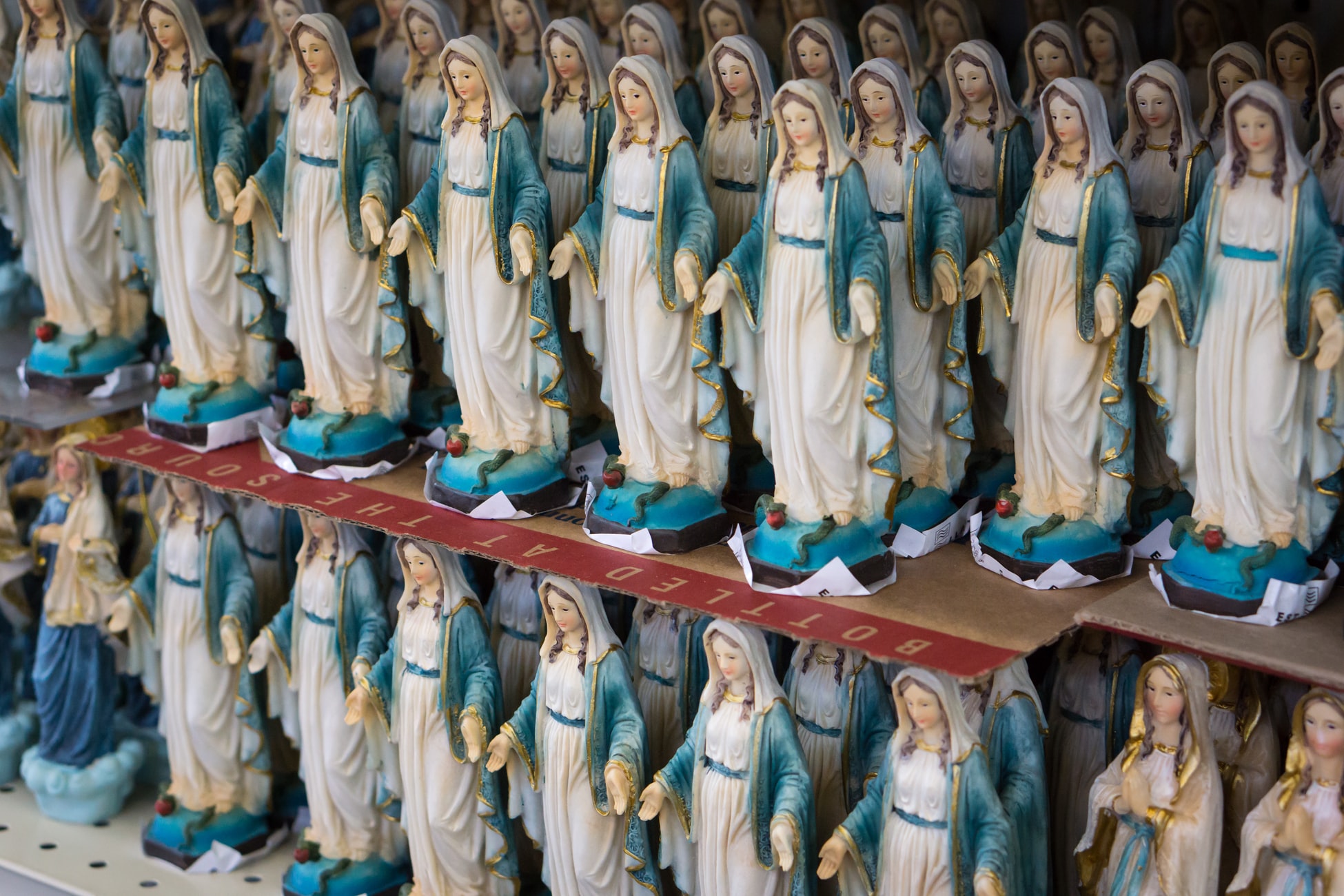 Patriarchy works well when it is able to isolate women.  We can see this in chimpanzee society where sisterhood between females is almost non-existent.  As a result, every female chimpanzee has to fend for themselves alone and has to look for protection from males to protect herself.  So being very submissive to please strong males, is the only way a female chimpanzee and her young, can survive in the brutal chimpanzee society.
RASA SAYS:
    THIS IS EXACTLY THE QUAGMIRE THE PATRIARCHAL SOCIETY HAS PUT US INTO.  OH, WOE IS ME, WHAT THEY HAVE DONE TO US!
IT IS THE NUCLEAR FAMILY AS I HAVE SAID REPEATEDLY OVER THE YEARS IS THE TOOL OF DEVIL-MEN, TO SEPARATE WOMEN, MAKE THEM VULNERABLE, TARGET THEM & THE CHILDREN FOR ABUSE.  WHERE WILL THEY GO FOR HELP WHEN IT'S TOO LATE, BEATEN & BRUISED, TAKE HIM TO COURT THEN?  HIM BEATING, INTIMIDATING OR MOLESTING THE CHILDREN?  THE LATTER IS DONE BEHIND CLOSED DOORS, NOT EASY TO DETECT OR PROVE.  HE HAS A FIELD DAY IN THE NUCLEAR FAMILY.  AND THE CRIMINAL JUSTICE SYSTEM IS ON HIS SIDE.  WOMEN HAVE ESCAPED SUCH MEN WITH CHILDREN THEY ABUSED & GONE TO JAIL FOR IT!  ONE WOMAN SPENT EIGHT YEARS IN JAIL FOR HIDING THE DAUGHTER THE DAD WAS MOLESTING!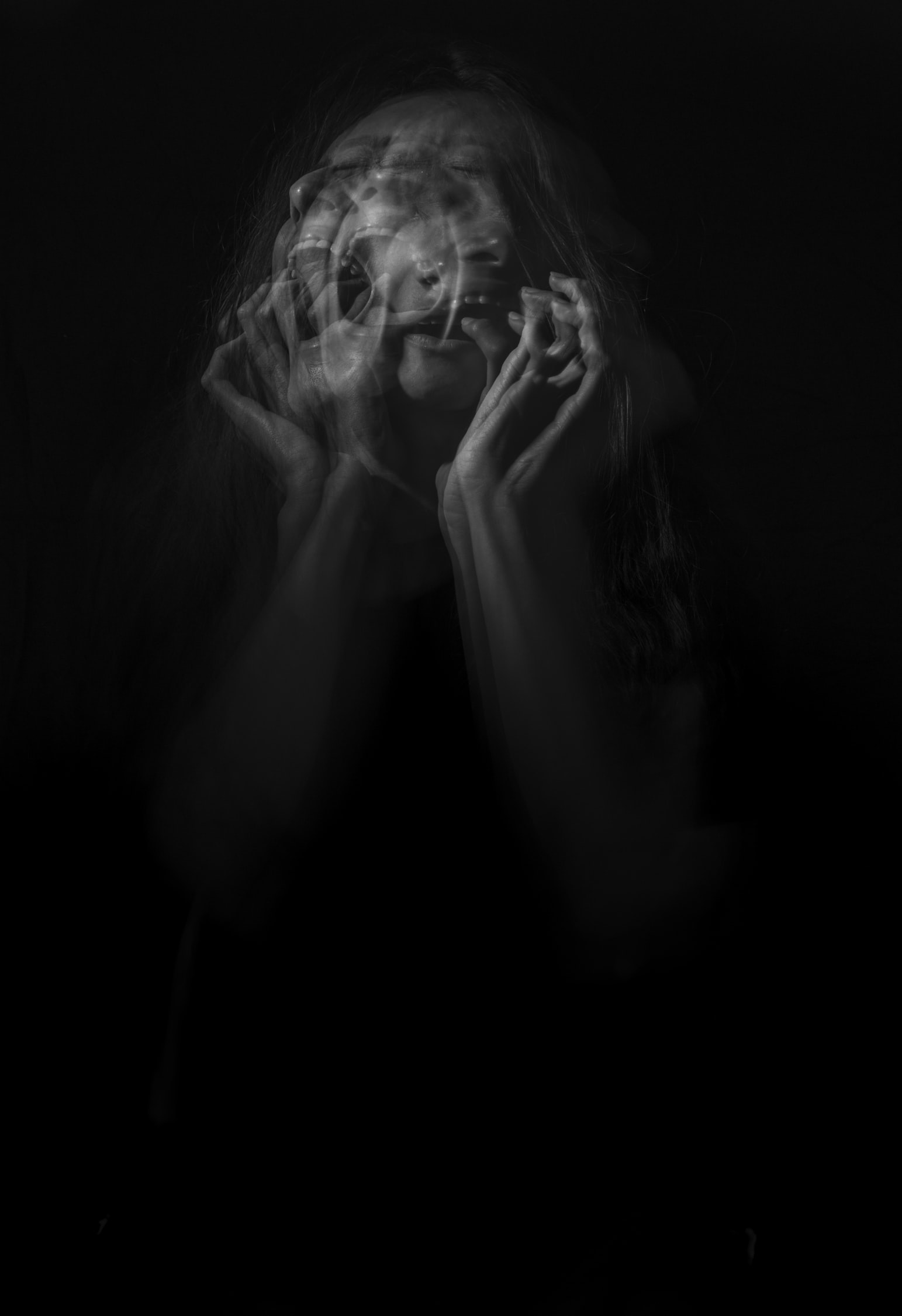 This is also true of women in patriarchal human societies, who likewise have to learn to please rich and powerful males to have a decent life or become successful.  Many actresses even today are interviewed on the 'casting couch' to get into films.  Businesswomen and female politicians also have to please rich and powerful men if they are to progress in our patriarchal world.  While marrying a wealthy man is still the easiest way a woman can gain wealth and power.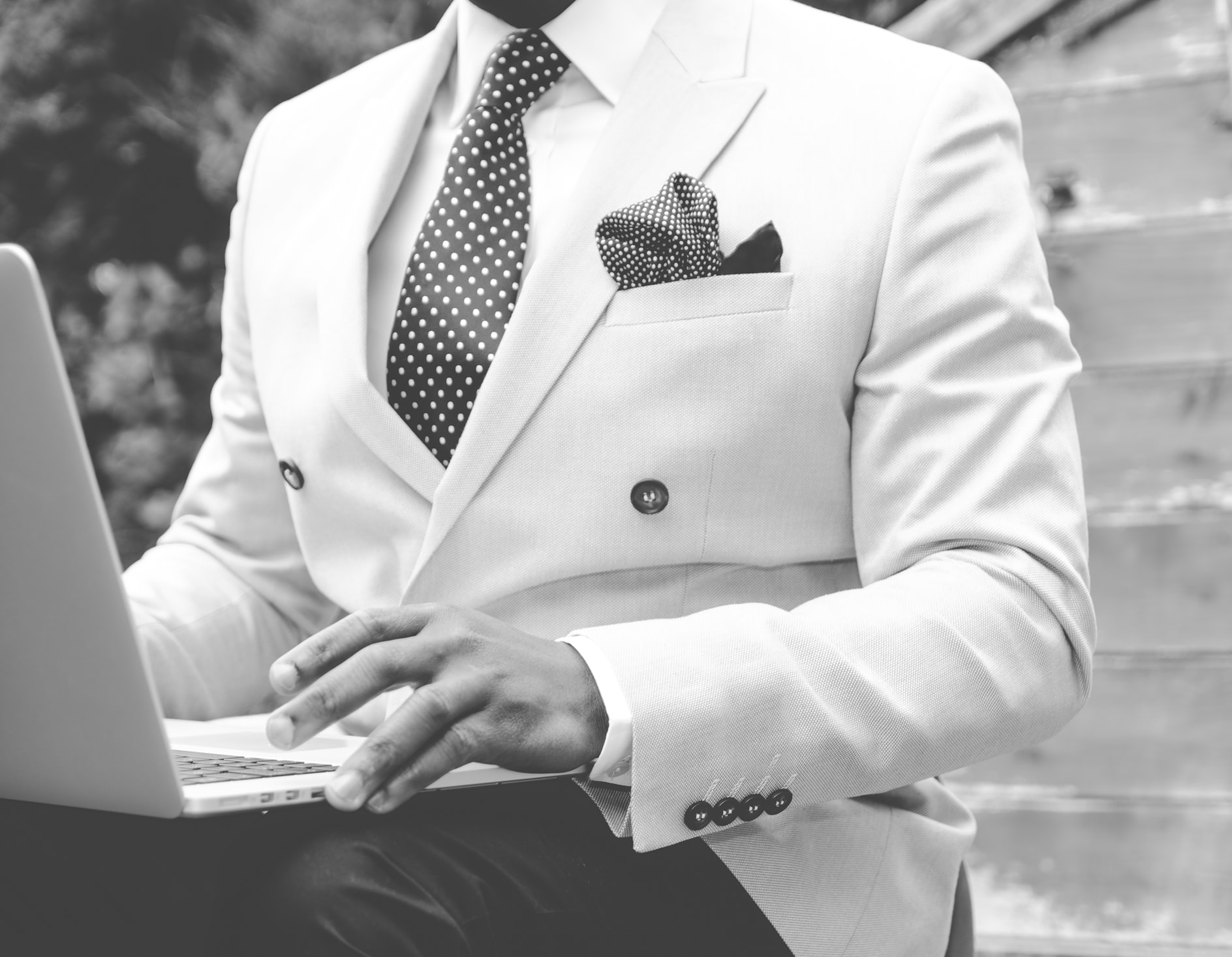 RASA SAYS:
    I HAVE PREDICTED IN 'THE FUTURE OF MEN & WOMEN' THAT THE TABLES WILL TURN, & MEN WILL BE SEEKING RICH & POWERFUL WOMEN.  THEY WILL BE GOING FOR COSMETICS, BETTER HAIRDOS, THEY WILL DIET & TRAIN TO LOOK GOOD, THEY WILL WEAR BETTER, TIGHTER, MORE REVEALING CLOTHES, THEY WILL GET COSMETIC SURGERY, THEY WILL WORK ON BEING MORE CHARMING & POLITE, BETTER MANNERS, BEING BETTER LOVERS, SOCIAL SKILLS, THE WILL BUY BOOKS THAT SAY 'HOW TO WIN THAT SUCCESSFUL WOMAN YOU WANT.'
BOOKS & MAGAZINES WILL BE FILLED WITH ADVICE TO MEN HOW TO BE BETTER AT CATCHING & PLEASING WOMEN & HOW TO KEEP THEM.
SOME OF THIS IS COMING TRUE – I WROTE THIS FIFTEEN YEARS AGO, & MEN'S CLOTHING IS WAY TIGHTER & MORE REVEALING NOW – LOOK AT THE SUITS.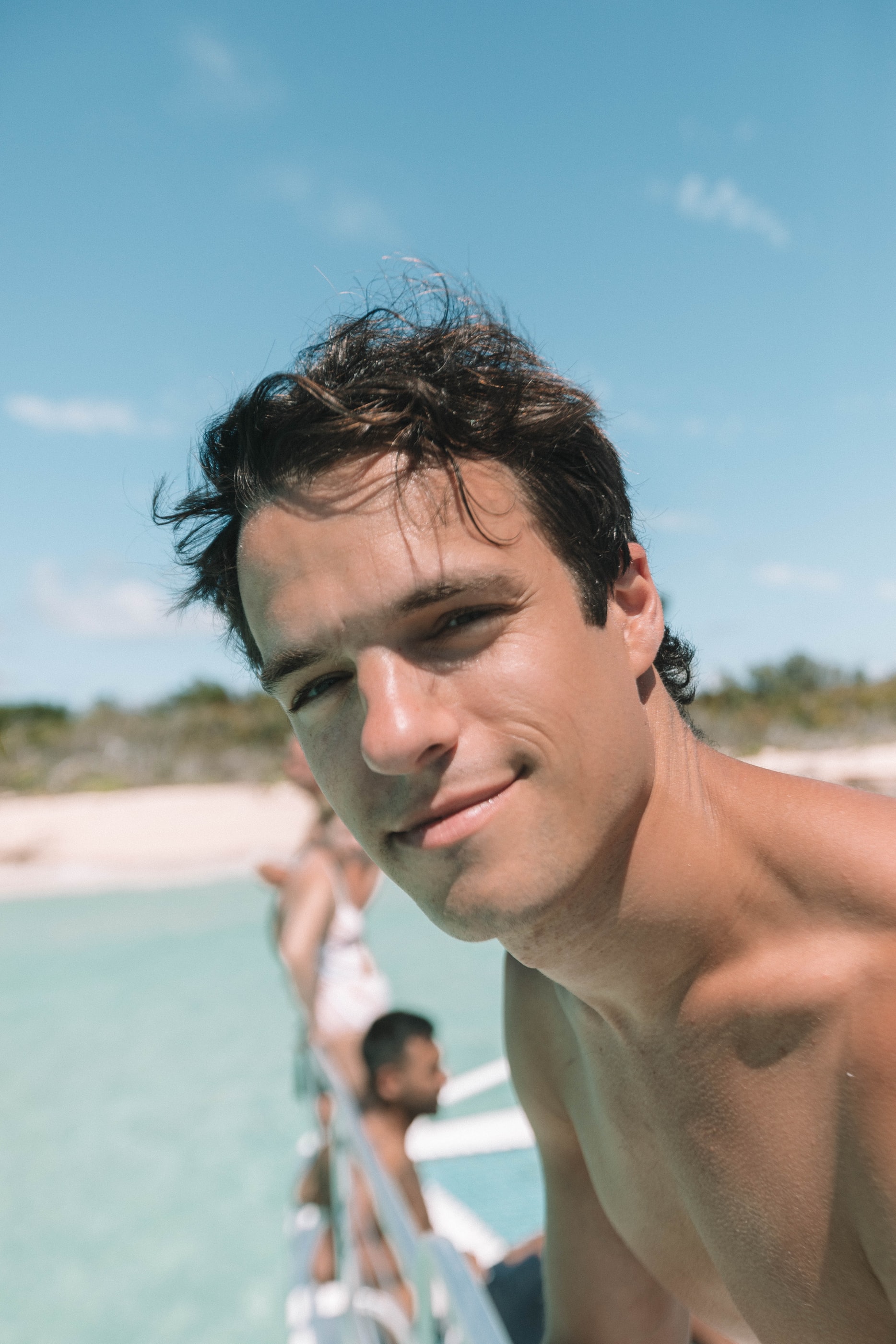 The contrast between chimpanzee and bonobo societies couldn't be greater, where bonobo females can always look for protection from other females.  For this to work, it means that the patriarchal idea of marriage has to be broken up.  This then would require for women to live in commutes, which is a big advantage for mothers as they can help each other care for their children.  Men won't like this, as it means they will have less access to females and have to be on their best behaviour, if they want to visit any commune to have sex.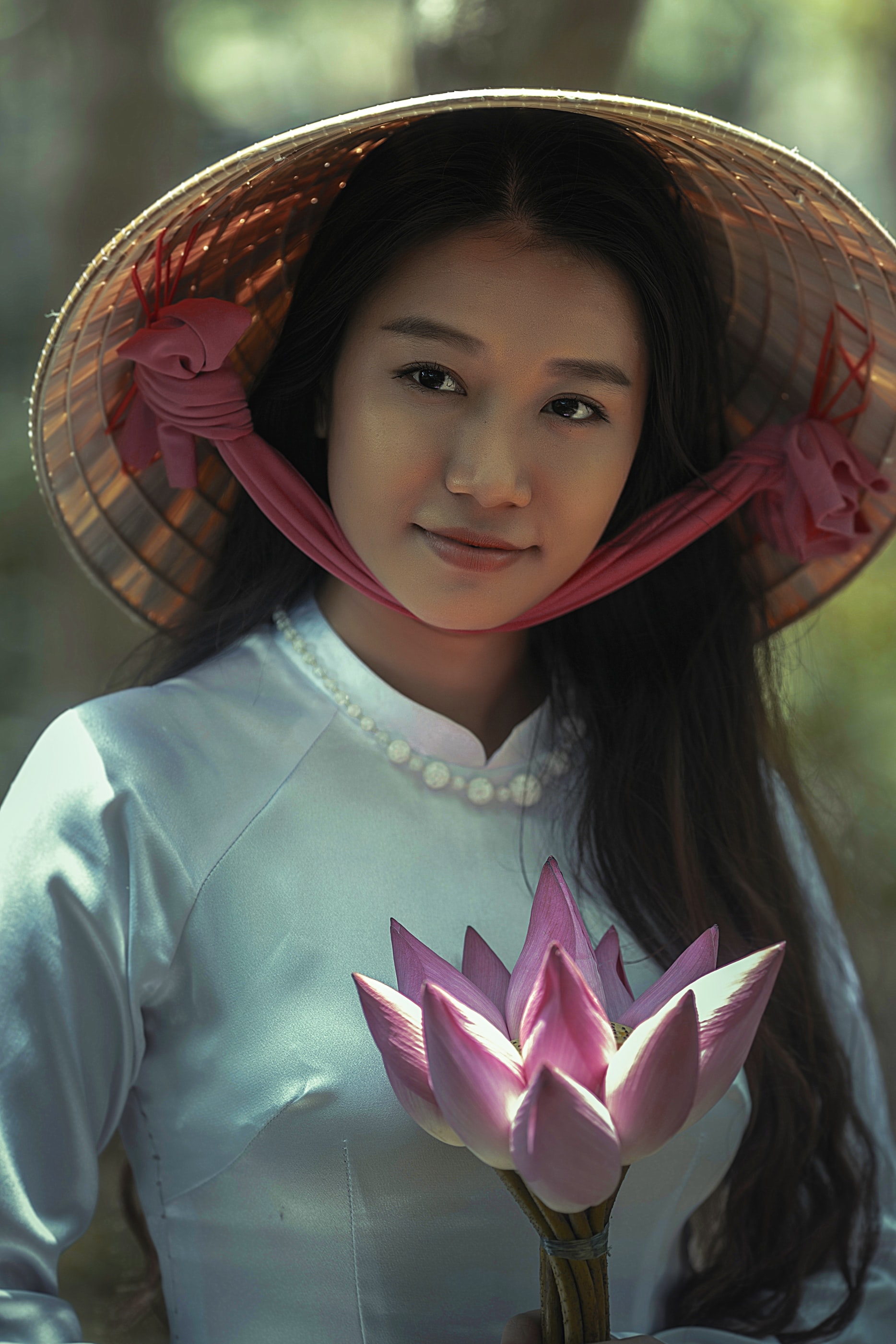 RASA SAYS:
    YES, COMMUNES ARE MATRIARCHIES, WHERE WOMEN PROTECT ONE ANOTHER.  BUT THEY MUST BE COACHED SO THAT ONE GUY BREAKING IN WITH A KNIFE OR GUN DOES NOT KILL MULTIPLE WOMEN, LIKE DID RICHARD SPECK:
    A mass murderer leaves eight women dead – HISTORY
A mass murderer leaves eight women dead. On the night of July 14, 1966, eight student nurses are brutally murdered by Richard Speck at their group residence in Chicago, Illinois. Speck threatened the women with both a gun and a knife, tying each of them up while robbing their townhouse. Over the next several hours,………………………………………………………………………
    THIS IS NO JOKE.  WOMEN MUST PREPARE FOR INTRUSIONS LIKE THIS.  THE SLIGHTEST BREECH OF THEIR SECURITY MUST BE DEALT WITH – THEY MUST REHEARSE WHAT THEY WILL DO IF A MAN ENTERS THE COMMUNE OR PROHIBITED APT, HOW THEY WILL DEAL WITH HIM & GET RID OF HIM PRONTO.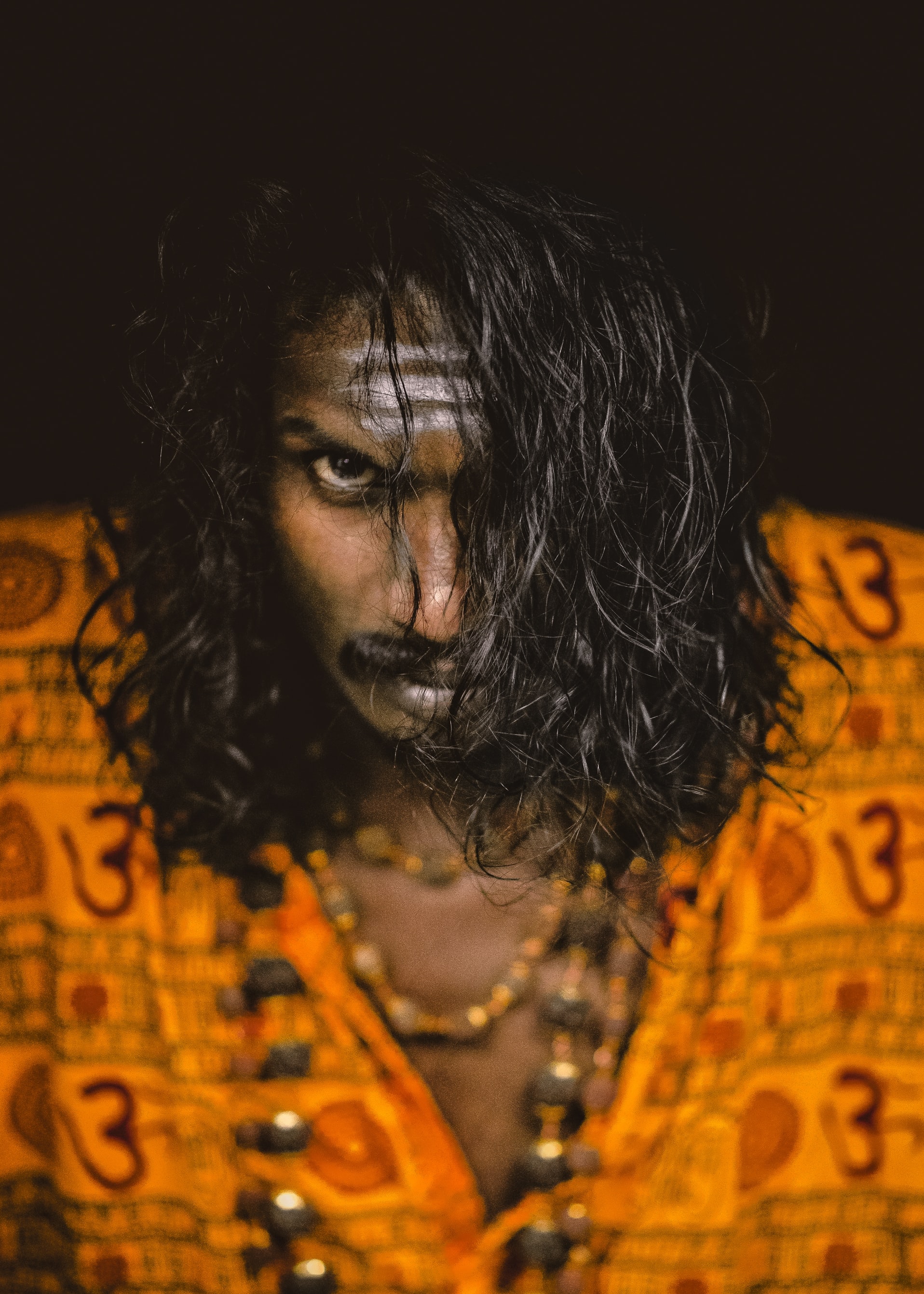 ONE OF THE BEST IDEAS IS GUARD DOGS, GERMAN SHEPHERDS, AS WELL AS ELECTRONIC SURVEILLANCE.
    SOME APARTMENTS HAVE THESE FACILITIES, BUT THEY ARE NOT ALWAYS MONITORED – THE PLACES MUST BE WATCHED 24/7 BY REPUTABLE, PAID FEMALES.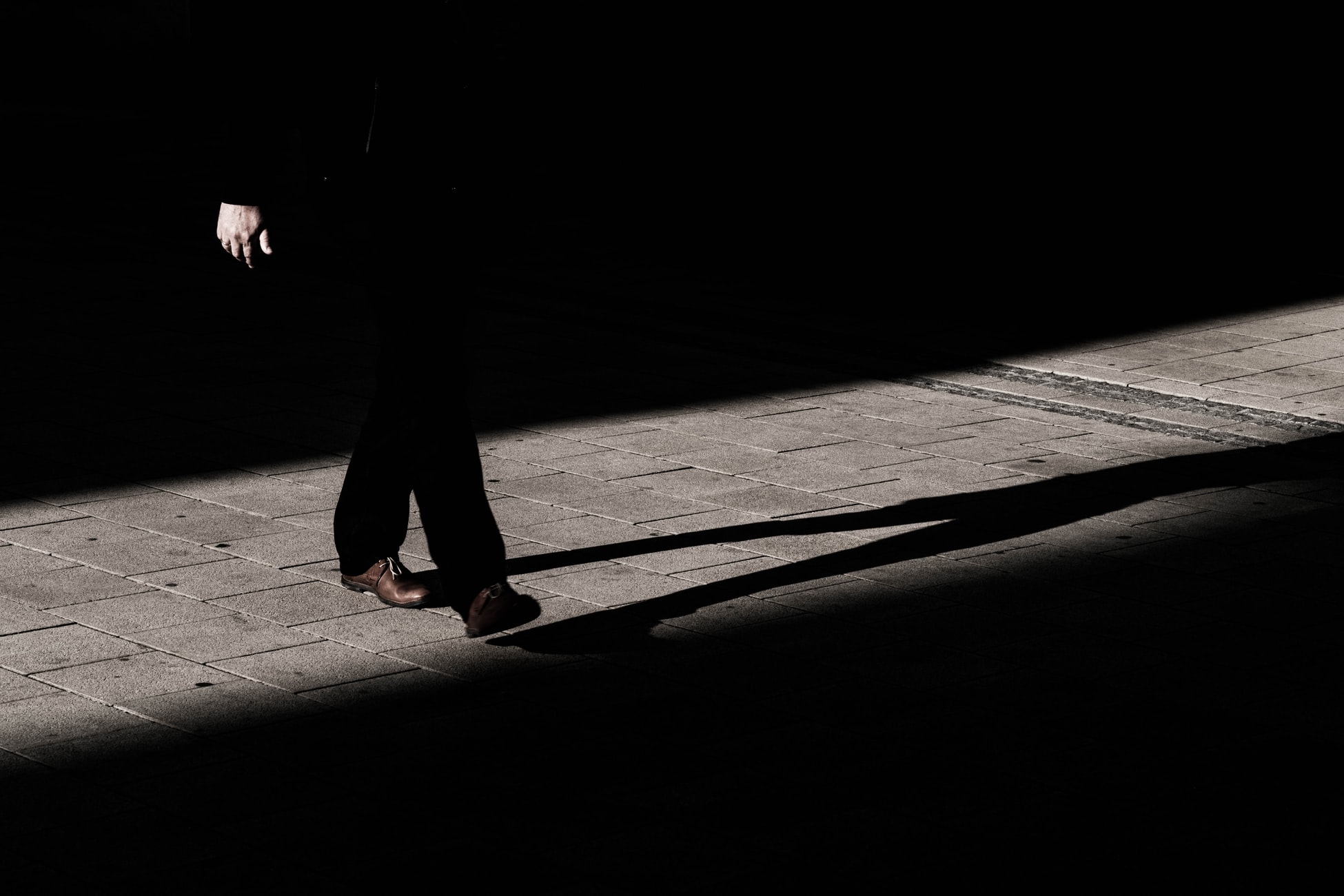 THERE SHOULD ALSO BE ARMED GUARDS TRAINED FEMALES, AS MALE GUARDS WILL END UP BOTHERING THE TENANTS, SOME TENANTS MIGHT LET THEM – THAT WOULD BE BREACH OF SECURITY ESP. IF THEY ARE ARMED.  MEN ARE NOT TO BE TRUSTED ALL ARE POTENTIALLY DANGEROUS.
So if women are encouraged to find sexual fulfillment with other women, then they will no longer have to, "sleep with the enemy", and we be free to form a powerful sisterhood with other women.  This sisterhood can be used to create women only businesses and political parties so women no longer have to look to rich and powerful men for support and money.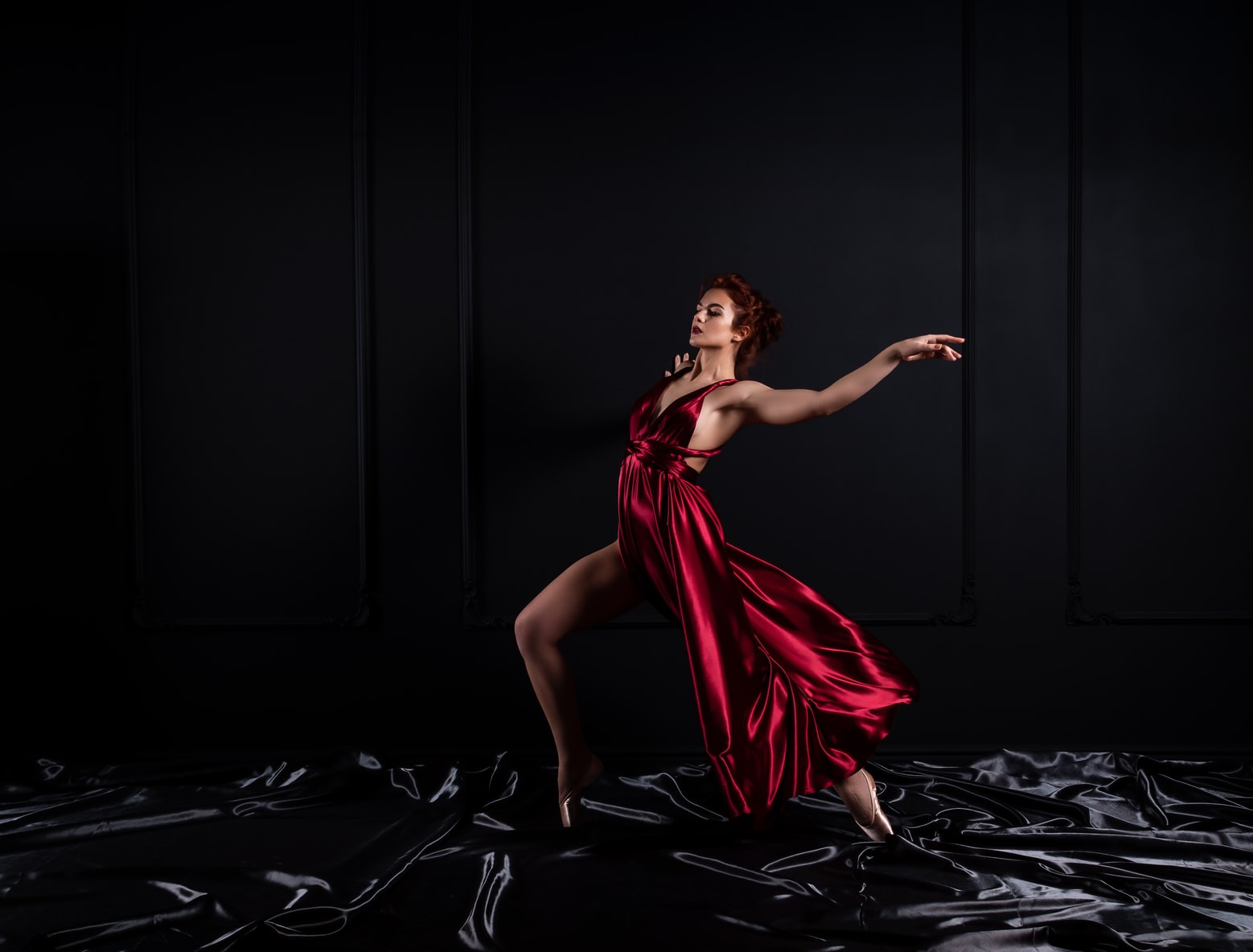 RASA SAYS:
    WE HAVE BEEN AT THE MERCY OF MEN FAR TOO LONG, THEY SAY,
    "THE GOLDEN RULE IS THE ONE WITH THE GOLD MAKES THE RULES,"
    SAD BUT TRUE FOR WOMEN & POOR PEOPLE OF THE PAST.
    EVEN MALES WHO DOLE OUT SIMPLE LITTLE JOBS TO FEMALES DEMAND SEX.  I RECALL A PRETTY WAITRESS IN B'KLYN WHO HAD TO GO IN THE BACK ROOM & GIVE BLOW JOBS TO THE UGLY FAT BOSS FOR HER JOB.
    ANY PLACE WHERE THE ONE IS IN CHARGE, THEY CAN DOMINATE THE ONE WHO ISN'T.  TIME FOR WOMEN TO MOVE FORWARD.

Some women may object to this and claim they are strictly heterosexual and could never have sex with another woman.
RASA SAYS:
    WHEN WE THINK OF THE ALTERNATIVE BETWEEN HAVING SEX WITH SOME OF THESE DISGUSTING MALES VS. WOMEN, THE WOMEN ARE USUALLY LESS DISGUSTING.
    IF WOMEN HAVE TO HAVE SEX WITH WOMEN TO GET A JOB, AT LEAST THERE WILL BE NO CHANCE OF GETTING PREGNANT BY IT.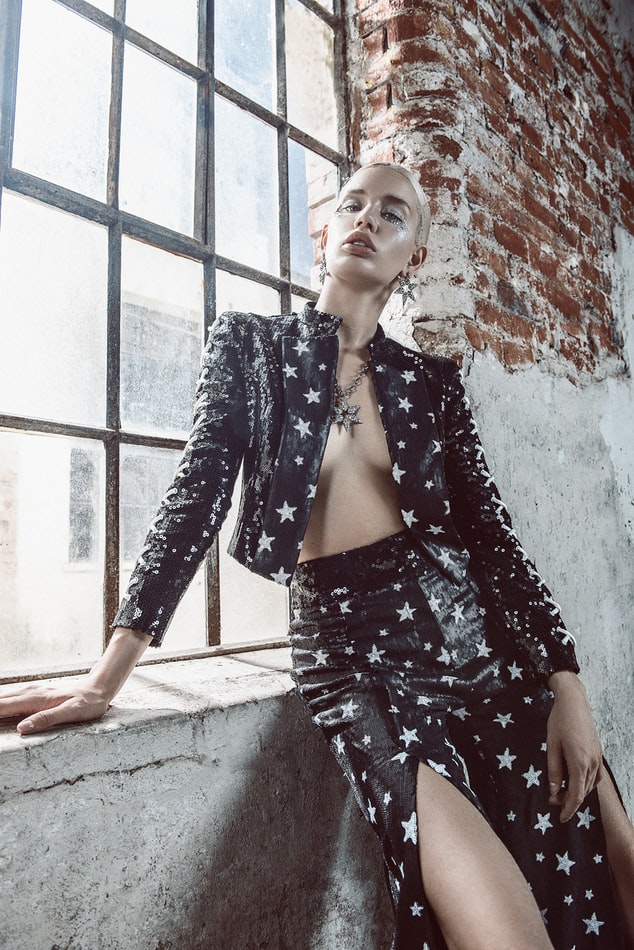 Yet we know sexuality is flexible.  Confine people into prisons and both men and women will have homosexual relationships.  This suggests, bisexuality, may be far more commonplace than we realise.
RASA SAYS:
    I HAVE INTERVIEWED AT LENGTH A MAN WHO SPENT EIGHT YEARS IN JAIL.  HE SAID SOME OF THE MEN – LATINS IN PARTICULAR – WOULD CHOOSE PARTNERS WHERE ONE WAS THE WIFE, THE OTHER THE HUSBAND.  THE WIFE HAD TO WAIT ON THE HUSBAND– RIDICULOUSLY FUNNY.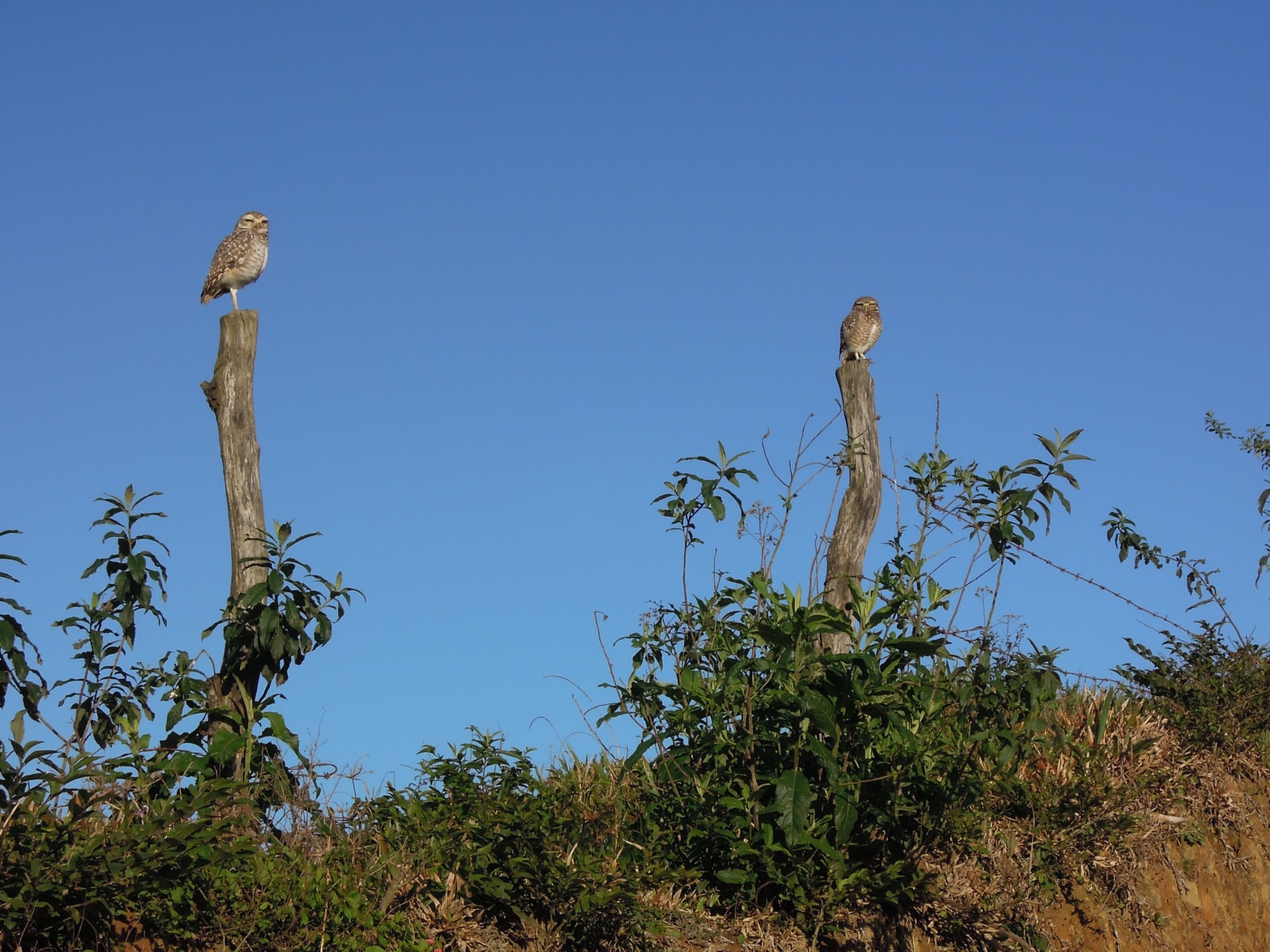 People fall into heterosexual relationships because it is considered to be 'normal' and it is easier to be one of the flock.  Even today, homosexuality is seen as unusual and it takes a strong minded person to, 'come out' and openly declare themselves to be homosexual.  It also can be equally difficult to be openly bisexual, because people get confused by this.
RASA SAYS:
    IT'S A PREJUDICED WORLD BUT WHATEVER IT TAKES TO BRING MATRIARCHY I'M ALL FOR IT.  WE HAVE TO START SOMEWHERE, PERHAPS BY PRAYING.  IF WE PRAY THE SITUATIONS WILL COME, WE WILL BE BROUGHT TO THEM & THEY TO US.  I MEAN RELATIONSHIPS, COMMUNES, APTS FOR WOMEN, SOCIAL GROUPS FOR WOMEN, CLUBS FOR WOMEN, HOTELS EXCLUSIVELY FOR WOMEN & THE LIKE.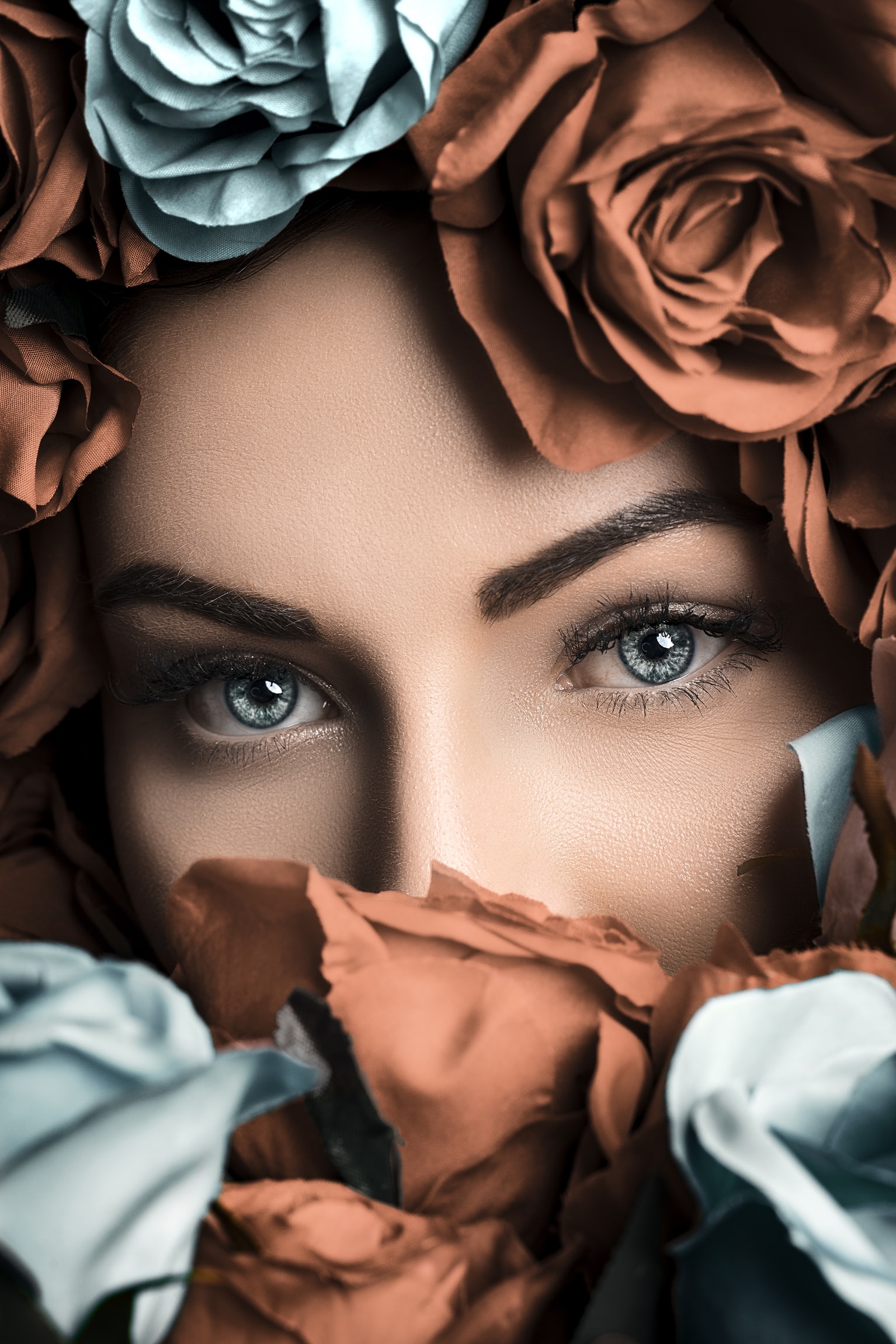 It is of interest that nearly all patriarchal societies and religions tend to see sex as a 'sinful' or 'dirty'.  This is because even submissive women can use sex to influence men.  It suggests that patriarchy does see sexual liberation as a threat to it.  So if we can learn from the bonobo ape and be sexually freer, it could result in a matriarchal society.
RASA SAYS:
    "THE ORIGINS OF PEACE & VIOLENCE" DR. JAMES W. PRESCOTT EXPLAINS THAT SOCIETIES WHICH HARBOR SEXUAL REPRESSION FOR WOMEN ARE VIOLENT ONES, WHILE THE OPPOSITE BODES PEACE.
    SEXUAL LIBERATION FOR WOMEN IS ONE OF THE BIGGEST THREATS TO PATRIARCHY TO BE SURE.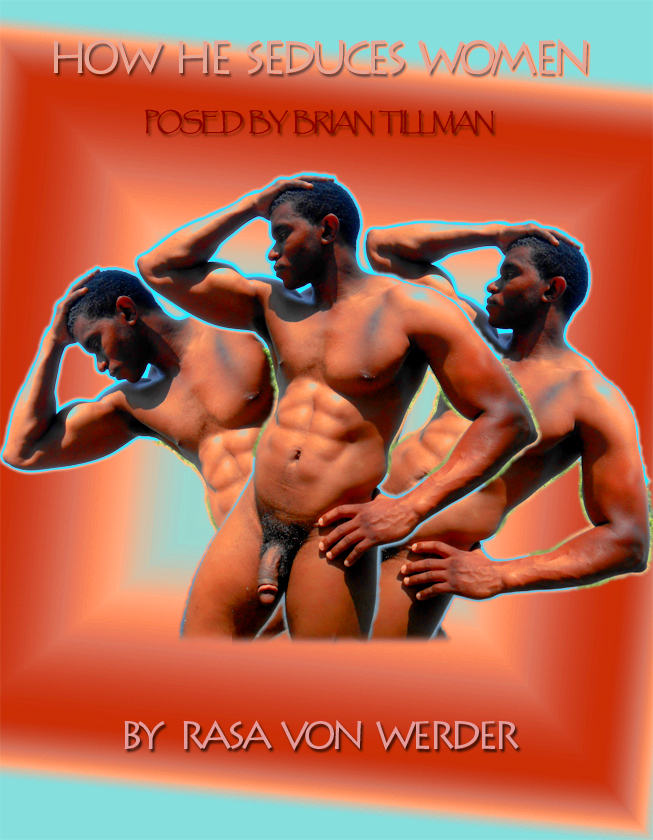 I DID MY LIBERTY BIT PUSHING THE 'COUGAR' IDEA, DATING YOUNG MALES, PHOTOGRAPHING THEM, PUBLICIZING IT & MAKING BOOKS.  I'M TIRED OF THAT PROJECT, BUT IT DID BEAR SOME FRUIT, NOT AS MUCH AS IT COULD HAVE BECAUSE THE MALES DID NOT COOPERATE.
    THERE WAS A MAJOR COMPANY THAT WANTED TO DOCUMENT MY RELATIONSHIP WITH A YOUNG LOVER FOR A FILM, BUT HE WOULD NOT COOPERATE.  OTHER OPPORTUNITIES CAME, BUT THEY WOULD NOT DO IT.  I GOT WEARY OF THE WHOLE THING AS YOUNG GUYS ARE ATROCIOUS TO DEAL WITH & DANGEROUS.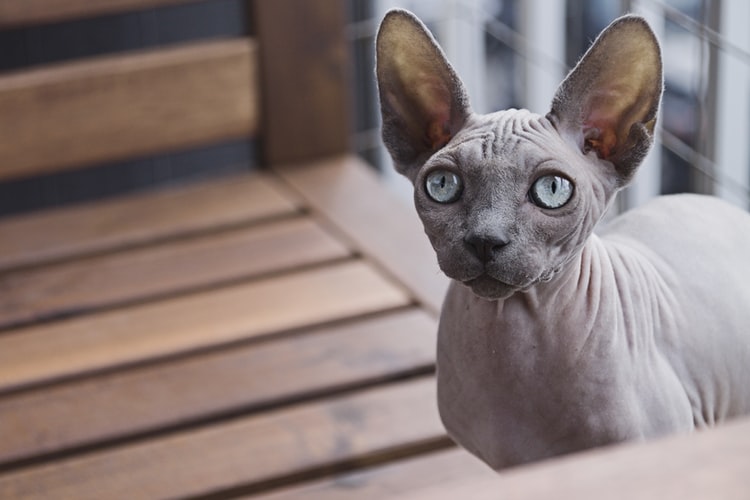 Woman, thou art God.
    These are great ideas to be worked on.  Think about them, see if you can do any of this, & PRAY.  The beginning of anything is prayer, faith, confidence, a positive attitude.  With Mother God, WE CAN DO ANYTHING.

To be continued  Rasa Von Werder  10-14-19