FIFTY OR MORE SOULS ASCEND INTO HEAVEN!
 
1-19-2020-HUGE NUMBERS OF SOULS ASCEND-50 OR MORE
          These are dreams about them & I give detailed explanations of the symbols.

                               I am at the old farm house. My Mom is here.
          (never my earthly Mother, this has to be either Mother God, the Holy Virgin or the Mother-God within my soul. My earthly Mom hated me & severely abused me; she never appears in a good light. Yes, she is in Heaven but in the lowest place & got there by the skin of her teeth, possibly because I sacrificed for her & she had a death bed repentance.)
          In the living room are two of my friends. One is a man that seems to be old, thin, sitting in one corner of the room facing inward, on my left, dressed in dark colors with a hat. He seems 'from the old days.' The other is a female who seems young standing in the other corner of the room facing inward.
 
          (THE OLD MAN COULD BE MY DAD. HE COULD BE HERE BECAUSE OF THE DIGNITY & HONOR OF WHAT IS HAPPENING—SO WE ALL CELEBRATE AS DURING A HOLIDAY.)
          The front door faces the street – which is only about 25' away – & I see a truck stop. First I thought it was Fed Ex, I feel it has a delivery, but it's appearance is a squarish utility vehicle, white, with black writing on the side & a red headline, & out of it steps MY LAWYER with a briefcase– it looks like doctor's case, puffy, thick light brown old leather with a spot that's 'worn' like 'worn down' with soft white scratches on the side. The case is SO BIG it could hold at least 50 lbs or more corn kernels. He comes in with his case.
 
(THE SIZE OF HIS CASE SAYS: THIS CONCERNS A LARGE GROUP OF CLIENTS. IF EACH CLIENT'S PAPERS ARE IN THIS CASE, IT WOULD BE HUGE & PUFFED OUT.)
He is FAT, like 300 lbs, & wearing a beanie hat, shiny dark green.
(IF THIS IS WHO I THINK IT IS, HE'S FAT RIGHT NOW BEING NOURISHED WITH LOVE FROM THOSE HERE. THE *SHINY GREEN* BEENIE HAT SAYS 'BUSINESS ON EARTH' – THIS MAN IS FROM HEAVEN.)
 
          For some reason I cannot speak & I don't introduce him to my two friends – I'm tongue-tied – I know his name yet I can't say it, I remain silent. After a couple minutes he introduces himself to my friends & I imagined he said the name 'Jesus' but I am confused about this, it could not be.
          (BUT IT IS JESUS. THAT'S WHY I AM SPEECHLESS & TONGUE-TIED, I CAN'T TALK FOR SHOCK. JESUS HAS ARRIVED AS A 'LAWYER' TO REPRESENT A HUGE NUMBER OF SOULS, TO SET THEM FREE FROM PRISON.)
I go into the kitchen where Mom is cooking lunch, but the spot she's standing is the sink. I see for some reason she's put my ceramic pots here where the dishes are drying (& they are across the room drying rather than by the sink)—the pots I keep by my desk containing dozens of pens & all colors magic markers—highlighters.
          (SHE'S BY THE SINK BECAUSE MY MOMGOD'S BUSINESS IS SHE'S BEEN HELPING SOULS *WASHING DISHES, CLEANSING IMPLEMENTS SO SOULS CAN EAT*. HER PUTTING MY PENS & MAGIC MARKERS/HIGHLIGHTERS WHERE THE DISHES ARE IS THAT I AM WRITING THESE VISIONS & PUTTING THEM ON TWO WEBSITES NOW. THIS APPARENTLY IS HELPING – PEOPLE READ THESE ACCOUNTS & BECOME AWARE OF THE SOULS & MIGHT PRAY FOR THEM OR GET MASSES. THIS IS WHAT MOM IS SAYING – YOUR POSTS ARE LIKE DISHES, THEY ARE IMPLEMENTS TO BRING NOURISHMENT TO SOULS. SHE WANTS ME TO KNOW SHE APPROVES.)

 
          I want to get outside because seeing out the windows the back yard has filled with a MOB OF PARTY GOERS—they're young like the students at the University near us.
          (LATER I WILL DISCOVER A LARGE NUMBER MIGHT HAVE BEEN KILLED TOGETHER IN AN AIRPLANE CRASH.)
          As I look at them they are on our property to the left – an area I visited the least when we lived there (it made me feel uncomfortable like it was eerie or haunted) & I see part of them, but the 'mob' extends beyond my vision – toward that back field & woods – & they're all wearing the same material clothes. These are white & 'stone washed' thin light denims – both males & females are all wearing this material. Some have on vests in this denim which are open & loose, underneath is the white soft cotton.
(THE CLOTHING BEING SOFT WHITE IS LIKE 'MY SHEEP HEAR MY CALL,' – WE ARE THE SHEEP OF GOD, WE ARE HER LITTLE LAMBS. THE STONE-WASHED DENIM IS THEY HAVE BEEN CLEANSED, AGAIN & AGAIN, BEEN PURIFIED.)
 
          I'm really eager to join them. I feel I've not had any fun in a long time & I want to party.
          (I AM SO HAPPY ABOUT THE SOULS BEING LIFTED; I WANT TO REJOICE WITH THEM.)
          My Mom takes me out for a minute & points to the right, (she's shorter than me)
          (THIS MOMGOD PERSON IS EITHER HOLY MARY, ANOTHER FEMALE SAINT, OR THE MOMGOD WITHIN ME. HER SHORTNESS IS HER HUMILITY.)
          "There's a whole gang of them over there,"
          but I can't see that far & can't run over there right now as I must do some things.
(THIS UNDERSCORES THERE ARE SO MANY SOULS & IN TWO SECTIONS. ONE IS A 'HAUNTED' AREA I DIDN'T LIKE GOING TO.) THE TWO SECTIONS COULD HAVE BEEN TWO MAJOR ACCIDENTS. OR TWO PLANES COLLIDING OR SOME OTHER TYPE VEHICLES WITH MANY PASSENGERS (TRAINS, BUSES) COLLIDING. AT THE END I WILL SEE AN EXPLOSION.)
          I go back into the house & a female in the house is upstairs tending to my Rottweiller, in a cozy middle room such as did not exist there.
          She has a BOX which is like a crib & a radio – the whole side of it is open except for a bottom piece covering a few inches.
          She had my Rottie (Gagee Boy) lying on his back – treating him like a baby, spoiling him somehow, when I glimpse what looks like a tiny human foot with red painted toenails.
 
          I want to take a closer look at this, go pick this little foot up & see it's one of the back legs of my Rottie, his foot turns into a human one—of a wee one.
          The female tending to him is wearing a red fuzzy loose sweater. Is she short & plump?
          (THE RED SWEATER SAYS THIS PERSON OR SOUL IS SUFFERING. TENDING TO MY ROTTY, SPOILING HIM IS SHE IS TENDING TO MY INNER SENSE. *ANIMALS ARE OFTEN INNER SENSES, ESPECIALLY DOGS & CATS, BECAUSE THEIR SENSES ARE SHARPER THAN OURS.* HE HAS A HUMAN FOOT BECAUSE HE IS ME. THIS FEMALE IS NOURISHING ME LIKE A CHILD.  
 
          THE FACT THAT THIS IS A CRIB BUT ALSO A RADIO, WHERE THIS WOMAN IS 'SPOILING' OR NURTURING HIM/ME TELLS ME THIS: THIS IS A WOMAN WHO IS SUFFERING – PROBABLY ON EARTH. THE RADIO SAYS 'TUNING IN.' SHE IS GETTING MY INNER SENSE TO 'TUNE INTO' OR GET THE FREQUENCY/VISION OF THIS MESSAGE.
          MUCH OF THE TIME WHEN SOULS ARE HELPED IT IS A SECOND PARTY THAT TAKES ME THERE OR HELPS ME 'TUNE IN' OR SEE THE REALITY. I DON'T THINK SHE'S A SOUL IN PURGATORY BECAUSE THIS WOULDN'T BE THEIR POSITION.
 
          BUT IF SHE IS ON EARTH SHE'S A SAINTLY WOMAN WHO'S HELPING ME—NOT SURE HOW THAT HAPPENED & DEFINITELY DON'T KNOW WHO SHE IS UNLESS SHE'S ONE WOMAN I KNOW WHO HAS CANCER—THE TORTURE SHE'S BEEN THROUGH THE LAST YEARS HAS LIFTED HER ON HIGH.
          SHE CAN'T BE A SAINT IN HEAVEN AS THEY DON'T SUFFER – SHE WOULD NOT BE WEARING A RED SWEATER.)
          I'm quickly putting on my shoes to go outside to celebrate – the shoes are black canvas with rubber soles, as I slip them on I see I've gotten moist dark dirt on my legs (I'm wearing shorts) & am a bit pissed as I have to clean this off before I go out there – another delay.
          (THIS MOIST DIRT IS SAYING 'YOU WERE WITH SOULS UNDERGROUND', THEREFORE THE DIRT.
          BUT NOW IT'S TIME TO ASCEND INTO HEAVEN OR RATHER CELEBRATE THE ASCENSIONS, I MUST CLEAN OFF THE DIRT!)
          Another thing I attend to. I have in my hands a bouquet of greens. One batch are evergreen branches, close together, not spread out, & with them a bunch of short greens like parsley. I go into Mario's room – the spare room (which always represents separation from a man, lover or husband) which is empty, has pink walls with the paint peeling off, looks dull, dusty, has not been attended in ages.
          (THIS IS ABOUT xxxx & I BEING SEPARATED FOR A WHILE. BUT THE 'EVERGREENS' I'M HOLDING IN MY HANDS ARE SAYING 'THIS WILL BE FOREVER.' THE SHORT GREENS I'M HOLDING ARE SAYING 'IT WON'T BE TOO LONG BEFORE YOU GET WITH HIM AGAIN. BUT OUR SEPARATION SEEMS LIKE A LONG TIME, ESPECIALLY FOR HIM AS HE IS IMMATURE & DOESN'T UNDERSTAND THE SITUATION.
          THE PINK WALLS, UNATTENDED, PAINT PEELING, DUST, ETC IS ABOUT THE ABSENCE OF SEX.
WHY DOES HE FIGURE INTO THIS DREAM? WHY NOT, IT'S MY LIFE.)
 
          I see a silver-grey tall flower pot there, shaped like an hour glass; I put water in it & the greens. I am careful to fill it to the top as the greens are short, want to make sure their bottoms reach the water, & I place this somewhere in the room, wondering should I have put it elsewhere or is this alright? The long-stemmed evergreens are in the middle surrounded by the large bunch of short greens.
          (THIS AFFAIR WILL BE THE 'FOREVER' ONE ONCE WE GET TOGETHER. SYMBOLS OF FOREVER – THE EVERGREENS & SILVER POT, EVERGREENS ARE FOREVER—THEY DON'T DIE IN WINTER, THEY STAY GREEN.
THE SILVER POT, A SILVER ANNIVERSARY IS 20 YEARS – WHICH WOULD BE UNTIL THE END OF MY LIFE.  SEPARATION IS TEMPORARY, WE WILL BE TOGETHER FOR ALL TIME ONCE WE GET BACK.
FILLING WITH WATER IS MY FAITH IN THIS RELATIONSHIP – WATER IS GRACE, KEEPING IT ALIVE. AND THE SHORT GREENS, MAKING SURE THEY STAY ALIVE, IS WE WILL BE GETTING BACK TOGETHER REASONABLY SOON—I WANT TO MAKE SURE I KEEP THAT ALIVE.)
Now it's TIME FOR LUNCH. I see the lawyer walking from the living room to the kitchen. He's changed totally – he's now very thin, no hat, black t shirt, black pants. I believe my friends in the room are following him, I don't see clearly.
          (NOW JESUS IS GETTING READY TO CELEBRATE HIS OWN DEATH – WHICH IS THE HOLY MASS. HE IS THIN, NOT NOURISHED, IN POVERTY, WEARING BLACK.
MY DAD & A FEMALE ASSOCIATE WILL BE PRESENT I THINK BECAUSE THIS IS SUCH A BIG EVENT WITH SO MANY SOULS ASCENDING.)
Myself, I'm going to skip or sacrifice lunch to join the revelry outside. If I have lunch with them I might miss it. These people outside having fun have got all my attention, I so want to have a good time with them!
(WHAT I'M CALLING 'MY SACRIFICE' PROBABLY REFERS TO THE 'HEROIC ACT' I MADE AS A CHILD—THAT ALL THE GRACES I DESERVE GO TO THE SOULS IN PURGATORY.)
          After this dream ended there was an 'epilogue". I saw a vehicle in the sky, made of a dark grey hard plastic, & it EXPLODED. My instant thought was are these souls a large group of younger people who died in a plane crash?
 
          (THIS COULD EXPLAIN WHY SO MANY ARE BEING LIFTED TOGETHER. IT'S LIKE THEY WERE FRIENDS OR ELSE THE EXPERIENCE OF DYING TOGETHER SOMEHOW BONDED THEM, & SO, THEY ARE ALSO BEING LIFTED TOGETHER.
          HALLELUJAH!)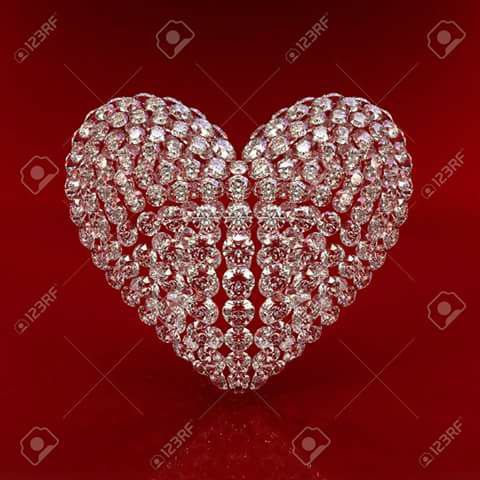 ……………………………………………………….
          DREAM ABOUT MY OWN CLEANSING
                     I see a gutter coming down from a wooded hill, the ground is hard, bare, & through this gutter coming down is what looks like medium light brown mud, lots of it, coming down strongly. I think the mud might represent defecation but there's nothing ugly or disgusting about it. After it comes down, it empties into a sewer under a small iron-covered bridge, goes underground, & I also see the gutter bare & clean. (The dirt around the gutter here & there had black streaks.)
Then I see a lady sitting in a black probably metal wheel chair right on top of the gutter where the mud was coming through & behind her stands a male as if assisting her in the wheel chair. I draw the conclusion that this mud-defecation came from the lady – that it symbolized bad stuff coming out of her & she was cleansed.
          (MY GUESS THIS IS WHAT THIS MEANS: SOULS ARE BEING CLEANSED BUT GOD IS ALSO CLEANSING ME. THERE'S A LOT COMING OUT OF ME & SOON IT'S ALL GONE, & DISAPPEARS.
 
          WHAT IT'S ABOUT HAS TO DO WITH THE BLACK WHEELCHAIR & THE MAN BEHIND IT.
          I BELIEVE THIS MAN IS xxxx WHO TORTURED ME SO MUCH. HE CRIPPLED ME, AS I WAS FIGHTING HIS DEMONS FOR YEARS, COULD NOT DO ANY OTHER WORK. AND SO I AM IN A BLACK WHEELCHAIR, WHICH IS LIKE PAINS OF HELL—FROM HELL–& HE IS BEHIND IT, NOT AS A HELPER BUT AS THE ONE THAT DID IT TO ME.
          BUT GOD HAS RELEASED ME THE WAY SHE RELEASED THE SOULS – I AM FREE – GOD TOOK THE NEGATIVES OUT OF ME!    HALLELUJAH!)
…………………………………………………………
          SOULS ASCENDED IN HEAVEN
                     I see a canal like one you'd see in Venice. In it stand about thirty people – male & female – all wearing identical shirts in a beautiful light violet. The gondola is peacefully gliding along the canal. I do not see a gondolier. I instantly know its Souls who entered Heaven.
          (VIOLET IS A RARIFIED SPIRITUAL LIGHT – THEY ARE DRESSED IN THE BEAUTIFUL LIGHT OF GOD–& THESE SOULS ARE IN A HIGHER PLACE OF HEAVEN, HIGHER THAN AVERAGE.)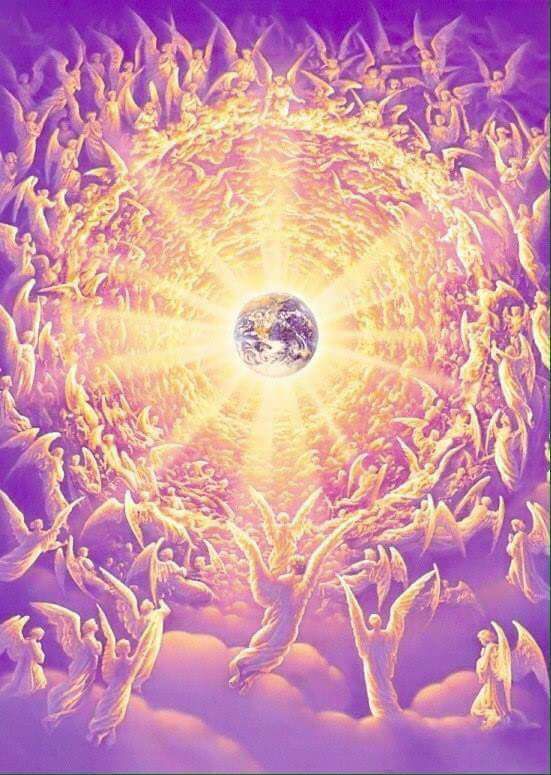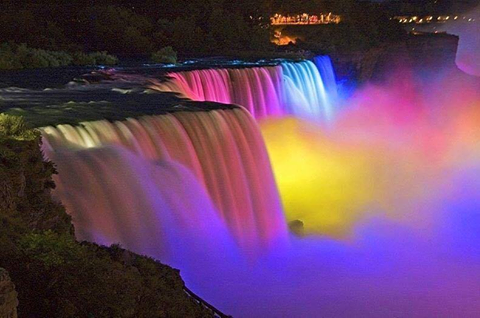 Along the sides of the canal are white (somehow I think of alabaster, it's luminous) buildings close to the water, staircases going up to the dwellings, all PURE WHITE.
          (THIS SHOWS THEIR HABITATS IN THE PURE WHITE OF PERFECTION.)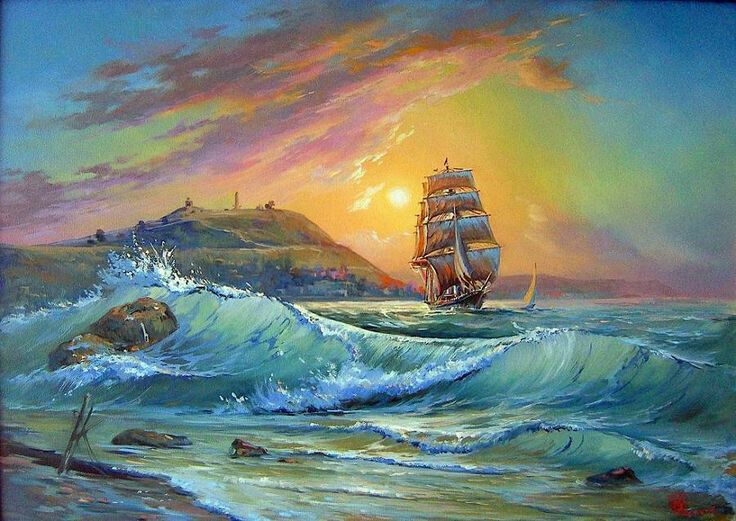 ……………………………………………….
          THE EGGS
                     I see a NEST containing five luminous white eggs the size of goose eggs (about twice that of chickens.) There is white light surrounding the nest.
 
         I think right away these contain LIFE & what is the message? It might be the prayers I'm saying daily during Mass for those WHO HAVE NOT YET BEEN BORN AGAIN. This could say they will soon be born again as I keep saying the prayer.
          (THE PRAYER I SAY EVERY MASS IS THE SAME AS THE BAPTISMAL PRAYER. IT'S ALSO CALLED 'THE SINNER'S PRAYER' WHICH ORAL ROBERTS MADE FAMOUS. THIS IS WHAT I SAY, AMONG THE SEVERAL PRAYERS I MAKE, THIS IS FOR THOSE WHO HAVE NOT YET BEEN BORN AGAIN, TO HELP THEM GET THERE:
          "MY GOD, I RENOUNCE & REJECT THE DEVIL & ALL HIS PRETENSIONS, HIS TEMPTATIONS, HIS LIES & HIS SINS. I REBUKE HIM COMPLETELY NOW & FOREVER.
          I ASK YOU TO COME INTO MY HEART, MY SOUL, MY MIND & MY BODY & STAY THERE FOREVER.
          I ASK THAT YOU WILL LET ME ENTER YOUR SPIRIT & STAY THERE FOREVER & I THANK YOU FOR THIS GRACE."
 
          THIS IS SAYING THERE ARE FIVE SOULS WAITING TO HATCH OR GET 'BORN AGAIN'—AS I KEEP SAYING THE PRAYER! WHOOPEE!)
 
          From Rasa Von Werder   1-19-20