HOW TO MAKE LOVE TO A WOMAN – LESSON III – What Humans Do Not Comprehend Regarding Sexual Love
By Guru Rasa Von Werder   3 4 14
This began with a letter concerning my umpteenth deletion of personal site on face book
(Speaking to William Bond and friends)
If I am her Voice, if I let her speak through me, I must concentrate on Mother God. I must tune out the voices that are irrelevant. She is first and foremost, if I am to represent her.
I am a Voice of Mother God.  I have to HEAR THE MESSAGE in order to say it, I have to SILENCE OTHER VOICES THAT ARE NOT RELEVENT.  I have to be in a still, quiet place mentally, AT LEAST 5 DAYS A WEEK.  William, you understand this principal.  Channeling Mother God – Spirit – Infinite Wisdom and Energy requires MEDITATION, solitude, isolation.  I break my isolation with the personal page (face book), and no matter how much I say I won't – I do too much and I get distracted.
Right now Mother God wants me to CONCENTRATE on Embodiment of God, not so much advertising but rather, CREATING.  First create, then promote.  Not saying no promotion, just saying less.
What has to happen here?  A miracle of vision.  This event requires the FREEDOM OF MY MIND – I must see, hear and understand NEW THINGS that no one has explained, regarding SEXUALITY.
If there was some place I could FIND the answers I would receive them, but there isn't.  I am alone on this path.  William, you are the only one that does help with the working out of Matriarchal tenets.  Your last article about how men created marriage taught me things that were not clear – you expressed it so simply, so plainly; it opened my mind.
Now there is another mystery that I must unlock which I don't believe anyone has explained.  I see it dimly, in parts, in a fog, but it must be clarified, (I believe you can help in working it out.)  Here is the part that I see:
WE CANNOT WORSHIP GOD THROUGH SEX UNTIL THE TIME THAT MEN AND WOMEN RESPECT WOMEN.  RIGHT NOW AS WE BOTH AGREE, THEY DO NOT.
MEN:  INSTEAD OF LOVING WOMEN, DE FACTO HATE WOMEN, AND WOMEN DE FACTO HATE THEMSELVES.  (This is changing with the mantra Woman Thou Art God posited, many are now saying, "I am God!)  MEN PURSUE WOMEN TO DUMP A LOAD, USE THEM AS GARBAGE DISPOSALS FOR SPERM; OR BREEDING, THEY DO NOT LOVE WOMEN.
The Patriarchs have taught males to use women – simply put.  There is rape, molestation, taking from.  Rarely does a man actually LOVE a woman – sometimes they are "in love" in the sense of obsession, fixation, but not LOVING UNCONDITIONALLY AND WITH RESPECT, NOT LOOKING UP TO WOMEN.
to make love to a woman properly there has to be love, and since God is love, one must love God, desire without love is called lust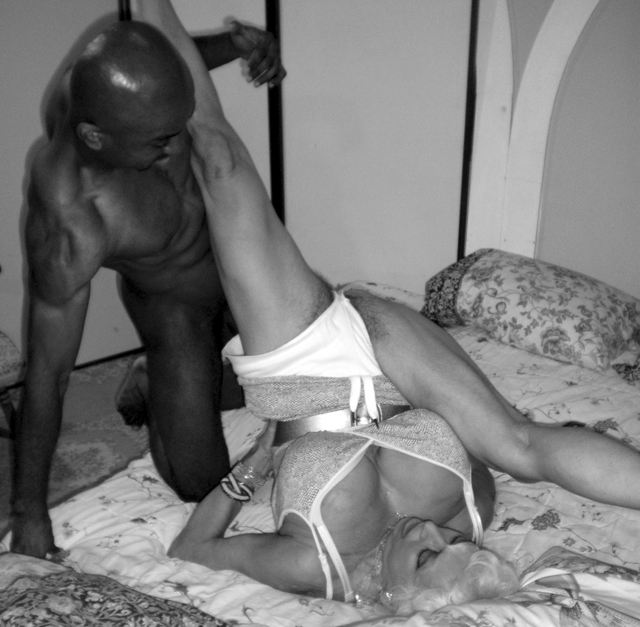 Therefore, my conclusion as the Voice of Mother God – She being inside me, telling me what Truth is, is the following,
"Men must feel love for the woman before they can worship the Almighty God through her.  They cannot continue looking down on her through Patriarchal eyes, they must give up every lie they have been taught, and receive the Matriarchal ways of life and love; they must take up the Culture of Life and give up the Culture of Death.
It is a BAPTISM, where you give up all the lies of Satan, and all his works, and all his pretensions, and then, being cleansed of that sin, surrendering your will to Matriarchy, you are baptized and anointed in new waters.
As long as men love Patriarchy, accept it, live by its rules, they cannot love women, they cannot worship Mother God in the way She wants.  In fact, they cannot love anyone or anything, they cannot love life, – They can love tyranny, exploitation, lying, stealing, torture and murder, but they cannot love God if they remain Patriarchal.  Matriarchy and Patriarchy are opposites.  One of them loves God, the other loves Satan, you cannot serve two masters."
Now that begs the question of what is Satan, what is God?
God is Truth, Beauty, Love, Infinite Power; God is all good and wants the good of all.  God knows all, sees all and can do all things.  God wants us all to be happy, find fulfillment and success here on earth (even though we often meet with punishing karmas or challenges) and joy in all eternity.
Men must be taught in the beginning, when they are young, how to make love to a woman. It is the place of the older women to teach them, but of course, patriarchy makes that a taboo. In the absence of old women teaching them, who does so? The old men – with dire consequences.
What is Satan?  Where does he come from?  I believe Satan and his forces, and his demons, come from the lower self, when humans are not redeemed, or when they have given over some part of themselves to lower energies.  Satan or demons come from the ID – the natural lower instinct, and this ID creates energies, entities, that house inside a being, that can be sent out, that can exist after the person is dead as hauntings.
The ID has no conscience, like a baby that screams for what it wants, the ID has no conception of me and thee, it's only me and what I want, I need.  People grow up past the ID, recognizing that there are others with similar needs.  Those who do not are called SOCIOPATHS.  Sigmund Freud believed this way, (categorizing the ID, the ego and the superego as parts of our personality.) I came to the same conclusion not from him (did not even know his POV until recently) but from study and observation what demons are (as a minister and exorcist of many years), and of how men behave.  I concluded that most of the demons come from inside men – that they deployed them all over the world, and that many men and a few women worship demons in inner and outer ways.  (It is known that the Shadow Govt., illuminati people meet in places like Bohemian Grove, near San Francisco, to decide the political fate of humanity.  They choose, for one thing, in their false elections, who will be the next president of the United States.  The main ritual of these people is a worship to the demon God Molech, the cremation of care ceremony, which some believe is a live infant that is burned to the demon.)
Men have to, therefore, relinquish Patriarchy, and all its lies and pretensions.  (On another level, although women are its victims, they must also give up Patriarchy with its delusions.)
If I want a man to love me as the Embodiment of God, I must first believe it is true. There is little chance he will believe in me that way if I don't believe in myself.
With men, they must give up their pride over women, with women, their humility before men – it is the opposite.
Regarding women:  I have seen where slaves sometimes repeat the words of their masters, deprecating themselves; they have been brainwashed to think little of themselves (or at least speak or act that way).  Abused people develop loss of self esteem, or confidence, – this goes for anyone, slave or free, male or female.  Self deprecation, lack of self respect, self hatred, are destructive.
Therefore, I am saying, those who hold their heads too high above others, tyrannizing them, must lower their heads.  Those who hold themselves too low must rise up and claim their God-hood, no one should be slave or tyrant, we are all God in Nature.  (There are some nuances to this, however, such as a Mother has authority over her child, a woman over a man, by nature, this does not mean tyranny but benevolence, we are not all equals in every way, but we should be equals under the law and equals in the chance for love and happiness.)
Why don't boys and men believe in women as symbols and embodiments of God? Because their religion is twisted – they have been brainwashed to believe many falsities. One is that God created us and went away. Second is that women are not as great as men, that the only Son of God was a man, or that all priests and spiritual potentates are men. These dastardly lies, along with the Patriarchal teachings within pornography and media, have males totally twisted up regarding women. How can they properly make love to them, believing these lies?
WOMEN MUST BELIEVE IN THEIR GREAT GOD WITHIN
The reason that the woman must also believe in the worship of God through her body is that in the event a male sincerely wants to do so, if the woman cannot receive it, how can it work?
The female must believe, for this event to be harmonious and holy,
"I am a God woman.  I deserve homage and love as such.  I am Shakti, the main God, or her symbol, or even her embodiment.  The man now wants to worship this great Shakti, or Almighty God, and he is sincere, and I am going to receive it."
Men must be taught how to kiss a woman all over her body. Why is it that we woman are giving them so many blow jobs, but we get so little touch and affection?  Because they have not been taught properly, from the beginning, by older women.
Now if a woman has no glint that she is God within, or symbolizes God, or is the Embodiment of the Almighty, then she is not a fitting receptacle for this adoration; the ritual of love falls short of what it could be.  Not saying it has to be an unloving or harsh, not saying it cannot be pleasant or blissful, it simply falls short of a Sacred Ceremony.
For the love making to be completely perfect, both the male and the female must have the Spirit of God within them, and be aware that God is in both, and it helps even more if they both see the Shakti God is superior, the Shiva God is auxiliary, then this – in our religion called Shaktism and Advaita, is a perfect love-making act.
What does pornography (created by old men) teach our boys? To use, degrade and punish women through sex.
Consider this – that the man is not in the Spirit of God.  Can he then worship God?  Certainly not.  The man who has not had the "born again" experience, where the Spirit of God awakens in him, does not have love.  Therefore, one who does not have love, cannot give love, his "love making" is only a physical discharge, even if he may be skillful, but the energy is of the lower self.  This is the definition of lust.  Those who have lust have no compassion or empathy, they merely seek partners for a physical experience, and this includes all the abusive experiences of sex.
But a man who is born again, has the Spirit of God within him, also has compassion and empathy, he has virtue, he cares about his partner.  This does not mean he subscribes to a false morality of patriarchy, is prudish or repressed in his morals (few men are, although they are strong in hypocrisy), like following a dozen rules makes him a "good boy" or a bad one.  Our religion does not subscribe to monogamy as a rule.  If you want it, have it, but it is not demanded in our Catechism, compassion is.
There is too much worry on what he wants, not enough on what we want. We want to be caressed, massaged, kissed, given oral, humped with feelings. The way you look at us, treat us all day, at dinner, the attention, the kindness, this is all a part of foreplay. Think about us, not yourself for a change.
Now about women.  In our morals, women should not use men just as men should not use women.  Women have had to use men in the past, because unjust laws and customs made them victims of male economics – they had to jump through hoops to get men, especially rich men, for money.  There is such a thing as cooperating with this system but another thing to con or deceive someone.
Our morals are not patriarchal morals, forcing marriage and faithfulness on women.  We hearken back to a time when sex was free, when there was no marriage, when no one cared about paternity, as resources, status and security were in the hands of Mother.  There might be some concessions here and there to modern times, but we always stretch backward to ancient Matriarchs and how they would see things.
Women like to have their feet kissed and rubbed, legs also, their whole body. Some women like one body part attended to a lot – you have to ask to see what she likes – so ask.
The bottom line is, patriarchy has screwed up and twisted the whole idea of making love, and sex.  They have confused and distorted it.  They scream how sinful it all is, then they produce patriarchal pornography where men are paid to act as subhumans, where women are paid to cooperate,  and the majority of males, who are now addicted to the trash, are influenced by it.
To think abut morality as explained by patriarchs is to ponder sexual repression of women and approval of male crimes toward others.  This is not our morality, women repressed, men exonerated for rape and child abuse.
Our morality is that sex was created for love.  One would never rape, or abuse, or use another.  The body can be used for all sorts of things, bad and good.  In the case of sex, when love is in it, even for one hour (we are not patriarchs, we do not demand lifetime relationships) then it is Godly.  But to give love, one has to have love, not just working out of the Muladhara.
Please see my book, "Old Woman – Young Man, Why They Belong Together." For one thing, we guide, mentor males into the Culture of Life which includes the art of making love. Men are lost without us – this world is lost.
The sex glands, – vagina, clitoris, penis, are made for pleasure.  Most of the nerve endings of the body are housed there.  There is a reason for this – it is to feel good, for ourselves and partners.  Even if people are not spiritual and have no love, sex brings relief and feel-good hormones.  There is no spiritual law or reason why people should not have sex even if it remains on the lower chakras. We are just saying that "love making to worship God" is a special level, what this website is about.  This is not pornography, this is worship of Mother God through the body and through all of Nature.
When we say, "How to Make Love to a Woman" we mean spiritual / physical love, the deepest, truest, complete love, that covers all the needs of the human body, psyche and soul.
In particular, we are off-setting the way boys have been trained to de facto HATE WOMEN and show some of this hate through sex.  We are saying we need the young males to love us, and to love us, they have to stop hating us.  Women, in particular, are extremely sensitive, and most of them are more loving than are men – certainly so after males have been trained to turn zombie.
In order to make love to a woman you have to feel love, even if you are not a spiritual proficient, you have to want to take that path.  Women need tenderness, empathy, they need to have their skin touched, caressed, massaged, kissed, oral, they need kind words and sweet thoughts.
Boys are not taught this in patriarchy.  Lesson three is that if you want to make love to a woman, give up patriarchal ways, care about the woman, and that will be the beginning.  If you care about her, you will think about her needs.  It isn't all you, the blow and hump, – that doesn't cut it.  Learn to be gentle, caress so that you touch only the hairs on her arm, no groping, grabbing, jumping on her like a rabbit or lying there while all that happens is her service.  Grow up, to be a man is to love.
Guru Rasa Von Werder   3 4 14