RESIST VACCINES!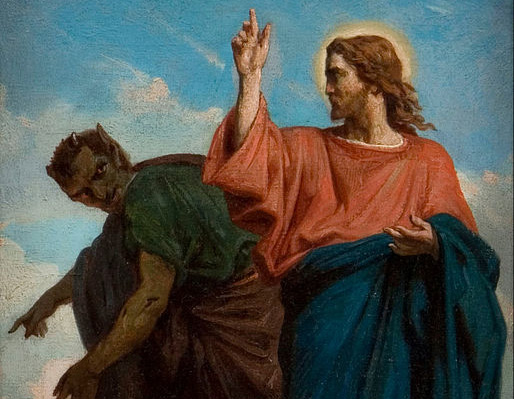 VACCINE: " On the other hand, and that which exposes these criminal frauds (Luke 12:2), we have Dr. Wakefield warning, "THIS IS NOT A VAX, IT IS IRREVERSIBLE GENETIC MODIFICATION" 
See SONS OF LIBERTY WEBSITE & OR THE WASHINGTON STANDARD, article: 
"OPERATION WARP SPEED" Now You Know Why – Dr. Warns : "THIS IS NOT A VAX, IT IS IRREVERSIBLE GENETIC MODIFICATION" (VIDEO)
Friends: Do not get any vaccines orchestrated by the US govt, Bill Gates, World Health Organization or ANYONE.
https://sonsoflibertymedia.com/operation-warp-speed-now-you-know-why-dr-warns-this-is-not-a-vax-it-is-irreversible-genetic-modification-video/?utm_source=OneSource&utm_medium=Push
They created ALL THE NEW DISEASES like AIDS, Ebola, Sars, Covid – all of them. They have patents. They also have cures that are patented, but they will not make them available to the people.
Do NOT NOT NOT trust the Patriarchal organizations, whoever, whatever they are, they are DEMONIC & they come to STEAL, KILL & DESTROY.
There is not a SHRED OF DECENCY in the intents or motives of any Patriarchal organization, including their major religions, governments, so-called help institutions – nothing. All organizations run by men are CORRUPT, EVIL & have HARMFUL INTENT.
The only way we will escape the tyranny of Satan/men/Patriarchs is to hold onto MOTHER GOD & work for the coming MATRIARCHY. There is no other way.
RESIST THE DEVIL & HE WILL FLEE. Do not get any injections of ANY KIND while Satan rules the world. Resist, even if it means your life will be more difficult, resist in order to save yourself & your children.
https://sonsoflibertymedia.com/operation-warp-speed-now-you-know-why-dr-warns-this-is-not-a-vax-it-is-irreversible-genetic-modification-video/?utm_source=OneSource&utm_medium=Push
See SONS OF LIBERTY WEBSITE & OR THE WASHINGTON STANDARD, article: 
"OPERATION WARP SPEED" Now You Know Why – Dr. Warns : "THIS IS NOT A VAX, IT IS IRREVERSIBLE GENETIC MODIFICATION" (VIDEO)