1-17-20 OUR DESTINIES
 LETTERS BETWEEN WILLIAM BOND,  Xxx & RASA
HI WILLIAM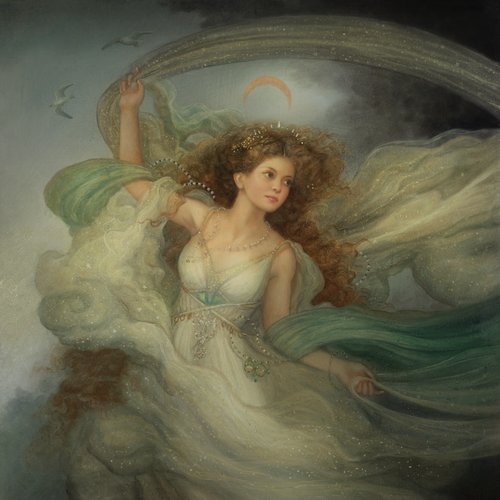 IT IS EXTREMELY DIFFICULT TO KNOW HOW THE WORLD WOULD BE WHEN WOMEN 'RULE THE WORLD' AS THERE HAS NEVER BEEN A WORLD LIKE OURS RULED BY THEM.  LAST TIME WE RULED WE HAD VILLAGES OF NO MORE THAN 15K (FROM WHAT MARIJA GIMBUTAS EXPLAINED) & BESIDES THAT THE SOCIETIES WERE HUNTER-GATHERERS.
        ALL I CAN SAY IS FOLLOW YOUR HEART.  FOR A WHILE YOU RESEARCHED & PROMOTED THE TOPIC OF THE FEMALE MERMAIDS & YOU GOT HUGE RESPONSES TO THAT, YOU BECAME THE FOREMOST AUTHORITY OF MERMAIDS IN THE WORLD.  THAT WAS QUITE AN ACCOMPLISHMENT – WHO WOULD HAVE EVER THOUGHT YOU'D GET INTO THAT FIELD?
 
    AT THE SAME TIME YOU DID THAT – THOSE SAME FIVE OR SO YEARS – I WENT INTO A FIELD NEVER ANTICIPATED, BECOMING A COUGAR AFTER 30 YRS OF CELIBACY & A PHOTOGRAPHER OF THE 'WORLD'S MOST BEAUTIFUL MEN.'
    WHAT A DEPARTURE WE BOTH MADE FROM OUR USUAL MATRIARCHAL WORK, YET IT WAS MATRIARCHAL, BUT DIFFERENT.  WE FOLLOWED OUR HEARTS.
        I AM NO LONGER 'TURNED ON' OR STIMULATED BY THE SUBJECT OF BEAUTIFUL YOUNG MEN.  IN FACT, MY WEBMAN THINKS MY LATEST BOOK ON THEM SHOULD BE PROMOTED & I COULD, FOR THE FIRST TIME, MAKE SOME MONEY OFF MY BOOKS.  BUT I TOLD HIM
 
"I CAN'T STAND THE THOUGHT OF THEM.  THEY REPULSE ME."
    I COULD NEVER IMAGINE THAT I WOULD ENTER THAT FIELD, & ONCE IN IT, COULD NOT IMAGINE EXITING IT, BUT I DID.
    ARE YOU STILL INTRIGUED BY THE MERMAID ISSUE OR DONE WITH IT?
    THERE WAS A BOOK THAT WAS FAMOUS (PUBLISHED 1976) – GAIL SHEEHY'S "PASSAGES."  I READ IT.  I JUST LOOKED HER UP – DID NOT EVEN KNOW CELEBRATED SHE IS.  
AFTER THE WRITING OF THE 'NEW RELIGION' I WAS UNABLE TO EVEN THINK ABOUT THE SUBJECT, COULD NOT GO ON ANY MORE.  SO THERE IS ONE DOOR CLOSED, BUT ANOTHER DOOR OPENED.
FOR A WHILE YOU HEARD MY LAMENTS ABOUT BEING BURNT OUT & FIGHTING DEMONS – THE LATTER IS PROBABLY THE MORE PERTINENT ONE – JUST BECAUSE I WAS FINISHED WITH A SUBJECT I CAN'T SAY I WAS 'BURNT OUT', ONLY FINISHED.  BUT THE LATTER YES, I EXORCISED THE DEMONS OF xxxx SO THEY HAVE FOR NOW LEFT BOTH OF US ALONE – I AM SPRINKLING HOLY WATER THROUGH MY HOUSE DAILY TO KEEP THEM AWAY.
DURING THIS EPISODE I ALSO SPENT MY EVENINGS WATCHING VIDEOS ABOUT SAINTS INSTEAD OF SECULAR SUBJECTS, & THIS HELPED ME GET MY BEARINGS.  LAST NIGHT I ENDED UP WITH RAMANA MAHARSHI, THE GURU OF NONDUALITY, WHICH IS WHERE I LEFT OFF YEARS AGO – 2007 – HIM BEING MY 'LAST GURU.'  I DID DO A COUPLE OF CHAPTERS FOR THE RELIGION ON HIS ZEITGEIST BUT I DID NOT PLUNGE INTO IT COMPLETELY.
 
AS OF LAST NIGHT I HAVE PLUNGED IN.  I SPENT THE NIGHT WATCHING HIS VIDEOS, THEN SPOKE TO HIM FOR A WHILE (CHANNELING HIM IN HEAVEN), AND TODAY I SPENT FOUR HOURS IN MEDITATION, MUCH INSPIRED BY HIM.
I HAVE NOW FIGURED OUT – I SHOULD HAVE KNOWN – WHAT EXACTLY GOD MEANT WHEN SHE SAID 'QUIT THE CELIBACY, STOP SUFFERING & HAVE FUN.'
I SPOKE ABOUT A THING ON MY WEBSITE CALLED 'LEELA' OR 'LILA' IN THE YOGA PERSUASION, BUT I WAS NOT FULLY PRACTICING IT, BECAUSE I SUFFERED SO MUCH WITH THIS 'HAVE FUN' BUSINESS, IT WAS IMPOSSIBLE.  I WAS PLAGUED BY ANXIETY FIGHTING THE LOW MINDEDNESS OF THE WORLD, THE FLESH & THE ONSLAUGHTS OF THE DEVIL, ESPECIALLY AFTER I FELL IN LOVE.
 
NOW THINGS ARE QUIETED DOWN & I WILL TRY AGAIN.  LEELA IS WHEN GOD ENJOYS LIFE ON EARTH.  IT MEANS WHEN WE PERSONALLY EXPERIENCE LIFE, OUR CONSCIOUSNESS OF GOD IS PRESENT, GOD IN US DOES EVERYTHING, EVEN DRINKING ALCOHOL & HAVING SEX.  THIS IS WHAT I FOUND SO DIFFICULT, TO DO THESE HUMAN, PHYSICAL THINGS WITHOUT AT SOME POINT FALLING TO THE LEVEL OF THE FLESH MENTALITY.  I WAS UNABLE TO KEEP MY MIND ON GOD – WHICH WOULD BE LEELA – & I FELL INTO JEALOUSY, CONFUSION, YEARNING, DESIRES & LOW MINDEDNESS, ALL OF WHICH CARRY TURMOIL, MISERY & ALL THE TORTURES WE KNOW.
I THINK THIS WAS THE CHALLENGE GOD WANTED ME TO MASTER.  I HAD TO ENJOY THESE 'PLEASURES' WITHOUT ATTACHMENT, WITHOUT YEARNING, ALLOWING THEM TO HAPPEN OR NOT, NOT CHASING OR PURSUING OR FEELING PAIN WHEN MY PLEASURES WERE NOT MET  (MOST OF THE TIME I WAS FRUSTRATED, REJECTED OR USED, NOT LOVED, SO IT WASN'T FUN.)  SO THERE'S A HUGE DIFFERENCE BETWEEN EXPERIENCING LIFE IN THE FLESH, THE MIND IN THE FLESH, OR EXPERIENCING THE SAME THING WITH GOD UPPERMOST IN THE MIND.  BUT IS THIS EASY?  IT'S ONE OF THE GREATEST CHALLENGES I'VE EVER MET, BUT I THINK I AM PAST FALLING DOWN & CAN MAINTAIN THE HIGH CONSCIOUSNESS NOW.  I WILL TRY.
 
AFTER I FELL IN LOVE, MY GREATEST FEAR WAS LOSING xxxx BUT WE HAD A MYSTICAL MARRIAGE (2019) & THAT DISSOLVED–BIT BY BIT–MY FEAR.  NOW I CAN 'LET HIM GO' BECAUSE I KNOW I WON'T LOSE HIM, SO I NO LONGER HAVE 'ATTACHMENT' & WITH IT 'ANXIETY.'  AND SO NOW I AM FREE.  BUT HE ISN'T AS HE IS YOUNG & DOESN'T UNDERSTAND.  THE TABLES MUST NOW TURN.  I LET HIM GO BUT HE HAS TO HOLD ONTO ME.  I CAN CONCENTRATE ON GOD, NOT HIM, WITHOUT LOSING HIM, BECAUSE IF HIS LOVE IS TRUE & DEEP, HE WILL PURSUE ME & HOLD ONTO ME BUT I DON'T HAVE TO HAVE THE FEAR I USED TO.  MY FREEDOM FROM ATTACHMENT GIVES ME THE OPPORTUNITY TO PRACTICE 'LEELA.'
THAT IS THE 'PASSAGE' I AM GOING THROUGH NOW.
ANOTHER THING.  I HAVE BEEN CONCERNED ABOUT FINISHED MY WORK.  ONE OF THE THINGS I CAN DO THAT FEW PEOPLE CAN IS THE INTERPRETATION OF DREAMS.  I AM REALLY GOOD AT THIS, I WANT TO LEAVE BEHIND BEFORE I DIE AS MUCH AS POSSIBLE OF THIS SUBJECT, IF I DON'T, ALL MY KNOWLEDGE WILL BE LOST.  THE ONE BOOK I PUBLISHED IS BUT LIKE 5% OR LESS OF WHAT I KNOW, I COULD FILL AN ENCYCLOPEDIA WITH ALL THE SYMBOLS I UNDERSTAND.  BUT I HAVE BEEN WORRYING – WHEN WILL I HAVE THE TIME TO DO THIS?  ESPECIALLY WHEN xxxx COMES TO LIVE WITH ME, I'LL BE BUSY WITH HIM.
 
I HAVE NOTICED, HOWEVER, THAT I LIKE WRITING DOWN MY DREAMS EVERY TIME I HAVE THEM, WHICH IS ALMOST NIGHTLY.  IT ISN'T HARD AT ALL, NO MATTER WHAT – I HAVE MANY THOUSANDS OF DREAMS ON AUDIO TAPE & ON THE COMPUTER.  SINCE I AM WRITING/INTERPRETING THEM DAILY THEN WHY NOT JUST POP THEM ONTO MY WEBSITE?  AND THE MOST IMPORTANT ONES, ON OUR BLOG?  WHY NOT?
BECAUSE I FEARED I MIGHT NOT HAVE TIME TO MAKE 'FORMAL' BOOKS & PUT THEM INTO BOOK FORM & PUBLISH THEM, BUT THIS IS A WAY OF DOING IT.  JUST DO IT 'AS IS' – GIVING COPIOUS EXPLANATIONS OF THE SYMBOLS WITH EVERY DREAM INSTEAD OF MAKING A 'DREAM DICTIONARY' WHICH WOULD BE MORE TEDIOUS.  THIS WAY I GET IT DONE.   THAT'S MY PLAN NOW.
AND ALSO I WANT TO FINISH EXPLAINING MY LIFE BEFORE I DIE.  MY WEBMAN JUST FINISHED EDITING BOOK 2 OF MY LIFE, THIS HAS TO BE ILLUSTRATED & PUBLISHED.  THEN I'LL DO BOOK 3 & THAT SHOULD COVER IT.  I DON'T WANT TO LEAVE BEHIND WRONG ASSUMPTIONS, DELUSIONS & THE HALLUCINATIONS PEOPLE HAVE ABOUT ME.  I NEED TO LEAVE BEHIND MATERIAL THAT EXPLAINS MY LIFE AS WELL AS IT CAN BE EXPLAINED.  IF I DON'T, THEY WILL BASTARDIZE IT.  I ESPECIALLY DO NOT WANT THE LOW MINDED TO TURN MY LIFE INTO A PORN / SEXUAL / GOTTA' HAVE A GIMMICK / LOW MINDED / MATERIALISTIC SYNOPSIS.  MY LIFE IS THE GRACE OF GOD & THIS IS WHAT MUST BE EXPLAINED IN ABSOLUTE DETAIL.  EVEN WHEN THEY DO DOCUMENTARIES ON MY LIFE OR ASK ME QUESTIONS, PEOPLE ARE SO LOW MINDED, THEY INEVITABLY DRAG MY LIFE DOWN.

AND SO, AS FAR AS WHAT YOU SAY, I BELIEVE YOU'LL FIND A ROAD FOR YOURSELF SOON, AS 'NATURE ABHORS A VACUUM' & WE ALL NEED SOMETHING TO THINK ABOUT, WORK ON & LOOK FORWARD TO, SO I KNOW YOU WILL FIND SOMETHING GREAT TO DO.…BEST WISHES, RASA
From xxx—Good morning, Rasa.   It sounds like you have a good plan overall, and had indeed gotten some great insights, particularly about Leela versus attachment.  That makes a lot of sense overall, and I wish you the best.
I will note that different audiences will likely require different versions of the message tailored specifically to such audiences.  Marketing is important.  Most people, to one degree or another, seem to want to know "what's in it for me", so that will of course need to be addressed.  Try to figure out what makes a particular demographic (or psychographic) group "tick", as it were, and then try to appeal to that while still remaining accurately on point about the topic at hand…..best of luck to you both, and have a nice day…..xxx
---
from William Bond

 
I think I have said everything I wanted to say about Mermaids, Rasa I don't think I have any more to add.
I agree it is easy to stay spiritual if you remain celibate and live in a cave somewhere but a lot more difficult if you live a life of an ordinary person. But I think it is important for spiritual people to mix with normal people. The reason is that if all spiritual people hide themselves away, then they don't pass on the knowledge they gain through communicating with spirit, to the world.
Unfortunately most people cut themselves off from spirit and take more notice of what other people tell them than listening to unlimited wisdom of the ONE. As Jesus said, "when the blind led the blind both fall in the ditch." This is why the world is in such a mess.
The trouble is that the more we communicate with spirit the more we move away from conventional wisdom and that causes problems. We see this throughout history, when anyone challenges conventional wisdom, people don't like it and fight back.
Years ago I did like your stance on, "I strip for God". This is what Jesus tried to do, bring the spirit into all aspects of life. And you are doing the same with your relationships with younger men. It is also what we find in Taoism and Tantra of bringing spirituality into our sex-life. The idea of cutting spirituality away from sex, is why it causes so many problems for people.
The spirit inspires us to do these things but once we are on the path we have to keep in contact with spirit because as we both have discovered, when we lose that contact, things start to go wrong. That is why recently I have been trying to do more meditation……William
HI FRIENDS        
        THANKS FOR THE GOOD LETTERS. 
    THIS NIGHT I PRAYED FOR 'LEELA' & GOD SHOWED ME A BIG DREAM.  YESTERDAY I DREAMED ABOUT "FREEDOM" WHICH I THINK MEANT "NONDUALITY."  I WROTE IT DOWN BUT DID NOT YET INTERPRET IT.  AND THIS LEELA DREAM I HAVE NOT TYPED YET OR INTERPRETED.  I WILL DO THE WORK ON THE DREAMS, PUT THEM ON MY SITE & PRESENT THEM TO YOU FOR OUR BLOG ALSO.  AS I SAID, I THINK THIS IS THE WAY FOR ME TO GO FOR THE TIME BEING, AS IT'S WHERE MY MIND IS.
    WHICH BRINGS ME TO A POINT, THAT xxx BROUGHT UP.  xxx, I HAVE A DIFFERENT PERSPECTIVE TO THE QUESTION WILLIAM RAISED – AS TO WHAT HE SHOULD DO NEXT.  YOU FORGET ONE THING.  WE ARE NOT MACHINES, WHICH POP OUT ON DEMAND WHAT THE WORLD WANTS.  TO BE HONEST, WE CAN SAY "FUKK THE WORLD, IT'S GOD & MY HEART THAT COUNTS"  BUT AT THE SAME TIME, WE SAVE THE WORLD WHEN WE FOLLOW OUR HEART!
 
IT IS OUR HEART THAT TELLS US WHAT'S RIGHT FOR US TO DO AT ANY GIVEN MOMENT IN LIFE, BECAUSE WE MUST SERVE / LOVE OURSELVES AS WELL AS OUR NEIGHBOR.  IF WE GO AGAINST THE GRAIN OF OUR OWN SOUL OR DESIRE, WE ARE ACTUALLY DESTROYING OR SACRIFICING OURSELVES (MARTYRDOM, WHICH IS SOMETIMES THE RIGHT THING TO DO, BUT NOT ALWAYS!) — & IT DOES NOT HELP THE WORLD.  HERE IS HOW AN ARTIST WORKS & HOW ANYONE MUST WORK:  FOLLOW YOUR HEART, & YOUR ART WILL HAVE MEANING.  IF YOU PAINT WHAT THE PUBLIC WANTS, (AS YOU SUGGEST TEST THE MARKET & FULFILL THE NEED) & YOUR HEART IS NOT THERE, THE ART IS NOT ALIVE WITH YOUR INNER EMOTIONS – NO MATTER HOW SKILLED IT'S 'DEAD.'
 
    I DO NOT RECOMMEND WILLIAM TEST THE MARKET & FULFILL THEIR NEEDS, I BELIEVE THE WAY OF MEDITATION, IS THE RIGHT ONE.  AS HE GETS HIS MIND ON GOD, THE UNCONSCIOUS, THE DEEP SOUL, WILL SOONER OR LATER WELL UP IN HIM & GIVE HIM A VISION, AN UNDERSTANDING & A DESIRE, & THAT IS WHAT HE FOLLOWS.  FUKK THE WORLD.  THIS IS THE 'BROAD HIGHWAY TO HELL' WHERE EVERYONE GOES, FOLLOWING EACH OTHER, LOOKING AT STYLES, FASHIONS & TRENDS, REPEATING CLICHES, ETC.  THEY THINK THEY'RE BEING 'SMART' BUT IT'S THE WISDOM OF THE WORLD, THEY'RE ALL FOLLOWING EACH OTHER & REALLY NOT DOING ANYTHING ORIGINAL.  (I AM NOT SUGGESTING NONE OF US BORROWS FROM THE PAST, WE ARE ALL PRODUCTS OF WHAT WENT ON BEFORE US EVERY DAY IN EVERY WAY.  BUT WE MUST BE CHOOSY AS TO WHICH PART OF THE PAST WE MIGHT BORROW FROM.)…..    RASA
Xxx  I REREAD YOUR LETTER & I SEE YOU DID STATE TO WILLIAM TO FOLLOW HIS HEART PRIOR TO SAYING TEST THE MARKET, SO I AGREE, IT ISN'T WRONG TO UNDERSTAND A MARKET, JUST CAN'T BE THE MAIN THING.