12-27-19–SAINT & I GET 2 SISTERS ASCENDED
 "THE ASIAN KARATE INSTRUCTOR"
 
        I'm messing about somewhere when I see this small Asian guy who does some wild karate dance moves. He can twirl around countless time & do footwork faster than James Brown. I tell him I'd like him to teach me, & he says,
 
        "Can you do this"
        & shows his moves & I say,
        "Yes, but not as well as you."
        We agreed on some sort of arrangement. I am sitting outside in a courtyard talking to another guy when suddenly I say to him,
        "Wow, I promised the Asian instructor, we have an appt & I could be late!"
        I run to the building right by here & the Asian is at that moment at the door. It's a screen door, one of two doors, he appeared there the moment I did, we are both startled.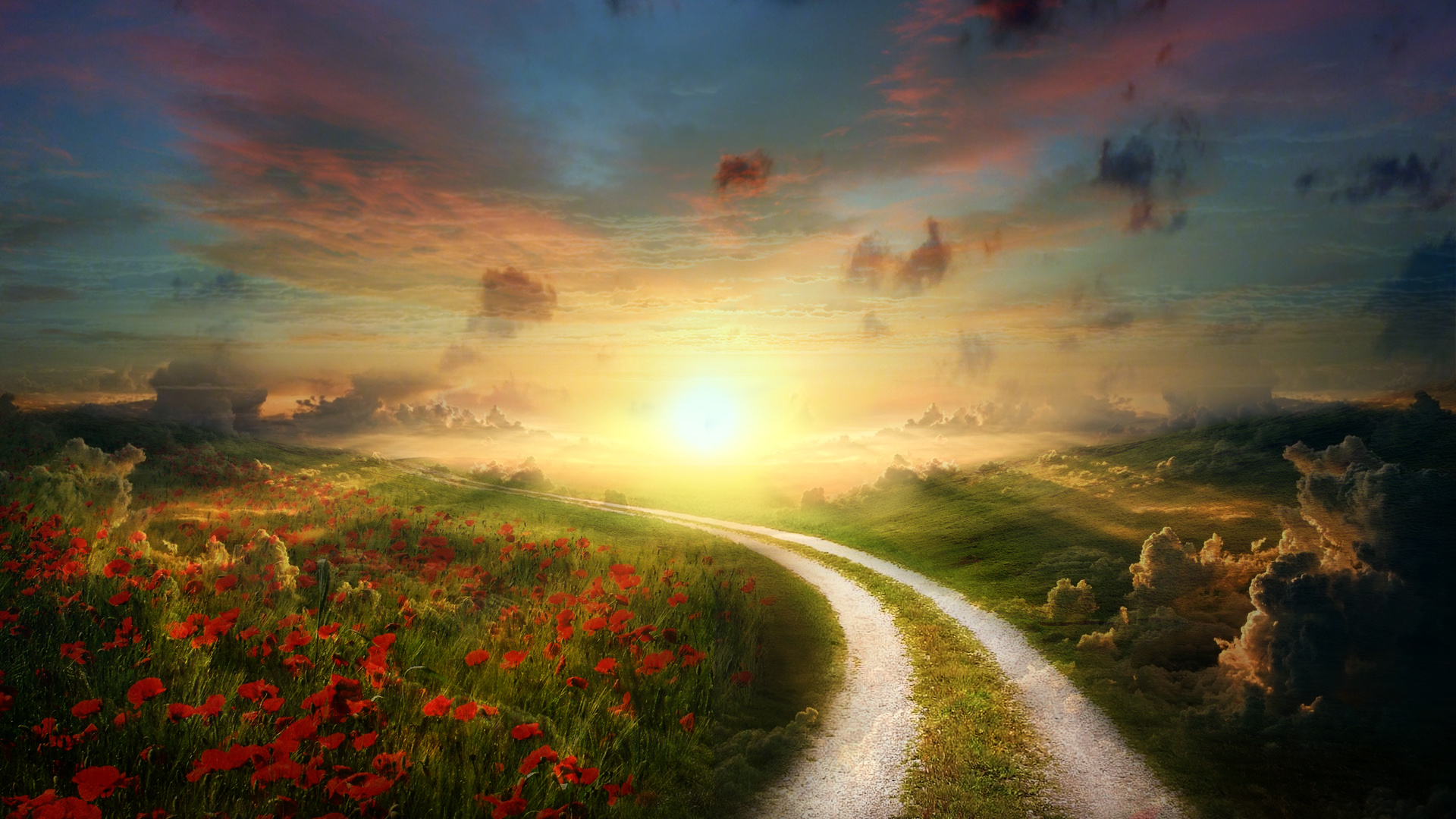 (TWO DOORS, THE ONE I FACE HIM AT IS A SCREEN DOOR, IN THIS BUILDING REPRESENTS THE WORLD OF PURGATORY VS THE ONE OF THE EARTH. THIS SAINT (NOT AN ANGEL BECAUSE HE HAS SISTERS) & I HAVE MADE SOME SORT OF AGREEMENT THAT WE'LL WORK TOGETHER TO HELP SOULS. IT TURNS OUT THESE ARE TWO FEMALES I CALL HIS 'SISTERS.' THIS COULD BE FLESH & BLOOD OR HE COULD BE AN ASCENDED PRIEST & THEY MIGHT BE NUNS.
        IT SEEMS THAT IT REALLY HELPS WHEN ONE HAS A SPONSOR FROM HEAVEN TO WORK WITH. OFTENTIMES THE HOLY MARY HAS APPEARED TO ME – IN THE PAST – & BROUGHT ME SOULS IN THE FORM OF 'A BABY.'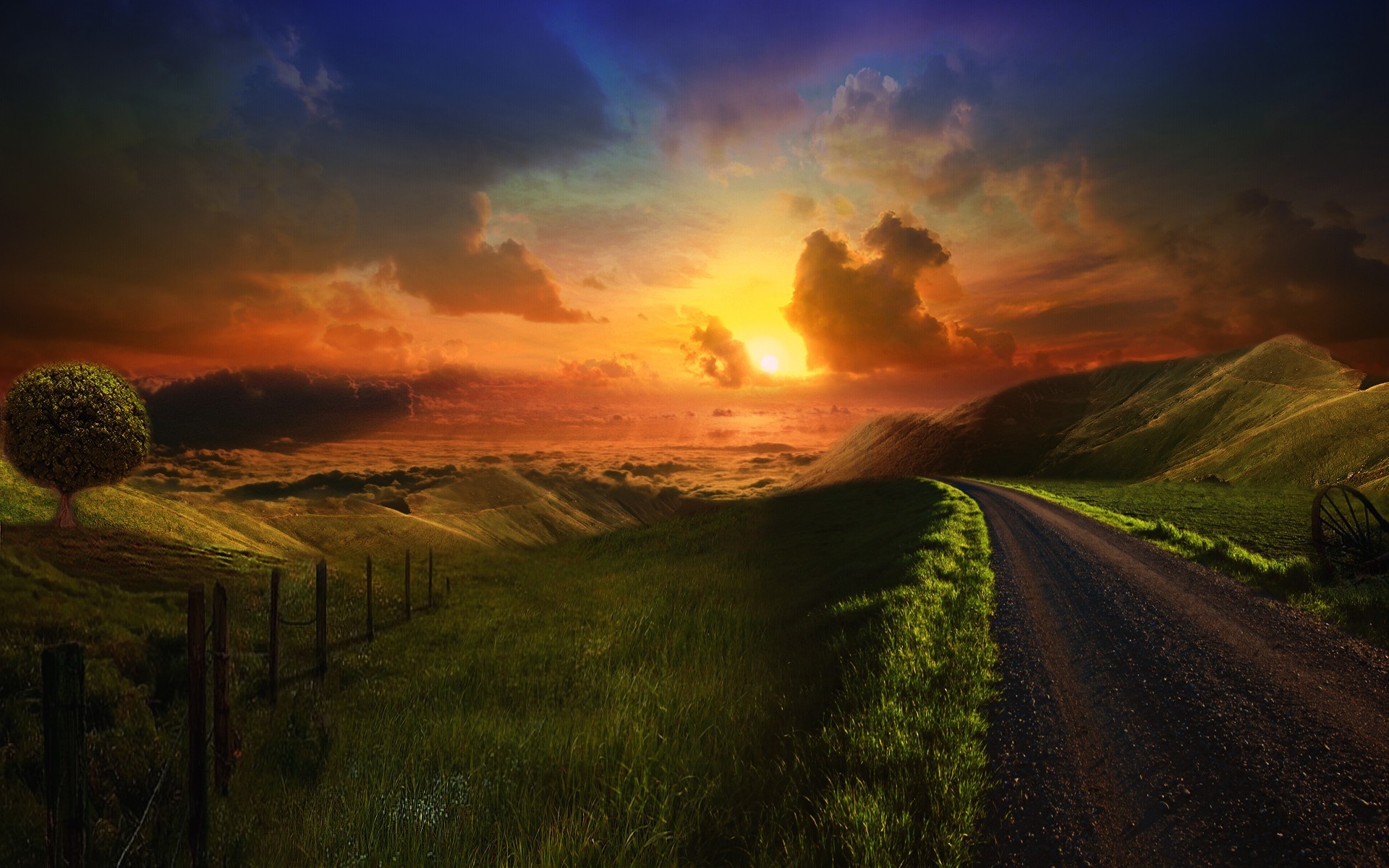 THE HOLY ASIAN IS STANDING 'ON THE OTHER SIDE OF THE NET' WHERE HE WILL IN A SENSE, TAKE ME THROUGH THE 'SIEVE' OR 'NET' WHICH PREVENTS MOST OF US MOST OF THE TIME FROM ENTERING THIS OTHER WORLD.
        WE GO THROUGH THE NET AS IN THE NEXT SCENE WE ENTER THE 'RESTAURANT' WHICH SYMBOLIZES THE HOLY MASSES BEING SAID.)
 
  Then he has some work to do before we get together. His hands are filled with sort of raw dumplings – I walk with him to the back of this one-story building & see it's an Asian restaurant, & he apparently works here & is on an errand, & he takes the dumplings & plops them on the floor. This upsets me but then I see other foods on the floor here—in particular other dumplings that are on a large light green smooth tray on the floor & surmise this is a clean floor, & part of the food preparation, so apparently the dumplings are alright & will be cooked.
        (THIS REFERS TO 'SO CLEAN YOU COULD EAT OFF THE FLOOR.' THE CLEANNESS REFERS TO A CLEAN HEART, MY SAYING THESE MASSES THAT WAY PERHAPS – NO ULTERIOR MOTIVES, JUST LOVING SOULS.
        THE DUMPLINGS REFER TO THE HOLY MASS I HAVE BEEN SAYING. THIS IS AN ACTIVITY & MESSAGE FROM A SAINT REGARDING THE RESULTS OF THE MASSES. I HAVE SAID FOUR IN A ROW INCLUDING TODAY.)
        The Asian disappears & I am alone in their quarters where they live, connected with the restaurant. I think I see the boy & I approach, but then I mis-saw because it's a young girl, maybe twelve, his sister I surmise, & I see another female. These rooms are rather empty & pretty, sort of serene you might say.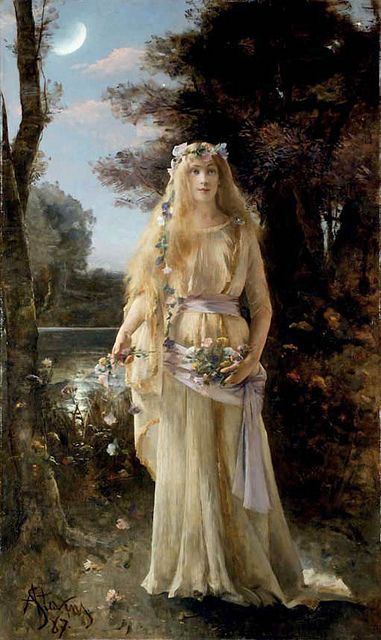 (SEEING HIS FAM OR SISTERS IS THEIR PLACE IN PURGATORY, WHICH IS NOT BAD BUT IT'S EMPTY. THEY NEED LOVE, GRACE, WHICH COMES FROM THE HOLY EUCHARIST, WHICH THIS SAINT IS ASSISTING ME WITH.
        ERROL FLYNN ONCE CAME TO ME WITH A FEW PERSONS, TWO OF WHOM WERE BEVERLY AADLAND & HIS WIDOW – TO GET THEM UP TO HEAVEN, & WE DID IT.
PEOPLE MUST UNDERSTAND THAT IT IS WE ON EARTH WHO ARE DESIGNATED TO HELP SOULS – NOT THE SAINTS IN HEAVEN. HOWEVER, WE CAN WORK TOGETHER WITH SAINTS, THEY CAN CALL UPON US TO WORK AS PARTNERS IN GETTING SOULS INTO HEAVEN.)
        The boy is with me again, he strikes me as being maybe in his early twenties, maybe younger. He has sleek black hair, is not big, my size, & we are near the front door of this comprehensive building – he's to my right, there's a picture window before us, lots of light streaming in & there's a strange suitcase in front of me which has huge black fasteners, a row of them. I snap these open (is it two or three, there are more), the suitcase itself is a medium-darkish orangey color.

        (THE SUITCASE IS A PIVOTAL SIGN, IT REPRESENTS OPENING UP PLACES IN PURGATORY. ORANGE IS WHAT? IT SAYS 'DANGER' OR 'DO NOT ENTER,' WHERE POSSIBLY SOULS IN PURGATORY ARE IMPRISONED. THIS MIGHT BE SAYING 'DON'T GO THERE—GO STRAIGHT TO HEAVEN' OR MORE LIKELY IT'S SAYING FEW PEOPLE CAN VISIT PURGATORY—THERE MUST BE SOME SORT OF PORTAL TO GET THROUGH.
THE BLACK SNAPS REPRESENT THE PRISON LOCKS, YOU OPENED THE LOCKS BY SAYING THE HOLY MASS. YOU HAVE TWO OR THREE OF THESE LOCKS NOW SNAPPED OPEN – WHICH COULD MEAN THE STATE OF THESE PERSONS.)

        As I snap open the fasteners & the boy is so near I begin to think of him as a BOYFRIEND & it would be nice to have a young man as a boyfriend, & would people object? His family might so we would have to keep it a secret.
        He is not my lover, XX. But he could be a stand-in for him in my mind.
        (I DON'T KNOW WHY I'M THINKING THIS WAY. NO DOUBT THE LOVE WE'RE SHARING IN THIS WORK. I'M THINKING HE COULD BE A PARTNER IN FURTHER WORK TO PURGATORY. IT'S NOT A PHYSICAL DESIRE, HE'S PROBABLY DEAD, UNLESS IT'S ONE HOLY PRIEST I KNOW WHO'S FROM INDIA.)

        Now the strange part of this dream is opening the contents of what is now two carry cases, not big, but all the goodies that come out of them are a wonder. Somehow I must get through this activity before he & I can start our karate lessons, this delays them.
        The first bag I take out many small bottles of cosmetics, like skin lotions, shampoos, conditioners & I line them up & say to the boy,

        "I don't need any of these, they go to your sisters."
        It's bizarre how many pretty bottles & containers come out of this bag.
(THE CONTENTS OF THESE BAGS ARE THE GRACES BEING GIVEN TO TWO SOULS I CALL HIS SISTERS.)

The next bag is also a marvel. Again, not only more amenities but a dress comes out of it, thin material, pretty, for a small person, some sort of print. I hold it up & say,
        "For your sisters."
(THIS GARMENT SEEMS TO ME MORE THAN THE PREVIOUS GIFTS, IT IS A COSTUME OR CELESTIAL ROBE BY WHICH ONE ASCENDS INTO HEAVEN.)
 
        Then another dress comes forth, also thin, it's silky charcoal grey with large beige elongated globes, I hold it up & again say,
        "For your sisters."
        (THIS CHARCOAL-GREY SILK DRESS WITH THE SYMBOLS OF THE HOLY EUCHARIST HITS THE NAIL ON THE HEAD – THE CHARCOAL GREY IS THE DEATH OF OUR LORD, THE ELONGATED GLOBES THE EUCHARIST – HOW MUCH MORE PRECISE COULD A SYMBOL BE?
 
A GARMENT OR ROBE BY WHICH THE SECOND SISTER ASCENDS! THIS IS WONDERFUL!)
        He's kind of laughing when I talk about his sisters, don't know why it's funny. He turns away from me as he laughs in their direction I guess – toward his family.
        (LAUGHTER IS THE BEST MEDICINE. WE SPOKE ABOUT THIS YESTERDAY WITH SOMEONE – LAUGHTER IS HEALING, HE IS LAUGHING WITH JOY.)
 
        At one point as I was removing things from the second bag–he said,
        "THESE ARE FROM GOD."
        Indeed they had to be as they appeared out of nowhere & from whom?

        (GETTING SO MANY GIFTS FROM GOD, GREAT RESULTS FROM THE MASSES, TERRIFIC DREAM!)
        There was only one type item that I liked for myself. They were shoulder 'holsters' for want of a better term, round soft belts made of strips of mink-like brown fur but also stripes of some kind of blue-design material, & off these gizmos are also hanging like soft mink tails. As I touch these things I love their softness & design & tell the Asian these are the things I will keep for myself.
        (SHOULDERS OFTEN REPRESENT CARRYING THE CROSS. THESE ARE POSSIBLY CUSHIONS OR PADS, SYMBOLICALLY, TO CARRY MY OWN CROSSES.

        HELP MOMGOD. WHY SOFT MINK, MINK TAILS HANGING OFF & STRIPES OF BLUE/WHITE EMBROIDERY?
        SHE: THE BLUE/WHITE DESIGNS MIGHT BE WHITE ADDED TO YOUR BLUES, AN INCREASE OF GRACE TO BEAR SORROW – COULD BE THE SORROW OF THE SEPARATION FROM SOMEONE YOU LOVE.
        THE MINK, FUR, — FUR IS PROTECTION, YOU WILL GET MORE PROTECTION OR PADDING – A THICKER SKIN FOR PAINS YOU ENDURE.   COULD BE THE PAINS OF MEMORIES, THOSE OF PEOPLE YOU INTERACT WITH?)
        We never get to the 'karate classes' in the dream, haha.
        (WHAT IS THE KARATE, DANCE THIS ASIAN DOES? IT'S NO DOUBT SPIRITUAL GYMNASTICS HE'S ABLE TO DO THAT ARE BEYOND MY ABILITIES.
        YOU WANT TO LEARN OR BECOME MORE EXPERT AT SPIRITUAL WORK OR 'WARFARE' IN OTHER WORDS. KARATE IS A FIGHT OR DEFENSIVE ART, SPIRITUAL WEAPONS OF WARFARE ARE NOT PHYSICAL –TAKING DOWN STRONGHOLDS OF SATAN, ETC.
WE ARE DOING THIS 'WARFARE' AGAINST THE WORK OF THE DEVIL & SIN THROUGH THE HOLY EUCHARIST, THAT IS THE WORK.
BEFORE STARTING UP THE MASSES AGAIN, YOU DID PRAY A LOT FOR SOULS, WITHOUT A GREAT DEAL OF RESULTS. THERE WAS ONE DREAM FOR XMAS AFTER YOU PRAYED A LONG TIME, THE DREAM OF THE SOULS VISITING YOUR PROPERTY, THE BIG LAWN THEY ENTERED, & YOU WELCOMED THEM THERE & INTO YOUR HOUSE.
THIS WAS A LOT MORE WORK OVERALL WITH LESS RESULTS THAN THE HOLY EUCHARIST. NOW YOU'RE DOING IT THE BEST WAY, GETTING RESULTS FOR LITTLE EFFORT. THE VALUE OF THE HOLY EUCHARIST FOR SPIRITUAL BETTERMENT SURPASSES ANYTHING ELSE ONE CAN DO.)
TO LEARN MORE ABOUT THE SOULS IN PURGATORY, CONSULT THE BOOK OF RASA VON WERDER:  "THEATER OF JUSTICE" AVAILABLE  ON THE INTERNET