MANAGING MEN <> WOMEN MUST LEARN HOW
By William Bond…..comments by Rasa Von Werder…..5 20 14
The Femdom scene is in theory about women dominating men, even though men originally created it. Because of this, most of its behaviour is more masculine in character. Men go to a Dominatrix to be whipped, spanked or tortured, which is a masculine perspective. Men have been whipping slaves, children and women for centuries, to assert their power over them. So is this behaviour appropriate for women?
Up until the 20th century, it was commonplace for parents and schools to beat children. The saying of the time was, "spare the rod and spoil the child." Child rearing was cruel in other ways. Male child experts in the early 20th century were advising mothers that picking up crying babies only encouraged them to cry more. They even advised mothers to lock a baby in a room on its own, if it cried too much. Mothers followed this advice, even though it went against their natural instincts in caring for babies.
RASA SAYS: HERE WE HAVE "MANSPEAK," THE MEN TALK, TALK, TALK ABOUT THINGS THEY KNOW NOTHING ABOUT. IT SEEMS TO ME THIS IS AN INDICATION OF THEIR JEALOUSY THAT WOMEN PAY MORE ATTENTION TO BABIES THAN THEM–IT'S SIBLING RIVALRY. THEY WANT ALL OUR NURTURING POWER. THEY STEAL OUR POWER BECAUSE THEY DO NOT USE IT SINCERELY.
Fortunately, one male child expert, Dr Benjamin Spock, broke ranks and in 1946 published a book called, "The Common Sense Book of Baby and Child Care," this book encouraged mothers to follow their natural maternal instincts in caring for their children.
RASA SAYS: IT ALL COMES BACK TO THAT, OUR OWN NATURAL INSTINCT AND INNATE WISDOM, HANDED DOWN FROM WOMAN TO WOMAN. WHAT THEY DID WAS SEPARATE US FROM OUR ANCESTORS AND THEN TELL US WHAT TO DO; ALL ABOUT CONTROL OF US. BUT THEY KNOW NOTHING ABOUT REARING CHILDREN. ALL DR. SPOCK DID WAS HAVE GOOD ADVISE REGARDING ILLNESSES, AS HE WAS AN M.D. THAT WE CAN GET POINTERS ON AS WE NO LONGER HAVE FEMALE HEALERS–BUT THEY ARE COMING BACK AS WOMEN ARE GETTING MORE DOCTOR DEGREES THAN MEN. THEY WILL REWRITE THE MEDICAL PROFESSION, IN TIME.
As the result, his book became a international best-seller and changed the way children were brought up in Western countries. Then, with the rise of Feminism in the 1960s, mothers questioned violence against children. As women became empowered and had rights to bring up children in the way they wanted, they rejected all forms of physical punishment. They even had the cane banned in schools.
We see a similar pattern in animal training. Again, up until the 20th century, animals were trained by punishment, but as women became empowered, and got involved in animal training, they questioned the use of punishment. This led to a more humane form of animal training, in recent years, where animals are far less beaten or hurt.
In 2005, BBC TV produced a show called, "Bring Your Husband To Heel," it was about a dog trainer called Annie Claydon who showed wives how to train their husbands, using animal training methods. Unfortunately, this caused so many complaints that the BBC cancelled the show. The biggest complaint was that it was demeaning for men to be trained like an animal, but there is another way of looking at this.
RASA SAYS: WOMEN, SHUT UP. THEY DON'T EVEN KNOW WHEN THEY ARE BEING EMPOWERED AND ARE THE FIRST ONES TO RAISE A SHOUT WHEN BRAVE WOMEN MAKE STRIDES. TRYING TO SUCK UP TO MASSAH I SUPPOSE.
It has been recognized that dogs can be dangerous animals and for this reason it is recommended that dog-owners should train their dogs, so they have control over them. A properly trained dog is far less likely to attack people or children, than an untrained or badly trained dog. But men are far, far more dangerous than dogs, as men are more likely to attack their wives and family than any dog. This is why it is important that women learn how to train and control men, for their own self-protection.
RASA SAYS: THE STATISTICS SAY THAT MALES MOLEST THEIR OWN CHILDREN AND THOSE OF OTHERS IN ALARMING NUMBERS. THEY ARE ALSO MORE VIOLENT, MORE PRONE TO ANGER THEY CAN'T CONTROL. THE MOST DANGEROUS ANIMAL IN THE HOME IS A MALE NOT CONTROLLED BY A WOMAN/WOMEN.




OUR DISADVANTAGE IS WE ARE ALONE WITH THIS CREATURE. IN MATRIARCHY THERE WERE SEVERAL WOMEN AND NUMEROUS WOMEN CLOSE BY WHO COULD BE ON CALL DURING AN ALTERCATION. BUT IN THE NUCLEAR FAMILY – WHICH IS SET UP FOR THE CONVENIENCE OF MEN – WE ARE VULNERABLE. THAT IS EXACTLY WHAT THEY WANT, THAT WE ARE SITTING DUCKS.




ANYTHING TO HELP US SUFFER LESS ABUSE AT THEIR HANDS WOULD BE HELPFUL.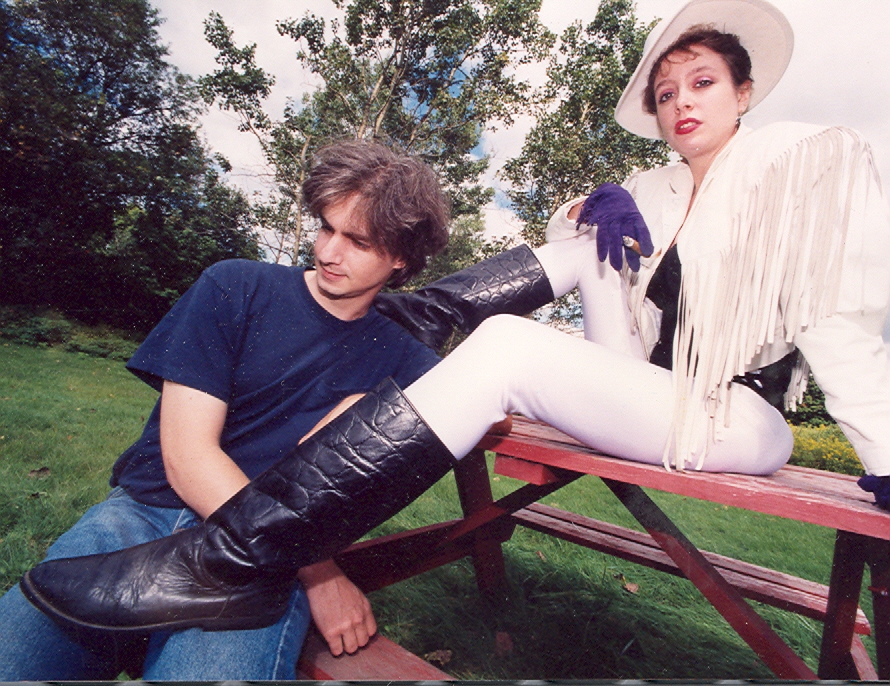 up until the 20th century, animals were trained by punishment, but as women became empowered, and got involved in animal training, they questioned the use of punishment. This led to a more humane form of animal training, in recent years, where animals are far less brutalized.
Now, training men like dogs is a common Femdom fantasy, but Femdom uses old fashioned methods in training men, by beating them, while Annie Claydon, in her show, used more humane, up-to-date methods. Using animal training on people is not a new idea, it has been employed by Behaviour Psychologists since the end of the 19th century.
Scientists have claimed psychology is not a real science, because it depends too much on opinions and theories. Even today, psychologists can make diagnosis on mental patients based on guesswork. They still diagnose people as schizophrenic or paranoid with little regard for the harm a wrong diagnosis can do to them. They can get away with this; because once a person is diagnosed with a mental illness, people will no longer take what they say seriously. This means that people diagnosed with a mental illness can find their human rights taken from them.
Behaviour Psychology has been the target of this criticism and for this reason only uses observable facts. They began with animal studies, like the infamous Ivan Pavlov experiments on dogs, which demonstrated how to make a dog neurotic. Then these animal studies were used on humans. Like the equally infamous "Little Albert experiment," by John B. Watson, – this today would not be allowed, as it would be seen as child abuse. These types of experiments gave Behaviourism a bad name. Then John B. Watson was to make an extraordinary claim, which frightened many people, as he made it sounded like Behaviour Psychology, was simply brainwashing. He wrote. -
"Give me a dozen healthy infants, well-formed, and my own specified world to bring them up in and I'll guarantee to take any one at random and train him to become any type of specialist I might select – doctor, lawyer, artist, merchant-chief and, yes, even beggar-man and thief, regardless of his talents, penchants, tendencies, abilities, vocations, and race of his ancestors. I am going beyond my facts and I admit it, but so have the advocates of the contrary and they have been doing it for many thousands of years."
Behaviourists hadn't discovered anything new. People have known how to train animals and people for thousands of years. All the Behaviourists did was to observe and test what type of training was most effective, using scientific methods. The way people are trained is through reward and punishment, and it has to be said that men generally like to use punishment, while women prefer rewards.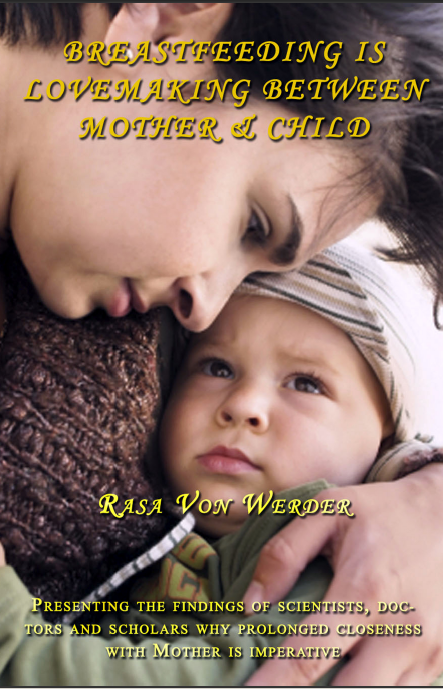 Both punishment and reward was first used in Behaviourism but la,ter on, B. F. Skinner demonstrated that rewards were far more effective for training animals and people than punishment. His ideas were used by the military, advertisers and animal trainers but not so much in schools or the wider society. Because we live in a male dominated patriarchal society, people still believe that punishment is a better form of training people than rewards. In spite of the fact that evidence doesn't show this.
The reason why rewards are better than punishment is not hard to work out. People who are punished only do enough to not get punished and no more, and if they can secretly sabotage what they are forced to do, they will. In sweatshops where people are overworked and underpaid, the standard of workmanship is generally poor, simply because people feel exploited and unappreciated and therefore have no interest or pride in their work.
Another example of this was in the British army in WW1 where it was discovered that private soldiers were deliberately acting if they were stupid. The soldiers gave their officers a hard time by pretending they didn't understand or misunderstood what they were being ordered to do. Therefore, the officers would get frustrated in spending large amounts of time trying to explain what they wanted. This was because the men were trained by punishment and resented it. This led to a military discipline offence called, 'dumb insolence,' which is just another term for passive aggression.
Animal trainers used Skinner's work because they found that rewards were the only way they could train dolphins and small whales. Also, this was a far safer way of training large animals like big cats or elephants. Upsetting a large animal by punishing them is a dangerous thing to do, as these animals have been known to take revenge and kill trainers when given the chance.
THE ANIMALS CAGED ABOVE ARE BILE BEARS–UNBELIEVABLE TORTURE IN CHINA, CAGED UP FOR LIFE, WITH HORRIBLE PAINFUL CONTRAPTIONS TO THEIR STOMACHS TO REMOVE BILE–JUST TO SHOW HOW EVIL MALES ARE TO OTHERS–AND WOMEN RECOIL TOWARD TRAINING MEN LIKE DOGS? THEY WILL DO ANYTHING FOR MONEY, IN GENERAL. MILLIONS OF ANIMALS A YEAR TORTURED FOR HUMAN REMEDIES–ELEPHANTS KILLED FOR TUSKS IN FRONT OF THEIR BABIES–DITTO RHINOS – AND WOMEN FEEL SORRY FOR MALES BEING DEHUMANIZED?  THIS DEMONIC SYSTEM HAS TO STOP AND IT IS BEING STOPPED BY MOTHER GOD AS KALI, THE KILLER OF MEN.
The men who started Femdom have never understood any of this, as they tried to encourage women to punish men as a means of female domination. Whereas we can see in the case of Annie Claydon, she preferred to use rewards to train both dogs and men. The reason why men prefer to train animals and people through punishment is because force and aggression are masculine characteristics. But another reason is that it is simple and direct and easy to understand, while training through rewards can be more complicated. Because it involves keen observation and understanding of how the person or animal you are attempting to train, thinks and feels. Observation and empathy are generally feminine qualities.
So, modern training is the study of human and animal behaviour and trying to understand why animals and men behave they way they do. Then to encourage, the behaviour you want through rewards, like food, petting and praise. Modern trainers also have the attitude that if a trained animal does something wrong, then it is the trainers fault and not the animals. Therefore, there is no reason why a trainer should want to punish an animal.
So how does this work out in practise? Something simple would be to train a dog to sit on command. The trainer holds up a dog treat above the dog's head, which gets the dogs attention. She then slightly moves forward, to cause the dog to retreat just enough to sit down. While at the same time, she gives the command, "sit" just before the dog's bottom hits the ground. She then rewards the dog with the treat and with petting and praise. So in the dog's mind, is the association between the word "sit", it sitting down and then getting food. This then is repeated many times until the dog will automatically sit on command, without having to be tricked into sitting or given a treat.
Obviously, women can't use this trick on men, unless it is a Femdom fantasy scene. But she can observe his behaviour and praise him, whenever he does something she wants him to do, or directly order him to do something and then praise him when he obeys her. Repetition is another part of training, if she gets the man to do as he is told a number of times, it became automatic for him to obey her. The military uses this method to train soldiers by giving them an enormous number of orders until obeying orders come second nature to soldiers. Likewise, the more times a man obeys orders from a woman, the more habitual it becomes for him to obey her.
It is claimed that in dog training it is important to establish who the alpha leader is. The old-fashioned way was by the cruel method of tying a dog to a post and then beating it. Modern trainers have realized that such extreme methods are not needed to establish who the boss is. It can be done through body language and tone of voice. Just by the trainer thinking that she is the boss, will bring about the appropriate body language. This works for both dogs and men.
PICTURED ABOVE IS BRIGITTE BARDOT
Animal trainers are taught a lot about body language. This is because animals don't speak, but communicate with each other through body language and so animals better understand this than we do. This means, animal trainers have to be aware of their body language, to know how to communicate with animals. This is why animal trainers must have self-awareness. Body language also works on humans on the unconscious level. So awareness of your own body language is important in training both dogs and men. (Though the body language that will work for men and dogs may not be appropriate when training other animals.)
In the USA there is a argument between two dog-training experts, Cesar Milan and Victoria Stilwell. The disagreement is that Cesar Milan believes strongly that the dog-owner needs to take the alpha position and be the pack leader to successfully train dogs. Victoria Stillwell disagrees and claims this is an old-fashioned idea and trying to be an alpha leader is not required. This might be true for her, but not necessary for other people. Her body language, tone of her voice and even the way she dresses, clearly shows to both dogs and men, that she is the boss. That is the reason why she finds training dogs so easy, she doesn't have to try to be the pack leader, because her normal body language tells dogs very clearly, that's what she is.
RASA SAYS: IT SOUNDS LIKE VICTORIA STILWELL IS IN DENIAL THAT SHE ALREADY REPRESENTS THE PACK LEADER. PEOPLE ARE SO DELUSIONAL.
The real issue between them is that Cesar Milan believes that to establish the alpha position the owner needs to restrain the dog by holding it down. Which although is nowhere as bad as beating the dog, it is still too much for Victoria Stillwell.
RASA SAYS: I USED TO WATCH CESAR ALL THE TIME. HE WOULD STAND UP TO A DOG, NOT BACK DOWN, JUST WALK CLOSER AND CLOSER, OR CONTINUE THE HAIRCUT OR WHATEVER, WITHOUT REGARD TO THE DOG BARKING OR MENACING. HE PROVED HE HAD NO FEAR – THE DOG WOULD BECOME AFRAID. I NEVER SAW HIM HOLD A DOG DOWN OR RECOMMEND IT. HE ALSO TAUGHT HIS CLIENTS TO WALK THROUGH HIS PACK WITHOUT LOOKING AT THEM, LIKE THEY HAD NO FEAR. A LOT OF THIS IS SCARY STUFF. I HAVE BEEN BITTEN BY A STRANGE DOG WHO JUST CHASED ME, BIT ME, AND RAN AWAY.




I DID TRY TO LEARN FROM CESAR AND OTHERS, BUT THERE IS A LOT TO THIS, TO TRAIN OTHERS, A TREMENDOUS APPLICATION OF THE MIND AND SKILL.
She claims that even this, is cruel to dogs. She campaigns against animal cruelty of all kinds, like her strong opposition to choke, prong and shock collars being used on dogs. Though she will recommend male dogs being castrated if they are too aggressive and for dogs to be put-down, if they make an unprovoked attack on children.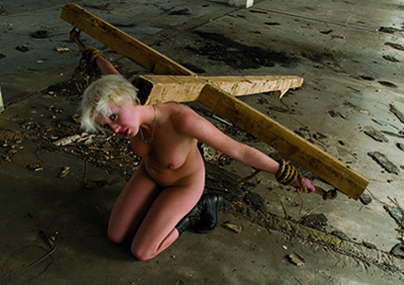 Because Victoria Stillwell is a woman, she focuses a lot on positive training methods of rewards and observing dog behaviour to understanding what it thinks and feels. People can learn a lot from animal training in child-care. As some people can unwittingly train their children to be the opposite of what they want, because they lack self-awareness. The classic example of this would be the father complaining about his son's bad language, when he grumbles. "My bloody kid swears all the time; I can't think where the fuck he gets it from."
RASA SAYS: THE IDEA OF THE ROLE MODEL IS PARAMOUNT IN GETTING OTHERS TO FOLLOW. THOSE CHILDREN WHO HAVE NEGATIVE ROLE MODELS HAVE A TERRIBLE BEGINNING, HARD TO OVERCOME. THEY IDENTIFY WITH THEIR ROLE MODELS. IF BOTH THEIR PARENTS DO NEGATIVE THINGS, IT IS A TERRIBLE HANDICAP FOR THE CHILD.




ONE PROBLEM WITH THE PATRIARCHY VS MATRIARCHY SCENE IS THAT MALES HAVE CREATED AL THE HEROES TO BE MALE, AND THEY HAVE DEPRIVED THE WOMEN OF CREDIT DUE TO THEM FOR ALL THEIR ACCOMPLISHMENTS, AND THEY WORK HARD ON GIVING MEN CREDIT FOR ALL THINGS AND DEPRIVING WOMEN OF SAME.




WOMEN NEED FEMALE ROLE MODELS.




I PROVIDED THIS WHEN I LIFTED WEIGHTS AND PROMOTED IT, THEN PREACHED AND DANCED, "STRIPPING FOR GOD," THEN WENT ON NATIONAL TV SHOWS AS A FEMALE SUPREMACIST AND DOMINATRIX. NOW I GIVE EXAMPLES AS A GURU/TEACHER WHO AT THIS TIME IS HAVING FUN AND DONE WITH SEXUAL REPRESSION.




I KNEW THAT TO INFLUENCE WOMEN I HAD TO FIRST SET THE EXAMPLE, AND THEY HAVE FOLLOWED.




RIGHT NOW THE EXAMPLE IS TEACHING SEXUALITY. IN ORDER TO TEACH, I HAVE TO DO IT. MY 31 YEARS OF CELIBACY HAVE ENDED, AND I AM TAKING NUDE EROTIC SHOTS OF MALE MODELS TO PROVE MY POINT. I WAS THERE; I TOOK THE PICTURE– OF MANY MALES. PEOPLE CAN DRAW THEIR OWN CONCLUSIOS. IT'S LIBERATING TO WOMEN THAT IT IS NOT THEM AS THE SEX OBJECT, BUT THE MAN'S TURN.
When training through rewards, the trainer has to be aware of what the animal or person they are trying to train, thinks are rewards. An example of this, is again in child-care, when parents have a extravert child who want to be the centre of attention. If the parents do not give the child attention when they are sensible, but give them a lot of attention when they are disruptive, they can unwittingly, train their children, to misbehave. This is because these children will prefer the negative attention where the parent is shouting at them or punishing them to getting no attention at all.
Parents who are more intelligent and self-aware may realize that extravert children crave attention and use this to train them. So, all they do is ignore the children when they are behaving in anti-social ways and only give them attention when they are acting sensibly. Or use their need for attention as a reward, when teaching them. (Though this may not work so well with introverted children, who may not want much attention and prefer to be left alone.) So what works for one child may not work for another.
Another example was a couple I knew where the man who was obedient to the woman began to change and would sometimes disobey her. The woman then tried spanking him, to make him obedient, it worked for awhile but then he went back to being disobedient again. She then discovered that he actually enjoyed being spanked by her, so what she thought was a punishment, was in reality, a reward. He was being disobedient so she would spank him. She then refused to do this anymore but he continued to be disobedient and that ended the relationship.
Women have one powerful tool in training men and that is nagging. Now, this may be a surprise to many women who have nagged their husbands for years and it hasn't worked. The reason is that most women use nagging in a negative way. If we go back to Victoria Stillwell, she claims that you have to be positive when training dogs; the same is very true when nagging.
The reason why nagging can be effective in training men is that it is the same method used by religions, governments and advertiser to indoctrinate the people. All they do is to repeat the same idea over and over again, which is what nagging is. But to be effective, it has to about what you want and not what you don't.
So if when a woman nags her husband and tells him repeatedly that he is a "no good, lazy, good-for-nothing." All she is doing is brainwashing him into believing this to be true and he becomes more lazy. If she nags him that, "You, never bring me flowers and always forget my birthday," she is unwittingly indoctrinated him to behave like that.
So nagging has to be positive. If a husband does something the wife wants him to keep on doing, then she needs to tell him this, and keep on telling him. So if a husband does bring his wife flowers then she needs to praise him, and then if he does not do it again, she has to remind him of what he did, but not in a way that is critical. Some women may complain they do this anyway and it doesn't get results, and this is where knowledge of animal training is needed.
Animal trainers get it wrong all the time, when training animals, but then find that something they did, has confused the animal. It is very easy to give an animal or a man mixed messages, which can sabotage the training.
Some wives object to this, claiming that praising men is pandering to their egos, which is what women have been doing for centuries. Also, some women do think that she has to praise men to get what she wants, but she doesn't get any praise in return. Women can have a genuine gripe about this, if praising men only gets limited results, whereas, if they learn animal training, they would accomplish a lot more. So women would be less inclined to complain about pandering to men's ego, if doing this, gets them better results.
RASA SAYS: THIS PRAISE SITUATION, IS'T IT WHAT MOST OF US WOMEN DO ALL THE TIME? AND WHAT MEN USE TO GET SOME PUSSY? IS THIS SUPPOSED TO BE SOMETHING NEW? PEOPE DO IT TO ME ALL THE TIME, ALSO, TO GET SOMETHING OUT OF ME. IT'S AN OLD TRICK. THREE COLLEGE GIRLS I WAS OUT WITH THIS WEEKEND – ONE OF THEM PRAISED ME NAGGINGLY HOW GREAT I AM, HOW POPULAR, HOW FAMOUS, GET THEM FREE DRINKS. I WAS HESITANT. THE OWNER, A LADY WHO HAD JUST ASKED ME FOR MY AUTOGRAPH HEARD HER SCRIPT THE TENTH TIME, TOLD THE WAITRESS WE COULD EACH GET ONE SHOT, AND I ORDERED JACK DANIELS FOR THEM. PRAISE TO GET SOMETING OUT OF SOMEONE – AS OLD AS THE HILLS.




HOWEVER, I WOULD USE ANOTHER WORD: AFFIRMATION. AFFIRMATION OF THE GOOD IS A POSITIVE THING, USING IT WORKS.
Women have naturally used positive reinforcement on children for thousands of years. When women don't listen to male child experts, they normally praise children and give them rewards and encouragement, to train them to be better people. What works for children also works on men and animals.
Another objection is that some people claim it is all about manipulating people, and yes, this is true. If you are a big and strong man, like John Wayne or Clint Eastward and not afraid to use violence, you don't need to manipulate anyone, you just tell them, "do this, or else". But if you are not a big macho man, then you have to use more clever methods to get what you want. Positive reinforcement, is a far more humane method of training people, that force and intimidation. However, it has to be admitted that many people do fear manipulation. What people like in the John Wayne approach, is that it is direct and easy to understand. Whereas people fear manipulation, as they may not understand what is going on.
RASA SAYS: GOOD POINT. I HATE DEVIOUSNESS.
Another point is that men use negative reinforcement on each other and on women. In competitive games men try to undermine the confidence of the people he is playing against. Men even make a competitive game out of insulting each other. They call it 'banter' where the cleverest insult wins the game. Unfortunately, they also play this game with women and even children, to undermine their confidence. When challenge about this behaviour the response is always, "can't you take a joke?" The point being, that a person with no confidence is a lot easier to dominate, so this is why men do this. Surely positive reinforcement used by women is far, far better than negative reinforcement used by men. Though admittedly, women can also use negative reinforcement like with nagging and moral blackmail.
RASA SAYS: WILLIAM BOND IS MAKING REALLY GOOD POINTS HERE
Animal trainers can make animals do amazing things, but the act of training an animal requires time and patience. To get an animal to do a circus act, requires a trainer to break down the whole act into small pieces and then teach it, bit by bit. The same can be true for a woman training a man to do something he may not wish to do. For instance, a wife may have a husband who was never taught to do housework, and has no interest in learning. If she is a bossy woman and he is submissive, then it is not a problem, she can order her husband to do it. However, if she hasn't this amount of control over him, she can use positive reinforcement.
She can start by asking her husband to help her do some of the housework together. She then should try to make it a pleasant experience, for him, by being friendly and giving him praise and thanks for what he is doing. So if she suggests they do it again, then he is likely to be agreeable to it. She then can make it a regular thing of them doing housework together. Over time, she can start to gradually give him more of the housework. But in doing this, she still needs to ensure the housework is still a pleasant experience for him, so praise and little rewards are still needed. When he is used to doing this, she can ask him to do some of it on his own. Then start to sometimes help him but others times to leave him to do it by himself, until finally she helps him less and less, until it becomes his job to do it all the time.
As the result, the wife has trained her husband to do the housework without him being aware she did this. And she even may have brainwashed him to enjoy doing housework. Animal trainers talk about small steps and "setting the animal up for success," in other words making is as easy for the animal as possible . The same would be true of in training a man. Though the difference would be, the reason you take small steps with a man, is not to make it too obvious that he is being trained.
Animal trainers have discovered that it is far easier to train an animal if you make it a pleasant experience for them. Animal trainers can easy work out how dogs are feeling, by the action of their tails, ears and body language. It is not so easy with human beings, because human can hide or disguise their emotions. This is true of many men brought up in a macho environment who have learnt, not to display any feelings. Men even learn to act differently to what they actually feel, to survive in the macho world. This then can make it difficult for a woman to work out what men actually enjoy.
For instance, some men can respond positively when a woman shouts at him and acts like a sergeant major, but other men may hate this and would display passive aggression. They have this problem in sports psychology. Coaches have found that you can strongly motivate some players by shouting insults at them, but with others, it has the opposite effect. So some players need praise and encouragement to perform at their best, while others need, "a good kick up the backside." This means that keen observation, flexibility and an open mind are very important in training men.
Some woman may complain that they don't want to train men or play power games with them. Unfortunately, just because many women do not want to play games with men; it doesn't mean men won't play power games with women. This is why men rule the world; they are more willing to play power games, than what women are. Men are naturally competitive; this is why they like sport and even war. They also bring their competitive instincts into their relationships with women.
RASA SAYS: OBJECTION TO "THIS IS WHY MEN RULE THE WORLD." YOU IMPLY HERE THAT RULING THE WORLD OCCURED ON SOME KIND OF A PLAYING FIELD. IT HAPPENED BY VIOLENT TRIBES RIDING ON HORSEBACK ATTACKING SMALL COMMUNITIES, KILLING PEOPLE. IT WAS NOT ANY SORT OF PSYCHOLOGICAL WARFARE OR MIND GAMES, IT WAS STRICT VIOLENCE, AND STRICT VIOLENCE IS STILL THEIR BIGGEST CARD: WAR. WITHOUT WAR, THERE WOULD BE NO MALE DOMINANCE. ALL THE OTHER GAMES FOLLOW, BUT WAR – MURDER – IS THE FOUNDATION. WOMEN DID NOT WANT TO BECOME DEMONS AND KILL INNOCENT PEOPLE.
In the power game between the sexes, men have the advantage of size, strength, aggression and violence. This is how men have dominated women for thousands of years.
RASA SAYS: THAT IS AN IMPORTANT PART. ADD TO THAT INSTITUTIONALIZED DISCRIMINATION, LAWS THAT PREVENT FEMALES FROM EDUCATION AND JOBS AND YOU HAVE MOST OF IT.
Even if some men do not use violence, they can still use the threat of violence to intimidate women. So women have to be clever to deal with this, which is why many dominant women are also very intelligent women. Lack of intelligence is not a problem when using masculine forms of domination but is essential if women want to control men. If a woman doesn't use her natural feminine wiles properly, they can be ineffective and can achieve the opposite results to what was intended. As we have seen in the case of negative nagging.
RASA SAYS: SPEAKING OF INTELLIGENCE. THE ONLY WOMAN WHO AVOIDED GETTING HER HEAD CHOPPED OFF BY HENRY VIII WAS THE ONE WHO TOLD HIM TO DISREGARD HER COMMENTS ABOUT RELIGION BECAUSE HER ARGUMENTS WERE MEANINGLESS ANYWAY – THEY WERE "A WOMAN'S OPINION." HER INTELLIGENT DEFENSE SAVED HER LIFE.
Fortunately, for women, the methods women can use to win the battle of the sexes has now become a science. Academic women can study Behaviourist psychology and the works of B. F. Skinner, which is used to day by advertisers, political parties and the military to train soldiers. Less academic women also can use animal training, and see the videos on this on YouTube from animal trainers like Victoria Stillwell.
If you have problems in converting animal training to training men, then there are even books on this as well. Like, "What Shamu Taught Me About Life, Love and Marriage," by Amy Sutherland, "How to Make Your Man Behave in 21 Days or Less Using the Secrets of Professional Dog Trainers," by Karen Salmansohn and "How to Train a Man," by Nancy Winters. All these books are written in a humorist style but that is only to try and make the subject matter acceptable to readers.
Amy Sutherland claims she trained her husband by praise and encouragement while ignoring any behaviour she didn't want. Karen Salmansohn received a lot of criticism for her book in the Amazon.com reviews. One was called, "As A woman I am greatly offended by the ideas in this book." This critic went on to say.-
"I read this book after reading an article in News week discussing the authors views on behavior modification for men. I do not write reviews, but I was very disappointed and upset while reading the damaging instructions that are given in this text. If you value yourself and the men in your life you will not perpetuate or endorse the outrageous thinking and behavior this book employed. I am ashamed of myself for purchasing the book. I thought surely it would be written in fun and not as a manual to alter a man's character. It should not need to be said, but I feel it needs to be, women should treat men with respect and value who they are and not change them. Woman who feel justified in manipulating men to act a certain way are controlling and devalue the relationships between men and woman. The instructions detailed in this text are irresponsible and demeaning to both genders."
RASA SAYS: AS USUAL, SOME WOMEN TRY TO WIN OUR WAR AGAINST THE MALE GENDER, BUT THERE ARE ALWAYS THE OTHERS WHO JUMP TO THEIR SIDE. TRYING TO MAKE POINTS WITH THE ENEMY, OR ELSE, FEELING GUILTY ABOUT BEING STRONG. THIS WOMAN IS A LOSER WHATEVER WAY YOU LOOK AT IT.
What the author of this review is forgetting is that all over the world, millions of women are assaulted, raped and murdered, by men, every year. If women are not taking an active interest in changing men, then there are a lot of patriarchal religions and governments that are. Men are being brainwashed by the media and the general culture to be violent macho men and this violence is being used against women. When men are encouraged to be violent, women always suffer, because women are physically smaller, weaker and less aggressive than men. As the result, women are at a big disadvantage, in a patriarchal society when men are taught violence.
Other people may object that if these methods can be used by women to train men, then there is no reason why they can't be used by men, to train women. Yes, there is nothing to stop men doing this. However, positive reinforcement has to be a far more humane method of treating women than force and intimidation. In addition, positive reinforcement methods are more likely to be used by women than men, because observation, empathy and social skills are more natural for women. Another point is that alpha men already use behaviourism; both the military and advertisers have used these methods for a long time.
RASA SAYS: I MIGHT ASK HOW DOES THE MILITARY USE THE POSITIVE TO TRAIN MEN? I HAVE SEEN MOSTLY NEGATIVE–SERGEANTS SCREAMING AT THE RECRUITS, PUTTING THEM DOWN, ORDERS BEING MADE WITH NO NICENESS WHATSOEVER, NO PRAISE THAT I CAN SEE. BUT THIS IS MOVIES AND TV. HAVE I MISSED SOMETHING?
Women need to be aware that advertisers use these methods, to sell their children unhealthy junk food. Or governments are encouraging male violence through, "shoot-them-up" films and violent video games. Patriarchal religions with anti-women agendas have been brainwashing people for centuries. The more women know about the secrets of brainwashing and indoctrination, the better they will be in defending themselves and their families, as well as using it to ensure their male partners and sons are trained in a way that supports women and not the interests of the few alpha men that rule our world.
The point is, that if a woman was to have a pet like a lion or tiger and that pet was to kill her or her children, she would be condemned. She did not protect her family. Yet, as many women have found to their cost, that men can be as dangerous as any large wild animal. A woman, who was to have a pet lion, would at least learn how to handle and control it, for her own protection. The same is true when a woman chooses to live with a man.
RASA SAYS: OH, IF ONLY WE COULD CONTROL THEM. I BELIEVE THESE WAYS WORK TO SOME DEGREE. HOWEVER, THE BEST WAY, LET'S FACE IT — IS LEVERAGE. WHAT DO I MEAN? WOMEN HAVE TO GAIN THE UPPER HAND, AS MALES HAVE HAD. MALES PREVENTED WOMEN FROM EDUCATION AND WORK, FETTERED THEM TO WORK AS SLAVES EITHER IN THE HOUSE FUKKING, BREEDING, BEDDING, COOKING, CLEANING OR ELSE IN THE BROTHEL DOING WHAT THEY DO THERE. OTHER JOBS WERE NOT EASILY AVAILABLE.




BUT WOMEN HAVE BROKE FREE. THEY WILL SOON BE THE BOSSES OF MEN. THIS IS LEVEREGE.




THE GOLDEN RULE IS "THE ONE WITH THE GOLD MAKES THE RULES."




AND PEOPLE WORK WITH THE SIDE "THEIR BREAD IS BUTTERED ON."
ONCE WOMEN HAVE POWER MALES WILL NOT BE BEATING THEM UP AS EASILY, OR ABUSING CHILDREN. THE NUCLEAR FAMILY IS GOING THE WAY OF HIGH-BUTTON SHOES. MANY WOMEN WILL CHOOSE NOT TO MARRY, HAVE SEX WITH MULTIPLE GUYS WHILE THEIR CHILDREN, IF ANY, HAVE PROFESSIONAL CARE. THEY WILL HAVE MANY MORE CHOICES FOR LIFESTYLE AND RELATIONSHIPS.
I ALSO KNOW THAT, ON THE OTHER HAND, THERE WILL BE A SET OF NEW PROBLEMS FOR WOMEN ONCE THEY ARE WEALTHIER THAN MEN. THERE WILL BE EXTORTION, THEFT, ALL KINDS OF FINANCIAL CHICANERY. I HAVE BEEN THROUGH SOME OF IT, THE THEFT AND FRIVOLOUS LAWSUIT PART. WHENEVER I HAVE A MALE IN THE HOUSE NOW, I MAKE SURE ALL MY FINANCIAL PAPERS AND CREDIT CARDS, CHECK BOOKS, INFORMATION, ARE ALL LOCKED UP. WHAT THESE POVERTY-STRICKEN MEN WILL DO IS GO THROUGH EVERYTHING A WOMAN HAS IN ORDER TO STEAL AND BRING LAWSUITS TO GET MONEY OUT OF WOMEN–THIS IS INEVITABLE, AND IT WILL BE WORSE WITH MALES DOING THIS TO WOMEN THAN WHAT WOMEN HAVE DONE TO MEN–AS MALES ARE NOT AS NICE AS WOMEN, WE ALL KNOW. THEY WILL BE DESPERATE, AND DESPERATE PEOPLE DO DESPERATE THINGS. WOMEN MIGHT EVEN HAVE HELP GROUPS OF HOW TO PROTECT THEMSELVES ONCE THEY BEGIN DATING MALES WHO ARE SEX OBJECTS AND IN NEED OF CASH. SOME OF THESE GUYS FANCY THEMSELVES AS GIGOLOS. THEY HAVE SEX WITH YOU AND THEN AFTERWARD DEMAND MONEY. I HAD TO CALL THE POLICE ON ONE SUCH CASE AS I DIDN'T KNOW IF HE WOULD GET VIOLENT. THE POLICE REMOVED HIM FROM MY HOME.
INDEED, I PREDICT A NEW SET OF PROBLEMS RATHER THAN THE ONES WE HAVE DEALT WITH IN THE PAST. WITH ROLE REVERSAL CONSIDER ALL THAT A POOR PERSON DOES TO TRY AND GET MONEY OUT OF THE RICH–WOMEN WILL NEED A NEW KIND OF DEFENSE AND PROTECTION.
THE EASIEST WAY I CAN THINK OF TO PREVENT TOO MUCH TROUBLE IS TO "FUKK'M AND DUKK'M."
IN OTHER WORDS, ONCE YOU LET THEM INTO YOUR HOUSE FOR ANY LENGTH OF TIME, HAVE A LIVE-IN RELATIONSHIP, YOU ARE AT GREATEST RISK. I HAVE SEEN WEALTHY FAMOUS PEOPLE GET SUED FOR ALL KINDS OF MONEY BY SOME COMPANION WHO FUKKED THEM AND GOT A LOT, BUT WANTED MORE. THAT'S WHAT I MEAN BY NEW SETS OF PROBLEMS.
by William Bond…..Comments Rasa Von Werder…..5 20 14