WILLIAM BOND explains why MEN FEAR LOVE & HATE WOMEN – GURU RASA RESONATES
This is the discussion on Lesson II of the "College of Love Making"
WILLIAM BOND SAYS:
Many men fear love as they see it as a restriction on their freedoms.  They want the freedom of drinking with mates, watching sport on TV, playing video games or riding in cars or motor bikes.  But if they learn to love a woman and their children, then they won't have the time to do all these things.  They also have to deal with the complicated world of relationships.
GURU RASA SAYS:
THERE ARE POINTS TO BE MADE HERE AGAINST MEN AND FOR MEN.
***AGAINST MEN – I KNOW YOU KNOW THIS, WILLIAM, BUT I WILL SAY IT FOR THE RECORD – MOST MEN GET AWAY AND DO THESE THINGS ANYWAY, AFTER THEY ARE MARRIED.  THE WOMEN HAVE PUT UP WITH IT.
***IN THEIR DEFENSE: – MEN – IN MATRIARCHY NO ONE CARES WHO THE FATHER IS, THE MOTHER HOLDS THE POWER AND RESOURCES, THEY CAN FOOL AROUND ALL THEY WANT. ALSO, WE ARE NOT MONOGAMOUS, IT'S NOT NATURAL, WE DESCENDED FROM APES, SEE "SEX AT DAWN."  SO THEY HAVE A NATURAL URGE FOR MULTIPLE PARTNERS, AS DO WOMEN.
***AGAINST MEN:  THE STATISTICS ON FATHERS HAVING SEX WITH THEIR CHILDREN ARE STAGGERING, 50% OF GIRLS AND 25% OF BOYS ARE MOLESTED BY DADS.  THEN THERE ARE THE GRANDFATHERS, UNCLES, OTHER RELATIVES AND FAMILY "FRIENDS".  MEN FIND MULTIPLE PARTNERS, – CHILDREN – WITHIN FAMILY STRUCTURES OF PATRIARCHY.  SO THEY AREN'T MISSING THE SEX THEY CRAVE, ARE THEY?  THAT'S WHAT PATRIARCHY IS PART AND PARCEL OF – HAVING SEX WITH CHILDREN.
William Bond continues:
So many men hate women because they see women as restriction on their "freedoms".  So they want to fuck women but not stay around too long in case they fall in love with them and get "hooked".  Some men go as far as hating women to prevent themselves falling in love.  This is why men want to degrade women as an expression of this hatred.  Also, if they can degrade a woman who accepts this behaviour, then it is all right to get involved with her because submissive women are less likely to restrict their freedoms.
GURU RASA SAYS:
MEN WANTING SUBMISSIVE WOMEN:  THE TERRIFIC MOVIE ON THIS IS THE ORIGINAL "STEPFORD WIVES."  HERE THE MEN USE TECHNOLOGY TO REPLACE THE WIFE WITH A ZOMBIE TWIN (WHO LATER KILLS HER.)  THIS WOMAN OBEYS THE MAN AND DOES ONLY WHAT HE WANTS.  SHE IS OBSESSED WITH HOUSE CLEANING, COOKING, MOANS AND GROANS WHEN THE HUSBAND HUMPS HER AND HAS NO INTERESTS OUTSIDE THE HOME AND HIM.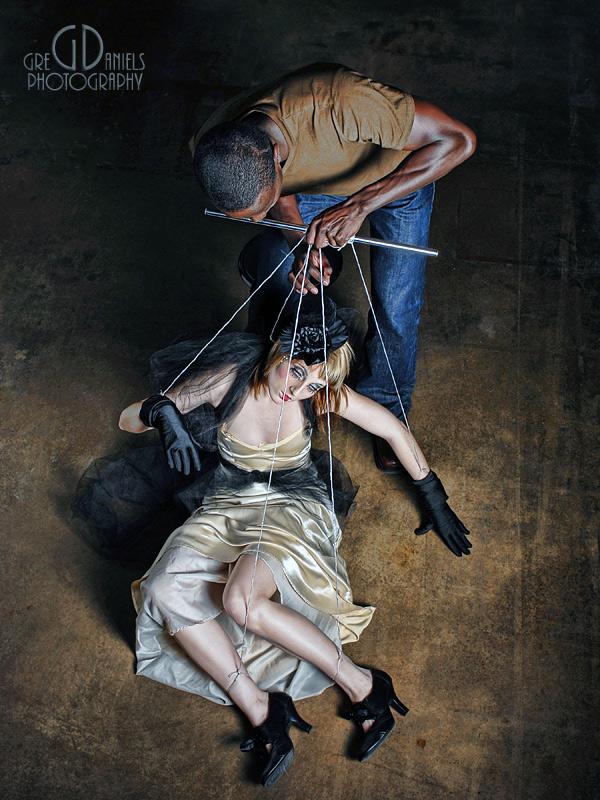 William Bond continues:
The price these men pay for wanting this freedom is that they never learn about love.  They want a woman to love them but do not want to give love in return, and they certainly do not want the responsibility of looking after children.  They prefer the shallow world of male interests.  Patriarchy encourages this behaviour because hateful men make good soldiers who can kill without mercy.
GURU RASA SAYS:
THERE IS ANOTHER FACTOR.   MEN DO GET CAUGHT AND THEY HAVE FOUND A WAY TO KEEP THEIR FREEDOM:  HAVE SEX WITH THE CHILDREN, HOW THEY HAVE MULTIPLE PARTNERS WITHOUT LEAVING HOME.  STATISTICS ARE STAGGERING – 50% OF GIRLS AND 25% OF BOYS ARE MOLESTED BY DADS, THIS DOES NOT COUNT GRANDFATHERS, UNCLES, FRIENDS OF THE FAMILY AND PEOPLE, SUCH AS PRIESTS, IN CHARGE OF CHILDREN.  AND MEN DO SIT AND WATCH SPORTS ON TELEVISION ALL DAY SUNDAY WHILE WOMEN COOK AND CLEAN, THEY DO GO OUT AND MEANDER WHILE WOMEN ARE FORCED TO STAY HOME.  LET HIM HAVE HIS "BOYS NIGHT OUT" ONCE A WEEK, BUT LET HER TRY THE SAME AND ALL HELL BREAKS LOOSE.
AS FAR AS THIS LACK OF EMPATHY AND SELFISHNESS MAKING GOOD SOLDIERS, IT IS AMAZING TO ME HOW MEN OBEY MEN.  THEY REFUSE TO OBEY WOMEN FOR THEIR OWN GOOD, BUT THEY OBEY MEN TOWARD THEIR EVIL, AND THE EVIL OF OTHERS.  THEY ALLOW MEN TO HUMILIATE AND DISCIPLINE THEM AND SEND THEM OUT TO KILL.  BUT THEY CAN'T TAKE THE GARBAGE OUT OR PUT THE TOILET SEAT DOWN FOR WOMEN.
William Bond continues:
Women learn about love through having children.  For most women giving birth to children is an instant love affair than can last them the rest of their lives.  Men on the other hand tend to learn about love through sex.  It is the sex-drive that gives him very powerful feelings of love.  These feelings can be so strong that the man can feel overwhelmed by them.  He then has a choice of going with these feelings, or resisting them.  If he goes with these feelings he finds his life is dominated by caring for his wife and children.  Or he can resist them and escape, by learning to hate women and love.  So for men, sex becomes a choice between love and hate.
GURU RASA SAYS:
YES, WOMEN CAN BE IN LOVE WITH THE WEAK AND HELPLESS EVEN WITHOUT HAVING CHILDREN, IT'S AN INSTINCT, AND YES, THEY DO GET OBSESSED WITH THEIR BABIES, BESOTTED BEYOND REASON.  IT MAKES THEM GO THROUGH ALL THE SHYT OF THEIR DEMANDS.
ABOUT MEN AND SEX:  I HAVE OBSERVED THAT NINE OUT OF TEN MEN ARE UNFAITHFUL TO THEIR GF OR WIFE, THE ONE OUT OF TEN IS IN LOVE AND FEARS LOSING HER.  I ALSO OBSERVE HOW FORGIVING WOMEN ARE BECAUSE THEY LOOK ON MEN AS WEAK, DAMAGED.  BUT MEN ARE NOT FORGIVING TO WOMEN, THE STATISTICS ON JEALOUSY HOMICIDE ARE EVIDENT, AND THAT PROVES HOW WEAK AND DAMAGED THEY ARE.
William Bond continues:
Many men also try to contact God without love and relationships with women.  We find this with monks and priests who shun all contact with women and sex.
GURU RASA SAYS:
AH, WILLIAM, I ALSO USED TO THINK ALL THOSE PRIESTS AND MONKS WERE CELIBATE SAINTS.  LITTLE DID I KNOW.  THE GOOD ONES ARE HAVING SEX WITH PROSTITUTES OR VOLUNTEERS, THE PHONIES MOLEST YOUNG BOYS.
HAVE YOU NOTICED HOW, SAY, IN THE HIMALAYAS THE MONKS RECEIVE EVERY YOUNG MAN IN THE COMMUNITY FOR A TWO YEAR RESIDENCE?  WHAT DO YOU IMAGINE IS HAPPENING THERE?  ON THE INTERNET WHILE RESEARCHING "SHIVA WORSHIP, LINGAM WORSHIP," SAW A JOURNAL WHERE A TRAVELING YOUNG AMERICAN MAN SAID, "MONKS GIVE THE BEST BLOW JOBS."  YES, THEY PRAY AND MEDITATE ALL DAY AND AT NIGHT, THE MAN SAID, THEY APPEAR IN YOUR ROOM WITH A HARDON; HE SAID THE EXPERIENCE WAS BLESSED.
IT REMINDS ME OF THE GREEKS, SPARTANS AND ROMANS WHO TOOK BOYS AWAY FROM MOTHERS AGE SEVEN TO TWELVE FOR "MENTORING" (BUGGERING AND ORAL SEX.)  WHEN CAME TIME FOR BOY TO MARRY THE WIFE WOULD HAVE TO DON MEN'S CLOTHES FOR HIM TO GET ERECTED.
TODAY YOU HAVE THE SAMBIA TRIBE IN PAPUA NEW GUINEA – (AND OTHER TRIBES.) THEY ALSO TAKE BOYS FROM WOMEN AGE SIX TO TWELVE FOR "MANHOOD TRAINING."  THIS MEANS SUCKING THE COCKS OF THE OLDER MEN FOR WEEKS, THEN WHEN THEY GRADUATE, KILL MEMBERS OF THE NEIGHBORING TRIBE AND EAT THEIR BALLS.  AND THEY ARE TOLD HOW FILTHY AND HORRIBLE WOMEN ARE, IT IS A RITUAL TO PUT TWIGS UP THEIR NOSES AND MAKE THEMSELVES BLEED FOR NO LOGICAL REASON – AND WOMEN ARE BLAMED FOR EVERYTHING INCLUDING THAT.
William Bond:
Some men can do this but they are rare, as it is a very hard and difficult way to contact God.  For most normal men, the way they learn about spiritual love is by learning to love women.  When men surrender completely to their feelings of love for women, then they learn about spiritual love.  Some men resist this because they find they begin to want to worship women as Goddesses.
GURU RASA SAYS:
TO BRING BACK THE WORSHIP OF MOTHER GOD AND WOMAN AS GODDESS IS WHAT HAS TO BE DONE.  ALL THE EVIL I HAVE SPOKEN OF HERE, THAT MEN DO, IS PART AND PARCEL OF THIS CULTURE OF DEATH.  IT IS RULE OF SATAN, BY SATAN, FOR SATAN, AND MEN HAVE BECOME IT'S SLAVES.  WE MUST SAVE THESE SLAVES FROM SATAN AND BRING THEM TO MOTHER GOD.  THEIR GOD IS SATAN, DISGUISED AS PATRIARCHY, INCLUDES THE REGULAR RELIGIONS WHICH HAVE BECOME KILLERS, MOLESTERS AND EXPLOITERS, AND THE ECONOMIC SYSTEM WHERE MONEY IS GOD.  THE YOUNG MALES ARE THE VICTIMS HERE, AND THEY ARE DISCOURAGED FROM ALL THE GOOD WHICH MEANS LOVE OF WOMEN AND A MOTHER GOD.
I AM NOT SAYING ALL THE MEN ARE FAKES AND PHONIES, NOR AM I SAYING THAT HOMOSEXUALITY IS WRONG.  I AM SAYING THEY HAVE A FAKE FRONT AND BEHIND THIS IS ANOTHER STORY, MOST OF THEM ARE CHARLATANS AND HYPOCRITES.  I ADMIT SOME OF THESE MEN ARE HONEST SOULS AND PLEASING TO GOD, THERE MUST BE SAINTS AMONG THEM.
William Bond continues:
When two people learn to surrender completely to their feelings of love (this can be a woman or man, to women or to men,) they see the divinity in each other and it becomes a deeply spiritual love.  This is what Tantra is all about, teaching people how to use sex to find this deep spiritual love.
GURURASA SAYS:
YOU HAVE MADE THE VALUABLE POINT BEFORE, WILLIAM, IN YOUR WRITING, ON HOW WOMEN ALREADY KNOW HOW TO LOVE, THEY DO NOT NEED TO BE TAUGHT.  CONSIDER THAT WOMEN CANNOT BE BRAINWASHED TO ENTER WAR AND KILL THE INNOCENT, BECAUSE THEIR MATERNAL INSTINCT RESISTS THE IDEA.  BUT MALES, WITHOUT THE MATERNAL INSTINCT, CAN BE MADE TO DO HORRENDOUS THINGS (BY AN OLDER MAN SYSTEM THAT KNOWS HOW TO CONTROL THEIR MINDS.)  CONSIDER HOW WOMEN LOVE AND FORGIVE MEN, BUT MEN DO NOT RECIPROCATE.  (ONE ITEM:  STUDIES SAY WHEN MEN GO TO PRISON, WOMEN VISIT THEM, WHEN WOMEN GO TO PRISON, USUALLY MEN DO NOT.  THEY WRITE OFF THE WOMAN WHEN SHE IS GONE, THEY DO NOT STAND BY HER.  THIS SHOWS WEAKNESS IN COMPASSION, IN CHARACTER.  THEY CANNOT STAND WITHOUT THE WOMAN SUPPORTING THEM, THEY SEEK ANOTHER WOMAN TO GET STRENGTH FROM.)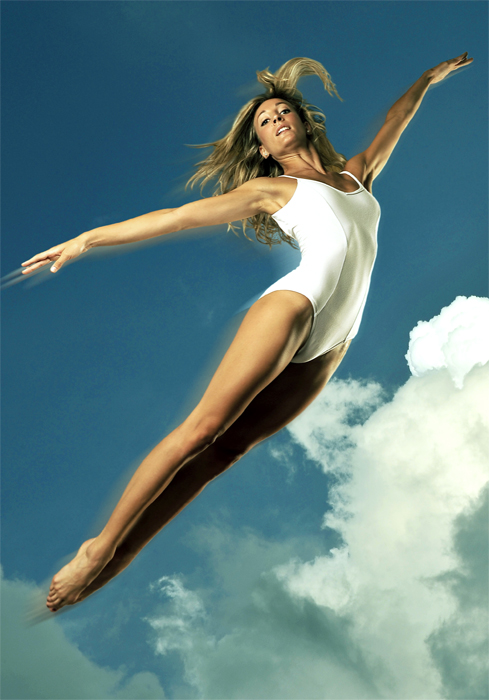 THE SITUATION OF MEN BEING BRAINWASHED BY THE OLD GUYS AND BEING THE VICTIMS OF THE DEMONIC, IS WHY I AM NOW GEARING MY MESSAGE TO MALES, ESPECIALLY THE YOUNGER ONES.  THIS COURSE ON "HOW TO MAKE LOVE TO A WOMAN" IS DESIGNED TO BRING MEN BACK TO LOVE AND EXERCISE IT WITHIN SEX, MAKE THE WOMEN HAPPY AGAIN, AND BE BLESSED BY THEIR ACTIONS.
William Bond and Guru Rasa Von Werder  2  15  14