DID WOMEN ALLOW MEN TO TAKE OVER?
by William Bond…..comments Rasa Von Werder
The archaeologist Marija Gimbutas put forward a theory to explain how men ended up ruling our world.  She explained that in excavating ancient Neolithic civilizations archaeologists couldn't find weapons, fortifications or images of violence.  It also seems that people then worshiped Goddesses.  It all suggested a world without war and violence.
 
Then around about 5,000 years ago all this suddenly changed, when people began to worship male gods.  The result was that in excavations of that time period, archaeologists began to find large numbers of weapons of war, while towns and cities were now fortified.  They also found many images of warfare and violence.
 
From these findings Marija Gimbutas theorized that women ruled society during the Neolithic age, but then these peaceful societies were conquered by warlike patriarchal tribes who worshiped male gods.  She then proposed a type of domino theory, where the men in these conquered towns and cities were indoctrinated to be warriors and came part of the conquering army, who went on to invade other matriarchal communities.  This continued until all matriarchal societies were conquered and men ruled the world.
 
Although this theory explains a lot about our past, it doesn't explain everything.  These peaceful Neolithic civilizations existed for over 5,000 years, so if they were always vulnerable to conquest by violent male-dominated tribes, then why didn't this happen a lot sooner?  It seems strange that these peaceful and defenseless civilizations could survive for thousands of years without being invaded by any violent patriarchal tribe, unless no patriarchal tribe existed at that time.  Another point is that when these peaceful civilizations were conquered, it wasn't the end of female power and Goddess worship.  People still worshiped Goddesses at the beginning of the patriarchal age, while the priestesses of these Goddess temples were important women who still held great political power.  It seems it took thousands of years for the new male rulers to undermine the power of Goddess / priestesses.
 
Perhaps the violent conquest of the peaceful Neolithic civilizations was only one aspect of what took place.  The conquest could only have happened if the power of women had been undermined with some tribes becoming patriarchal and overcoming more communities.  But even after the conquests, Goddess priestesses still had enough power to stand up against the new patriarchal rulers.
 
It seems that women were able to hold on to power for thousands of years in the Neolithic age because they knew how to keep them under control.  This may have been a lot easier than we think, because as evident in the patriarchal age, men are obedient to authority.  Patriarchy can only work because of men's unquestioning obedience to patriarchal rulers. Men are hierarchical in the way they think and will give unquestioning obedience to people they think are higher than they in the pecking order.  Therefore, if women were the undisputed leaders of ancient matriarchal societies, then men would give them unquestioning obedience, in the same way men have obeyed patriarchal leaders throughout history.
 
So in matriarchal civilizations, women must have realized how obedient men can be, and brought up boys from an early age to see women as their superiors, whom they must obey without question.  Therefore, while women kept to this tradition and indoctrinated men into worshiping women, men's greater size, strength and aggression, were no threat to women.  Subsequently, if women successfully held the reigns of power for thousands of years, how was it that men were able to take over?
 
The only way this could happen, is for women to let go of these reigns of power.  Women by nature are fair-minded and loving people.  They are able to love men, and certainly all women will love their sons and lovers.  Therefore, it must have happened that some women thought it unfair that men were being brought up to believe women superior.  It is true most women would not abuse men or inflict cruelty, but even so, some could have thought the status of males unfair.  Did women pity the perceived exploitation of men?
 
RASA SAYS:
THIS IS AN INTERESTING STATEMENT BY WILLIAM.  INDEED, I HAVE FOUND IN MY EXPERIENCE, WHEN I GIVE MEN THEIR RIGHTS, AND GOD HELP ME IF I AM TOO NICE TO THEM, THEY TAKE ADVANTAGE TO THE MAX.  THEY MISTAKE KINDNESS FOR WEAKNESS, THEY DO NEED STRICT DOMINATION.  IT IS DEFINITELY A MISTAKE TO BE SOFT WITH THEM.  ONE NEEDS TO BE SOFT WITH AN INFANT OR TODDLER, BUT UP TO A CERTAIN POINT, THEN GENTLE DISCIPLE IN A LOVING MANNER IS GIVEN.  BUT THESE ARE GROWN MEN, AND THEY NEED STRICT DOMINANCE, THE WAY A SARGENT GIVES HIS TROOPS.  NOT THAT WE HAVE TO YELL AND SCREAM, WE CAN DOMINATE IN A QUIET WAY – THE BEST IS BY DEPRIVING THEM OF CREATURE COMFORTS, IGNORE THEM WHEN THEY MISBEHAVE.  DON'T WAIT ON THEM, DON'T GIVE THEM FOOD AND SEX UNLESS THEY EARN IT.  WE WOMEN ARE FAR TOO NURTURING TOWARD GROWN MALES.  I THINK WE FEEL SORRY FOR THEM BECAUSE THEY ARE SO DAMAGED, AND ALSO, LET'S BE HONEST, THEY ARE DUMB.  I THINK THE AVERAGE WOMAN LOOKS UPON THE AVERAGE MAN AS A RETARD.
In equal relationships between men and women, men found that they could use their greater size, strength and aggression to get their way.
RASA SAYS:  WOMEN HAVE TO USE THEIR BRAINS TO OUTSMART THEM.  AFTER ALL, THIS IS NOT THE LAW OF THE JUNGLE.  YOU DO NOT BEAT UP PEOPLE BECAUSE OF YOUR SIZE.  IT AGAINST GOES TO SHOW HOW RETARDED MEN ARE.  UNLESS YOU CONTROL THEM THEY EXERCISE THEIR BRUTE STRENGTH.  THIS IS OF COURSE, WITH THE PATRIARCHY BACKING THEM UP.  ONCE MATRIARCHY IS HERE, THEY WILL BE PUNISHED.  THAT WILL PUT A DAMPER ON THEIR ACTIVITIES.
 
We can see this change in ancient religions.  At one time people only worshiped the Great Mother who gave birth to the universe.  Then suddenly she had a son, and then over time this son became equal to the Great Mother, so they became lovers or brother and sister depending on which culture this religion came from.  Then the male god started to gain ascendancy and it became he who "created the world."  (This presented a problem, as a male god couldn't give birth to the world, so the Egyptian god Atum had to create the world through an act of masturbation).
RASA SAYS:
OH, GOOD ONE.  I THINK THEY ARE STILL TRYING.  MASTURBATION IS THEIR MIDDLE NAME THESE DAYS, THEY ARE IN LOVE WITH THEIR HAND.  ANYTHING B UT GIVE LOVE TO A WOMAN, THAT WOULD BE ANATHEMA.  TO BE SERIOUS, OLD MEN ARE TEACHING THEM TO PREFER MASTURBATION AND ANAL SEX THROUGH PORNO.
Then finally, the male god took over completely and Goddesses were eliminated, in most religions.
RASA SAYS:
CERTAINLY.  THE OLD TESTAMENT, THE KORAN, CHRISTIANITY EXCLUDED FEMALE GODS OR A MOTHER GOD.  THEY STOLE THE RELIGIONS FROM WOMEN, THEN EXCLUDED THEM IN ALL WAYS, AS IMAGES, FIGURES AND AS PRIESTESSES.  THEIR REMOVAL OF WOMEN WAS COMPLETE AND ENTIRE, AND WOMEN WERE ALSO DEGRADED AND LABELED.  THE ONLY ONES THAT WERE "RESPECTED" FOR WHATEVER THAT WAS WORTH, WERE THE FAITHFUL WIVES OF PATRIARCHY.  THOSE WHO DISSENTED OR STOOD UP TO THEM WERE CALLED JEZEBELS, IDOL WORSHIPERS OR HARLOTS.
 
All the changes in the status of the Goddesses and gods, probably mirrored the changing status of women and men.  When people only worshiped the Great Mother it meant that women were likewise worshiped.   Women may not think they are in a power-game with men, but men have shown they do play power-games, with women and each other.  This is why men like sport and turn politics and business into power games as well.  Men even play power-games with animals, as hunters will slaughter millions of animals every year.  Clearly, men can now easily win this game, with high-powered rifles. Unfortunately, when men rule the world, their power-games, result in war between countries.  The big gap between rich and poor, in all patriarchal countries, is also the result of these games, with the rich being the winners and poor being the losers.  Then when people worshiped gods and goddesses together there was equality between the sexes.  But as people began to worship male gods as the Creator God then it meant that men's status was growing.  Then finally, when people only worshiped a male god, then it meant that men had now become the dominant sex.  However, this didn't benefit the majority of men, because in all patriarchal societies there was a big gap between rich and poor with only a small minority having wealth and power.
RASA SAYS:
Good read as to how males work:
http://www.amazon.com/The-Reign-Phallus-Politics-Ancient/dp/0520079299
The Reign of the Phallus: Sexual Politics in Ancient Athens
Book Description
Publication Date: April 27, 1993
At once daring and authoritative, this book offers a profusely illustrated history of sexual politics in ancient Athens.
The phallus was pictured everywhere in ancient Athens: painted on vases, sculpted in marble, held aloft in gigantic form in public processions, and shown in stage comedies. This obsession with the phallus dominated almost every aspect of public life, influencing law, myth, and customs, affecting family life, the status of women, even foreign policy.
This is the first book to draw together all the elements that made up the "reign of the phallus"—men's blatant claim to general dominance, the myths of rape and conquest of women, and the reduction of sex to a game of dominance and submission, both of women by men and of men by men.
In her elegant and lucid text Eva Keuls not only examines the ideology and practices that underlay the reign of the phallus, but also uncovers an intense counter-movement—the earliest expressions of feminism and antimilitarism.
Complementing the text are 345 reproductions of Athenian vase paintings. Some have been reproduced in a larger format and gathered in an appendix for easy reference and closer study. These revealing illustrations are a vivid demonstration that classical Athens was more sexually polarized and repressive of women than any other culture in Western history.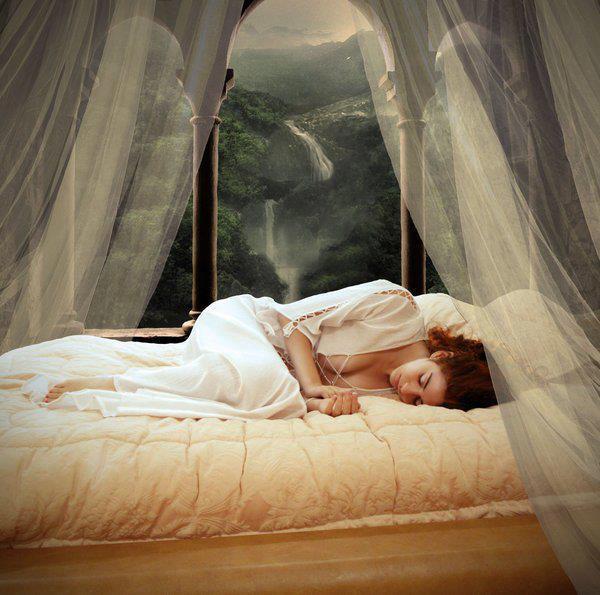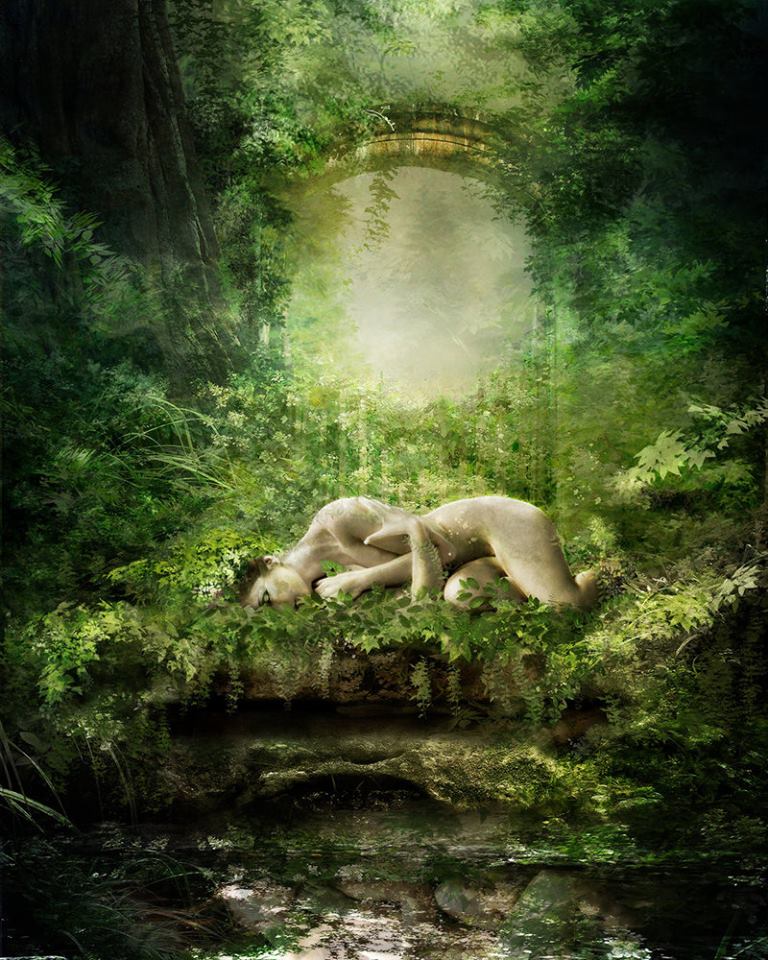 ……………………………………………………………..
When men began to conquer matriarchal societies through violence, women must have realized how dangerous men were and wanted to reverse the situation. Unfortunately, they found this difficult, once males began asserting their violence.  The new warlords didn't want to give up their status to women, so men were indoctrinated into violence against women. They were told to treat women with contempt – telling men they were not 'real men' unless they could use violence against women to dominate them.
 
They also did their best to undermining the confidence of women.  This was because when women acted like Goddesses, men wanting to worship them.  This may be how the Goddess priestesses still held power, for thousands of years, within the new patriarchal societies.
 
Violence has been the main tool men have used to suppress women.  All patriarchal societies have encouraged men to do this.  When they don't, like we have seen in the 20th century, in Western societies, women begin to assert their power.  As patriarchal rulers began to stop oppressing women, they took advantage.  Today, in Western countries, women are far more motivated to educate themselves than men.  As the result, young women today seem to be more ambitious than men in wanting higher status jobs.
 
We also find that in spite of 5,000 years of patriarchal rule many men today want to worship women, like we see in the FemDom scene.  So it seems that when patriarchy stops indoctrinating men to suppress women, many men want to obey women and even worship them as Goddesses.
 
Matriarchy ended when women made the mistake of giving men equal rights – they stopped asserting their dominance, not realizing how dangerous men can be. Likewise, we seem to see a similar pattern today in the West where patriarchs stopped teaching men to dominate women and women are moving into equality.
RASA SAYS:
PATRIARCHS STOPPED BECAUSE WOMEN FOUGHT BACK.  THEY DID NOT SIT DOWN AT A ROUND TABLE AND MAKE A DECISION – WOMEN WORKED THROUGH FREEDOM OF SPEECH, DEMONSTRATION, BOOKS, ACTIVISM, SIT INS, THE PRESS, TO SHAME MEN INTO THE WAY THEY WERE CONDUCTING THEIR BUSINESS.  BOTH THE FIRST WAVE AND THE SECOND WAVE OF THE WOMEN'S MOVEMENT HAD A GREAT EFFECT.  THE FIRST WAVE WAS KIND OF TRUNCATED BY THE TWO WORLD WARS, WHERE MEN ALWAYS AGAIN PUSH THEIR VIOLENT DOMINATION AND PERSUADE WOMEN TO GO BACK TO BEDROOM AND KITCHEN, CREATE BABIES THAT WERE LOST IN WAR -  PRODUCE MORE FOR CANNON FODDER.
 
This then is an opportunity for all Western women to take.  But they have to realize that they have to take complete control over men.  If they just go for equality, like what Feminist advocate, then there is always a danger of male rulers reasserting themselves and taking us back to patriarchal rule.  This is happening today in Islamic countries, where the male rulers are fearful of female power they see in the Western World.
RASA SAYS:
INDEED, IN IRAN THERE WAS A REAL WARMUP FOR WOMEN'S RIGHTS, THEN WITH THE AYATOLLAH KHOMEINI THEY STARTED REPRESSION MORE THAN EVER, IT BECAME A FAD, ALL THE RELIGIONS STARTED ASKING IF THEY SHOULD GET FUNDAMENTAL AGAIN, WHICH MEANT REPRESSION OF WOMEN.  SO YOU DO HAVE A BACKLASH, MALES GET HYSTERICAL WHEN WOMEN EXPRESS THEIR FREEDOMS.
I MIGHT ADD HERE THAT FUNDAMENTAL RELIGION IS THE MOST EVIL RELIGION ON EARTH, IT INCLUDES DE FACTO, SOMETIMES EVEN LEGALIZES, THE WORST KIND OF CHILD ABUSE.  IN THE ISLAMIC COUNTRIES THEIR PRIESTS CONDONE CHILD MOLESTATION BY MEN.  IT IS ABOMINABLE.  I SAW A WOMAN ON MUSLIM TV PREACHING ABOUT THIS, WITH A MALE HOST, AND SHE SAID THAT IF THEY CRIPPLED A SMALL CHILD BY RAPE, THEIR ONLY OBLIGATION WAS TO SUPPORT THAT CHILD FOR THE REST OF THEIR LIFE.  THERE WAS NO PENALTY, IT WAS NOT A CRIME.  THIS IS "RULE BY THE FATHER". 
WHY DO THEY WANT SEX WITH CHILDREN?  WHY?  WHY?  WHY?  EVEN WHEN IT INJURES THEM PHYSICALLY, AS WELL AS MENTALLY AND EMOTIONALLY?  BECAUSE THEY ARE EVIL.  BECAUSE EITHER THEY ARE INDIFFERENT, OR, AS SADISTIC DEMONS, THEY LOVE TO HURT OTHERS, THEY GAIN PLEASURE FROM OTHERS' PAIN.
IN THE WEST THEY DO NOT PREACH IT, BUT THEY PRACTICE PEDOPHILIA RAMPANTLY IN THE PRIESTHOOD – (I PUT A STOP TO THAT BY MY PRAYERS, WHICH CREATED THE SCANDAL THAT ROCKED THE CATHOLIC CHURCH.  THIS PUT A KIBOSH ON THEIR ACTIVITIES.)
So they are making sure their women do not do not get the same ideas and are increasing their oppression of women.
RASA SAYS:
YES THE THEOCRACIES ARE OUTRAGEOUS.  "IN THE NAME OF GOD" HATRED, VIOLENCE, MURDER OF THE INNOCENT.  ANY WOMEN, SAY A FOREIGNER, THAT LAUGHS IN PUBLIC OR SHOWS HER ANKLE IS ARRESTED AND MADE TO CONFESS TO BEING A PROSTITUTE AND GIVEN A TERRIBLE SCOURGING (UNDRESSED AND WHIPPED ON HER BACK PUBLICLY) BEFORE BEING DEPORTED. 
 
Women may not think they are in a power-game with men, but men have shown they do play power-games, with women and each other.  This is why men like sport and turn politics and business into power games as well.  Men even play power-games with animals, as hunters will slaughter millions of animals every year.  Clearly, men can now easily win this game, with high-powered rifles. Unfortunately, when men rule the world, their power-games, result in war between countries.  The big gap between rich and poor, in all patriarchal countries, is also the result of these games, with the rich being the winners and poor being the losers.
 
The winners of our world are adored and worshiped, while the losers are treated with contempt.
RASA SAYS:
THIS IS SATAN, SAYING TO JESUS,
"I WILL GIVE YOU ALL THE KINGDOMS OF THE WORLD, AND THEIR GLORY, IF YOU WILL BOW DOWN AND WORSHIP ME!"
Many women may not be aware men play power-games with them, or if they do, do not want to play these games.  But like it or not, men play power-games with women.  If women become the winners, men will gladly worship and obey them.  But if men are the winners, they will expect women to obey them, but will have no respect for women whom they see as losers.  So it is important that women play the game, to win, so they can rule of our world once again.
RASA SAYS:
YES INDEED.  ON THE INTERNET THINGS ARE SAID ABOUT ME LIKE SO.
 
"YOU FIGHT LIKE A MAN."
"YOU HAVE NO FEMININE QUALITIES."
MOTHER GOD FIGHTS TO WIN, NOT TO LOSE.  IF YOU CALL THAT "LIKE A MAN" THAT IS YOUR CHOICE OF WORDS.
AND FEMININE QUALITIES?  WHAT ARE THEY?  AM I TO BE PASSIVE TO MEN?  ALLOW THEM TO DOMINATE ME?  PERHAPS YOU HAVE NOT SEEN WHAT A REAL WOMAN IS LIKE, WITH A FULL-SPECTRUM PERSONALITY WHICH INCLUDES AN ARSENAL OF WEAPONS TO FIGHT DEMONS!  LOOK AT DURGA, LOOK AT KALI!
 
Men have shown themselves to be the most dangerous animal on this planet. And, it is only women who can control them, to stop them further damaging our world and all the animals, plants and people on it.
RASA SAYS:
WELL SPOKEN AND AGREED!
by William Bond…..comments Rasa Von Werder…..4 17 14