SHIVA SEX FANTASIES<>WORSHIP GOD'S PENIS
THE MODEL FEATURED HERE IS NOT THE WRITER OF THESE FANTASIES, HE IS A STRAIGHT AS AN ARROW NOW BORN AGAIN CHRISTIAN, CELIBATE BEFORE MARRIAGE!
HE NOW PRAYS WITH ME – GOD IS IN HIS HEART
From Sissy Tom:
Most beautiful Goddess Rasa, I praise your infinite wisdom and flawless beauty.
I will share dream and also send to Your yahoo e-mail. The dream has changed me and, well, for lack of a better term, frightened me. The dream lacked the usual blurriness and unpredictable events that normally characterize my dreams. It was very much like "real-life" and I will confess that there were no strange surprises in the dream. I jotted down a quick list of notes in my dream journal that I keep beside the bed and these fragmented sentences trigger the detail in the sequence of events to occur in my dream. I am pleased to report, Mother God, that You were in the entire dream and it was heavenly to hear your voice, smell the scent of your perfume and act as your assistant. It started when You messaged me and asked if I would be willing to help You organize Your photographs and be You errand boy, domestic helper for a few days. Of course, I was honored and filled with joy to serve You in such an immediate and practical way. Our messages had more items of conversation, including that I would be assembling and disassembling Your photography equipment for some shoots that You had scheduled while I was there. You also told me that You put some of Your clothes that You no longer wear in a pile on the bed in the guestroom and that, when I got there, I was allowed to keep whatever I wanted, and not only that, but that I could wear them as much as I wished while I was there. I was just gleeful at this wonderful opportunity.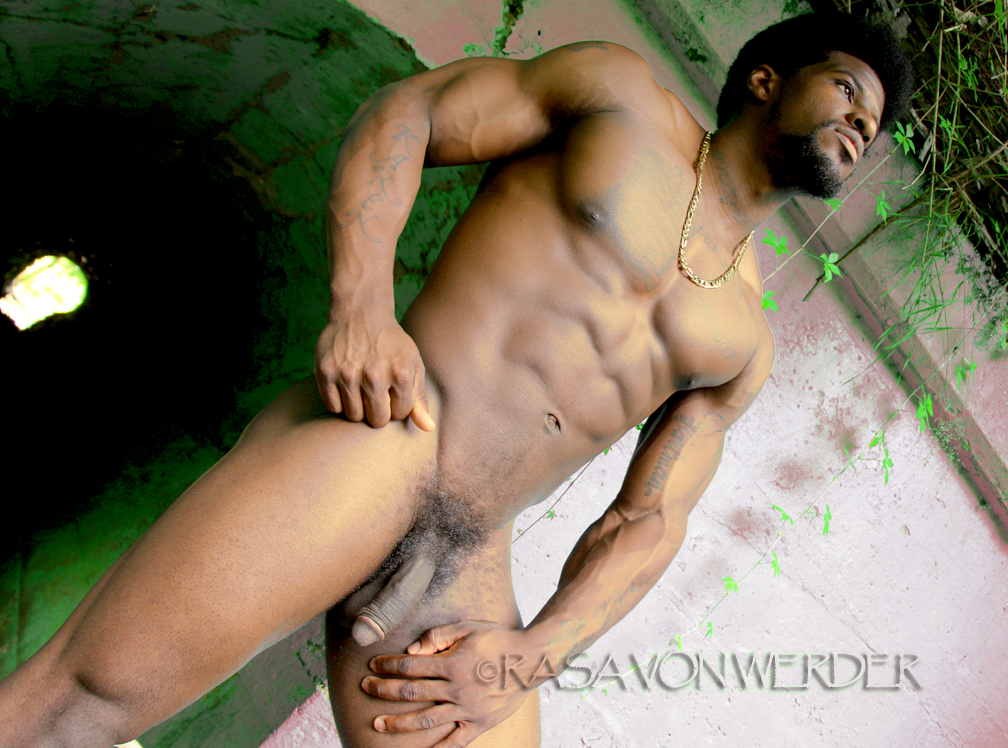 Upon arriving, I was pleased to see lingerie, panties, dresses, skirts, slacks, shorts, jeans, tops, nighties, girdles, bras and just a wide variety of things, which I properly folded and put in the empty guest room dresser. I recall feeling so nervous after choosing a short pink lace nightie and matching pink lace panties. The sheer rush of joy I had just putting them on and knowing that You once wore them and that You said it was fine for me to wear whatever I wished for my whole stay. I could feel the power of Mother God in the nightie. I wanted to wear it forever and try my hardest to become more like You in every single way.

In the dream, I dropped to my knees after slipping into the matching panty, nightie set. I said, "Mother God, thank You for Your kindness, beauty and compassion. I pray that each day You will make me more like You. I pray that I may learn to act more like You. I pray that I may learn to look more like You. I pray that my emotions, thoughts and fantasies may become more like Yours. I was nervous coming to meet you well dressed like a sissy, particularly because one of Your guests had arrived. I took a deep breath and entered the room where Your guest, Fitzgerald Scott, began to chuckle at seeing me approach and You said, "That's so cute on You! I am now giving you the name Tina. Do you like that?" I was blushing, but quickly said "Yes, Goddess Rasa. Thank You for naming me Tina." I then got to work at organizing boxes of photos into organized stacks based on model. This part of the dream was weird for me because I could not stop admiring how beautiful, handsome, and well hung the black models in the photos were. I wanted to feel their solid abdominal muscles as I ran my tongue down the middle of their chest, proceeding down to their bellybutton, which I wanted to kiss. It became a little difficult to focus on the task, but I managed. Every beautiful large black cock I saw, I yearned to take into my mouth, to taste, feel the contour of it sliding in and out between the roof of my mouth and my tongue. I do not ever recall having such a dream where I desired a man, strong, powerfully built and handsome black men who were posing in the photos. I wanted to feel how their ass felt in my hands. I wanted to be their sissy slut to do whatever they wished with me. I wished to be able to ride their cocks and feel them inside of my sissy white ass and do all of the bouncing up and down, so that they could relax, and I yearned to feel the throbbing sensation in my stretched hole when they chose to pump my ass full of their cum. My aim isn't to be arousing, but to transmit the exact thoughts that I had while dreaming. All of the photos were black Alpha males, and I wanted to serve them and be such an obedient sissy that their Alpha-leader self-image would grow stronger and I would become a proper sissy who knows her place with black men.
I will now cut to the part of the dream that frightened me. The details of serving You and Fitzgerald tea, coffee, fresh cut fruit, are not too interesting, except that You coached me to walk like a proper girl, with heel in front of toe and Fitzgerald ordered me to massage his shoulders and neck, which was heavenly. After setting up for the photo shoot, and moving and adjusting the lighting equipment to just the way You wanted it, You began to ask Fitzgerald to assume a variety of poses. You wanted his cock harder and instead of him doing it himself, You said, "Tina, go and stroke his cock until I tell you to stop." I stroked his cock right up until You gave signal, then I quickly crawled out of the photos. In some, you wanted him slightly hard, others rock hard, many semi-hard. After what felt like the most glorious hours of my entire life, You asked, "Tina, would You like to suck Fitzgerald's cock?" I joyfully replied, "Oh yes, Goddess Rasa." Then You instructed me on technique of giving oral pleasure and You quickly taught me to get my gag reflex under control so that I could take his thick length down my throat. There were a few more details, but that was basically the extent of the dream. Since it occurred, I have felt different. I mean, never in my life have I had a homosexual dream that was arousing, but this dream I cannot stop thinking of and wishing I could go back into it. To be blunt, I have been craving black cock ever since I had the dream. I find my eyes drawn towards black men now, and checking out their crotch, ass and blushing submissively when they look at me. Mother God, will I ever feel like my old self again? Will I ever lust after women in a sexual way again? Did the dream turn me completely gay? I know its a ridiculous sounding question, but it really feels like that. Any help or suggestions You might provide will be much appreciated most beautiful Goddess.
Your humble pet, tom
GURU RASA SAYS:
TOM, THE MEANING OF THE DREAM IS THAT I HAVE ASSISTED YOU IN UNCOVERING YOUR HOMOSEXUAL DESIRES. THEY ARE NO LONGER HIDDEN, LOCKED UP. ONE'S DEEPER EMOTIONS, INCLUDING SEXUAL, SHOULD COME OUT INTO THE OPEN, SO THAT THE PERSON DOES NOT FEEL GUILT OR FEAR ABOUT THEM.
ACCEPT YOUR HOMOSEXUALITY AND BE AT ONE WITH IT. DO NOT FEAR IT, DO NOT DENY IT, JUST ACCEPT IT AS IT IS AS YOU CANNOT CHANGE IT AND IT IS THERE.
THIS IS HOW I HAVE HELPED YOU, TO BRING IT OUT, AND OF COURSE, FITZGERALD SCOTT COULD TURN ANY MAN GAY, OR ANY PERSON TO START LIKING BLACK MEN, AND ALSO, ALL MY MODELS ARE BEAUTIFUL.
I THANK YOU FOR SHARING THIS WITH ME, AND FEEL GOOD ABOUT YOURSELF……………………………..RASA
…………………………………………………………………………………………….
FROM A LONG-TIME FRIEND, MARK—he is a repressed hottie that cannot face a woman….some kind of problem….long ago I tried to get with him to no avail….he wants to help me to pleasure myself. Only problem is, I have too many offers from males who want to help me, so I take all the help I can get……………….
FRIEND says: BTW, something I've been meaning to get off my chest (or on your chest, as it were) …
There was a time you wanted to have sex a while back; and I've mentioned that I have the capacity to reach climax by thought alone of excruciating proportions that makes ordinary sex seem boring in comparison. I can't convey how to do that … since the capacity is innate … but I can still do you (literally) one better with something that will make ordinary sex boring in comparison by carrying out a suitably-adept exercise of creativity.
I'm going to show you a way to do sex that will bring forth unending waves of excruciatingly pleasureful deep contractions that will pleasure you to the point of tears and turn you into a spasmodic quivering blubbering disheveled totally wrecked chick of a mess!
Not only that, but the whole thing will be done without you or anyone laying a single hand on yourself anywhere below the waist.
First, find (and clean) a prosthesis of the right shape and place it you know where. Second, lay on your side with a blanket (bunched up) or pillow; firmly placing it between the legs. Secure it in much a way that when you rock the hips back and forth, it drives said prosthesis firmly in and out like a ramrod. Third, place another blanket with a firm pylon shaped fold squarely against the small of the back in such a way that when the kips go a rocking, the pylon goes a knocking, jabbing in and out of the back. You'll know the spot where to place it. Fourth, and optional (and difficult): set up another fold of a similar type and place it just behind the ear on the lower side. When doing the other things about to be described, wiggle the head to and fro against the nib of the pylon and it massages the ear.
Fifth, rip off the top and break out those mamas and set them free. With each hand, grab a HUGE palmful off the opposite side, arms crossed over. The fingers are to go squid like on the bazongas. Finally, start milking away relentlessly while simultaneously rocking those hips back and forth, either a 2 to 1 or 3 to 2 rhythm. Keep it going on and on and on. Do it in the dark, all night, and make it last the whole night. Ride out the waves of climax, one after the other, making them more and more frequent and more closely spaced until they merge into one long, continuous, unending permanent orgasm.
By the time you're done (assuming you survive the ordeal), you'll forget you ever knew any man.
…………………………………………………………………………………………………
RASA SAYS: ONE OF THE MORE AMUSING LETTERS I HAVE RECEIVED. THANKS FOR THE LAUGHS.
BELOW, BEAUTIFUL ADONIS HARD THUNDER FROM SHOOTS OF THE PAST 2.5 YEARS–WHEN YOU CLIC ON ANY PICTURE, ON THE TOP RIGHT ARE TWO BUTTONS, THE ONE TO THE RIGHT SAYS X, ONE TO THE LEFT IS AN ARROW;  HIT THE ARROW, & IT STARTS  THE GALLERY LIKE A VIDEO THAT UNFOLDS BEFORE YOU.  ENJOY THE WORK: