OSHO: NO CONFLICT BETWEEN SEX & SPIRIT
A disciple of his asks Osho about which chakra to direct her attention. (Guru Rasa has been honored on a yahoo group with Osho and Gurdjieff.)
Think more about love, about the heart. We call that chakra 'anahata' in
yoga psychology.
There are seven chakras, and the anahata is just in the middle; three below
it, three above it. The three below are muladhar, swadhisthan and manipur.
Those three belong to an extrovert personality. In the west, the majority
lives through those three chakras. And now in the east also, the majority
is moving towards the western attitude of life. These three chakras are
very easily available. They have a certain given function; you need not
work much on them.
Without them, life will become impossible. They are survival measures, so
nature has not given you a choice between them. From the moment you are
born, those three chakras start functioning. They go on functioning until
you die. The whole life is covered by those three chakras, and the
extrovert person never comes to know that there is anything higher than
these. Sex, money, power, prestige, respectability, name, fame — they all
belong to those three chakras.
And the centre of all those chakras is sex. People seek money in order to
seek sex. People seek fame and power and prestige in order to seek sex. Sex
remains the centre of the lower three chakras. Sex remains the centre of
the extrovert personality. His whole mind revolves around sex.
Above the anahata, the heart, there are three chakras: visudha, the fifth
centre, then ajna, between the two eyes, the third eye centre, and
sahasrar, the last centre, the centre of samadhi, of ultimate unfoldment.
Between these two is the heart. Between the introvert and the extrovert,
the heart functions as a door, it is a bridge. Just as sex is the centre of
the extrovert mind, prayer — or call it meditation — is the centre of the
introvert mind. But to call it prayer is more relevant. Between these two
– when a person is just in the middle, on the fourth chakra, at the door
– love happens. Love is between sex and prayer.
[Osho has already noted that prayer can be called meditation. He often uses
the word to refer to a grateful, wonder-filled attitude / state, as opposed
to a demeaning begging for favours from a God.]
When sex is a little purified, it becomes love. When love is also purified,
it becomes prayer. So it is the same energy, the sexual energy, which goes
into higher formations. In the east people have tried to live an introvert
life; they have tried to live above the heart. But both are lopsided. The
western extrovert mind and the eastern introvert mind are both lopsided.
To become a total person, one needs the functioning of all seven chakras. It is not a
question of choice. It is a question of being capable of living in all the
centres without any conflict. There is none — we create the conflict.
A person can become an extrovert and can become an introvert very easily –
just as you go out of your house and you come in. But whether you go out or
you come in, you will have to pass from the door, and that door is anahata.
So my emphasis is always on the anahata, the heart centre, because that is
the door and both the dimensions meet there.
If somebody tries to live just below the heart centre, he closes the door.
Then he becomes very worldly. He cannot even think that god exists. He
cannot even think that religion can mean anything. It is all nonsense,
rubbish. He does not even believe in love. He thinks love is just a bait
for sex, just a foreplay for sex. Just not to be rude one has to at least
pretend love. But the basic thing remains sex. He does not believe in love,
he cannot believe in love, because he does not know what love is. He has
never functioned at that centre. He has never stood on the door between the
two worlds.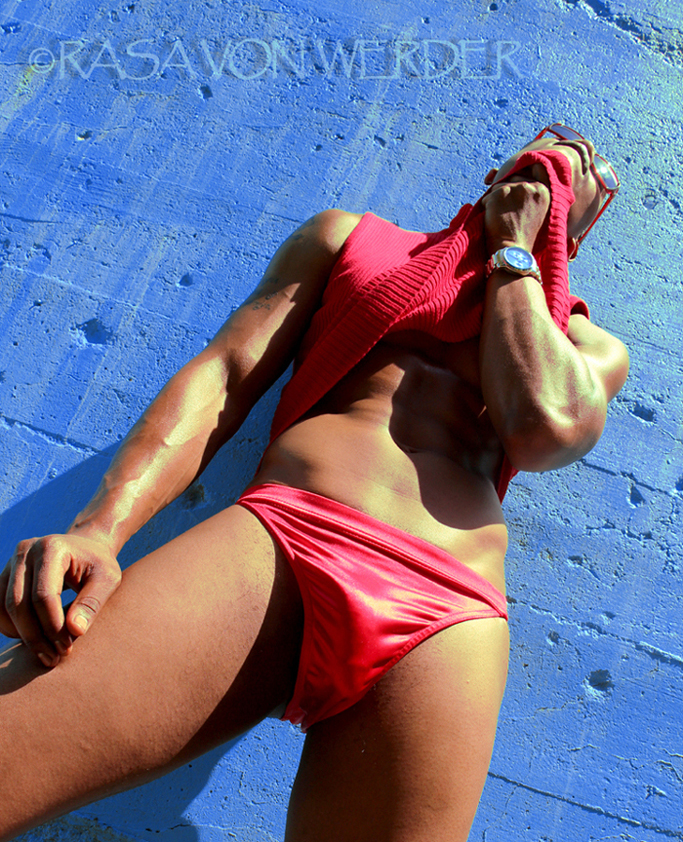 The introvert person also becomes very lopsided. He also closes the door of
the heart because he becomes afraid. From that door opens the world. So he
goes on denying. He becomes a renunciate, a monk, anti-life, condemnatory,
repressive, afraid — continuously afraid of relationship, of moving with
people, of creating any sort of love, because who knows? — love may bring
in sex. Once you open the door of love, then the whole three chakras become
available — the chakras of the below.
It is better not to open the doors so you can forget all about the lower
world. Then one remains just inside — but one's life becomes a morbidity.
One becomes like an island — cut off from everything . . . a dry bone. No
juice remains. The very shape of life disappears, because if you don't
love, life starts disappearing. 
(Rasa says:  this statement needs more explanation.  It also might be a contradiction from what was said before.  I personally reached the highest center, the Sahasrara, I am Enlightened or Realized.  I know that I am God.  I also quit my celibacy of 31 years and started having sex again.  When I was celibate I had love, but not sex.  Now I am having sex, it is God having sex.  It is not merely the lower chakras, the highest chakras within me are active while I am having sex.)

Osho continues:     Life exists when you love. Love becomes the very foundation for life to
exist. It can have its foothold there.
GURU RASA VON WERDER SAYS:
THIS THESIS OF OSHO I FIND INTERESTING, BECAUSE HE RIGHTFULLY CLAIMS THAT THERE IS NO CONFLICT BETWEEN THE HIGHEST AND LOWEST CHAKRAS, BETWEEN THE GOD CENTER CALLED SAHASRARA AND THE LOWEST CENTERS OF INSTINCT, INCLUDING THE POWERFUL SEX INSTINCT.
INDEED, THE LESSON HERE IS THAT SEX IS NOT WICKED, EVIL OR DIRTY AND DOES NOT HAVE TO BE FANATICALLY CONTROLLED. EXCEPT FOR RAPE OR EXPLOITATION, PEOPLE SHOULD EXPRESS THEIR SEXUAL DESIRES FULLY.
I SACRIFICED MY SEX LIFE IN ORDER TO REACH THE SAHASRARA. I DON'T KNOW IF IT WAS NECESSARY, BUT I DID IT. AFTER I ACHIEVED MY GOAL, MANY YEARS LATER I RETURNED TO HAVE SEX, SHARE LOVE THAT WAY. GIVING UP SEX DID NOT MEAN GIVING UP LOVE FOR ME. I SHARED THE HIGHEST, MOST MYSTICAL LOVE WITH THE SOULS IN PURGATORY FOR 31 YEARS. THEY APPEARED TO ME IN DREAMS AND VISIONS, I GAVE THEM MY SACRIFICIAL LOVE AND THEY WERE EVENTUALLY CLEANSED AND ASCENDED INTO HEAVEN. THERE IS A HUGE DIFFERENCE BETWEEN SACRIFICING SEX FOR THE SAKE OF GOD AND REPRESSING SEX OUT OF GUILT AND FEAR. IT IS THE LATTER THAT IS BAD, THE FORMER IS SACRED.
MY MESSAGE TODAY TO THOSE WHO LISTEN IS TO PRACTICE SEX WITH LOVE. LOVE THOSE WHO YOU HAVE SEX WITH. DO NOT USE OR EXPLOIT THEM, DO NOT LIVE SELFISHLY. THIS MESSAGE PERTAINS ESPECIALLY TO MALES WHO WANT TO DUMP LOADS AND THEN DISRESPECT THE PERSON WHO ALLOWED THEM TO DO IT.
WOMEN ALSO SHOULD NOT JUST USE MALES, IT WORKS BOTH WAYS. WOMEN USE MALES FOR MONEY, AND THIS IS ALSO WRONG. LOVE THOSE WHO HELP YOU. IF YOU LOVE THE MAN WHO SUPPORTS YOU OR GIVES YOU GIFTS, THEN IT IS ALRIGHT.
LOVE ONE ANOTHER. SEX IS A TREMENDOUS TOOL FOR LOVE.
GURU RASA, JULY 4, 2014